2014 Father's Day Recipe Round – Up | 31 Best Healthy Low Carb Keto & Gluten Free Recipes
Treat Dad like a KING this Father's Day!
Father's Day beckons and oh my! How do we treat Dad with healthy low carb keto recipes and meals? What do we make? Fluffy Chix Cook assembled the best recipe developers and food bloggers in the business; hunted and gathered their best Dad-friendly dishes—sure to temp him! We offer 31 recipes from breakfast through dessert to help you honor Dad by feeding him from the heart—and for the heart—with bold flavored, keto-liciously delicious, dude food fare.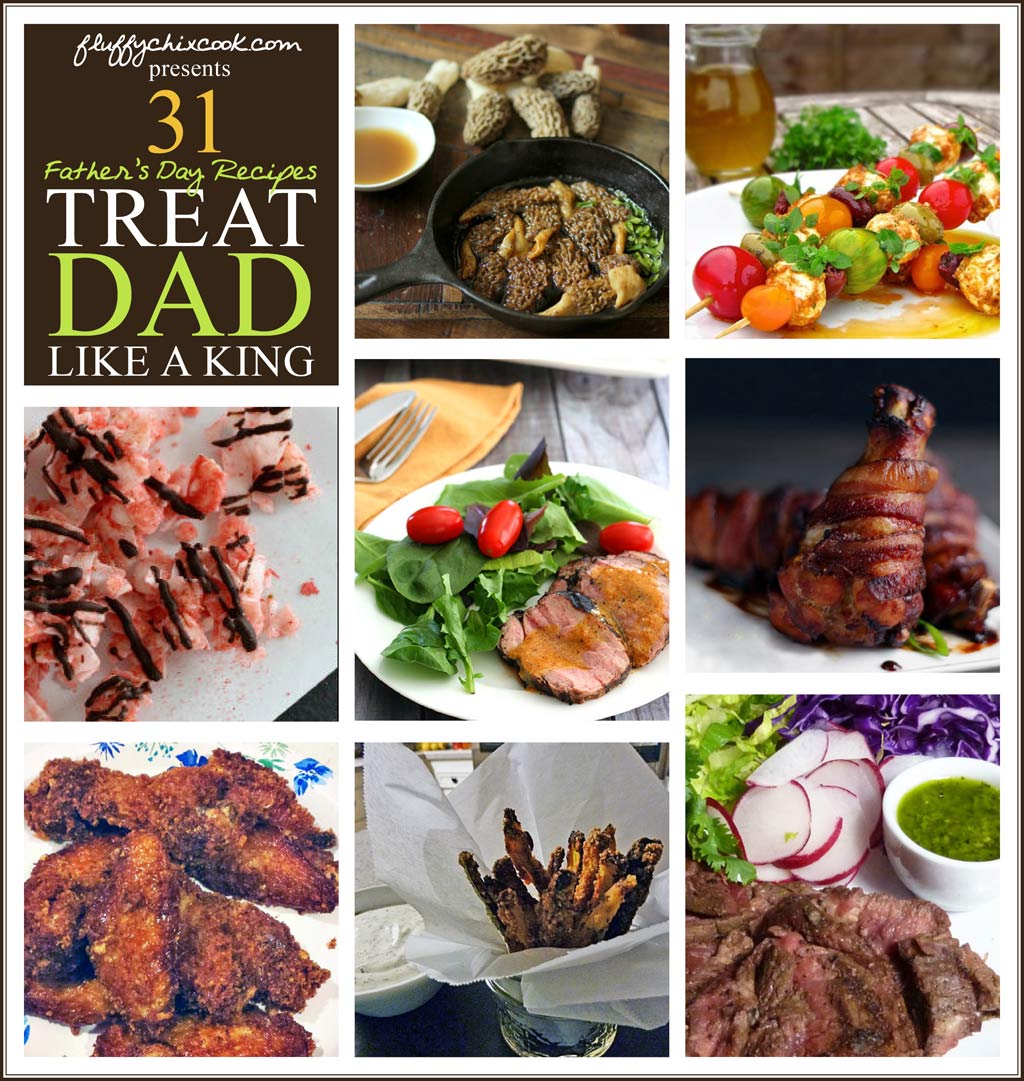 Meet the original members of the Low Carb Keto Recipe Club, founded by none other than Carolyn Ketchum, award winning author, food blogger, photographer and ambassador to low carb keto cuisine. Be sure to visit her blog All Day I Dream About Food and subscribe. Carolyn makes gorgeous keto meals that entice and thrill, while being low carb legal and diabetic friendly. The low carb food at All Day I Dream About Food will leave your tummeh happy and satisfied without spiking your insulin or blood sugar.

Join the Club—the Low Carb Keto Recipe Club, that is! Maria Emmerich, holistic nutrition coach, of Maria Mind Body & Health blog and talented author of several cookbooks; Mellissa Sevigny, creative genius, photographer, yummy recipe developer and reigning food-porn queen of I Breathe, I'm Hungry; LeeAnn Teagno of Cut the Wheat, Ditch the Sugar blog, amazingly talented food blogger, recipe developer and cook; Kate Criswell, certified trainer, endurance athlete and talented creator of Kate's Healthy Cupboard; Martina Slajerova, creator, recipe guru, and food blogger at the Keto Diet App; and Susie T. Gibbs, resident fluffy chix and 14-year seasoned veteran of the carb wars, writer and chief cook and bottle washer at Fluffy Chix Cook, as they bring you 31 TNT (tried and true) Father's Day Recipes, sure to please Dad.
Let's get started! Bring Dad breakfast in bed—and don't forget the Sunday paper and plenty of hot coffee!
BREAKFAST
APPETIZERS
Crab Cakes with Cajun Mayo – Low Carb and Gluten-Free
Low Carb Bacon-Wrapped Asian Chicken Wings
MAIN DISHES
Cocoa-Rubbed Pork Tenderloin with Chipotle Mustard Sauce
Secrets to Great Grilled Steak
Philly Cheese Steak Sandwiches
GREAT SIDES
Low Carb Fried Zucchini & Creamy Ranch – Gluten Free Fries and Chips
Garlic & Chive Cauliflower Mash – Low Carb and Dairy Free
Cheesy Chipotle Spinach Bacon Casserole
Cheesy Garlic Bread – Grain and Gluten Free
DESSERTS
No-Bake Chocolate Covered Strawberry Cheesecake
Epic Bacon Mocha Ice Cream Cake
Creamy Peanut Butter Frozen Custard
Chocolate Strawberry Coconut Bark
Flourless Chocolate Chip Cookies
Low Carb Sugar Free Chocolate Mousse
READ MORE FLUFFY CHIX AT OUR ARCHIVES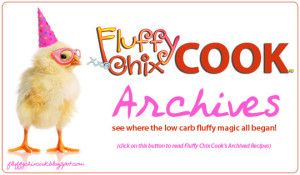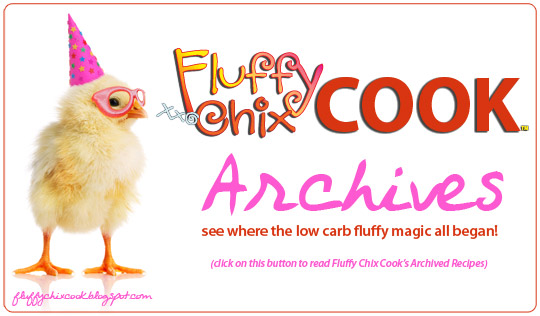 Copyright © 2012 Fluffy Chix Cook. All rights reserved.
We are not dieticians, nutritionists or medical professionals. The materials on this blog are for informational (and fun) purposes only. We do not fact check, nor do we worry about sources. Please do your own fact checking. We encourage you to look things up and check with your doctor or health care professional before acting on anything seen on Fluffy Chix Cook. xoxo