38 Low Carb Keto Ways to Love Leftover Thanksgiving Turkey – Super Fun!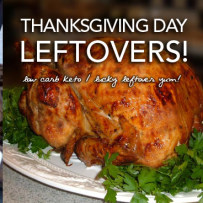 Fluffy Chix Cook is a proponent of Lucky Leftover meals. Low carb keto cooking couldn't be healthier or easier when strategic bulk meats (like the famous family leftover Thanksgiving Day turkey) are morphed into brand new dishes. Food gets used and doesn't turn into a science experiment and countless hours in the kitchen get whittled away to next to nothing! Browse and enjoy 38 ways to love your leftover turkey! So let's get to talking turkey!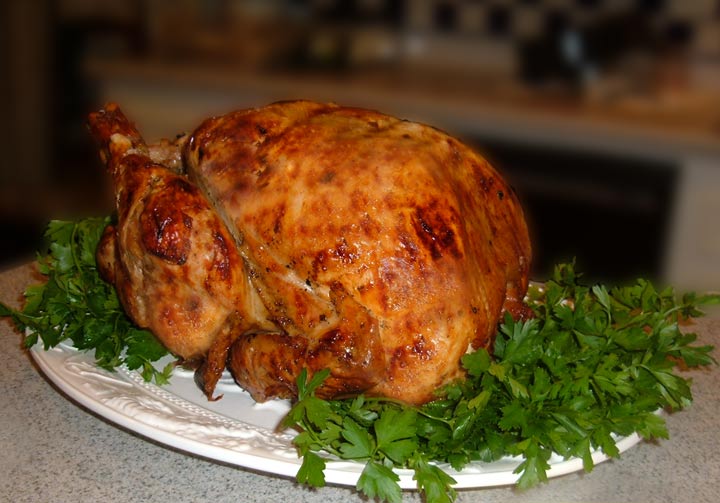 The Fluffys are the champion for low carb keto Lucky Leftovers. Most weekday meals in the Fluffy Chix roost get prepared and created from the wily use of "bulk meats." We make one big batch or base of protein, portion and freeze or refrigerate it and bam! Often, in less than 10-15 minutes we've either made or prepped a new dish that will then also potentially yield leftovers. It's the gift that keeps on giving. And now is the time to be a buyer of turkey (if you have a DS9 = Deep Space 9 = Chest Freezer or Extra Freezer) that lives at your house. With turkey anywhere from $0.20/lb to $0.59/lb, you should be buying it up like there is no tomorrow. We have two 14 lb birds in the freezer waiting to be "set free" and liberated into our TBE (Char-broil The Big Easy Oil-less Turkey Fryer) within the next month.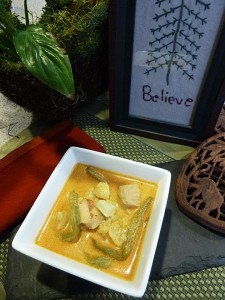 Not only will that leftover turkey yield many pounds of meat, but each carcass will yield two batches of rich, nutritious bone broth-a total of 6 quarts per bird. So I don't know that there is a more low carb keto budget ingredient than turkey, unless it's a "free" something. In order to maintain sanity and protect against turkey burnout, we've armed ourselves with great artillery! We've collected 38 of the best Thanksgiving Leftover Recipes we could find, from our friends and fellow food bloggers.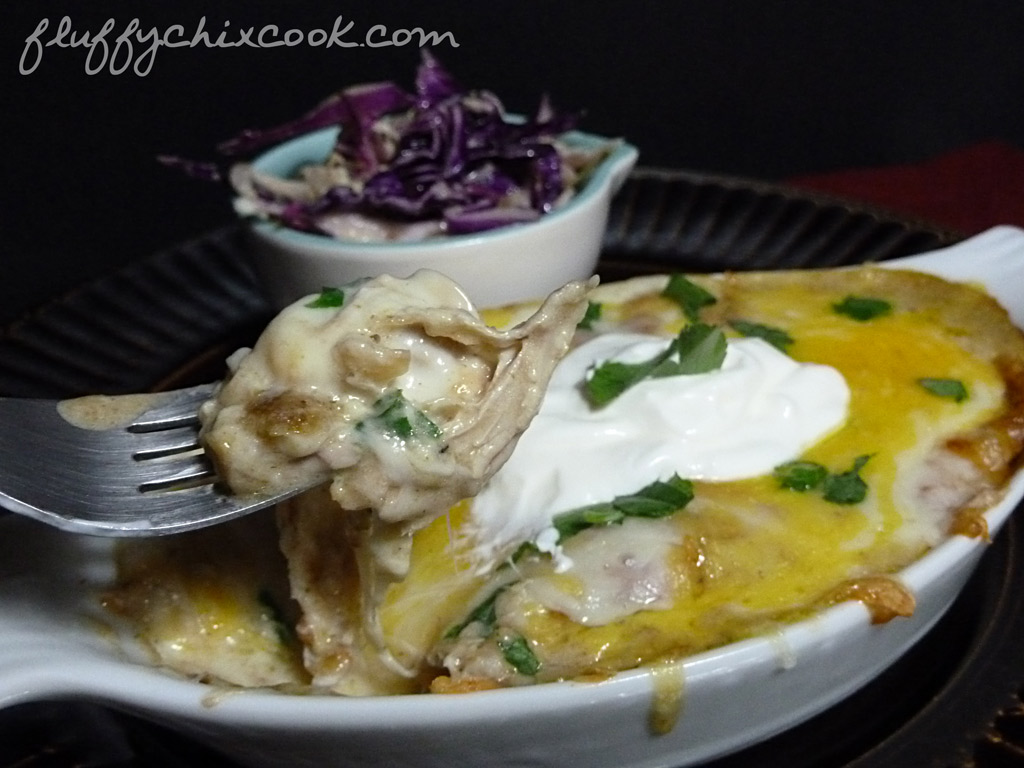 Now some of these recipes may need a little tweaking and ingenuity! You may need to replace leftover Thanksgiving turkey for the meat specified in the recipe. You may need to use low carb tortillas or low carb bread (feel free to consult Fluffy Chix Cook's Recipe Archives for sources of low carb bread, cornbread, wraps, and tortillas!). But despite that, use the recipes as a guide, inspiration or exact instructions for tasty meals with no leftover turkey taste!!

38 WAYS TO LOVE YOUR TURKEY (THANKSGIVING TURKEY LEFTOVERS)!


Check out Fluffy Chix Cook's Thanksgiving Leftover Board on Pinterest!
Sour Cream Chicken Enchiladas (replace chicken with turkey) from Fluffy Chix Cook
Bacon Cabbage Soup (add leftover turkey to this gorgeous stew) from Nourished Caveman
Chipotle Chicken Chowder (sub turkey for chicken) from All Day I Dream About Food
Jalapenop Popper Casserole (repurpose the leftover cauli mash) from I Breathe, I'm Hungry
Fried Cabbage with Bacon (is just achin for some leftover turkey) from Cooking in College
Enchilada Chicken in the Crock Pot  (replace chicken with leftover turkey and decrease cooking time) from Pepper Scraps
Turkey & Butternut Squash Shepherd's Pie (for even lower carbs sub in delicate or red kuri squash) from SCB
Low Carb Turkey Pot Pie from Your Lighter Side
Turkey Curry Soup from Fluffy Chix Cook (appears in Budget Low Carb in CarbSmart Magazine)
Turkey Tetrazinni from Maria Mind Body Health aka Keto Adapted
Twice Baked Cauliflower (repurpose the cauliflower mash) from Kitten Spice
Pumpkin Chicken Chili (replace chicken with turkey) from I Breathe, I'm Hungry
Easy Turkey Tomato Curry by Barry Parsons and Rock Recipes
Chicken Cordon Bleu Soup (replace chicken with leftover turkey) from Peace, Love and Low Carb
Chicken Turkey Noodle Soup (you know what to do 😉 ) from Paleo in PDX
Turkey Poblano "Chalupas" from Buttoni's Low Carb Recipes
Leftover Turkey Lettuce Wraps seen on Ready. Set. Cook
Kentucky Hot Brown Open-face Sandwiches from Fluffy Chix Cook (appears in Budget Low Carb in CarbSmart Magazine)
Turkey Cranberry Salad with Cranberry Vinaigrette from The Novice Chef
Bacon Kale & Turkey Stew from The Kitchn
Ginger 3-Flavor Turkey Salad from Everybody Loves Salads
Leftover Turkey, Cranberry & Pesto Panini (use low carb focaccia bread from Fluffy Chix Cook) from Wine and Glue
Turkey Cracklins from Carb Wars Blog
Spaghetti Squash Au Gratin (JAT=Just Add Turkey!) from Our Life in Food
Chunky Turkey Soup (replace sweet potato with radishes or with red kuri squash) from Everyday Food via Martha Stewart
Tomatillo Turkey Casserole (replace corn tortillas with Lo Lo Wraps or Page 4 Wraps from Fluffy Chix Cook) from Sweet Life
Leftover Turkey Salad with Indian Spices from Kalyn's Kitchen
Turkey and Dressing Casserole from Linda Sue
Pumpkin Custard (use up the leftover punkin!) from Domesticity Nouveau
Cranberry Feta Pinwheels (just a concept…use low carb wraps from Fluffy Chix)
Turkey Kale & Sun Dried Tomato Frittata from Table for Two
Smoked Buffalo Turkey Dip from Vindulge
Turkey Cauli Shepherd's Pie from Kalyn's Kitchen
Turkey Cranberry Salad from What's on Parker's Plate
Turkey Hash from Fluffy Chix Cook
Turkey Enchiladas with Red Sauce (replace beef in recipe with turkey!) from Fluffy Chix Cook
Crack Slaw (JAT=Just Add Turkey) from DJ Foodie
And that concludes our Thanksgiving Leftover Round Up! Plenty of recipes to keep you feasing on turkey in non-turkular form for over a month of Sundays! For more low carb keto recipes visit our Recipes Index or take a look at Fluffy Chix Cook's Meal Plans!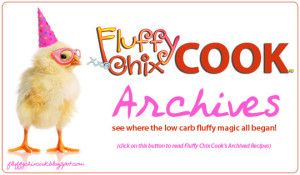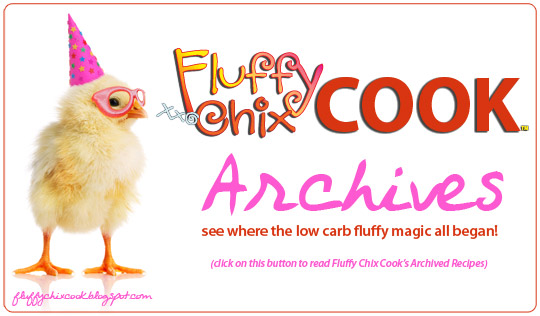 Copyright © 2010 Fluffy Chix Cook. All rights reserved.
We are not dieticians, nutritionists or medical professionals. The materials on this blog are for informational (and fun) purposes only. We do not fact check, nor do we worry about sources. Please do your own fact checking. We encourage you to look things up and check with your doctor or health care professional before acting on anything seen on Fluffy Chix Cook. xoxo