Creamy Blue Cheese Dressing – Low Carb Keto Nom!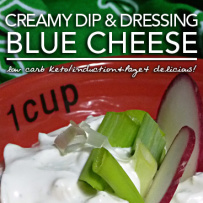 Who's ready to make their own healthy salad dressings, like Fluffy Chix Creamy Blue Cheese Dressing, in minutes? Sauces and dressings turn ho-hum healthy low carb keto recipes, meals, and menus into exciting and hearty meals. Fluffy Chix Cook can free you from being a slave to store-bought blue cheese dressing and spice up your next meal in little more than five minutes.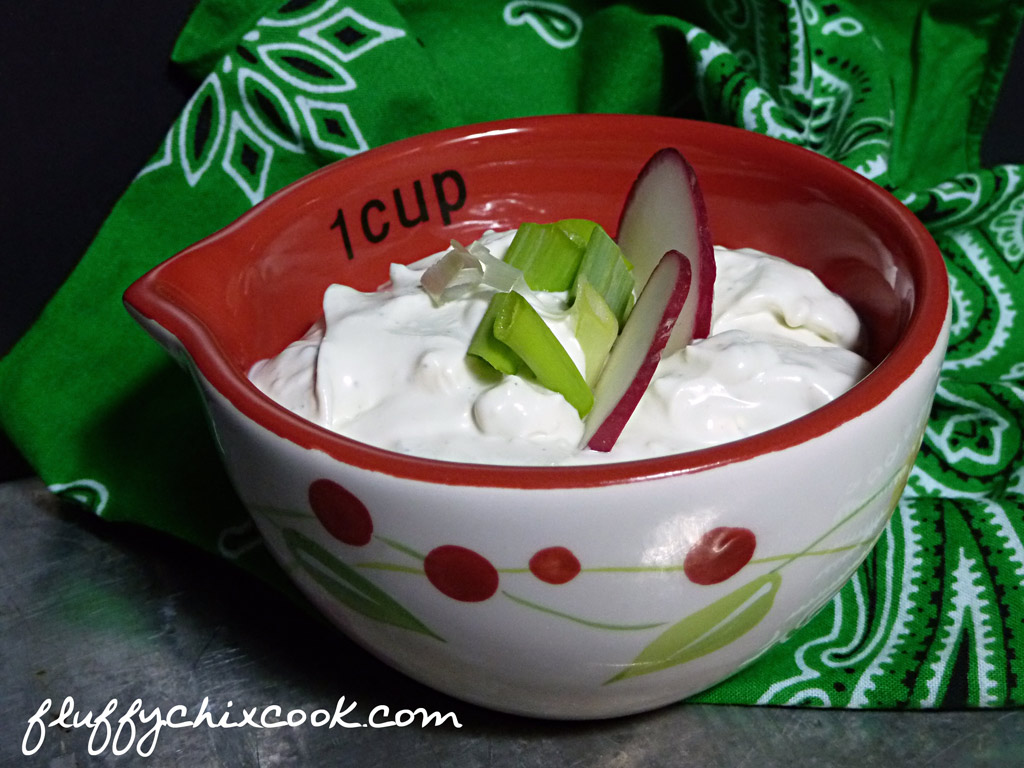 Sometimes the deal breaker in a low carb keto lifestyle is boredom. Even though veterans scoff at this possibility, we have heard from enough newbies in the past 15 years of our low carb journey to know boredom is a serious reality for many. But taking simple 5-10 minute steps to make homemade sauces and dressings can clear away boredom like a refreshing breeze! One of our favorite dressings is made from super creamy blue cheese, but if you'd prefer to make it with Roquefort cheese, go ahead.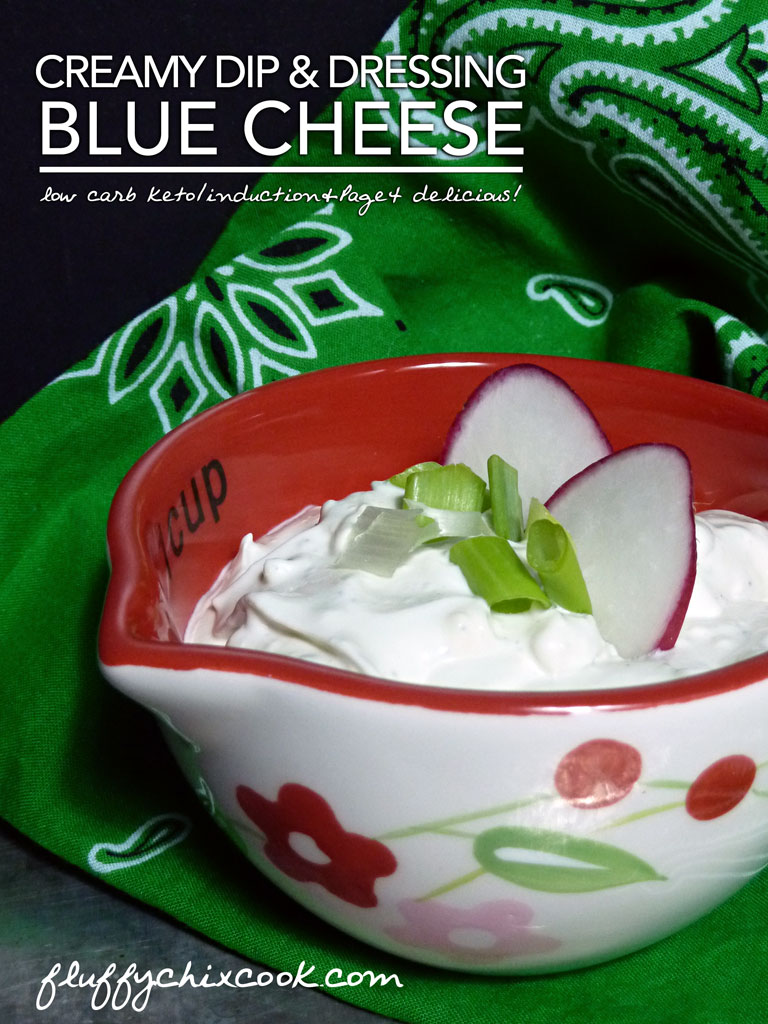 Rich and creamy blue cheese dressings are one of the most popularly purchased pre-made salad dressings. But gosh! Pre-made dressings can be packed with sugar, thickeners and gums and things that go bump in the night! And a delicious blue cheese dressing takes so little effort or skill to make! Why buy it pre-made?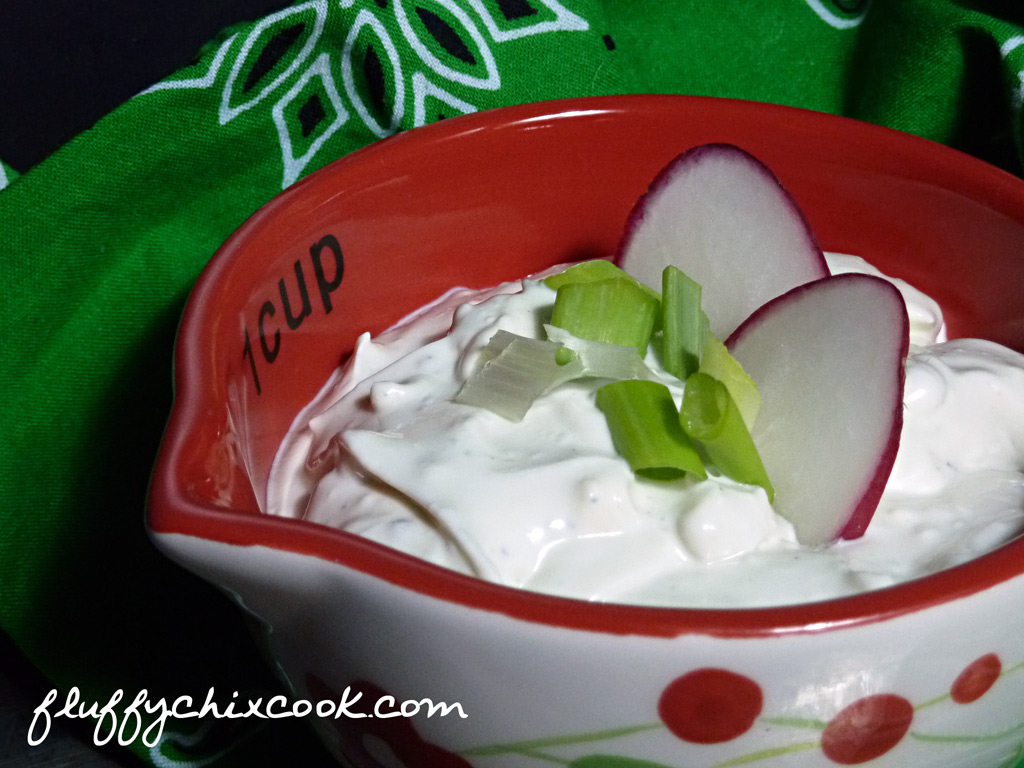 Why not take 5 minutes to whip up a homemade blue cheese or Roquefort dressing that won't ruin your healthy low carb keto lifestyle? Creamy Blue Cheese Dressing is perfectly Induction and Page 4 friendly, great for diabetics and those who are gluten free, but still able to indulge in dairy. It's also a cinch to make!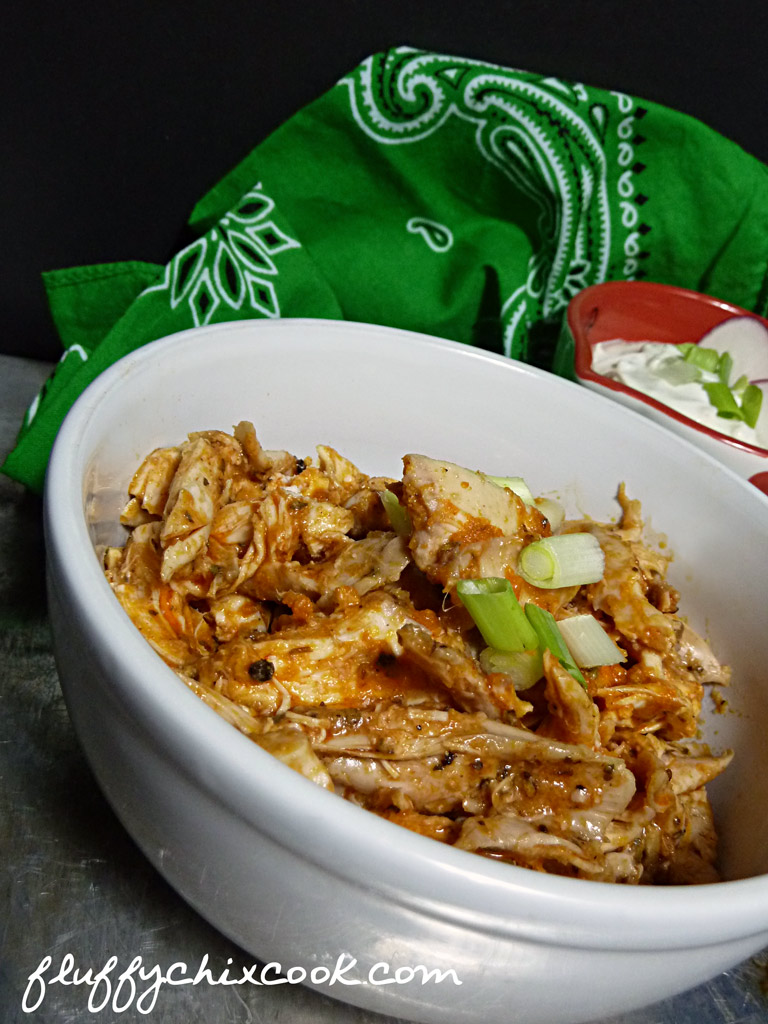 The Fluffys love using this as a dip for crisp, ice cold, veggies too! Creamy Blue Cheese is our go-to sauce for wings and things! It's also fantastic on burgers. For a super quick meal, toss pulled store-bought rotisserie chicken with buffalo sauce and serve it on a bed of crispy salad greens with diced crispy celery and Creamy Blue Cheese Dressing. Try stacking a grilled burger on a Revolutionary Roll with a big glop of Creamy Blue Cheese Dressing. Add a slice of purple onion, a tomato slice and bacon crumbles. For a simple fix, try it as the dressing for a big wedge salad, showered with crispy bacon crumbles and grated egg! Oh my, word. Speechless! Verklempt! Talk amongst ya' selves! The topic is: darling ceramic nesting measuring cups! Go!
(Then make it, eat it, and run back here to tell us this is THE BEST dressing on the face of the earth! Oh yeah, and if you like a thinner blue cheese dressing, try Fluffy's Blue Cheese Vinaigrette! And don't forget to visit our Recipe Index for more great low carb keto goodness!)
We received the darling nested ceramic measuring cups from our niece and nephew last year for Christmas and it's inspired us to start a new "collection" of "preciouses" of the nesting cup variety! Since Christmas is coming, we went looking for new cute ones to ask Santa for and here's what we found from the Fluffy's trusted Amazon partner:
Creamy Blue Cheese Dressing – Low Carb Keto Nom!
No need to fear fat in a No Sugar No Starch lifestyle! Make the fabulous dressing an every day indulgence.
Ingredients
1/2 cup blue cheese crumbles (about 2 ounces)
2 tablespoons mayonnaise, Hellmann's or Duke's—or Basic Mayonnaise
1/3 cup sour cream
2 tablespoons heavy cream (or more)
½-1 clove garlic, peeled and minced or pressed
1/2 teaspoon lemon juice, freshly squeezed
1 dash Worcestershire Sauce
2 dashes Tabasco Sauce—or your favorite hot sauce
Instructions
Mash blue cheese into a coarse paste. Stir together mayo and sour cream until an even mixture forms. Add heavy cream and stir well. Add remaining ingredients. Stir until completely combined. Store in an airtight container up to 1 week.
Notes
For those of you waiting for Fluffy Chix Cook's Creamy Blue Cheese Dressing, this one's for you. This dressing recipe is so awesome, not only as a dressing for salads, but it's great as wing sauce, dip for veggies, sandwiches and wraps and even as a decadent topping to steak and grilled pork! It's so versatile and only takes minutes to throw together. Vary which blue cheese you use for different flavors—try a creamy gorgonzola or a blue goat cheese! Thin the dressing to your preference using more cream or using water.
Serving Ideas Serve on your favorite salad!
Nutritional Information
Per Tablespoon: 59 Calories; 6g Fat (87.9% calories from fat); 1g Protein; 0.058g Carbohydrate; trace Dietary Fiber; 10mg Cholesterol; 0.058g Effective Carbs
Copyright © 2014 Fluffy Chix Cook. All rights reserved.
http://fluffychixcook.com/creamy-blue-cheese-dressing-low-carb-keto-nom/
Copyright © 2016 Fluffy Chix Cook. All rights reserved.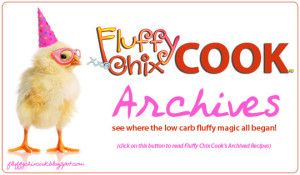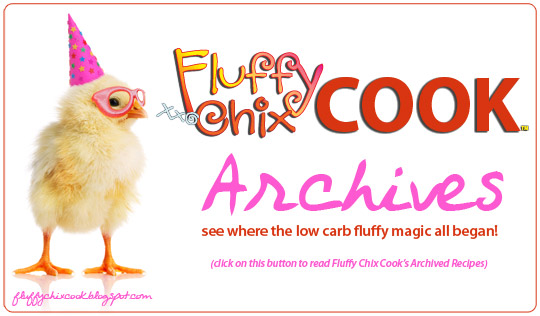 Copyright © 2014 Fluffy Chix Cook. All rights reserved.
We are not dieticians, nutritionists or medical professionals. The materials on this blog are for informational (and fun) purposes only. We do not fact check, nor do we worry about sources. Please do your own fact checking. We encourage you to look things up and check with your doctor or health care professional before acting on anything seen on Fluffy Chix Cook. xoxo