Crunchy Low Carb Fried Zucchini Grilled Cheese – Gluten Free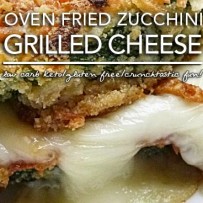 Sometimes you just want a simple, no fuss, low carb, skinny grilled cheese sandwich you know? Join Fluffy Chix Cook to learn how to whip out a Crunchy Low Carb Oven Fried Zucchini Grilled Cheese Sandwich with only 15 minutes of prep work and no bread involved. Enjoy two, filling low carb grilled cheese stacks for 7g or less effective carbs including the dipping sauce! Find out the mystery of the flashing sparkles and wafts of magic emanating from Fluffys' kitchen!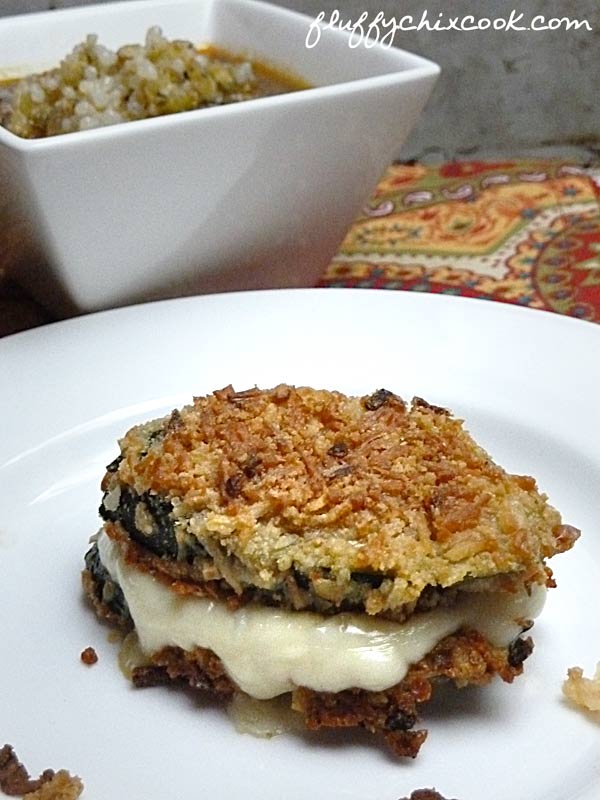 It all started with a picture. Yes, the Fluffys see dead people and recipe inspiration all around us—mostly recipe inspiration. You see, we adore doin' our thang and making up or adapting recipes to fit our healthy low carb ketogenic lifestyle. In this latest example, we yearned for a bread-free low carb, skinny grilled cheese sammich. And that skinny grilled cheese (which would have to also be low carb and gluten free) would get extra points "ifn" it was breaded and fried like a crispy, crunchy Monte Cristo—from the old high carbage shenanigans days. We just didn't feel like making one of Fluffys' low carb bread recipes (click link and scroll down to Breads, Biscuits, & Muffins) and knew we felt like "something different and new."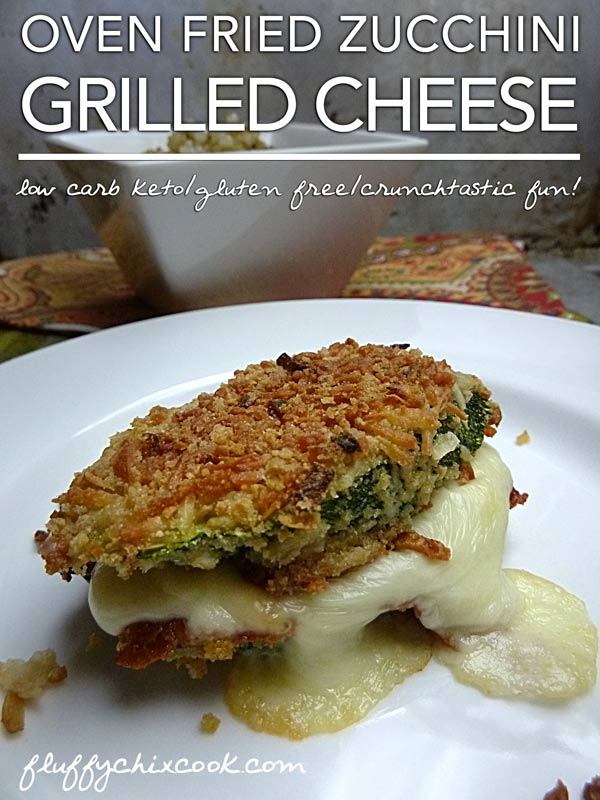 Low and behold, we were just tooling along minding our own beeswax, when our friend Belenda Hatch Brown came along and posted an old Suzanne Somer's recipe for eggplant Monte Cristo sandwiches where you cook the eggplant, stuff it with cheese and pesto, then dip in egg wash, bread it, and oven fry it. Well after we picked ourselves up off the floor where we fell from shock after viewing that gorgeous bit of food porn, we knew it was only a matter of time before some variation would be ours! And low carb Fluffy equilibrium would be restored.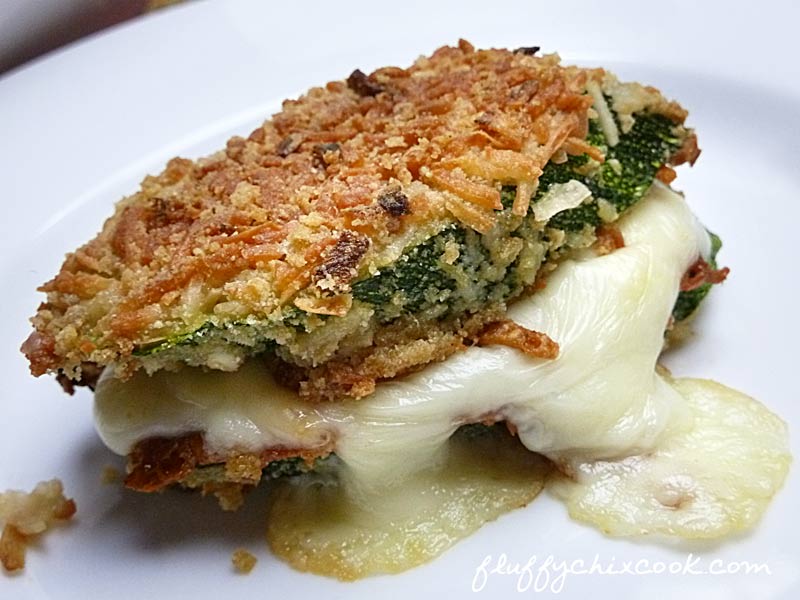 The only thing we needed was a good sub for almond flour, since Susie is allergic to almonds. We needed something to act innocent and crunchy rather than water-happy-and moist (oh, we think you know we're talkin' about you, coconut flour and oat fiber). By happy accident, our friends at Sukrin USA sent us a sample package of their defatted sesame flour called Sesam-Mel. It's good stuff y'all and we'll review it in the Review Section soon, swearsies. So we looked at each other and eyed the zucchini lasciviously and suddenly the gleam in our eyes overtook us. We don't quite know what happened.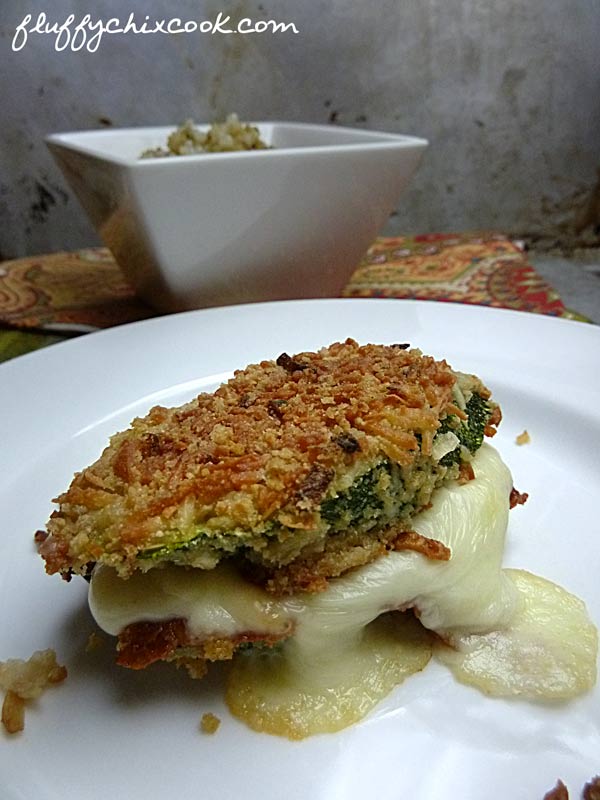 Whirling and twirling and sparkling enshrouded the kitchen as magical poofs and flickers and epithets madly flew through the air. The shoes were off, aprons tied, and we had good, clean, sesame fun like we've never experienced—because you know, we only got the "gift of sesame flour" like, oh, 3 weeks ago. The neighbors reported levitation and mysterious flying orbs seen flickering behind the blinds! "That voodoo that you do," was uttered and, "Bread it! Yes! Cover it with that shredded Parmesan sesame love, baby! Yes!" soon followed.
Well, when the air cleared, and the magic fairy glitter rested upon the wooden floor, we looked up at each other, hair askew, and arms akimbo, and with wicked evil grins upon our faces.
It.
Was.
Completed.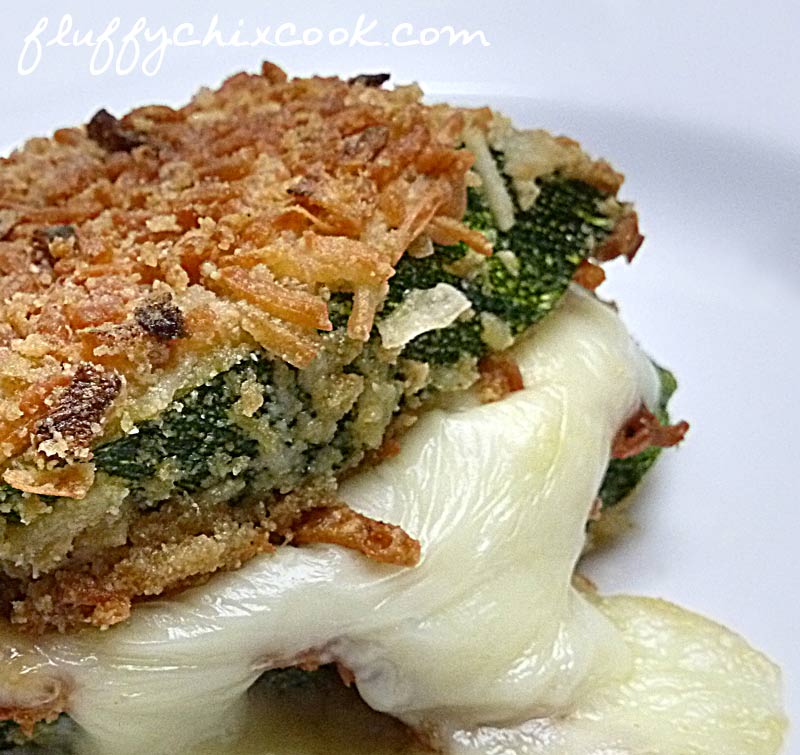 Behold. We give you crispy, crunchy, skinny, low carb keto lovin' from the Fluffy oven! Cheesalicious, bodacious, Crunchy Oven Fried Zucchini Grilled Cheese shall be yours forever unto eternity—including to your kith and ken to eleven generations. (You can thank us later!)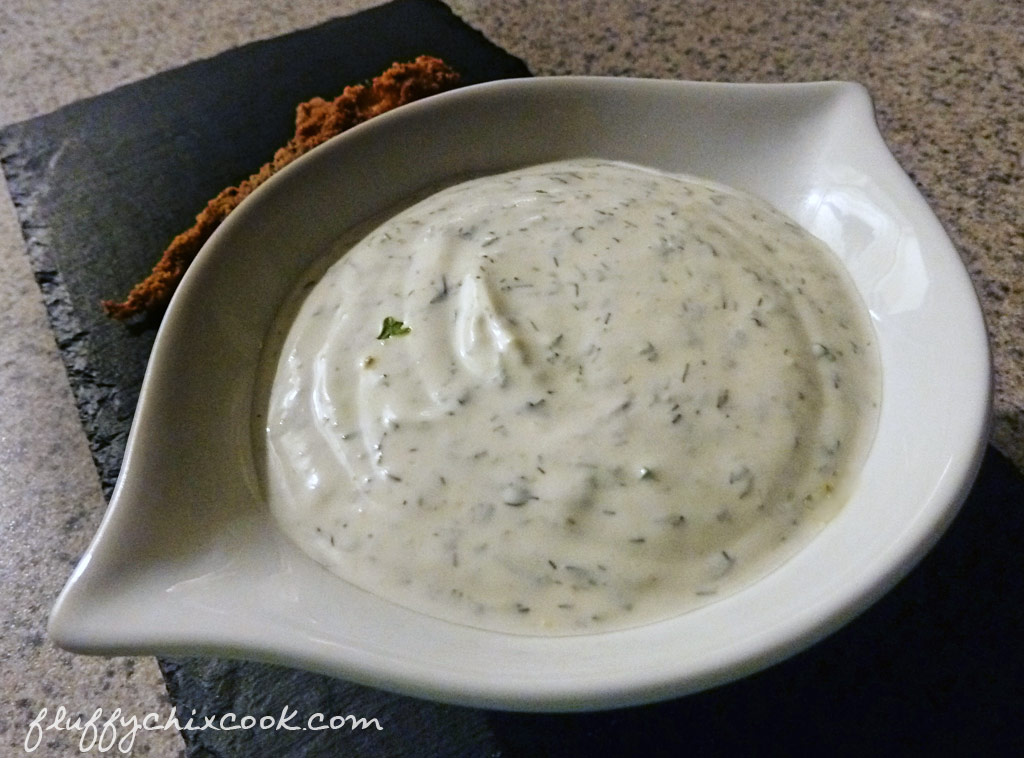 Eat these healthy low carb skinny grilled cheese sammiches on their own…oh my. Dip them in marinara or Fluffy's homemade Creamy Ranch…sigh. Use them as a soup dipper…FABULOUS! (Am I YELLING? Cuz I feel that I am!) These babies are so versatile you don't even know you're going low carb OR vegetarian! 😉 (As long as by vegetarian, you mean you're a vegetarian who enjoys long walks on the beach at sunset and sipping low carb pina coladas while eating pork rinds… 😉 )
Try 'em. You know you gotta. Then rush back here and proclaim your love for all the world to hear!!! Or share your piccys of these bodacious skinny Crunchy Oven Fried Zucchini Grilled Cheese on our FB Group: My Low Carb Keto Cooking Club.
(Dislaimer: By the way, Sukrin USA sent us some free samples of products, but this is not a sponsored post! All irreverent thoughts and witty repartee be ours–the Fluffys! And we'll tell you just as soon as we find something that disappoints or makes us gak! Oh, you know we will, too!)
Crunchy Low Carb Fried Zucchini Grilled Cheese – Gluten Free
Low carb keto Skinny Grilled Cheese (crunchy oven fried zucchini grilled cheese) is heavenly with gooey melted mozzarella. Enjoy the keto grilled cheese as a stand-alone sandwich or as a soup dipper!
Ingredients
Garnish (Optional)

1/4 cup Classico Marinara with Plum Tomatoes
4 tablespoons Creamy Ranch
Instructions
Combine the first 7 ingredients in a bowl. Stir to mix well.
Slice zucchini diagonally into 1/4-inch slices. You need 8 slices about 2 1/2 to 3-inches long.
Beat egg in a bowl with Sriracha Sauce (optional) or with 1 tablespoon water.
Slice mozzarella into 4 pieces about 1/2 ounce each.
Dip zucchini slices into egg then sprinkle both sides with breading. Press breading into the zucchini. Keep breading dry until it's used for each slice. Spray slices with olive oil cooking spray and place on a nonstick foil lined baking sheet. Bake in a 425 oven for 17 minutes. Flip to the second side and bake 5 more minutes. Add cheese slices to the top of 4 of the breaded zucchini. Cook until cheese is melty and until zucchini is richly, golden brown. Remove and top the melted cheese with the second half of the sandwich. Serve piping hot.
Notes
One of our friends and readers, Belenda Hatch Brown, shared an old Suzanne Somer's recipe for eggplant Monte Cristo sandwiches and they looked completely divine. Stuffed with mozzarella, they were breaded and oven fried. And that got the old noggin' crankin' and wondering...could we make a skinny grilled cheese sandwich that was low carb keto and didn't involve bread or eggplant, which Susie is allergic to, but do them slightly differently using oven fried zucchini?
Well when the crispy, crunchy golden stacks of molten cheese love came rolling out of the oven, we knew…"It was alive!" We'd created our new love and baby. This recipe has a long-long name, but the essential thing to remember is that the grilled cheese thrill is back in the Fluffys' low carb life. (And we love the addition of defatted sesame flour from Sukrin, otherwise called Sesam-mel. It completely replaces almond flour (which Susie is also allergic to) and helps the breading taste very crispy crunchy. Nailed it!)
Serving Ideas Serve as a soup dipper for many different soups, or with a side salad to make a complete meal.
Nutritional Information
per sandwich 131 Calories; 8g Fat (56.2% calories from fat); 11g Protein; 4g Carbohydrate; 1g Dietary Fiber; 3g Effective Carbs
per 2 sandwiches 262 Calories; 17g Fat (56.2% calories from fat); 22g Protein; 7g Carbohydrate; 2g Dietary Fiber; 5g Effective Carbs
per 2 sandwiches with 1/8 cup marinara dipping sauce 279 Calories; 17g Fat (54.6% calories from fat); 23g Protein; 10g Carbohydrate; 3g Dietary Fiber; ; 7g Effective Carbs
per 2 sandwiches with 1/8 cup Creamy Ranch Dip 342 Calories; 25g Fat (64.8% calories from fat); 23g Protein; 8g Carbohydrate; 2g Dietary Fiber 6g Effective Carbs
Copyright © 2015 Fluffy Chix Cook. All rights reserved.
http://fluffychixcook.com/crunchy-low-carb-fried-zucchini-grilled-cheese-gluten-free/
Copyright © 2016 Fluffy Chix Cook. All rights reserved.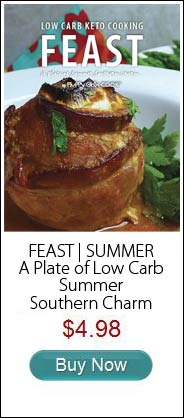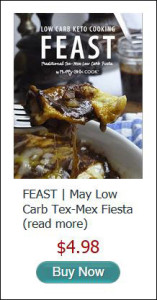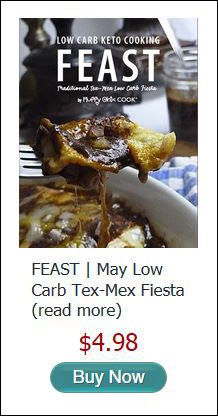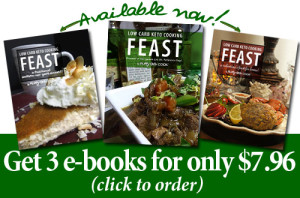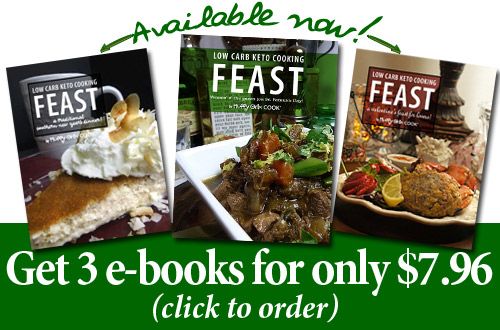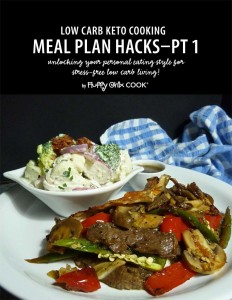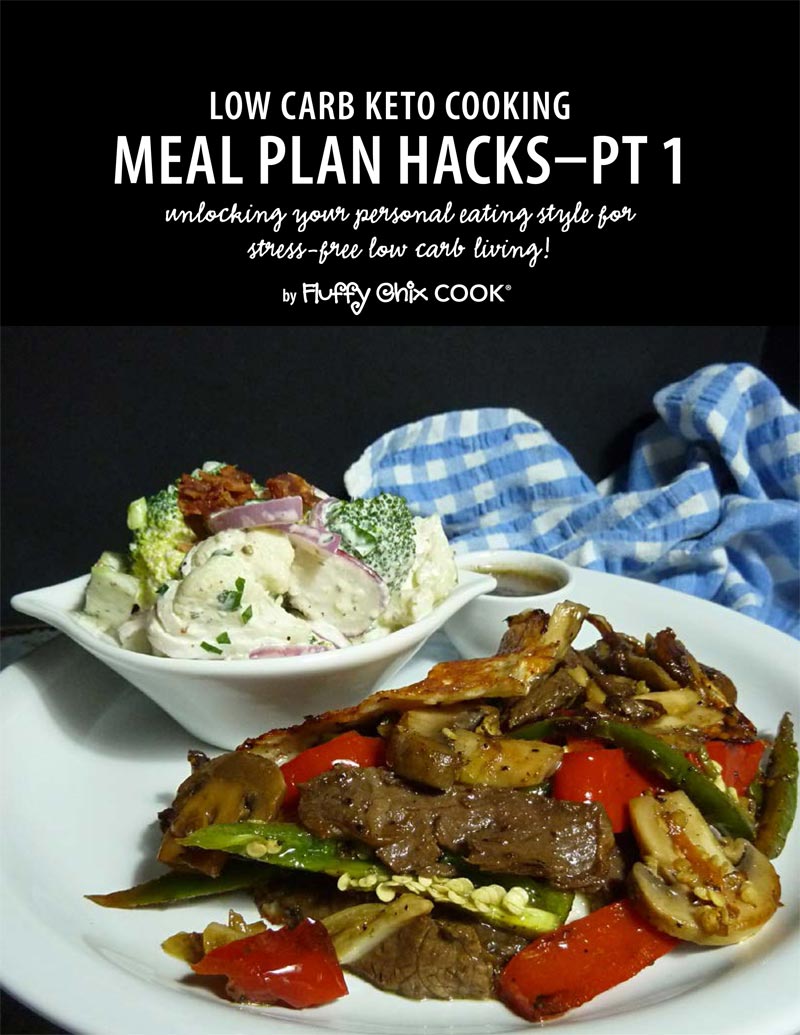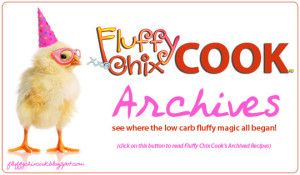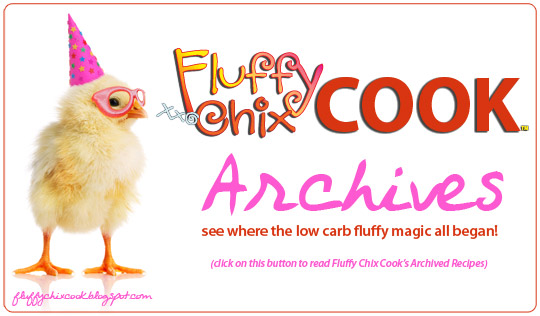 Copyright © 2015 Fluffy Chix Cook. All rights reserved.
We are not dieticians, nutritionists or medical professionals. The materials on this blog are for informational (and fun) purposes only. We do not fact check, nor do we worry about sources. Please do your own fact checking. We encourage you to look things up and check with your doctor or health care professional before acting on anything seen on Fluffy Chix Cook. xoxo