Easy Fresh Salsa – Low Carb Keto | Sugar Free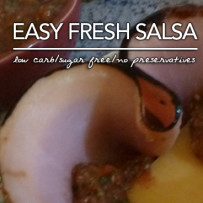 Is it really necessary to make fresh salsa in order to get healthy low carb, sugar free salsa? While it's true that many salsas contain sugar or sugar with creative names, there are some salsas safe for low carb keto eating. However, if you want superior taste and only a few ingredients, you should join Fluffy Chix Cook as they teach you how to make Easy Fresh Salsa as part of the foundation of learning how to cook low carb keto Tex-Mex.
Sure, you can buy salsa every day, anywhere. It's convenient. It comes in red or green with many levels of heat: mild for the non-Texans and blazin' hot for those died-in-the-wool Texans who are so "ornry" they could walk barefoot through a cactus patch with only a ten-gallon, scrunched-up hat. And many of those bottled salsas do have innocent ingredients, without any chemicals—still others use creative math to convince you that somehow their ratio of tomatoes, onions, jalapenos, herbs and spices only have 1g of carbohydrate per 2 tablespoons. But the real question is, how does it taste; does it taste as good as fresh? Not in this DFSW Texan's opinion.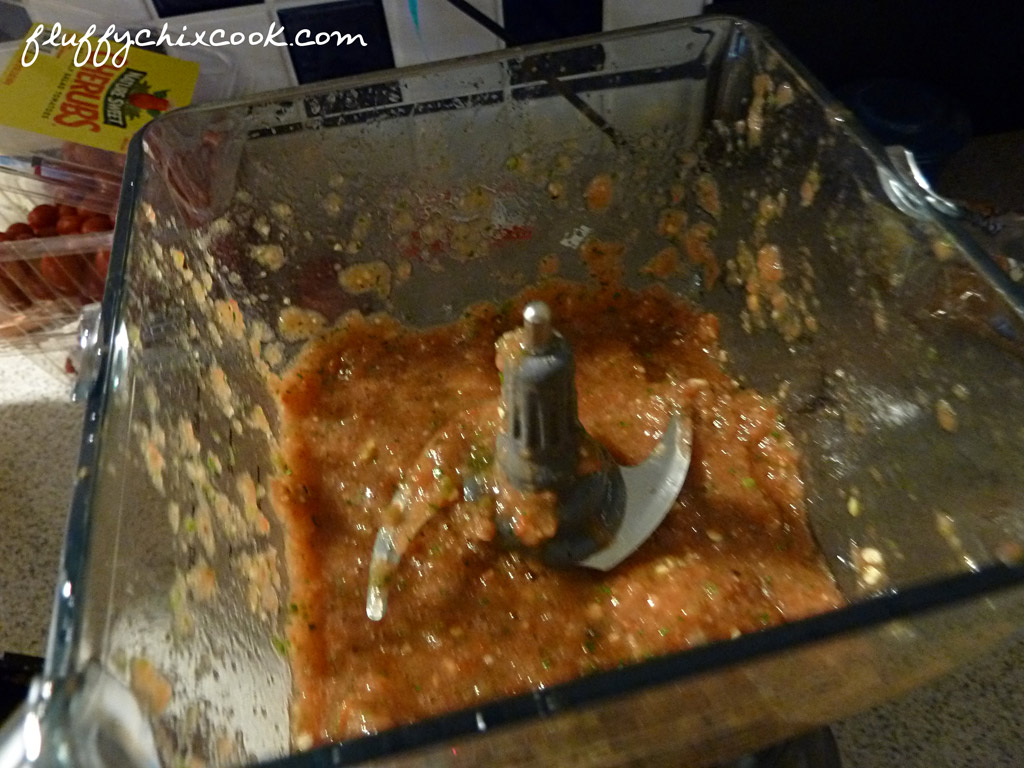 And I hear you now. You're saying, "How is your salsa considered "fresh" when you're using canned tomatoes?" Well that my friends is truly the $64,000 question! Because see, even you might balk if I gave you a recipe that required you to take 2 3/4 pounds of tomatoes (about 8-12 romas, or 3-4 beefsteak, or 15-20 Campari, or 4-7 heirloom tomatoes), cut a small, shallow "x" in the end opposite the stem (only cut through the skin), then blanch in boiling salted water for 30-45 seconds. And if I then follow that with instructing you to plunge those blanched tomatoes into an ice water bath until cool (about 2 minutes), then rub or slip the skin off, then cut out the core and optionally, remove the seeds, and plop them into the food processor bowl. Could ya do it?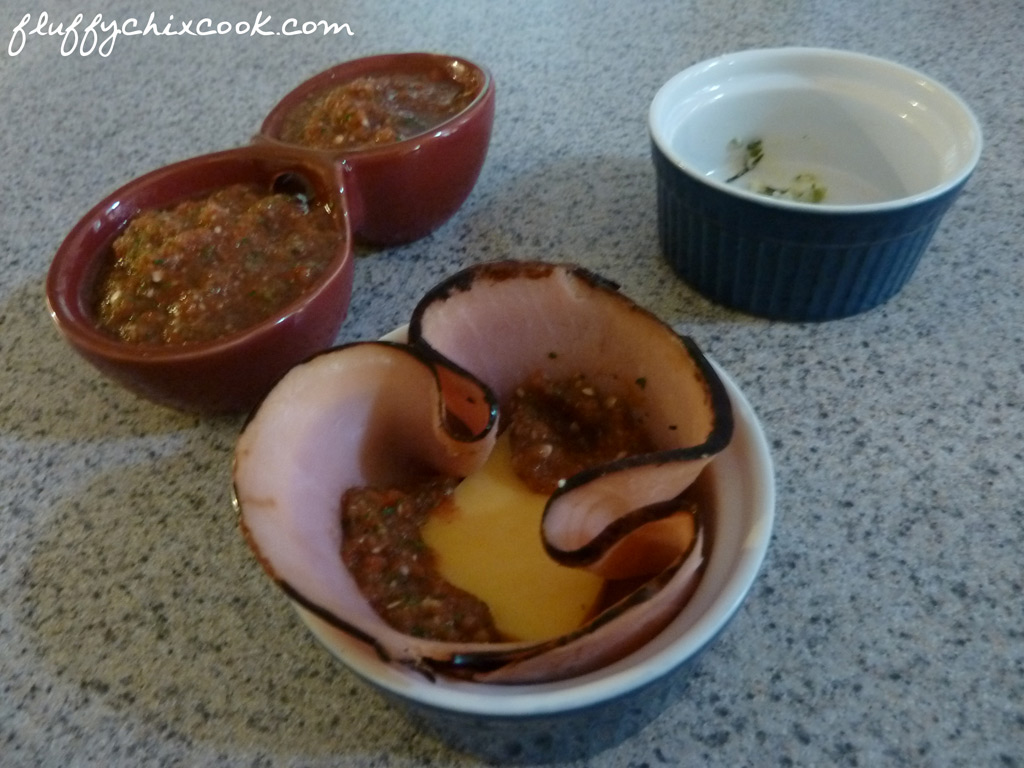 How about if I told you, instead of blanching and shocking, you could simply throw those babies on a baking tray with a splash of olive oil and a hit of kosher salt, roasting in a preheated 450°, for 25-35 minutes until a little charred and bubbly. Then told you, take them out of the oven until they're cool enough to handle, rub the skins off, core and seed, and plop them into the food processor. Would ya do it?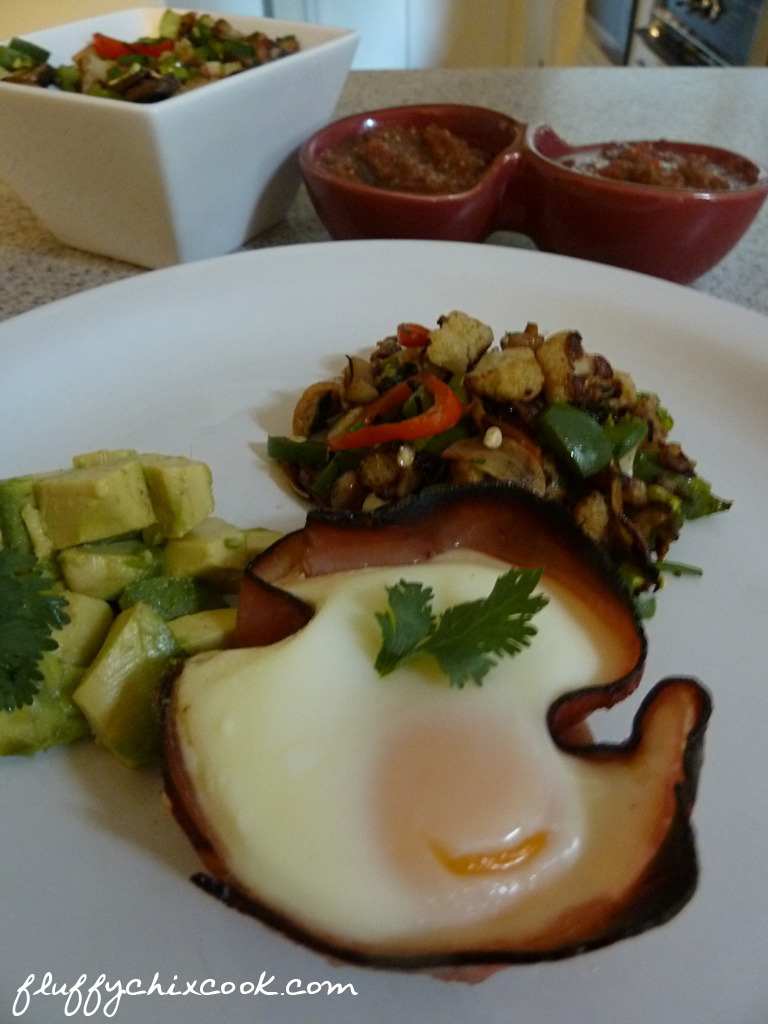 Would you do either of those tomato preps prior to making the Easy Fresh Salsa?  Because those options exist. But, the choice is definitely yours! And I'm certain that if you took those steps, we'd have to change the name from Easy Fresh Salsa, to just straight-up Fresh Salsa, cuz the easy button would be nowhere in sight!
But, to learn how to cook low carb Tex-Mex, I'm afraid you're going to have to learn how to make fresh salsa. Then you have to learn how to eat it on Bacon Egg and Cheese Breakfast Tacos or on Baked Tex-Mex Eggs!
About Those Canned Tomatoes...Not So Fast!
Bisphenol A (BPA) is a building block of polycarbonate plastic and it's found in everything from cradle to grave. Even babies in their mama's wombs are exposed to the hormone disrupting influence of this purportedly deadly compound.
BPA lines the cans of most canned goods to "protect you" from the chemicals and corrosion in tin or aluminum cans. BPA is in many other packaging materials too–perhaps even frozen foods. Some of the highest levels of BPA occur in canned tomatoes, tomato soup and green beans. Yes! Me too! GREEN BEANS!??!! WTF?
So the next time you're thinking of a little convenience, why not opt for a BPA "free" version. I'll warn you now, even the glass bottles of tomatoes still have BPA in the lining of the lids. But the dose is much smaller than chompin' down on a can of maters. Here's what someone smarter than a fluffy chix has to say about BPA and breast or hormone positive cancers such as breast, prostate, ovarian, and even colon cancers.
Easy Fresh Salsa – Low Carb Keto | Sugar Free
Low carb keto, sugar free Easy Fresh Salsa is uick, easy and comforting—who doesn't love that winning low carb Tex-Mex combination? Recipe can be halved or doubled, easily and will keep for a week in the fridge.
Ingredients
Instructions
Cut onion and jalapeno into large chunks. Peel garlic cloves and mince or press. Place everything into the bowl of a strong blender or food processor. We use a Ninja for this job. Add the tomatoes with their juice. Pulse to blend until salsa is chopped to your desired consistency. (We like our salsa smooth.)
Taste and adjust salt and pepper if needed.
Notes
This is a staple in a Tex-Mex household. Don't ever buy salsa from a jar again. We'll make fun of you. And yes, we took a shortcut with the canned tomatoes—use BPA-free if your pocketbook allows. (BPA is Bisphenol A—a known hormone disruptor and carcinogen.)
You can easily cut this recipe in half to make a half recipe. It keeps for a week in the fridge. Eat it on everything.
Everything.
There I said it.
Serving Ideas Serve on everything...even if it isn't Tex-Mex!
Nutritional Information
Per Serving: 15 Calories; 1g Fat (51.4% calories from fat); 1g Protein; 1.69g Carbohydrate; 0.34g Dietary Fiber; 0mg Cholesterol; 1.35g Effective Carbs
Copyright © 2010 Fluffy Chix Cook. All rights reserved.
http://fluffychixcook.com/easy-fresh-salsa-low-carb-keto-sugar-free/
Copyright © 2016 Fluffy Chix Cook. All rights reserved.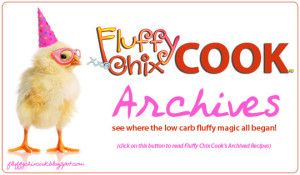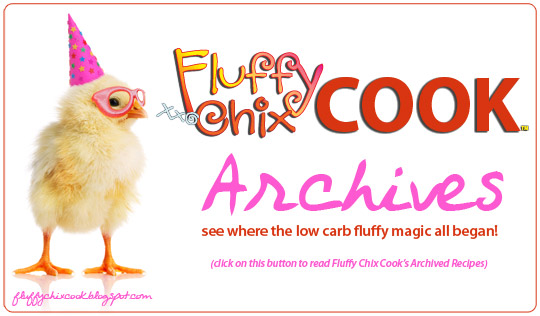 Copyright ©2010 Fluffy Chix Cook. All rights reserved.
We are not dieticians, nutritionists or medical professionals. The materials on this blog are for informational (and fun) purposes only. We do not fact check, nor do we worry about sources. Please do your own fact checking. We encourage you to look things up and check with your doctor or health care professional before acting on anything seen on Fluffy Chix Cook. xoxo