Easy No-Cook Pizza Sauce (Red) – Low Carb | Gluten Free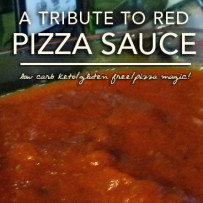 Go on a pizza making journey with Fluffy Chix Cook and learn ways to create easy and tasty low carb keto pizzas. Do you yearn for a low carb, diabetic friendly pizza sauce that isn't packed with added sugars? A red pizza sauce that compliments the pizza without taking complete control? Join Susie T. as she explains the evolution of really good low carb pizza and sauce.
Years ago I went on a pizza making spree. It was during the height of my bread-baking journey where I was determined to create and keep my own sourdough starter and make artisan bouilles (round loaves) that would make the greatest bakers envious. The artisan bread quest obviously included pizza dough—specifically, the elusive Neapolitan style crust—which looks easy, but takes know-how and practice to perfect
Enter Friday night Pizza Club at the Fluffy roost. Red wine flowed, Italian opera crescendo'ed and double ott (00) flour wafter the air. (00) flour is a specialty, very high gluten, flour, usually imported from Italy, but is readily available in the US. And we flourished. And our hips flourished. And we learned to make better pizza than 98% of the entire world population. Seriously. And our hips grew. And our bellehs…and I was killing us, one Friday Pizza Club night at a time.
Time to get a new hobby, Fluffy!
The two things I took away from Friday Pizza Club nights were:

The knowledge that the great pizza makers do not cook their pizza sauce. They let the pizza ovens cook it (500° or greater). It's a red sauce command I follow to this day.
I never lost the thirst for my quest; the thirst for making a great tasting bread and crust—even as a dedicated low carber of 14 years.
As soon as I determined I no longer wanted to continue eating Induction Level food choices, experimentation began. I climbed the OWL ladder, seeing which ingredients worked and which spiked my blood sugar. I tossed many and kept a handful of items in my low carb keto arsenal. I  immediately set out to create a great low carb bread, tortilla, biscuit and pizza crust. I succeeded many times over, but my values kept shifting and changing and becoming more strict as I moved to the middle of the puritan-hedonist scale away from hedonism. I dropped product after product because it was, convenient, but sketchy and maybe even down-right bad for us! (Yes, some low carb products can be sketchy to some people.)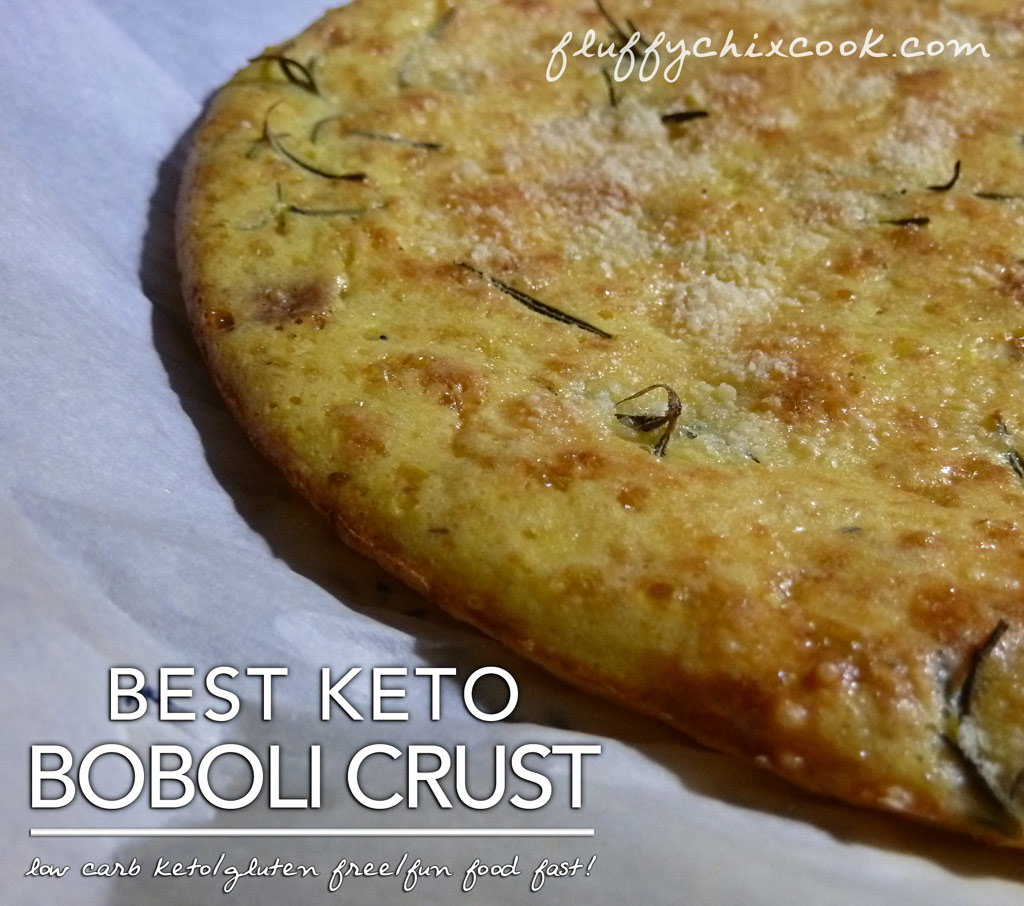 My latest offering, the Keto Boboli Crust copycat recipe is very, very close to being perfect, at least for our purposes and needs. I may still tweak it a bit and want to experiment with thin crusts…but take this away with you. Pizza crust does not need to be made with miles of cheese or meats. It can actually taste and feel like bread without any of those alternative ingredients (which are great by the way). But they aren't bread.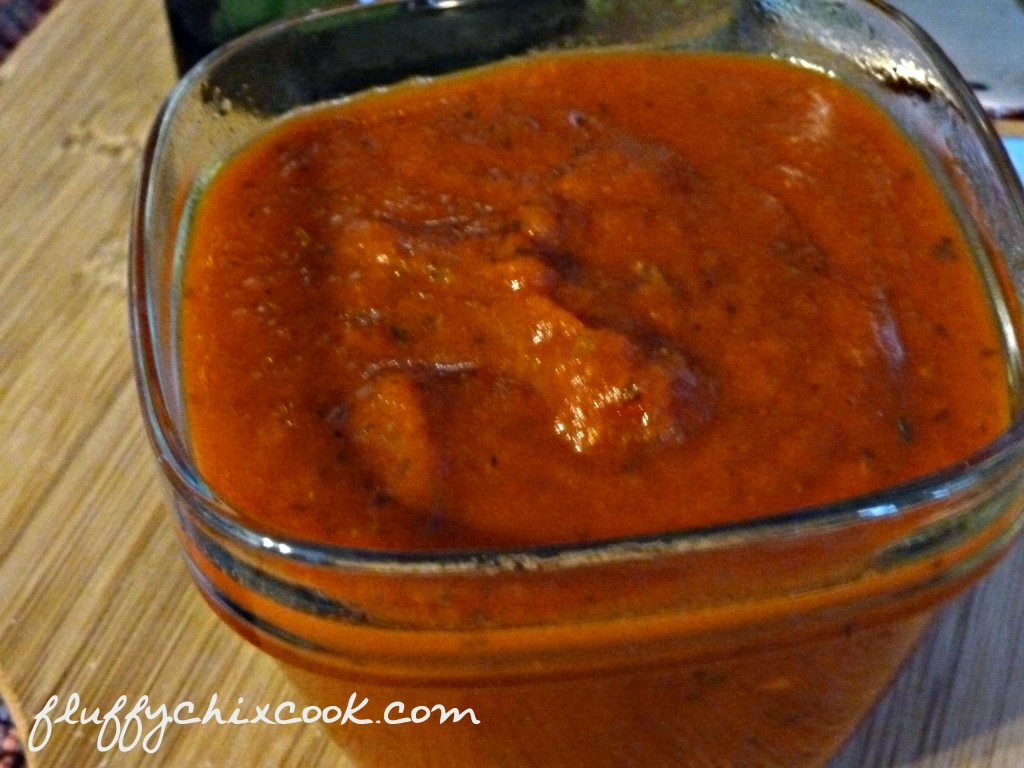 We have the crust. And we're so close to the pizza. But we need the sauce first. And this is the story of the sauce. Along with learning about bread dough and pizza crust, I needed to get schooled on sauces. Most Neapolitan pizzaiolos (pizza makers) use wood or coal brick ovens with temps ranging from 750-1250°. A pizza cooks in 2-3 minutes at that temp. So most prefer to use raw ingredients to avoid scorching things like sauce and toppings. Most use uncooked San Marzano (a type of Italian Roma tomato, very small with intense flavor) tomatoes for their sauce, in varying degree of puree. We prefer a smooth sauce. Can you say food processor or burr (immersion) blender?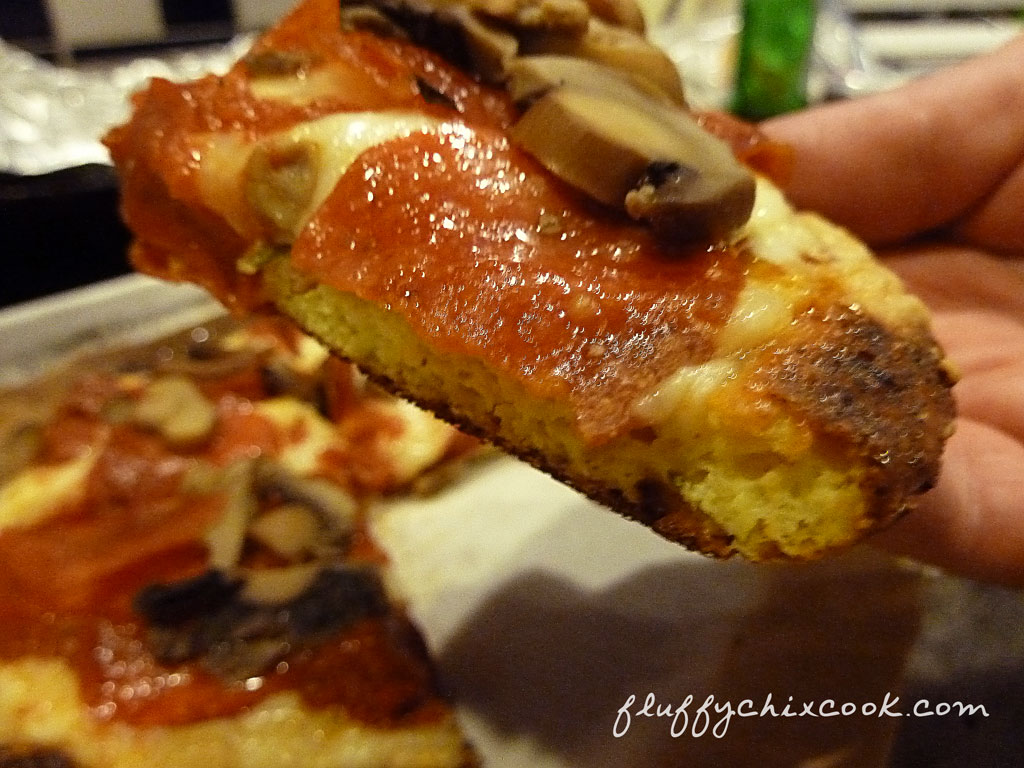 I cook pizza in a preheated 500° oven, quite a bit cooler than the real-deal pizza makers, but hot enough to still burn things. So it's no shock I too prefer raw sauce. Not to mention, raw sauces are so quick and easy to make! No skill required. Fluffy Chix Cook uses 4 sauce possibilities for traditional pizza: red, white, green (aka pesto) and Alfredo. The first sauce up for use? Red, of course, silly. And the best part about the sauce is the taste. You taste that wonderful tomato flavor and don't have to deal with hidden sugars and preservatives; low carb keto and diabetic friendly pizza sauce. Yippee!
So try the red Pizza Sauce. I like it placed on top of a thin coating of shredded cheese to keep the sauce from making the crust soggy. It also gives a home oven a better chance of cooking the tomatoes a little bit, if you place it on top of your pile of ingredients.
Easy No-Cook Pizza Sauce (Red) – Low Carb | Gluten Free
Easy no cook red sauce, perfect for pizzas or low carb pastas. Learn the joy of low carb pizza making, beginning with really good sauce. Low carb keto and diabetic friendly, no added sugar means this sauce should not spike your blood sugar!
Ingredients
Instructions
Heat olive oil and sauté over low heat for about 3-5 minutes or until garlic begins to turn golden. Remove from heat.
Pour tomatoes into a mesh strainer. Drain and press as much liquid out of tomatoes as possible. Reserve liquid.
Add all ingredients to a food processor or blender. Puree until mostly smooth. If more liquid, other than the olive oil is needed in order to turn the tomatoes into a puree, add a couple of tablespoon of tomato liquid, red wine or extra dry vermouth.
Sauce is ready for pizzas. Sauce can be refrigerated for up to 1 week or frozen up to 3 months but honestly, it never makes it that long in our house.
Use Fluffy Chix Cook's favorite low carb Keto Boboli Pizza Copykat for a great crust.
Notes
This is a quick and easy tomato sauce for pizzas or low carb pasta. Pizzaiolo's (pizza guys) don't like cooked sauces on their Neapolitan or New York style pizzas, preferring the pizza oven to cook the sauce. I do too.
Serving Ideas Use pizza sauce on low carb pizzas and pastas.
Nutritional Information
Makes 10 - 1/4 cup servings: 118 Calories; 11g Fat (82.1% calories from fat); 1g Protein; 5g Carbohydrate; 1g Dietary Fiber; 0mg Cholesterol; 4g Effective Carbs
Copyright © 2013 Fluffy Chix Cook. All rights reserved.
http://fluffychixcook.com/easy-no-cook-pizza-sauce-red-low-carb-gluten-free/
Copyright © 2016 Fluffy Chix Cook. All rights reserved.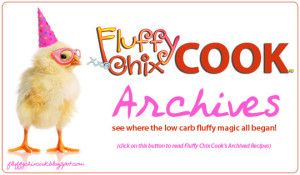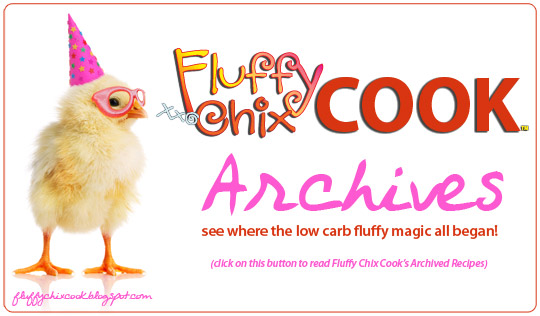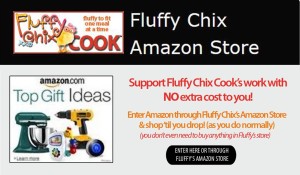 We are not dieticians, nutritionists or medical professionals. The materials on this blog are for informational (and fun) purposes only. We do not fact check, nor do we worry about sources. Please do your own fact checking. We encourage you to look things up and check with your doctor or health care professional before acting on anything seen on Fluffy Chix Cook. xoxo