FEAST | Summer – A Plate of Summer Southern Charm (40 Authentic Southern Comfort Food Recipes)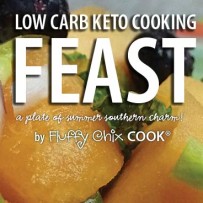 Join Fluffy Chix Cook in FEAST | Summer – A Plate of Summer Southern Charm for simple and authentic low carb keto Southern comfort food recipes that will make you instantly speak with a Southern drawl! You'll flip over these amazingly simple low carb recipes and look like a culinary rockstar with generations of Southern cooking under your belt. Choose from over 40 core low carb Southern comfort food recipes from cocktails, to appetizers, breads, side dishes, main attractions and dessert! Includes a featured guest section from the incomparable Carolyn Ketchum of All Day I Dream About Food. Low Carb FEAST – Summer is everything you need for a those dog days of summer, but don't be fooled! These delicious and quick keto recipes taste great any day of the year, 24/7/365. Feast 365.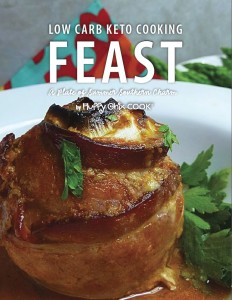 IN THE FEAST | SUMMER – A PLATE OF SUMMER SOUTHERN CHARM E-BOOK YOU'LL GET 212 Pages packed with simple and authentic low carb keto Southern-style core comfort food recipes that are quick and easy. It's a true low carb treasure trove of recipes easy enough for the novice home cook and perfect for child, man, woman or beast! FEAST Summer is the best of both worlds: great tasting low carb food, and easy to prepare recipes. But don't stop at summer fun; cook these yummy low carb recipes any day of the year. Choose from 40 recipes with all the fixin's, plus low carb staples such as low carb Ranch Seasoning Mix, Creamy Ranch, and Brown Chicken Gravy. Summer FEAST even has dessert covered. You've found the Southern cache of white shoes.
Summer FEAST features a special section from our friend and Featured Guest Blogger Carolyn Ketchum of All Day I Dream About Food. If you've been living a low carb lifestyle for very long, then you will be very familiar with Carolyn's delicious recipes, gorgeous photos, and witty writing voice. Depending on how you search, All Day I Dream About Food comes up in the top 1-2 of low carb food blogs and we certainly understand why! She's as great with barramundi, or sesame boodles (yes! we said boodle! visit her blog for translation!) as she is with sweet treats of any and every variety! (Pssst! She has mad skills with skillet cookies!) We adore that Carolyn takes such care in helping educate about healthy low carb ingredients and alternatives and offers diabetics a glimpse into the sunny side of life when you live low carb. Were you aware she is a culinary contributor for A Sweet Life, the very popular diabetes e-zine?
The Fluffys feel blessed that Carolyn allowed us to share her blog and work and are so excited for you to make her No Churn Raspberry Cheesecake Ice Cream Sandwiches (new for FEAST) along with four of her most popular and treasured recipes from All Day I Dream About Food-recipes perfect for summer fun and beating the August heat! Thanks Carolyn for your hard work on all our behalf!
Look for Carolyn's Special Featured Section beginning on Page 115 of Summer FEAST!
In Summer FEAST expect to experience:
Simple to understand, detailed low carb recipes a novice cook could follow
Beautiful photos of every recipe to help guide you with how they can turn out
Convenient Table of Contents with page links
Nutritional Information and Serving Sizes on every recipe
Suggested equipment list
40 Original low carb keto Fluffy Chix Cook recipes
28 brand new recipes
Many Atkins Induction friendly recipes
Tall tales and fun stories about the South, the history of certain dishes or tales of the Southern melting pot
Helpful tips & tricks to make cooking easier
Special Helpful Stuff section

Products & gadgets
Equivalents
Kitchen wisdom
Quick fixes
Cooking terms
Glossary
Low carb keto resource links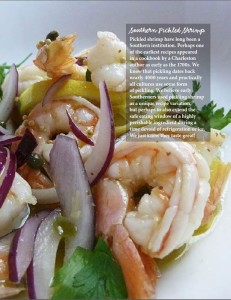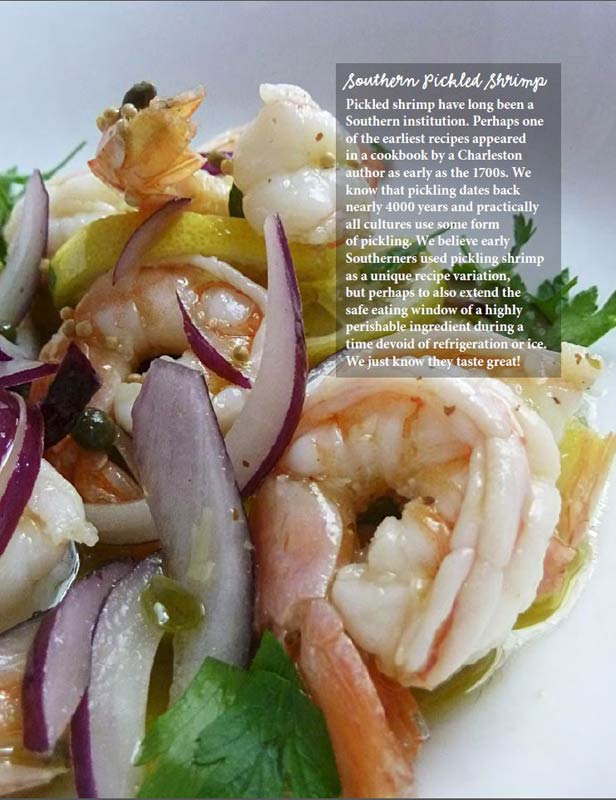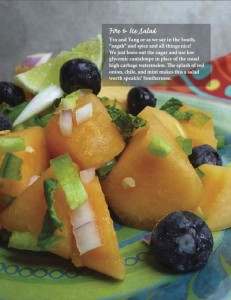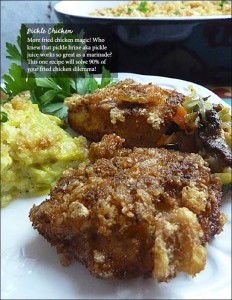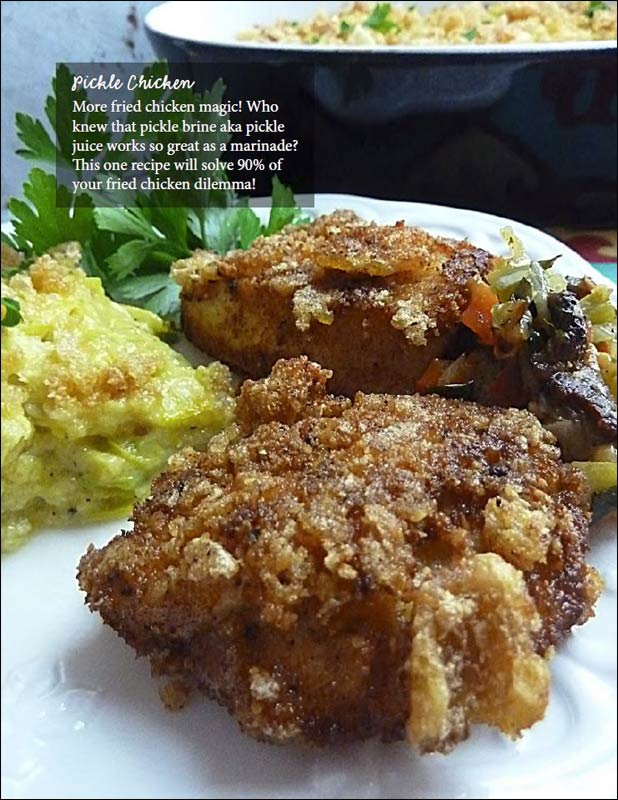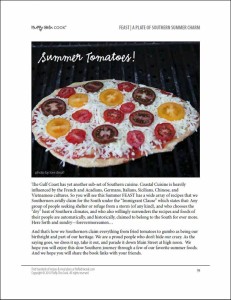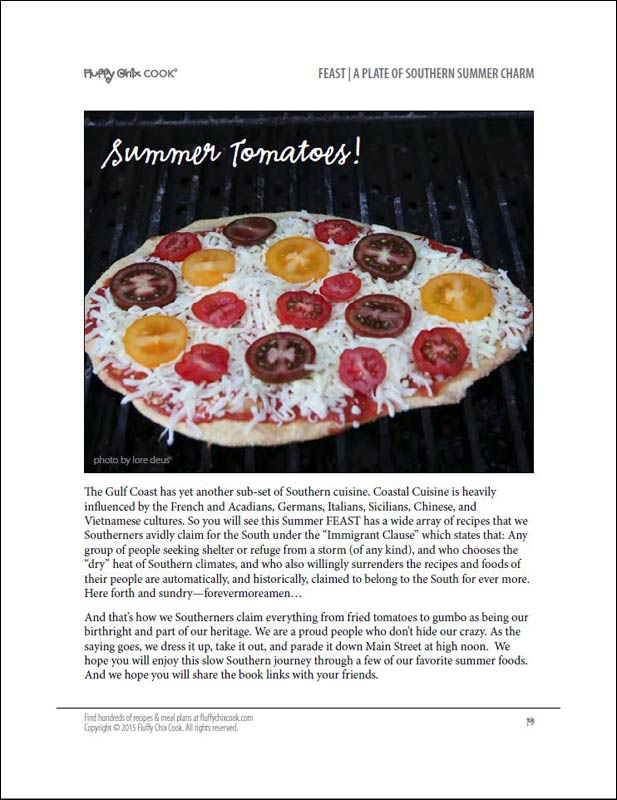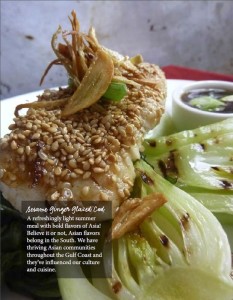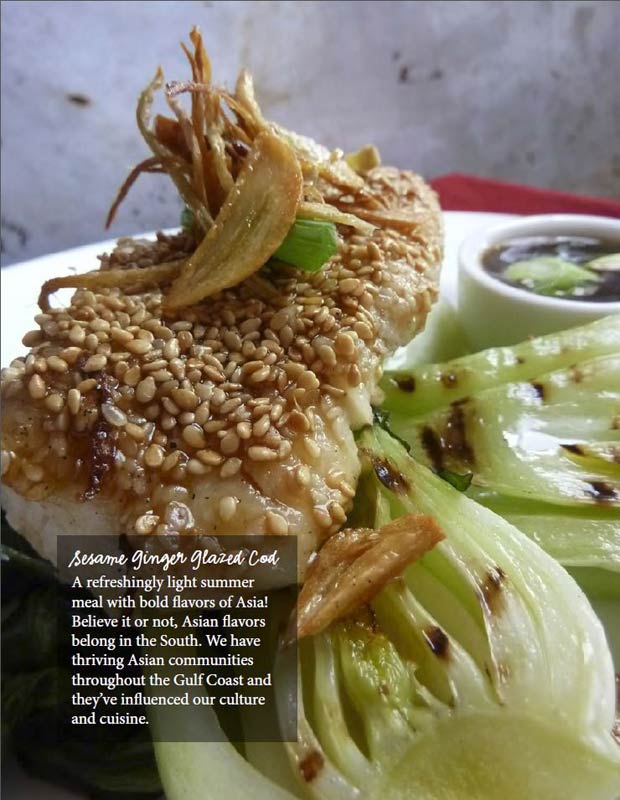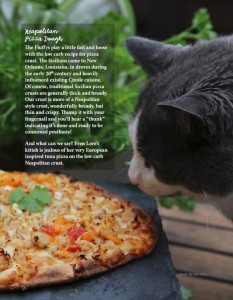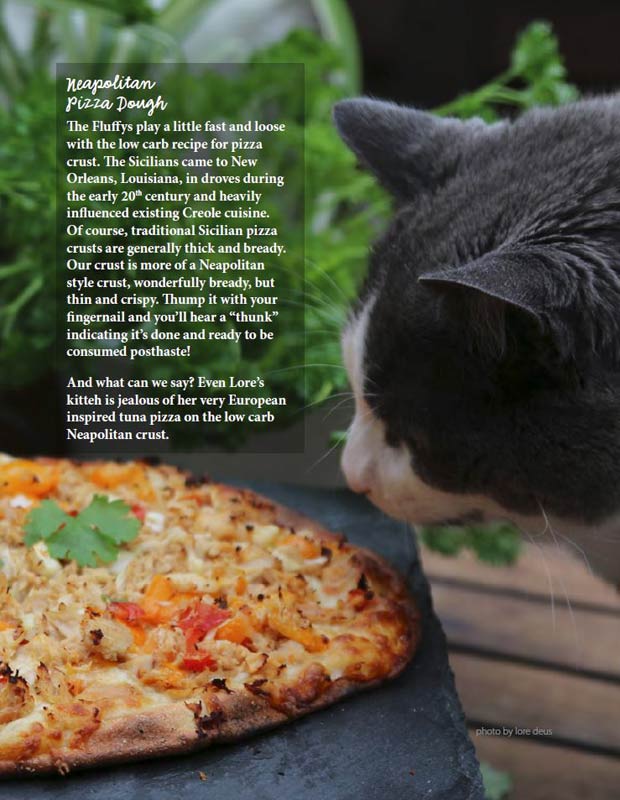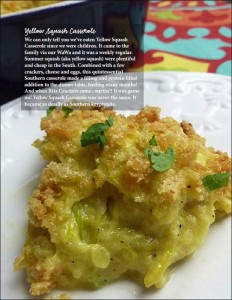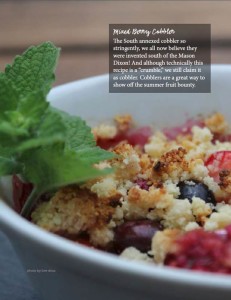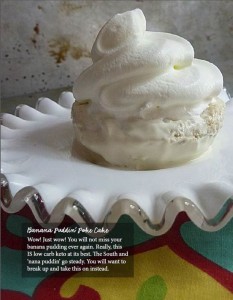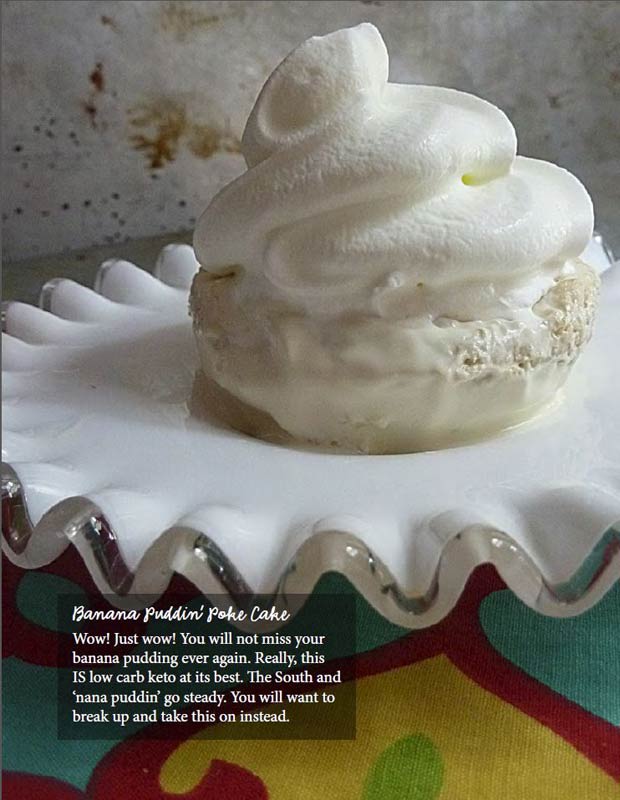 May FEAST | Summer – A Plate of Summer Southern Charm (24/7/365) is now available on the Fluffy Chix Newsstand for $4.98/download (213 pages/40 recipes). (Those who are members of the Fluffy Chix Inner Circle as of midnight on July 29th will receive a SPECIAL MEMBERS ONLY EXCLUSIVE SNEAK PEEK:


FEAST | Asia – Savor the Flavor of Asia (7 key recipes necessary to make a full 3 course healthy, low carb Asian Meal. (Limited Time Offer – Offer Expires 8|14|15.)
Join the Inner Circle Member-it's free (IF you haven't already joined!):

INNER CIRCLE REWARDS:

Exclusive Member's Only recipes (only the really cool recipes)
Exclusive Member's Only tips and tricks for living low carb keto
Special Meal Planning Series (when they become available)
Access to Breaking News, Events, Book Pre-sale Offers or Bonus Offers (as they happen).
Fluffy Chix Solemn Oath (not to spam or annoy you with email clutter and to never wittingly, or knowingly relinquish your email information to anyone.)

IF YOU ARE ALREADY A MEMBER OF INNER CIRCLE – SPECIAL OFFERS WILL BE EMAILED
TO YOU AS THEY HAPPEN. DO NOT RE-SUBSCRIBE, THANK YOU!!!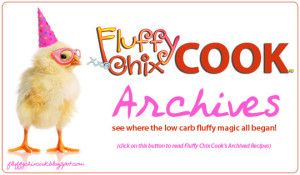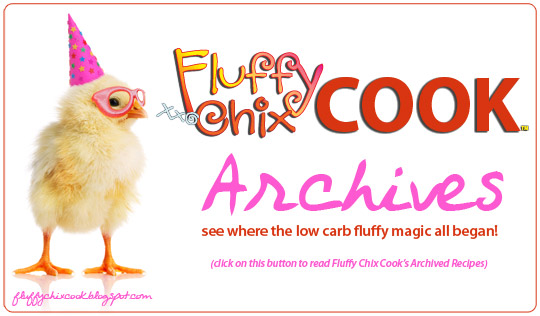 Copyright © 2015 Fluffy Chix Cook. All rights reserved.
We are not dieticians, nutritionists or medical professionals. The materials on this blog are for informational (and fun) purposes only. We do not fact check, nor do we worry about sources. Please do your own fact checking. We encourage you to look things up and check with your doctor or health care professional before acting on anything seen on Fluffy Chix Cook. xoxo