Garlic Green Beans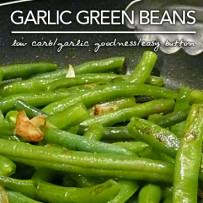 If you're like us, you are always looking for easy and healthy low carb keto weeknight side dishes—your entire family will love! Most veggies fall into the low carb easy category (with few exceptions), but some are just better than others. Garlic Green Beans are a low carb keto rock star side dish!
Many of the Fluffy Chix Cook veggie dishes fall into the Easy Button Category! It's very hard to argue—or go wrong—with extra virgin olive oil and softly "fried" garlic chips laced with al dente green beans. Now don't go off on me! I'll quit using those silly cooking terms! (Al dente is a word describing a "near done" state, especially referencing pastas or veggies. It still has a "bite" or "toothesomeness," aka a bit of body. It's not mushy tender. It can actually still sound a bit crisp.)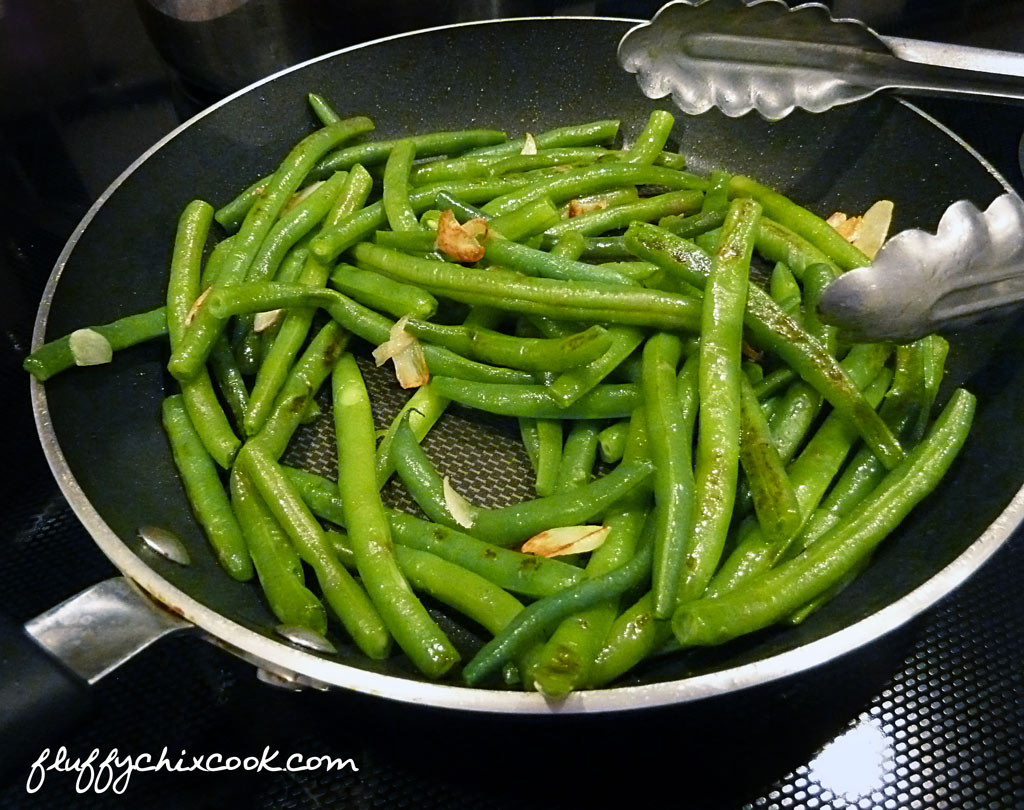 We prefer our veggies cooked to the al dente stage. Why should we only cook veggies to al dente? I "think" it helps preserve a few of the vitamins and minerals. And the texture and flavor are better at that stage. Al dente fairly screams, "Hey you! I'm fresh!" And as you know, fresh is best—at least from a texture perspective. (And that's only if your pocket book affords fresh!)
Green beans are a bit "spendy" in the carb department—they actually contain quite a bit of natural sugars, especially if counting total carbs and not net effective carbs. And I won't lie. It doesn't take much to make 3 ounces of raw measured green beans. It's definitely only about a ½ cup cooked. If you're happy with that, great! Just don't allow portion distortion to creep in, and view your serving size with a critical carb eye. Green beans happen to be packed with scads of nutrition: Vitamins C & K1, folate (a B Vitamin), potassium and manganese. And they also contain a boatload of precursors to Vitamin A as carotenoids (constituents of Vitamin A thought to be excellent cancer fighters and macro degeneration fighters: lutein, zeaxanthin, and carotene).
If you like Garlicky Green Beans, we're betting you will really dig our Easy Button, Garlic Spinach. Give it a whirl! It's super low carb and packed with flavor. You may never go back to your canned veggies again!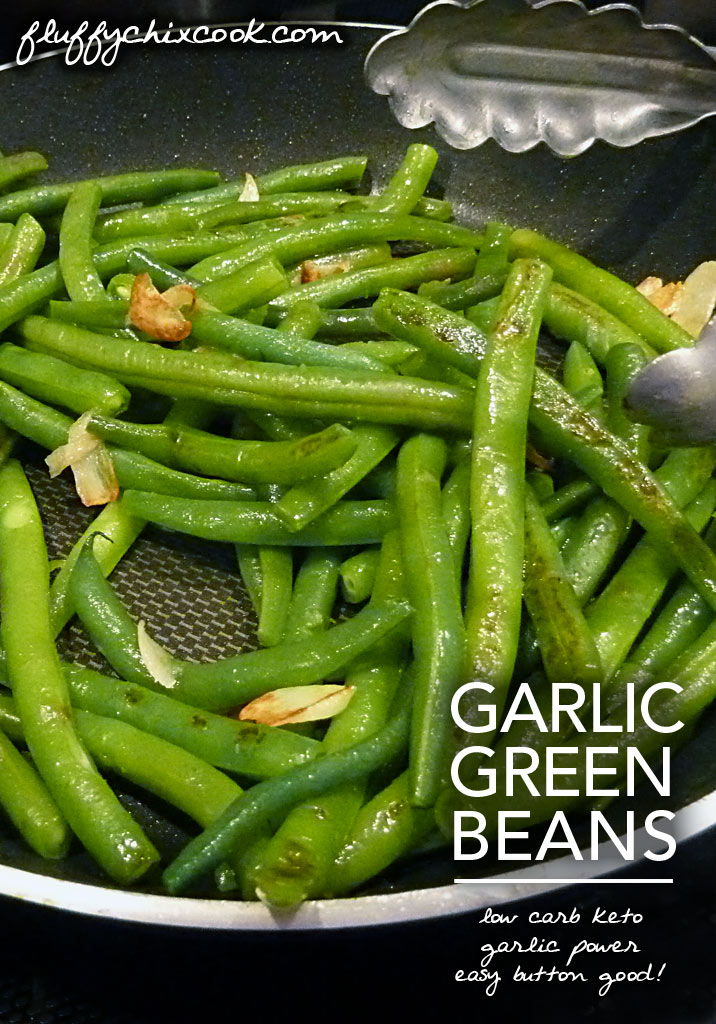 They are a great side dish in salads and soups, or simply as a side to any roast or pan roasted meat. So easy. Steam or blanch them up to 2-3 days ahead. Then cook them off at the last two minutes before eating. Bam, baby! Done! So even though there are a couple of steps to get the low carb green beans to the final stage, the prep can be done ahead. The finish is only a couple of minutes of work-and that is more than enough to qualify these Garlic Green Beans for Easy Town!
Garlic Green Beans should be a basic side dish everyone learns to make. Simply keeping blanched green beans in the fridge, makes weeknight meals simple--finish them any way you'd like!
Ingredients
Instructions
Wash and trim the ends off of green beans. Peel and thinly slice garlic cloves.
Blanch green beans in a pot of salted boiling water for 6-8 minutes until tender. Transfer beans into an ice water bath to stop the cooking. Drain and dry beans on a clean dish towel. Beans can be made ahead to this point, up to 2 days.
Heat 1 tablespoon of olive oil in a large nonstick skillet over high heat. Add slivered garlic and sauté for 30 seconds. Don't brown the garlic too much or it will turn bitter. Add green beans and quickly toss with the garlic to distribute garlic throughout.
Add spices and continue to quickly sauté beans and garlic. Remove from heat when beans have been heated through and lightly sautéed. Cook for 1-2 minutes at the most. Don't overcook or the garlic gets too browned and bitter. Enjoy.
Notes
The garlic and extra virgin olive oil portion of this dish is best when made fresh or quickly rewarmed as refrigerator leftovers the next day. Garlic Green Beans won't freeze well, so don't try this at home! They are great with any simple protein or as a base for complex sauces such as meat sauce of Bolognese.
Green beans are easy to blanch. Why not cook, 2-3 portions worth and store in the fridge, once completely cooled and dried? Put a few in salads, eat them with proteins...you get it. Easy!
Serving Ideas Dress with freshly grated Parmesan cheese and serve as a side to many different kinds of grilled meats. Serve with a salad and give it more bulk and a nutrient boost!
Nutritional Information
Per Serving: 147 Calories; 14g Fat (79.5% calories from fat); 2g Protein; 6g Carbohydrate; 3g Dietary Fiber; 0mg Cholesterol; 3g Effective Carbs
Copyright © 2010 Fluffy Chix Cook. All rights reserved.
http://fluffychixcook.com/garlic-green-beans/
Copyright © 2016 Fluffy Chix Cook. All rights reserved.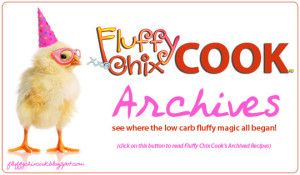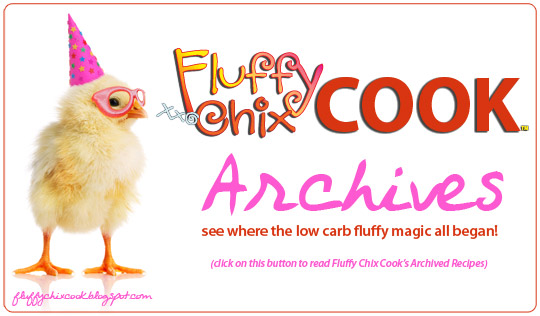 Copyright © 2010 Fluffy Chix Cook. All rights reserved.
We are not dieticians, nutritionists or medical professionals. The materials on this blog are for informational (and fun) purposes only. We do not fact check, nor do we worry about sources. Please do your own fact checking. We encourage you to look things up and check with your doctor or health care professional before acting on anything seen on Fluffy Chix Cook. xoxo