Happy Father's Day 2014 – Thanks Dad!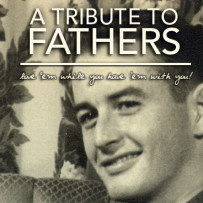 Fluffy Chix Cook wishes a Happy Father's Day to all the dads out there, near and far, here and departed. This post is a sentimental tribute to our Dad, who for many years was my personal rock and best friend. Through good times and bad, he persevered and taught us to never give up and never give in; a gift we carry with us and pass on to the next generation. Sadly, it's been almost 20 years since Dad's home-going and I can honestly say, we all still miss him, every day, and look forward to the life of the world to come and reunion with our dearly departed—with Dad at the lead.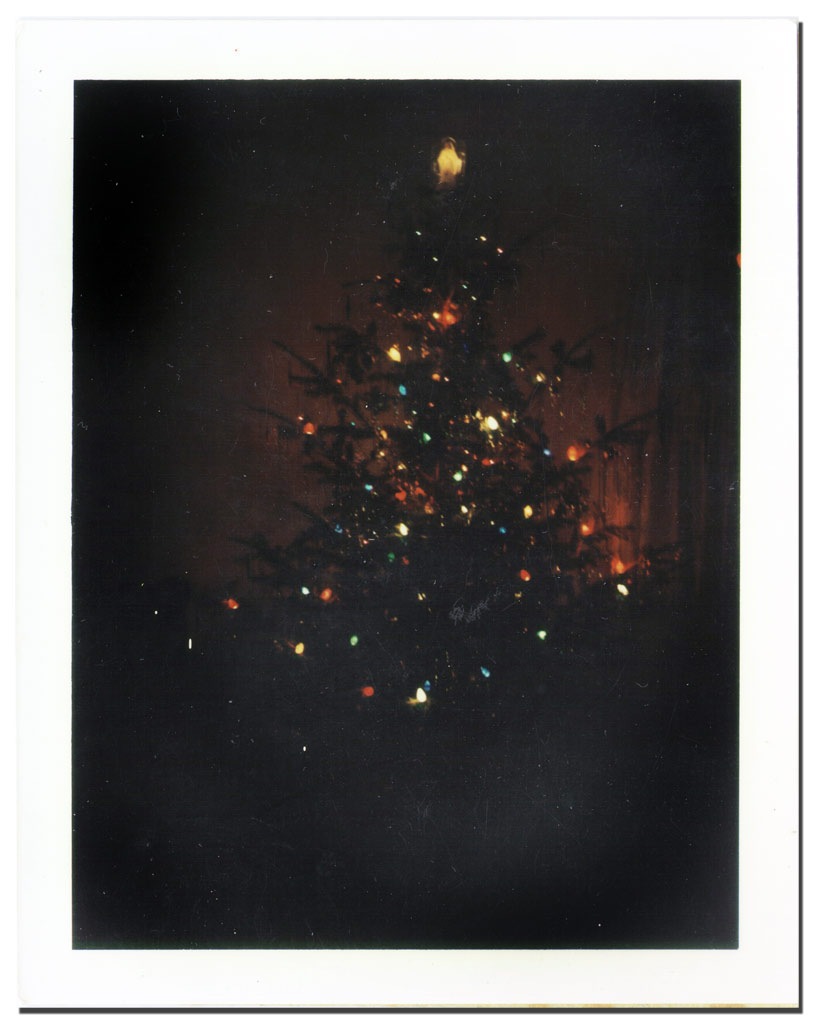 Dad taught us everything we needed to know about exterior and interior illumination—of the Christmas persuasion. He also taught us everything we needed to know about faith, and hope and love. I can't attest to which is greater amongst the three, because Hughie Gibbs taught us how important it was to be over-filled with each and to spend them lavishly on each other—although, they are often lessons of which I need a bit of reminding.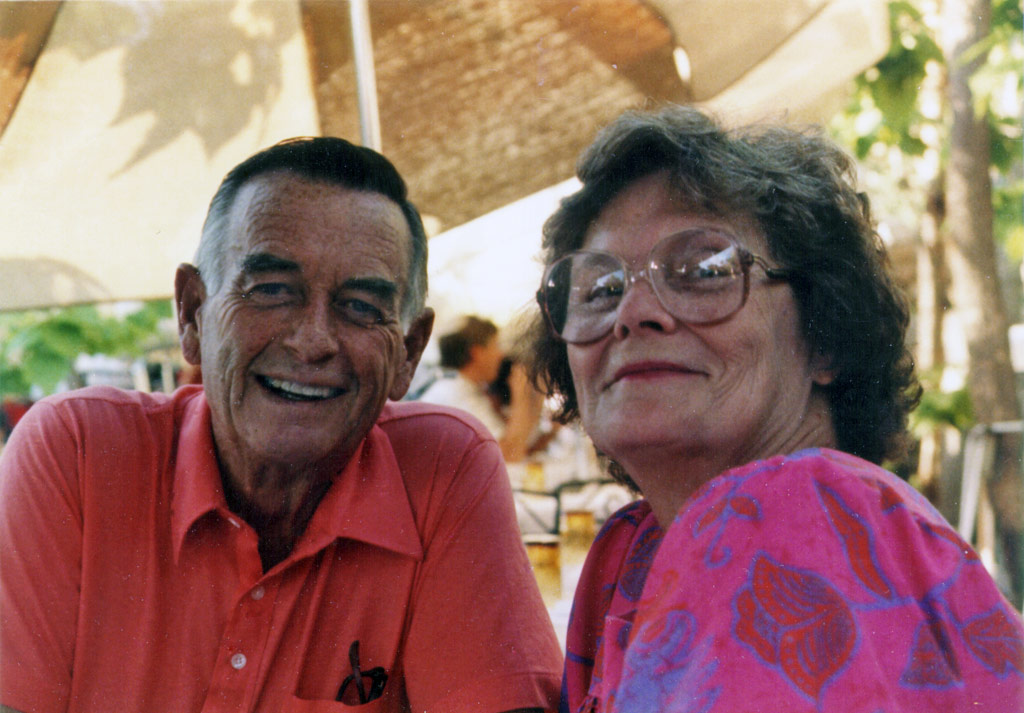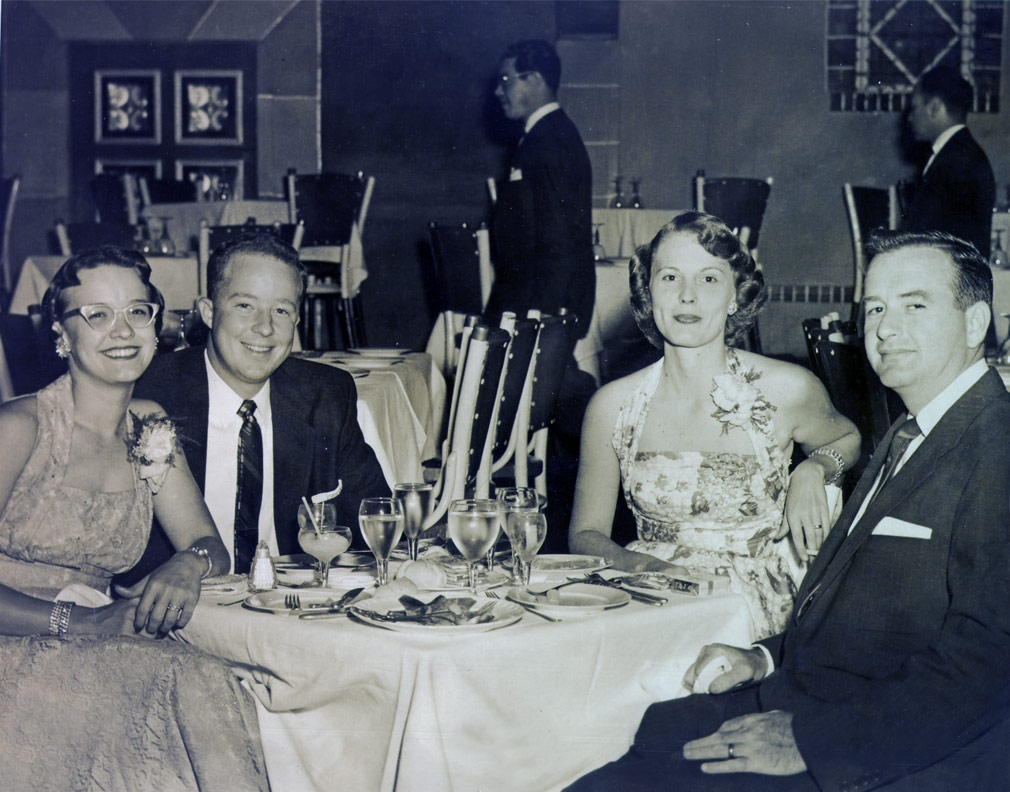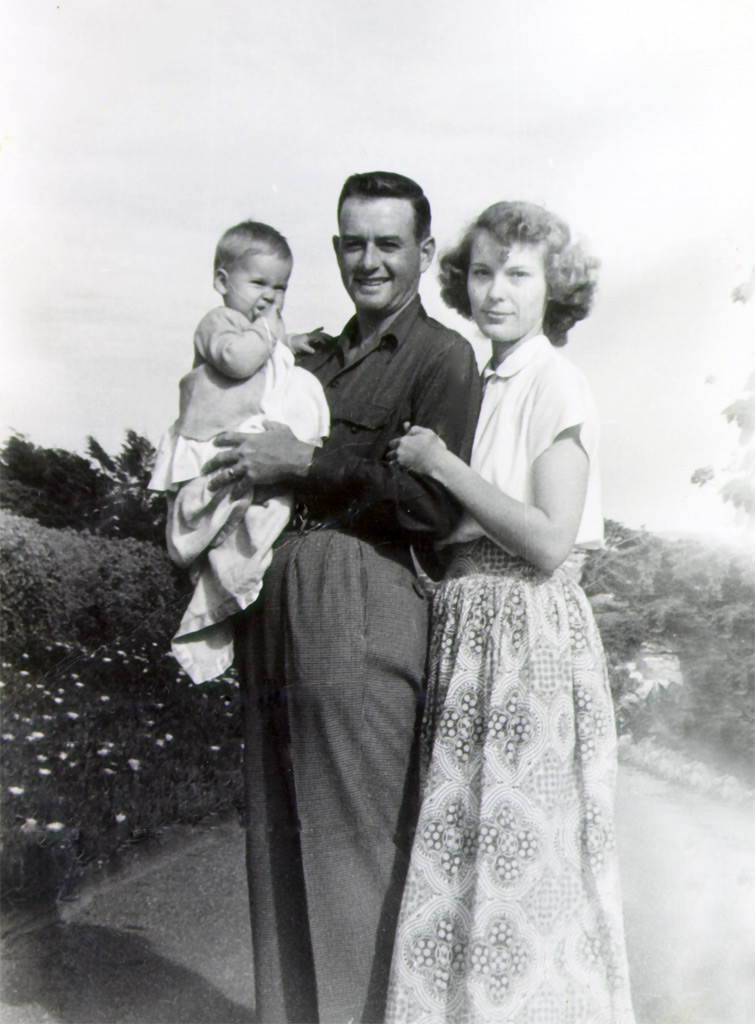 Dad was a Marine. At the age of 17 he went to war—a tender, coddled and spoiled only son from a sheltered,  Irish Catholic, Gulf Coast family. He'd lost his dad the previous year, then the world exploded along with the bombing of Pearl Harbor. He left behind a mama, sister a doting cousin and nieces. Mom and Dad didn't meet until after the war. As so many of his brothers-in-war, in THE GREATEST GENERATION, as Tom Brokaw named them so eloquently, he saw atrocities he'd never imagined and prayed constantly that his children would be spared those sights. He taught us to be tough and resilient—more so his sons—whom he needed to prepare for the cruelties and responsibilities of life, often brutal realities, than his precious daughters. He succeeded in creating strong men with a fight to succeed, coupled with a love and devotion to family, and daughters (the sisters), who carry on many of his family traditions.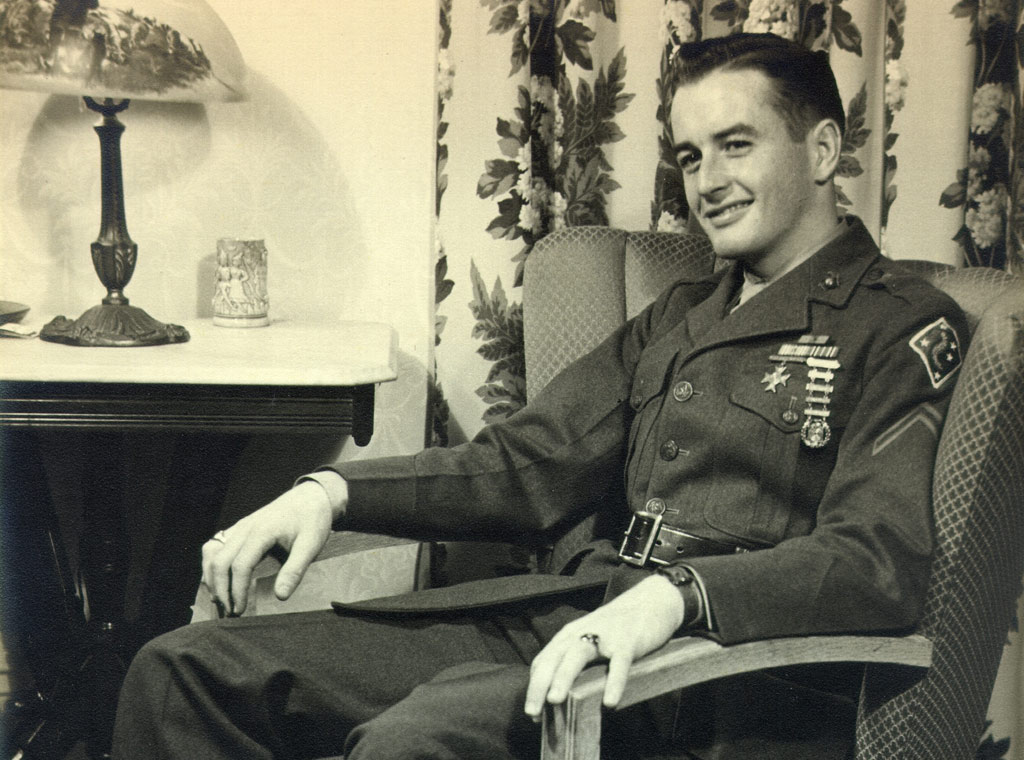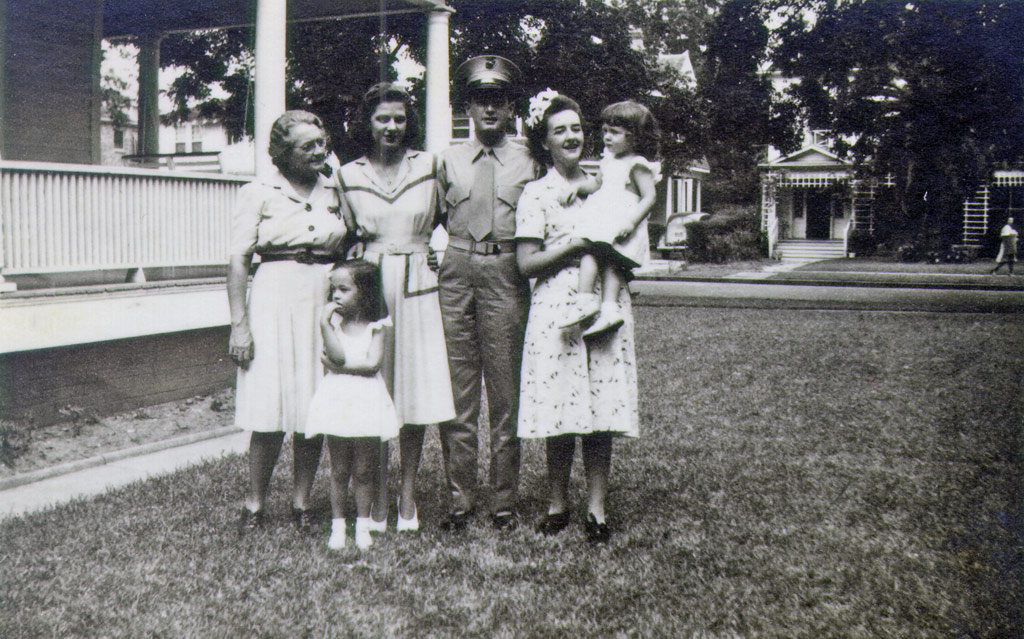 He wasn't perfect. We learned not to bait the tiger or pull its tail. He was stubborn, opinionated—some said bull-headed—and knew how to do most things better, because most of the time, he really did have a better system. Dad was talented and so smart. He had a heart of gold and generosity poured from that heart. And most importantly to all of the Fluffy Chix Cook fans out there, he gave each of us a passion for cooking great food for those you love. Ha!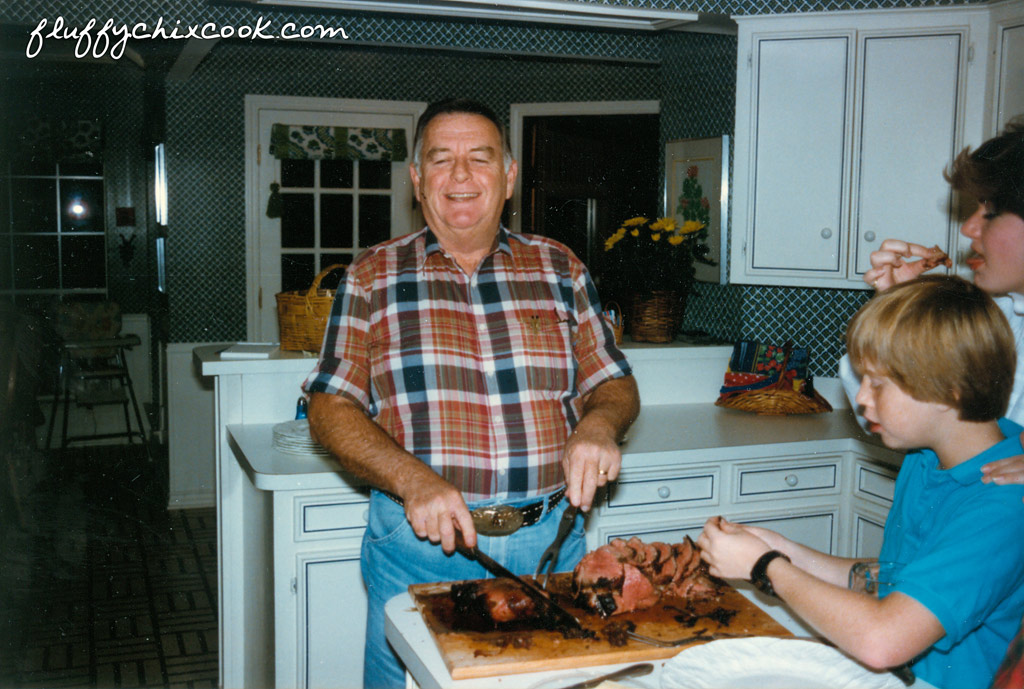 Thanks Dad for helping shape the fluffy chix I am today, and for giving me the passion to have faith and hope and love for each other and for a better future. Looking forward to seeing you again in the blink of God's eye!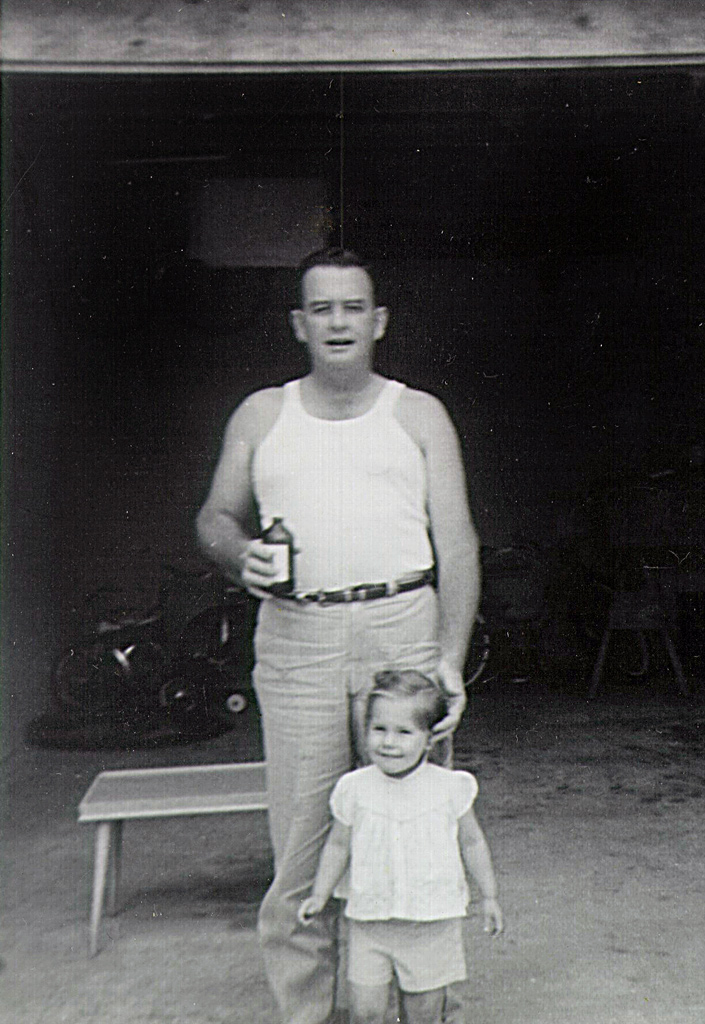 Happy Father's Day. Love your daddies. They'll go before us to prepare the way.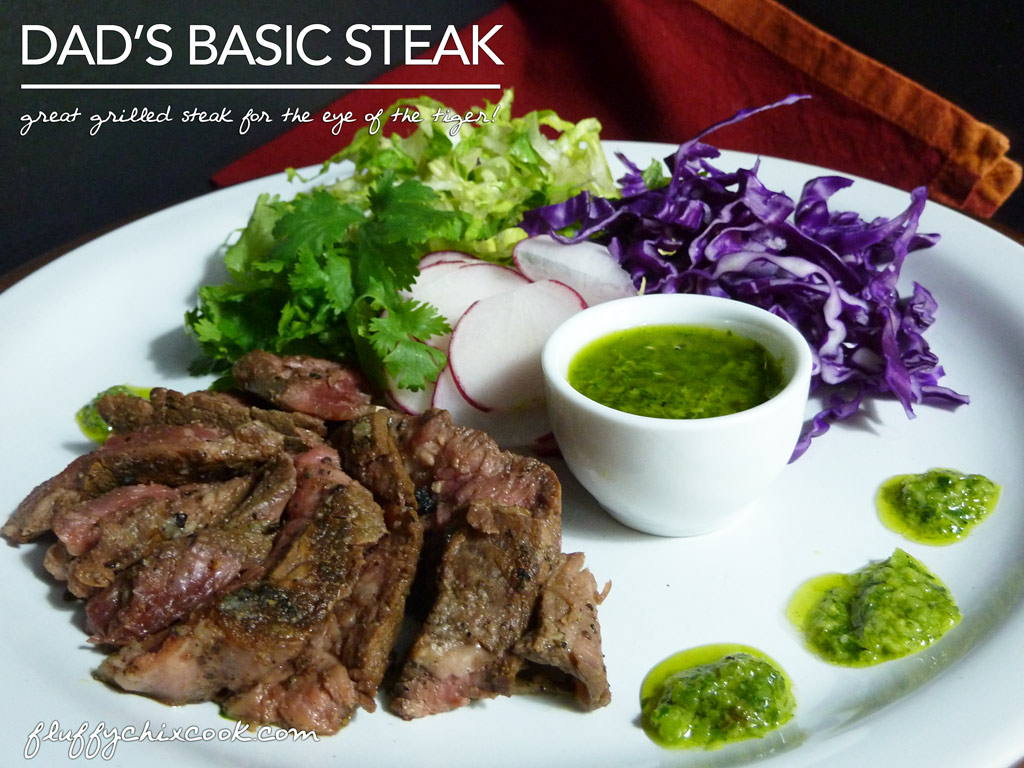 (In case you missed it, Fluffy Chix Cook posted Dad's Basic Steak aka Great Steak in preparation for the "really big day" tomorrow. It was Dad's recipe and it's still a winner today. Simple. Killer flavor and technique. Pure Dad.)
READ MORE FLUFFY CHIX COOK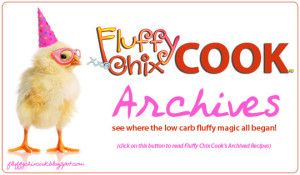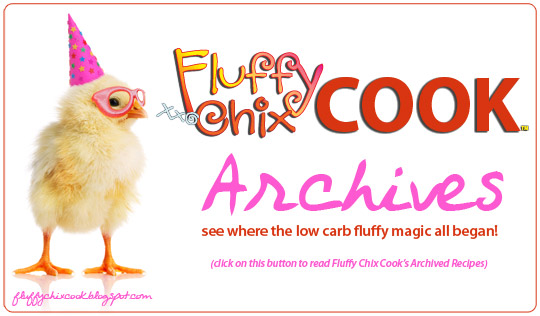 We are not dieticians, nutritionists or medical professionals. The materials on this blog are for informational (and fun) purposes only. We do not fact check, nor do we worry about sources. Please do your own fact checking. We encourage you to look things up and check with your doctor or health care professional before acting on anything seen on Fluffy Chix Cook. xoxo