Keto Beef Rags – Low Carb & Diabetic Friendly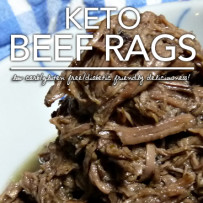 You only think you know pot roast, but Fluffy Chix Cook brings you a low carb keto dish of beefy love, you'll wonder where it's been all your life. Join Susie T. as she teaches you about strategic meal planning and how to make tender strips of chuck pot roast aka beef rags, with minimal effort, as good the first day and it is the last.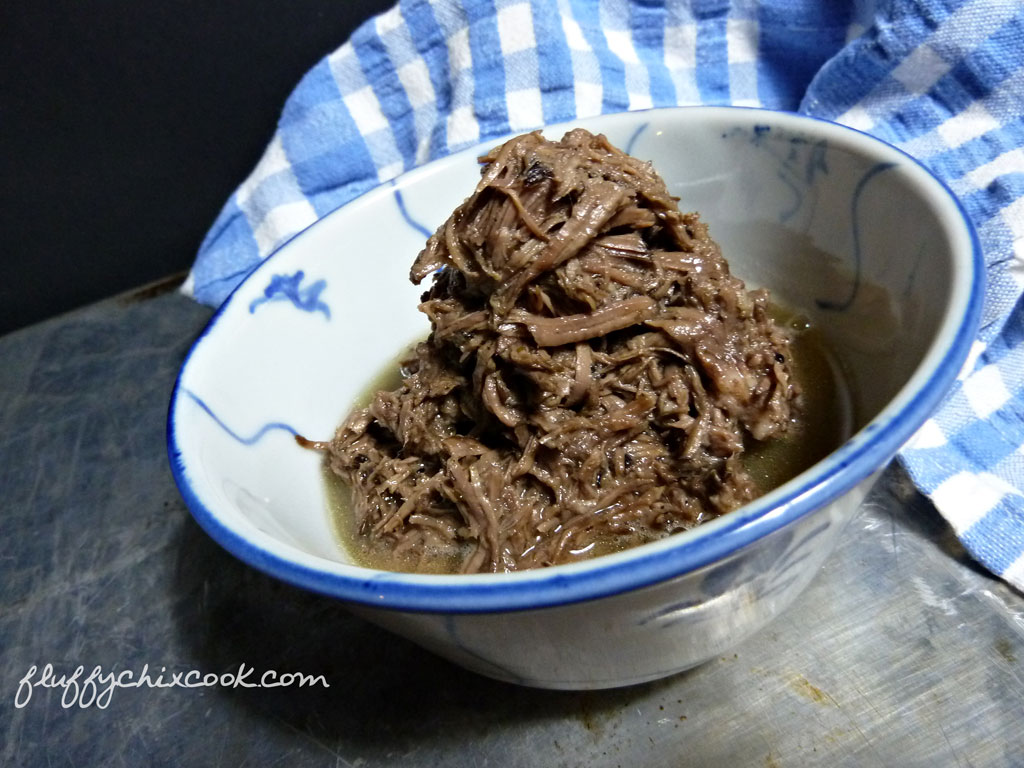 Many of you know me as a Fluffy Chix that cooks. But, did you know I'm also a kitchen ninja? (And yes, some prefer to call me a kitchen witch aka kitchen *itch…le sigh), but the fact of the matter is—as much as I adore cooking, writing and photographing low carb keto-liciously delicious offerings for you all, I actually plan and plan. Did I mention planning?
I call it: STRATEGERY (Thank you Dub)
Say it with me, "Stategery."
What the hayull does that mean? It means, not to burst any bubbles or anything, but I have a day job. And I'm pooped from it—just like you. And sometimes, the last thing I want to do once I'm done workin' for the man is to come home (from my 30 second commute) and prepare an elaborate supper.
During the week, my motto happens to be, "Getterdone!" (Thank you Larry)
I want Easy Button recipes. But honestly, Easy Button recipes don't just "happen." They take a little kitchen witchery. And strategery. And a little love and time on the front end, to ensure success on the back end.
Keto Beef Rags is one of my "Double Top Secret Probation" recipes. (Thank you Dean Wormer)
Until now, few have known of its existence—they only know the resulting dish drama that unveils on their plate. Each plate looks like it took a bazillion hours to make, when in reality, it only took 10-15 minutes tops from soup-to-nuts. Strategery. It's double top secret. Because why? Cuz I want EVERYONE to "think" I'm super woman capable of working and whipping up gorgeous scratch meals every day. I'm a woman! W-O-MAN!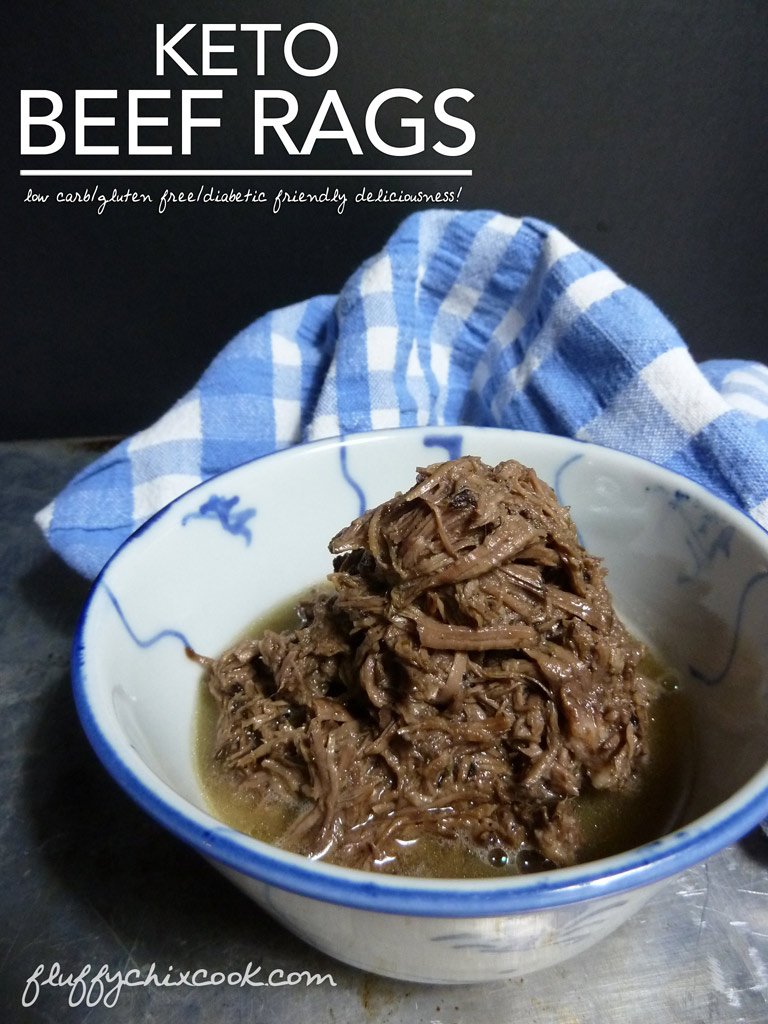 The recipe is so simple, I'd suggest throwing it together and cooking on a Sunday (while watching NASCAR, Tami), as I do here at the Fluffy Chix Cook nest. It takes about 5 minutes of prep, 20-25 minutes to brown, because I let it get nice and golden on all sides for maximum flavor (about 3-4 minutes per side), and 3-5 hours to cook at 275 °—depending on how hot your oven "really" cooks and depending on the toughness of that particular roast. Begin testing for fork tenderness at 3 hours. (I doubt it will be ready by then.)
Serve it for dinner that evening—to rave revues and moans of undying gratitude. Let that bad boy cool completely—then prepare for the real magic to begin!
Portion it up. Look, use a scale ok? It's not a dirty word. You don't HAVE to have one. You can eyeball it if you want. But don't you WANT to really know if you've given yourself a big enough portion? Scales aren't expensive. I've found them at garage sales and thrift stores for $1 and I've paid over $30 for good digital ones. Here is the one I currently use and love, because it has many different units to choose (grams, ounces, pounds, etc) and it goes out to 3 decimals. It's a little more expensive than most of you need, but I loved the options on it.
So weigh your portions, then it's easy. Just B/T those bags (make sure to squeeze out all the air! Air is the enemy! I like to freeze them flat on a sheet pan—putting 4 bags in the freezer and keeping 1 or 2 bags in the fridge for the REAL magic, later in the week.
Stay tuned…the REAL magic is coming soon with this recipe.
And now. Voila! I'm done. My arsenal is partially loaded for the week. I know immediately that I have another night or two of meal bases ready and waiting to be blended and concocted—morphed into a brand new recipe right before your very eyes.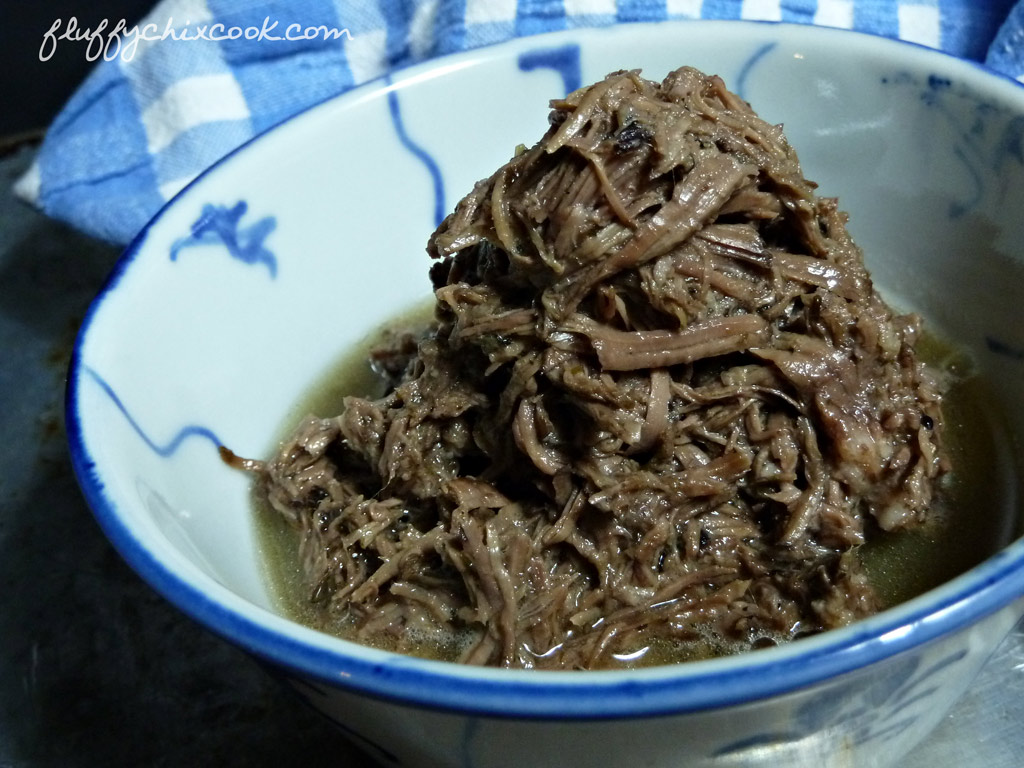 So after work, when I'm humping my load to the kitchen to cook, I'll no longer dread living the low carb keto life. I will no longer dream longingly of my pimply-face pizza boys flowing unkempt locks. I will no longer get jealous of the carb monkeys who only have to open a bag of pasta, cook it, throw olive oil and garlic, s/p on it and eat the entire bag of it. I shalt not covet thy neighbor's carbs.
Why?
Say it with me, "Strategery."
My ducks are in a row. I have something else. Something better. Just around the 'frigerator door—or in DS9 (Deep Space 9, the chest freezer). No pizza delivery necessary. Not on my turf.
(Oh btw? While we were talking here and cooking the roast, I double-dipped on the oven. As long as you're heating the kitchen, throw those chicken quarters or breasts into aluminum foil, sprinkle with granulated garlic, tamari (gluten free fermented soy sauce) or coconut aminos, a tablespoon or two of dried minced onion, granulated beef bouillon or Better Than Bouillon paste and fresh ground black pepper—maybe a little parsley. Seal up the package and bake in an oven pan to prevent leaking. Then come back in an hour and a half—check for doneness at 1 hour and 15 minutes (use an instant read thermometer and open one end of the bag. Test the temp. Done! Now you have 2 strategic meat bases for countless Easy Button recipes during the coming week!)
Strategery.
Keto Beef Rags – Low Carb & Diabetic Friendly
Keto Beef Rags is a KISS recipe that feeds many. Keep it Simple Sweetie recipes form the backbone of a strategic low carb lifestyle. Freezes and reheats like a champ!
Ingredients
Instructions
Season meat with granulated garlic, onion powder, kosher or coarse sea salt and freshly ground black pepper. Heat a heavy Dutch oven with 1/2 of the extra virgin olive oil, over medium high heat. Sear meat until brown on all sides—about 3-4 minutes per side. Halfway through searing the meat, add remaining olive oil. When meat is browned, add Slather the top with Dijon mustard and sprinkle with Worcestershire Sauce. Add dry red wine (box wine works just fine).Cover and place in a preheated 275 oven for 4-5 hours.
Check roast for tenderness around 3 hours. Stick a two-prong meat fork into the thickest portion of the roast and twist. If it twists easily with little resistance and begins to separate easily, the meat is done. I call that fork tender. If it resists, it needs to cook longer. Replace lid and continue cooking another hour or longer until fork tender.
Remove roast from oven. Use 2 kitchen forks and pull the pot roast into rags. It is easier to do this when the meat is fresh from the oven. Mix all the lovely fat into meat, discarding any gristle, bone, or stringy fat. You only want to mix in the gelatinous fat because it will become nearly invisible when mixed with the beef. Make sure the fat that you mix in is broken into very small pieces. No one wants to bite into a huge hunk of fat, when they expect a mouthful of meat.
When meat is in rags, stir it into the pan juices to mix it very well. The rags will actually absorb about 3/4 of the pan juices and will taste amazing. Enjoy!
Cool completely, portion, freeze 3/4 of the Keto Beef Rags and store the rest for Lucky Leftovers during the week.
Notes
You might mistakenly believe that this recipe is the destination or end of the road. You would be wrong. Keto Beef Rags is only the beginning of meal after meal of delicious Tom-foolery. We aren't makin' this stuff up! The Lucky Leftovers morph into Cajun debris (beef and gravy for low carb sandwiches), machaca, a Mexican dish that can be used in many recipes, Italian beef, Philly cheesesteaks, stuffed peppers and zucchini, Bolognese, goulash...so many low carb variations. That's why this is a pared down, bare bones minimal recipe—that tastes nothing like bare bones.
Don't skip the browning step, otherwise you just have soup. The browning adds to the depth of flavor and drives the bus to Flavor Town. (Thanks Guy—good one!)
Don't skip the wine. It is truly what changes Keto Beef Rags into something special. Enjoy the first serving as written, Scoop into a bowl with some of the juice and enjoy with a spoon—you won't need a fork or knife. It's filling and comforting and downright more-ish! (Thanks Jamie Oliver.)
If you don't have Country Dijon Mustard (aka coarse grain mustard), use any mustard you have—regular Dijon, hot mustard, powdered mustard mixed with a teaspoon or 2 of water, yellow mustard, whatever you have will work and will taste great.
Cooking Note: 3lbs raw cooks to about 34 ounces of meat or about 4 ounces per serving in rough figures. (about 3/4-1 cup of meat and pan juices, cooked).
Serving Ideas Serve in a bowl with a spoon and a smiling face. Throw in your favorite side dish and go to town. It's the bomb on Roasted Mashed Fauxtatoes and with zoodles (zucchini noodles).
Nutritional Information
Per 6 Servings: 386 Calories; 14g Fat (37.4% calories from fat); 52g Protein; 3g Carbohydrate; trace Dietary Fiber; 80mg Cholesterol; 3g Effective Carbs
Per 8 Servings (about 1/2 cup): 289 Calories; 11g Fat (37.4% calories from fat); 39g Protein; 2g Carbohydrate; trace Dietary Fiber; 60mg Cholesterol; 2g Effective Carbs
Copyright © 2014 Fluffy Chix Cook. All rights reserved.
http://fluffychixcook.com/keto-beef-rags-low-carb-diabetic-friendly/
Copyright © 2016 Fluffy Chix Cook. All rights reserved.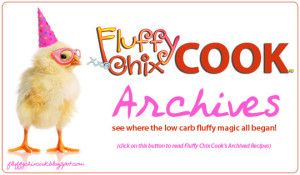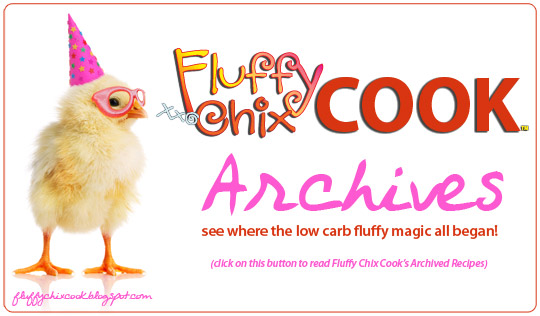 Copyright © 2014 Fluffy Chix Cook. All rights reserved.
We are not dieticians, nutritionists or medical professionals. The materials on this blog are for informational (and fun) purposes only. We do not fact check, nor do we worry about sources. Please do your own fact checking. We encourage you to look things up and check with your doctor or health care professional before acting on anything seen on Fluffy Chix Cook. xoxo