Keto Buns – Gluten Free | Low Carb|Page 4 & Induction Friendly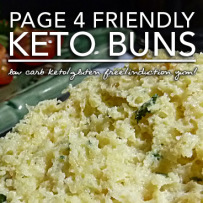 Fluffy Chix Cook believes you can never have too many low carb keto bun and biscuit recipes waiting in the wings to make ketogenic living easy and enjoyable. If you're looking for a great low carb keto bun alternative, made from real food ingredients without a bunch of crazy specialty ingredients, then these are for you. Keto Buns are Induction, Page 4, and diabetic friendly. They won't send your blood sugars for a ride, but will give your taste buds a thrill.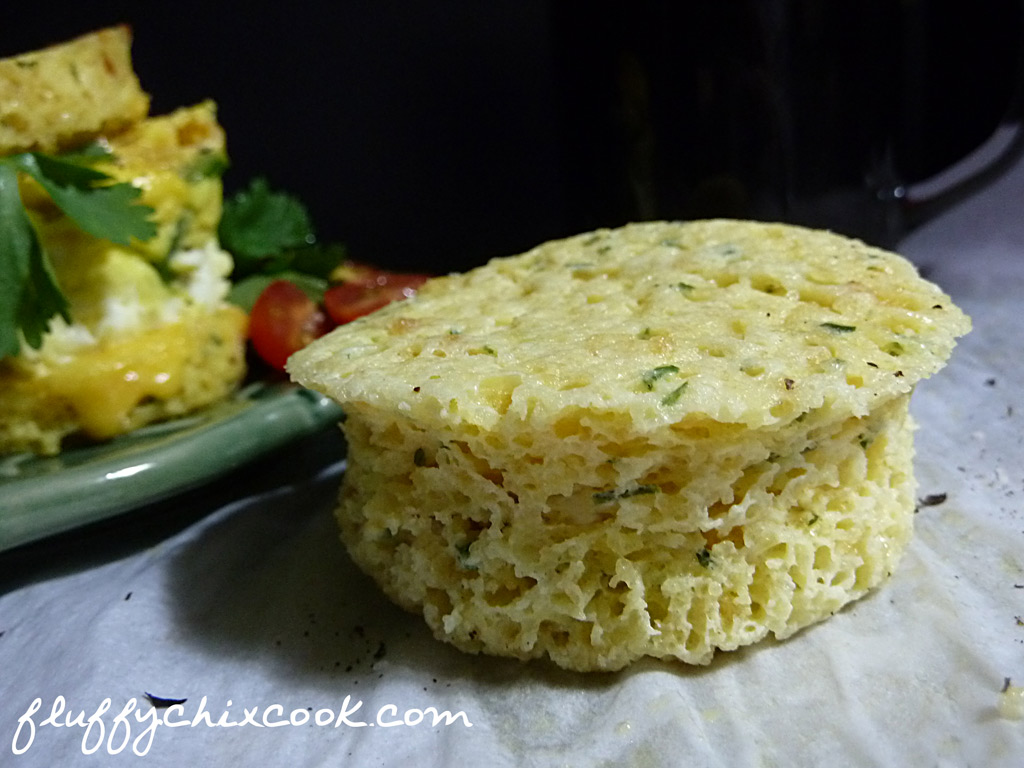 "Jasus, Mary and Joseph, Fluffy! Another low carb keto biscuit recipe??? And why would we be needin' a fourth way to make biscuits, buns and breads? Don't you feel this is excessive and placing undue emphasis in an area where abstinence would be a better road to travel? Does the Father know of this new recipe?"

Geeze Dad! Drop the Irish accent, would ya? You're as Texan as the day you created me. And btw, quit conversing with me from the great beyond, please? You scare me barking these things out of nowhere! You're supposed to have plenty of other things to do now, anyway! And I promise to tell the parish priest about the new bun in confession!
Sigh. The things we do with overactive imaginations! But the reality is you might be asking this same question of the Fluffys! Why another bun? We already have eleventy billion low carb keto buns that taste great and allow you to interact as your traditionally interacted with foods, BK (before keto). But, we maintain you can NEVER have too many low carb keto biscuit or bun recipes. Just like in our former high carb life, there were hundreds of recipes for bready bounty, each one having subtle differences, filling different needs, so it is in our low carb keto lifestyle. Each recipe addresses a slightly different group of ketoneers and low carbers, and each group has a slightly different set of needs and requirements!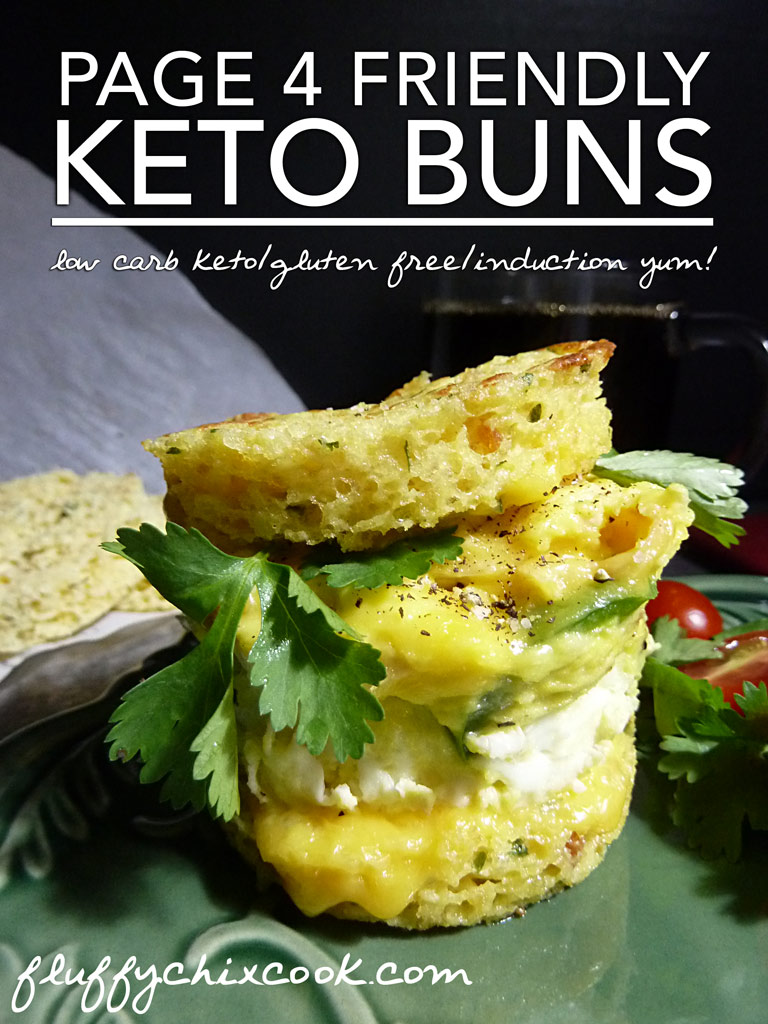 Today, we're thrilled to give you Keto Buns (of steel…it had to be said), just perfect for those following the Page 4 Diet Protocol. The Fluffys love Page 4 and love Keto Buns because they're super quick to make (5 minutes or less), only use Page 4 legal ingredients, and are made from ingredients easily found in your grocery store! They are crazy low carb at 1g total carbs per bun. And best yet the taste and texture rock!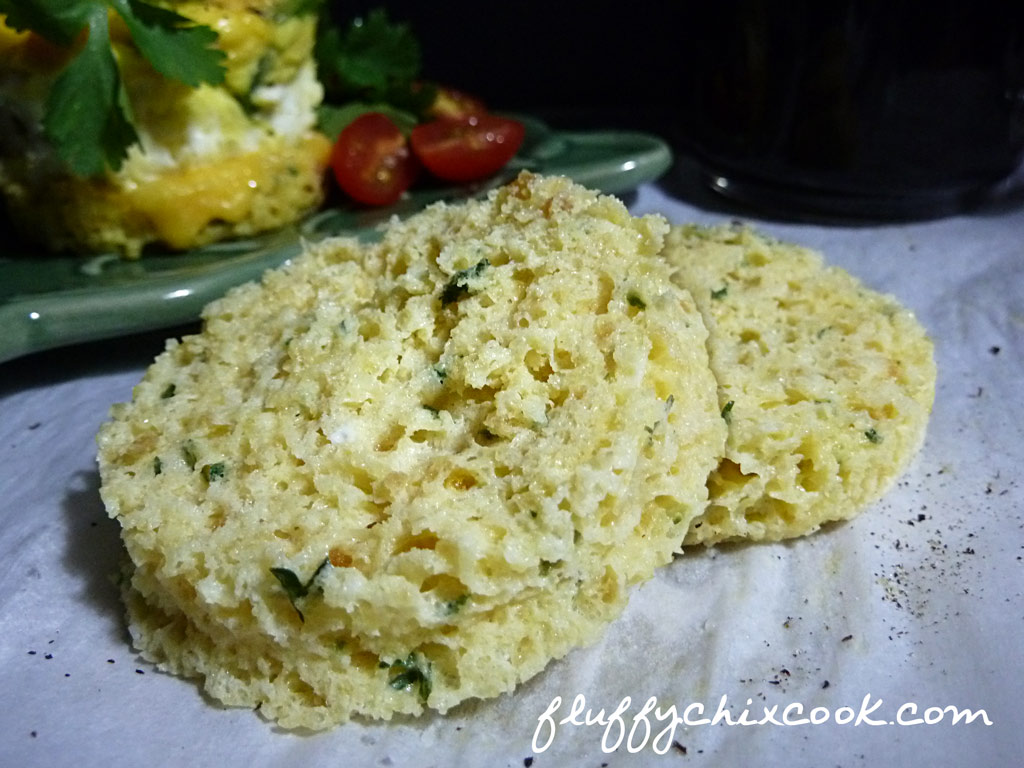 Keto Buns remind us a lot of the sourdough texture found in Scholtsky's Sourdough Buns. For you non-Texans, Schlotsky's was a mom n' pop sandwich shop that made it big and franchised. They featured homemade buns so gorgeous, you dreamed about them. No joke! And Keto Buns mimic Scholtsky's fairly closely. They have a moist, open crumb that's tender, but has enough body to really hold fillings. Even anaconda-sized fillings like the Albuquerque Turkey BIB shown below. With Keto Buns you get all of the pleasure of Schlotsky's buns without any of the consequences of high carb hanky-panky, and you won't be cheating on Page 4, either!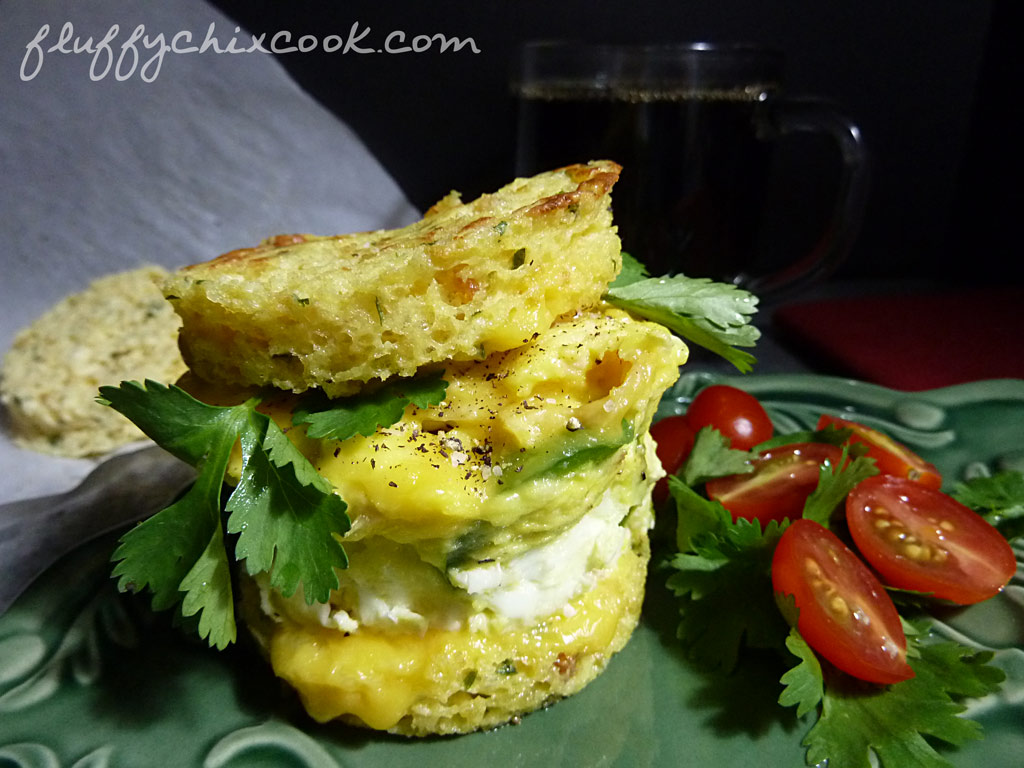 Fluffy Chix vote Keto Buns "superior" SDS (sandwich delivery systems). Why not interact with your food, naturally? Pick up that BIB (breakfast in a biscuit). Hold that sandwich with two hands and ditch the fork and knife. Because, we don't know about you, but one of the biggest hurdles of embracing the keto lifestyle as a lifestyle rather than a diet is adjusting "manual" food behaviors, a lifetime in the making. We believe, if you don't have to adjust the "how" you eat something, then the "what" becomes simply a matter of re-education and revision rather than abstinence, avoidance, deprivation or having to give up your historical experiences of food interaction and eat everything with a fork and knife until death us do part. Changing habits are heeee-uuuuuggge!
Keto Buns are filling! Because they're filling, they're also self-limiting and don't cause cravings, blood sugar spikes, or crazy insulin spikes. Because of the bulk, they revise and address food quantities, helping you attain proper portion sizes. Which let's face it should, theoretically, lead to weight loss. And they keep you full for hours. They're a hit here, and we're keeping them in our low carb rotation. We hope you will too!
Learn More about Dr. Westman and Page 4
Eric C. Westman, MD, MHS
, is an internal medicine physician with a thriving practice and is the Founder/Director of the Duke Lifestyle Medicine Clinic. He's also Associate Professor of Medicine at Duke University Medical School, a noted researcher in the treatment of metabolic diseases through ketogenic diets, chairs many professional boards, is a busy public speaker and ambassador for ketogenic lifestyles and is a New York Times Best Selling Author many times over. His most noted books include:
NEW ATKINS FOR A NEW YOU
,
CHOLESTEROL CLARITY
,
KETO CLARITY
, and
A LOW CARB KETOGENIC DIET MANUAL: NO SUGAR, NO STARCH DIET
(also known simply as Page 4).
If that isn't enough for you, Dr. Westman recently announced his newest project: HEAL Clinics—Diabetes & Medical Weight Loss, where he is co-founder and medical director. HEAL is an acronym for Healthier Eating And Living. HEAL represents a groundbreaking resource to the low carb ketogenic community, because it embodies a paradigm shift in the treatment of metabolic disease; away from the standard low fat high carb diet to a low carb high fat diet. The clinic actively treats diabetes and obesity with Dr. Westman's Page 4 Protocol, seeking drug free remissions.
For more information on HEAL, visit the HEAL website or send an email. Dr. Westman is now seeing patients on Mondays at the HEAL Clinic. And the best part? At the time of writing, there's no waiting list!
Dr. Westman's Page 4 plan is a targeted ketogenic approach for managing diabetes, obesity and metabolic diseases without drugs. Instead of actively managing symptoms through the use of pharmaceuticals, the plan is focused on eliminating or dramatically reducing dosages through improved health resulting from lifestyle change. Following PAGE 4 means you eat from a specific set of foods and abstain from other foods including: high glycemic grains, vegetables, fruits, and nuts, and adhere to a specific carbohydrate limit (less than or equal to 20g total carbohydrates per day as specified by individual needs).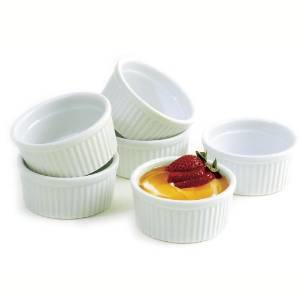 We talked about the Fluffy's favorite ramekins in an earlier biscuit thread. We love them for their versatility, durability and "cleanability." You know how wild we are for super easy clean-ups! Be sure to go take a look at them.
Please try Keto Buns then rush back to tell us what you filled them with and how they tasted. Look for our next post: Albuquerque Turkey BIBs coming soon!
Keto Buns – Gluten Free | Low Carb|Page 4 & Induction Friendly
You won't believe the explosive rise and tenderness of these porktacular little Keto Buns (aka biscuits, bread, OMMs=One Minute Muffins), perfect for Page 4 and Induction or Phase I of a low carb keto diet plan. So delish, if loving them is wrong, we don't want to be right. Oh and did we forget to mention, they do not taste porky?
Ingredients
Instructions
Spray 2 ramekins (3-4 oz) with olive oil or coconut oil cooking spray.
Mix everything together with a spatula until smooth. Divide between the 2 prepared ramekins.
Microwave on high for 55 seconds or until done. Remove from ramekins and cool, bottom sides up. If desired, toast to dry out bottoms. Split and toast and enjoy with butter or use as a base for your favorite sandwich.
Notes
Although these buns can be baked, they get their explosive rise from microwave cooking. You can always toast them afterward to crisp the outsides of the bun. The texture is very much like Schlotsky's Buns with a moist, open crumb, and tender crust. But the best thing about these buns is you can make them without any weird or tricky ingredients! Keto Buns are perfectly Induction, or Phase I okey-dokey, and Page 4 friendly. They're gluten, grain and sugar free and won't send your blood glucose or insulin on a run for the border.
Serving Ideas Serve toasted with butter or filled with your favorite fillings. Ideal any meal of the day!
Nutritional Information
Per Serving 115 Calories; 8g Fat (63.3% calories from fat); 9g Protein; 1g Carbohydrate; trace Dietary Fiber; 1g Effective Carbs
Copyright © 2014 Fluffy Chix Cook. All rights reserved.
http://fluffychixcook.com/keto-buns-gluten-free-low-carbpage-4-induction-friendly/
Copyright © 2016 Fluffy Chix Cook. All rights reserved.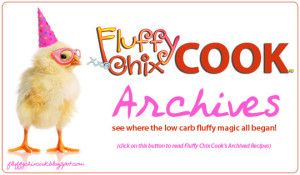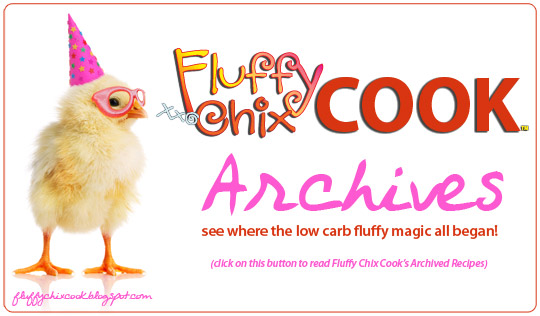 Copyright © 2010 Fluffy Chix Cook. All rights reserved.
We are not dieticians, nutritionists or medical professionals. The materials on this blog are for informational (and fun) purposes only. We do not fact check, nor do we worry about sources. Please do your own fact checking. We encourage you to look things up and check with your doctor or health care professional before acting on anything seen on Fluffy Chix Cook. xoxo