Low Carb Corned Beef Hash (Tex Mex Irish Dirty Fusion)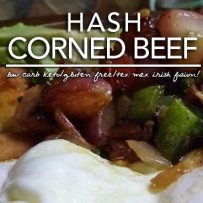 Join Fluffy Chix Cook to find out what all the fuss is about with the Low Carb Corned Beef Hash! Learn how to take the corned beef hash intensity up about 20 notches into the stratosphere. Join the Tex Mex Irish Revolution and celebrate St. Patrick's Day clear on into Cinco de Mayo!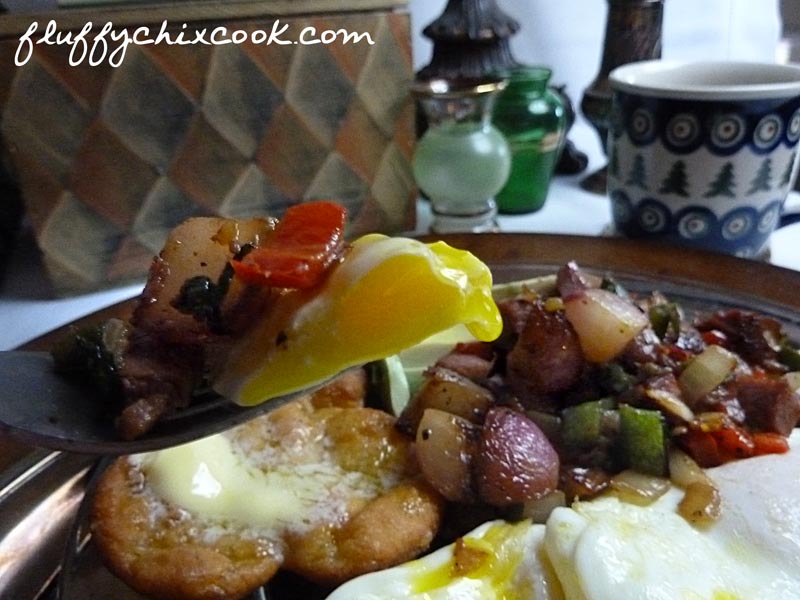 Let's just face it. Instead of Fluffy Chix, we should probably rename our food blog Seamus Gonzalez's Low Carb Recipe Brothel. Why? Cuz we have tastes in low places and aren't afraid to blog about it. So there. We said it. It needed sayin.' If you're looking for slightly slutty, more than naughty, ridiculously, outrageously, brazen food that makes your taste buds sit up and say, "Oh my gawd, this is fanfrickintabulous–where have you been all my life gorgeous!?" then you've clearly come to the right place.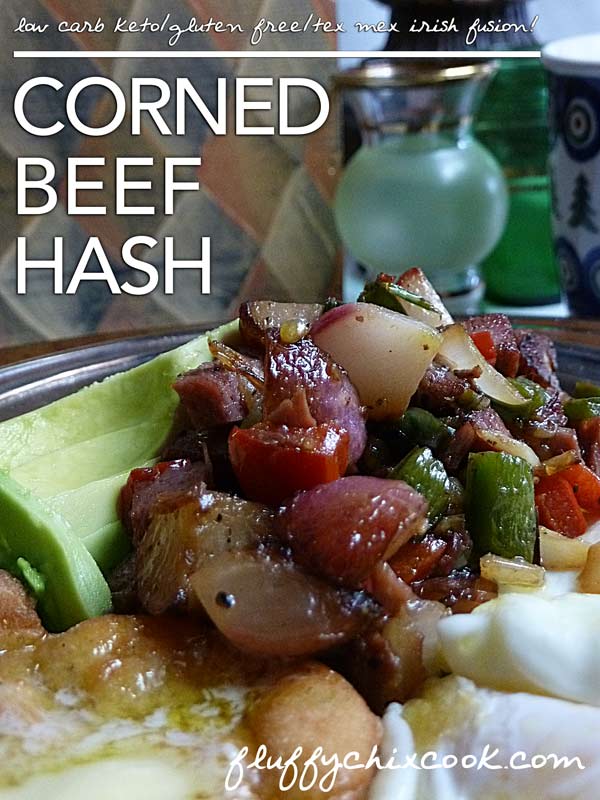 Our tag line should be: Home of Tex Mex Irish Comfort Food Fusion of the Low Carb Slutty Persuasion, because the Fluffys are not afraid to tart a recipe up and trick it out with war paint and cherry red lipstick. We are finally ready to admit there is practically nothing safe from our hanky panky, especially our chilehead predilection, and we'll reserve the right to add said chiles to anything that stands still long enough. (Don't ask us about what happened when we serrano'd the neighbor's cat!) And if it's possible, we will take every time-honored classic and drag it into the dregs of down, dirty, and delicious. Every damn time. And crow about it.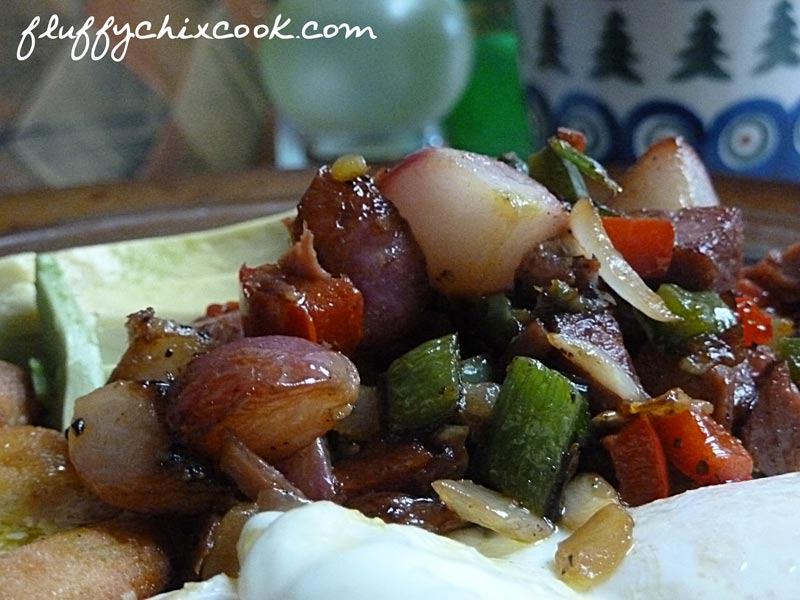 That's what happened with the yearly Fluffy Low Carb Corned Beef Hash. We drug it through the mud like a fallen angel, taking classic corned beef hash and putting lipstick and torn fishnets on it vis-à-vis tons of extra garlic, fresh jalapeno chiles–hotter than any we've enjoyed in a long time, a good hit of onion, Worcestershire, and cilantro. Then we invited Mr. Lucky Leftover (Best Corned Beef from FEAST St. Patrick's Day) to join in the dirty, dirty, fun! Hold me. We need a moment to ourselves.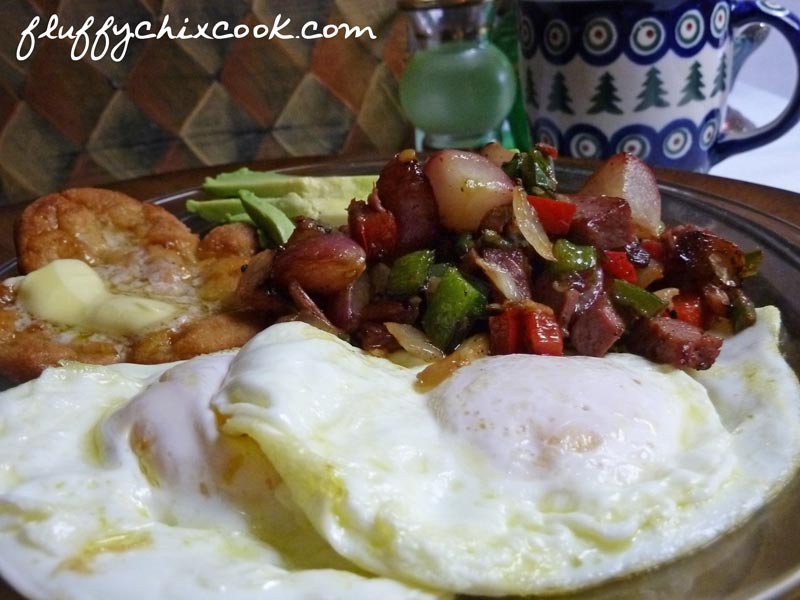 Let's just pretend we're capable of cutting the hyperbole for a minute? Mkay? If you do not get your sweet a*s over to a corned beef and make it, then make the Fluffys' freakin' awesome Low Carb Corned Beef Hash the next day, and top it with 2 over medium fried eggs, using a Shamrock Knot to sop up and clean the plate????? Then frankly you should be committed. You won't be able to live with yourself.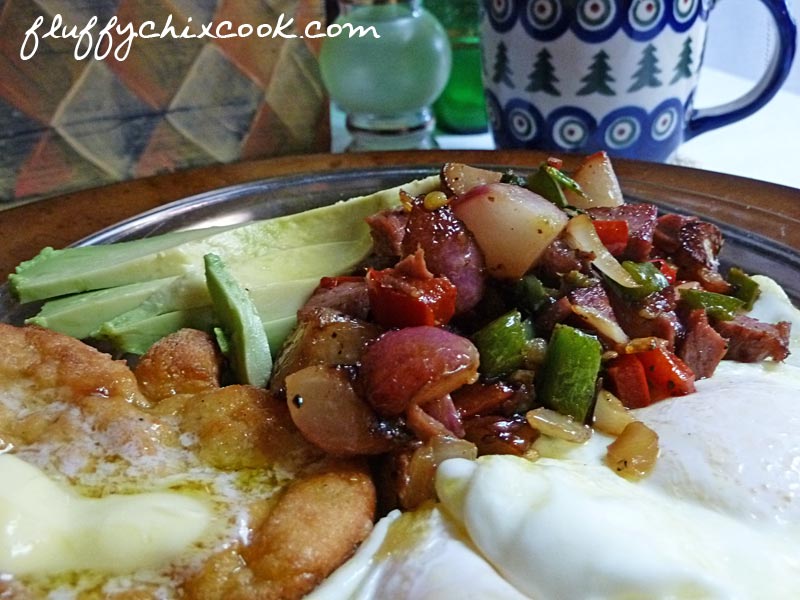 It's that good. Slap yo'r Mama good.
The End.
(We don't even care if you're too overcome after eating it to get back here with a full report. But we'd pay extra for the naughty piccys of it on your plate with a fork full of dripping egg yolk! 😀 )
Low Carb Corned Beef Hash (Tex Mex Irish Dirty Fusion)
The Fluffys put our Tex Mex spin on classic Low Carb Corned Beef Hash! We think you will agree, it's the shiznits and you'll want it again and again! This reheats well, but doesn't love the freezer.
Ingredients
2 tablespoons bacon grease
12 radishes, halved then quartered
1/2 cup onion, chopped
1/4 cup red bell pepper, seeded and chopped
1 jalapeno chile pepper, chopped with seeds
2 cloves garlic, peeled and sliced thinly
1/8 cup fresh cilantro leaves
1/2 teaspoon Worcestershire Sauce
1/4 teaspoon paprika
2 tablespoons unsalted butter
4 ounces corned beef, custom, diced
Instructions
In a nonstick skillet over medium high heat, sauté radish with olive oil and kosher salt until browned and tender (about 15 minutes). You can also par-cook the radish in the microwave for 2 minutes prior to browning.
When radishes are almost tender (al dente, meaning to the tooth or almost done), add the next eight ingredients through freshly ground black pepper, sauté about 2 minutes. Add unsalted butter and corned beef. Cook until corned beef is heated through and veggies are done to your preference. Taste and adjust seasoning for salt and pepper. Serve piping hot.
Notes
Hash is an all-time TNT recipe we've enjoyed for years, both pre LC and in our LC life and radishes fill the hash bill perfectly, being ultra-low carb. It's important to let the veggies do their thing without a lot of stirring in order to promote caramelization (browning). Cuz let's face it hash rules when brown! And corned beef hash? Well it's an annual occurrence in celebration of St. Patrick's Day Lucky Leftovers we look forward to each spring!
Serving Ideas Serve with fried eggs and Shamrock Knots (available in FEAST, March-St. Patrick's Day edition) and lots of hot coffee. And a great partner to talk to over the breakfast table.
Nutritional Information per 1/2 cup serving (1/3 recipe) 242 Calories; 21g Fat (79.2% calories from fat); 8g Protein; 5g Carbohydrate; 1g Dietary Fiber; 4g Effective Carbs
per heaping cup serving (1/2 recipe) 363 Calories; 32g Fat (79.2% calories from fat); 11g Protein; 8g Carbohydrate; 2g Dietary Fiber; 6g Effective Carbs
Copyright © 2012 Fluffy Chix Cook. All rights reserved.
http://fluffychixcook.com/low-carb-corned-beef-hash-tex-mex-irish-dirty-fusion/
Copyright © 2016 Fluffy Chix Cook. All rights reserved.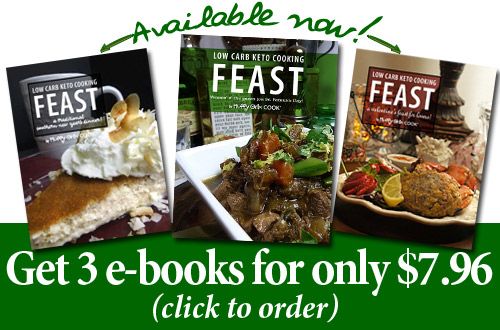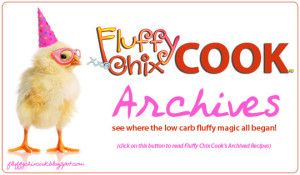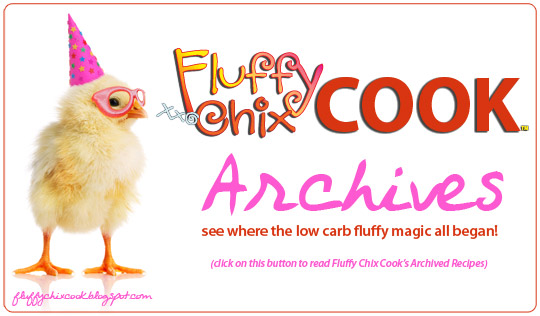 Copyright © 2014 Fluffy Chix Cook. All rights reserved.
We are not dieticians, nutritionists or medical professionals. The materials on this blog are for informational (and fun) purposes only. We do not fact check, nor do we worry about sources. Please do your own fact checking. We encourage you to look things up and check with your doctor or health care professional before acting on anything seen on Fluffy Chix Cook. xoxo