Low Carb Gluten Free Chocolate Drizzled Nut Cookies – Guest Post by Birgitta Höglund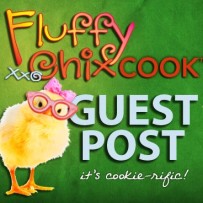 Join Fluffy Chix Cook and welcome guest blogger Birgitta Höglund of LCHF Made in Sweden blog. She's one of the most popular food bloggers, authors, and restaurant consultants in Sweden. Birgitta shares a low carb keto (or LCHF = low carb high fat as they say in Sweden) recipe from her new book, LOW CARB HIGH FAT COOKING FOR HEALTHY AGING  written with Annika Dahlqvist, MD, founder of the Swedish low carb ketogenic real food revolution sweeping Europe. Birgitta shares her TNT (tried 'n' true) family recipe for low carb, gluten free, Chocolate Drizzled Nut Cookies and also shares her amazing transformation story about how a real foods low carb ketogenic lifestyle returned her to health after a debilitating injury and surgery robbed her of her career as a classically trained, professional restaurant chef.
God bless Al Gore and his invention, the WWW (World Wide Web aka internet). As some may know, Al takes credit for the invention and popularity of the internet. And the Fluffys humbly thank him for "his creation," because how else could we have the opportunity to meet low carb keto food bloggers from all faces of the globe? Well, the answer to that is…we wouldn't! We'd  be creating food in a vacuum without any outside inspiration from fellow low carb keto writers and recipe creators and the world would only consist of two Fluffys, some sock monkey "boys and a girl" and whole bunch of crickets—in other words, a house filled with a whole lot of noise and little substantive intellectual stimulation!
We had the great good fortune to meet our new friend Birgitta Höglund on our Fluffy Chix Cook Facebook page (Al Gore's internet) and we've quickly become firm friends! Birgitta is so talented and is also a classically trained chef! So she brings REAL cooking chops to the party with her blog and books. I was so shocked to realize how popular she is in Sweden and Europe—especially Scandinavia! You know…we're just little old Texas hayseed hicks…mostly self-taught, playing in restaurant and catering kitchens, but not accumulating huge amounts of time on the line. So you know, yeah…inferiority complexes exist! I couldn't believe we had much to offer Birgitta in friendship! But oh my goodness! She's just lovely and so sweet to know and totally without ego or artifice—despite her huge following and popularity—and we have so much in common even in the face of geographical distance and cultural differences. The Fluffys feel blessed by her friendship!
Birgitta hails from Sweden, ja. Sweden is leading a real food, ketogenic revolution and improving the health of its residents nationwide. They are standing up as a low carb keto beacon in Europe and showing through example what amazing health strides can and will be accessed by changing from a sugar burning, high carb society to a fat burning, low carb keto community.
Sweden's low carb keto Renaissance began with one doctor—Annika Dahlqvist, MD, who took all KINDS of heat from medical societies as well as the media—for daring to put her obese and sick patients on a low carb keto diet—eliminating excess high glycemic carbs. Her success and those of her patients spurred other Swedish doctors to join her vision quest. Doctors such as Andreas Eenfeldt joined her, and the revolution firmly took hold. Sweden's improved health stats are an inspiration for the entire universe—to infinity and beyond!
Birgitta was one of the people influenced by Drs. Dahlqvist and Eenfeldt and her transformation (and that of her 86 year old mama) are truly inspirational and give hope to many who suffer from chronic pain and debilitating back disease. The message? Low carb keto lifestyles work and change lives for the better!
Please go visit Birgitta's new English language blog, LCHF Made in Sweden and leave her a love note! And be sure to check out her 3 amazing low carb keto books based on real food ingredients—available on Amazon in hard back and Kindle (click on the links below the books to purchase them from our trusted Amazon partners):
LOW CARB HIGH FAT COOKING FOR HEALTHY AGING
LOW CARB HIGH FAT AND PALEO SLOW COOKING
Welcome Birgitta Höglund, our new friend, and low carb keto compatriot!
**********
Hi to all Fluffy Chix readers and fans. My name is Birgitta Höglund, and I'm a retired restaurant chef living in Östersund, Jämtland, Sweden.
After eighteen years in many different restaurants I injured my back. That was 15 years ago, and it effectively ended my career and professional working life. After the back injury and surgery—a spinal fusion—I was also diagnosed with fibromyalgia. If you've even suffered with all over achy bones, joints, and muscles, then you know how severely the pain debilitates.
I searched all over for something that would alleviate my problems. At last, 6 years ago, I changed my eating habits completely, from a diet filled with pasta and sandwiches to a low carb diet, LCHF (low carb high fat) as we call it in Sweden. This decision made a great improvement on my health problems.
I decided to exclude all unnecessary carbohydrates from my meals (such as sugar, starches, gluten-containing flours and all other grains). Instead, I began eating far more vegetables than I had ever done before, and they have proven themselves worthy complements to the varieties of fish, meat, shellfish and eggs that I now put on my plate. Instead of the high glycemic carbohydrates, I started to eat more fat such as butter, coconut oil, and olive oil—a real keto diet.
My food has become so much more natural and varied than it used to be and tastes far better without all the various additives that are included in most commercially prepared foods. I slowly started to get my strength back, lost about 25 pounds, and was able to manage the addition of daily exercise. I had been very handicapped after the back surgery. My life returned!
When I began living low carb, I also started a food blog, Birgitta Höglunds Mat: Naturligt God Mat Att Njuta Av (English Translation: Birgitta Höglund's Food—Naturally Good Food to Enjoy), about my daily meals. This helped me maintain my healthy new low carb keto lifestyle so much. My blog has become one of the biggest health blogs in Sweden—and I certainly didn't expect that to happen! After a couple of years writing the blog, I also started to write cookbooks about LCHF and Paleo living. They've been a hit in Sweden and Scandinavia, but I'm thrilled because this summer, all three cookbooks were published in English and are now available in the USA—so exciting to have the opportunity to share my recipes and thoughts about natural and healthy food with the whole world! 🙂
Fall nears, and I wanted to share this delicious cookie recipe, Chocolate Drizzled Nut Cookies, from my newly released book Low Carb High Fat Cooking for Healthy Aging. I was very honored to write this book with Annika Dahlqvist, MD, the founder of the LCHF movement in Sweden. This chocolaty nut cookie recipe is one of the TNT (tried 'n' true) family favorites that came to me from my beloved 86 year young mother—who joined me in the low carb keto lifestyle with a similar and exciting health transformation! The original Chocolate Drizzled Nut Cookie recipe from childhood needed a little tweaking to make it low carb, but we love them in their new and healthy rendition and hope you will too.
Oh, and here's a review of the new book, from one of my readers to give you an idea of how well the book translated and dovetails to the American version of the Keto Diet:

"Wow! Fantastic recipes and photographs and new food choices for our healthy ketogenic lifestyle. Ingredients listed so anyone can reconstruct these beautiful dishes in our very own kitchens. The articles make you feel like we sat with Birgitta in her own kitchen and cooked together. I love it and can't wait for my imaginary visits into Swedish Keto homes with Birgitta again."
The new book, LCHF COOKING FOR HEALTHY AGING, along with my other two cook books: LCHF AND PALEO SLOW COOKING and LCHF BARBECUE are all released on Skyhorse Publishing in New York. They're available in hardcover and in Kindle on Amazon.
In May, I visited America for the first time in my life and loved it! 🙂 I participated in the Low-Carb Cruise. It was so rewarding to meet 200 low carbers from around the world! I hope to be back to your lovely country again soon. I totally fell in love with Fort Lauderdale, Florida! I am hoping to go on the cruise again next year; maybe we will meet each other there?
P.S. I've just started a blog in English, LCHF Made in Sweden. I look forward to sharing some of my favorite healthy low carb keto recipes and a lot of pictures from Sweden. Please visit me on the blog and let's share a cup of coffee with each other! 🙂
Low Carb Gluten Free Chocolate Drizzled Nut Cookies – Guest Post by Birgitta Höglund
A cookie can be delicious and nutritious at the same time, especially when enjoyed along with a cup of hot coffee. Each Chocolate Drizzled Nut Cookie is a happy mix of nuts, seeds, and dark chocolate alongside cinnamon and cardamom. Mmmm!
Ingredients
Instructions
Preheat the oven to 400ºF (200ºC). Place cookie molds on a baking sheet.
(If using Sukrin Clear Syrup, place syrup in a microwave safe cup and microwave on high for 10-15 seconds until syrup becomes bubbly and thin.)
With a handheld electric mixer, beat eggs and xylitol honey until light and airy. Mix all dry ingredients in another bowl; add to the egg batter.
Finally, stir in the melted butter and melted Sukrin Clear Syrup (if using). Using two spoons, fill small cookie molds with batter, or drop them onto a parchment lined baking sheet.
Bake at 400ºF (200ºC) for 15 minutes. Let the cookies cool on a wire rack.
Garnish each cookie with some drizzled chocolate and top with half a hazelnut.
Notes
Chocolate Drizzled Nut Cookies were always a favorite of mine growing up. My mother would make them for us in the fall. Coming home from school to the smell of warm toasty cookies and the kitchen filled with the comforting smell of cinnamon and cardamom was such a happy time and made us feel that the holidays neared.
Chocolate Drizzled Nut Cookies appear in Low Carb High Fat Cooking for Healthy Aging, the book I wrote with Annika Dahlqvist, MD, founder of the LCHF movement in Sweden. The picture of the cookies and all other pictures in my books are taken by photographer, Mikael Eriksson, who also made the layout.
Serving Ideas Serve with a hot cup of coffee or tea!
Nutritional Information
per cookie 82 Calories; 7g Fat (78.2% calories from fat); 2g Protein; 3g Carbohydrate; 2g Dietary Fiber; 1g Effective Carbs
Copyright © 2015 Birgitta Höglund. All rights reserved.
http://fluffychixcook.com/low-carb-gluten-free-chocolate-drizzled-nut-cookies-guest-post-by-birgitta-hoglund/
Copyright © 2016 Fluffy Chix Cook. All rights reserved.
*************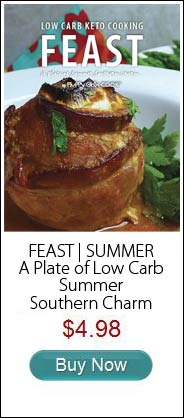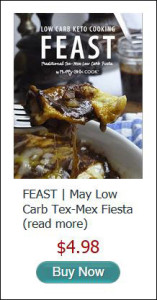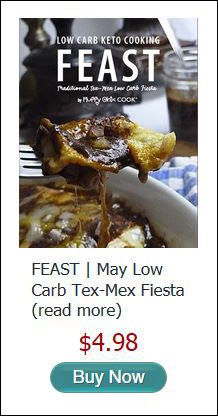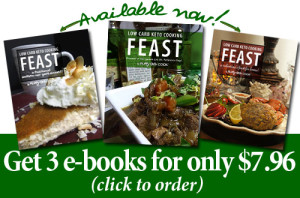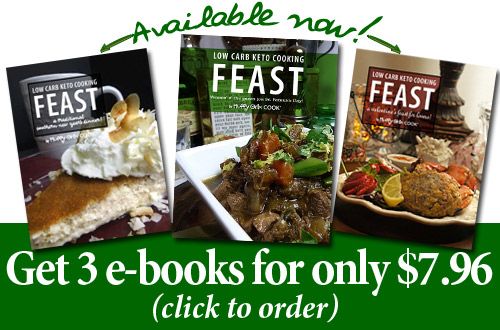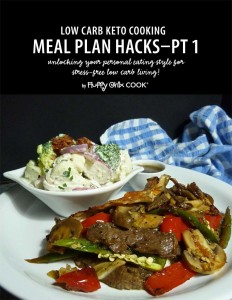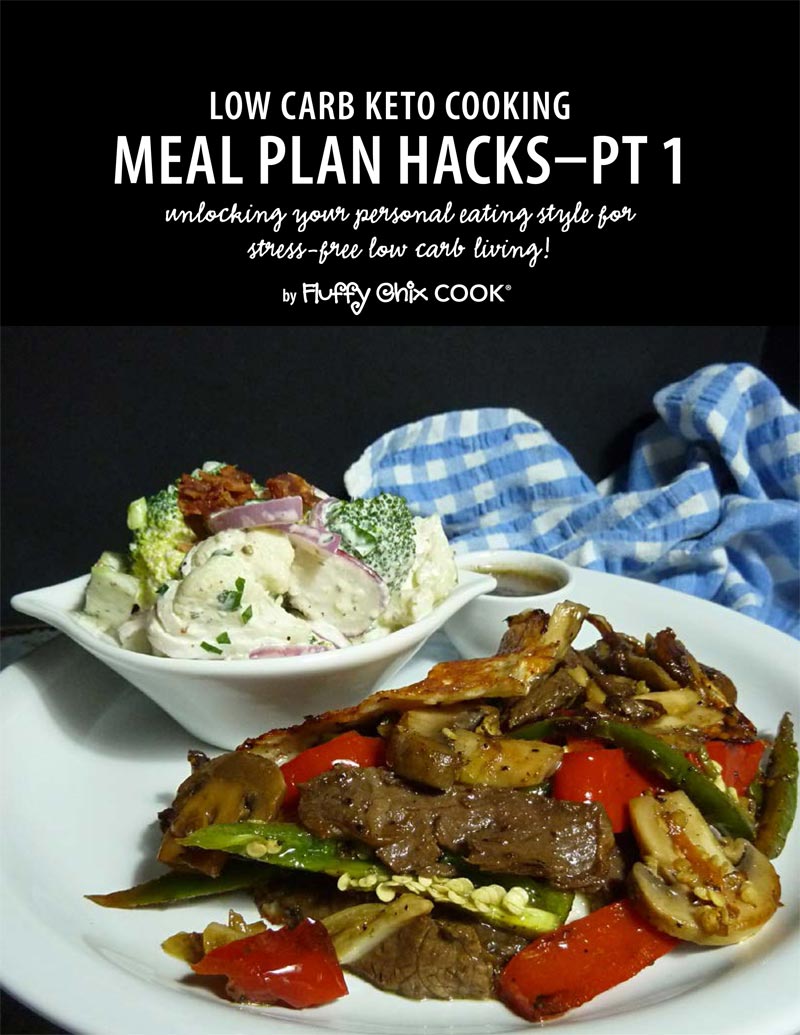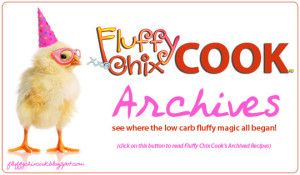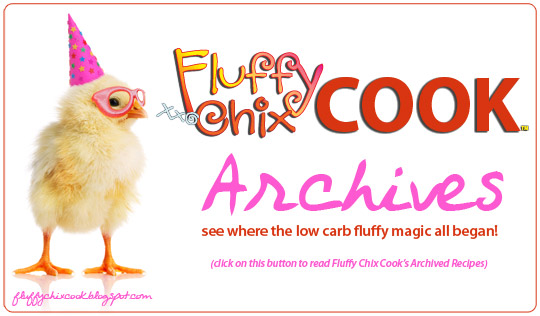 Copyright © 2015 Fluffy Chix Cook. All rights reserved.
We are not dieticians, nutritionists or medical professionals. The materials on this blog are for informational (and fun) purposes only. We do not fact check, nor do we worry about sources. Please do your own fact checking. We encourage you to look things up and check with your doctor or health care professional before acting on anything seen on Fluffy Chix Cook. xoxo