Low Carb Keto Cooking Series – Meal Plan Hacks Part 1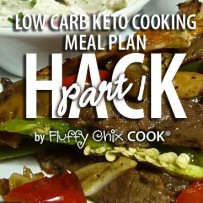 LOW CARB KETO COOKING SERIES | MEAL PLAN HACKS PART 1 by Fluffy Chix Cook simplifies a complicated subject–low carb keto meal planning. In this publication, find Fluffy Chix' Quick Survey and then see their simple 5-Step Meal Hack Process. Hacking a meal plan to fit your individual needs is demystified and transforms the labor-intensive, stress-filled process into an enjoyable and fast process. Join the Fluffys as they analyze Susie's Inner Foodie and create 3 days of sample meal plans using her individual low carb keto meal plan hack.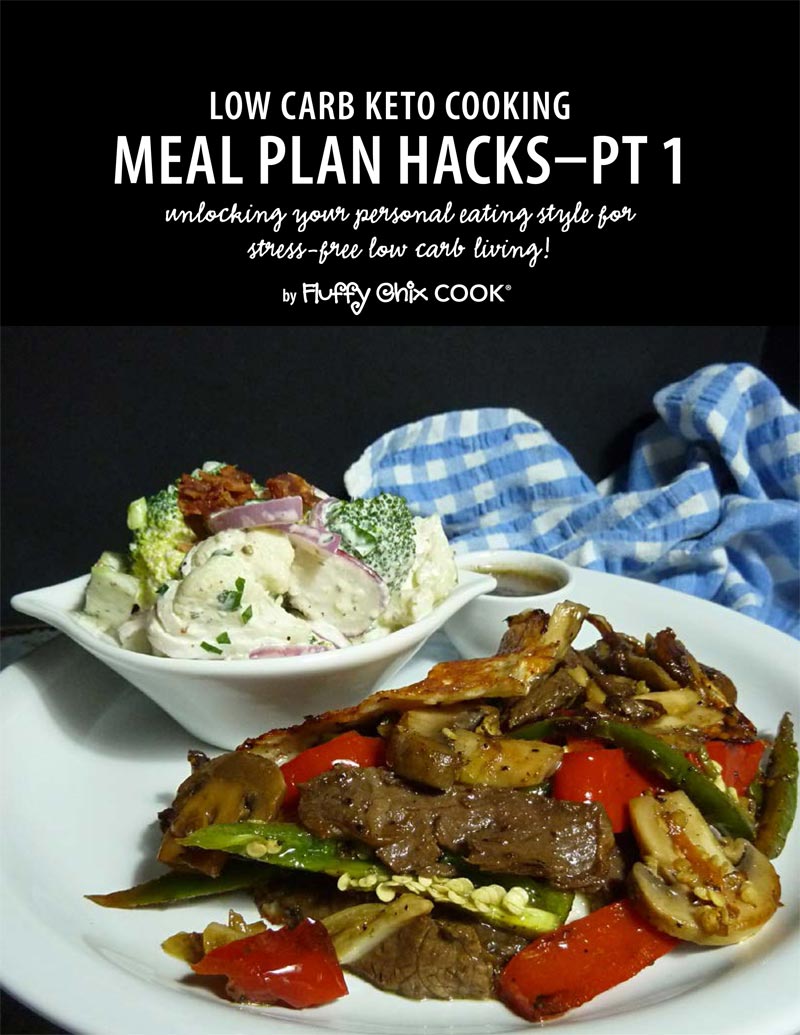 LOW CARB KETO COOKING SERIES | MEAL PLAN HACKS PART 1 YOU'LL GET 45 Pages packed with all the information you need to see how the Fluffys hacked their low carb keto meal plan to fit their individual food profile. Learn why they plan dinner first and why that may not be right for you! Learn how to embrace the unique eating habits its taken a lifetime to acquire, and make it work so that you still lose weight. The Fluffys give you 3 Days of Sample Meals made from Susie's Personalized Meal Plan Hack, deprivation completely optional. You'll see the following helpful sections:
The Quick Food Survey (that got the Fluffys up and planning delicious low carb meals in under 5 minutes)
The Fluffys' 5 Step Meal Hack Process
The Fluffys' Meal Plan Hacking Tips
The Fluffys' Full Food Assessment (how they got in-touch with their Inner Foodie)
3 Days of Susie's Personalized Sample Meals
The Fluffys' Emergency Low Carb Snack Ideas
Recap of Fluffy "Strategery" for Meal Plan Hacking Success
6 Advantages to Journaling
Cool Resources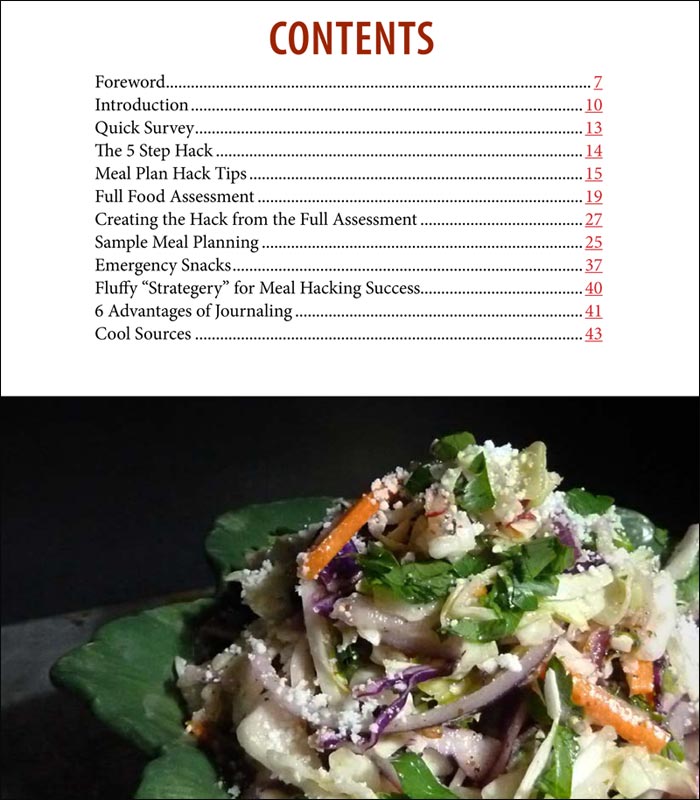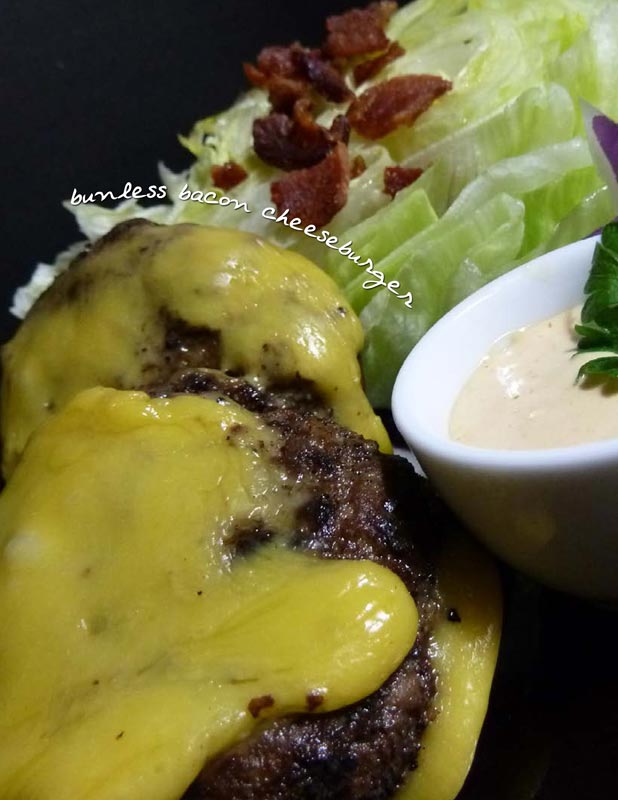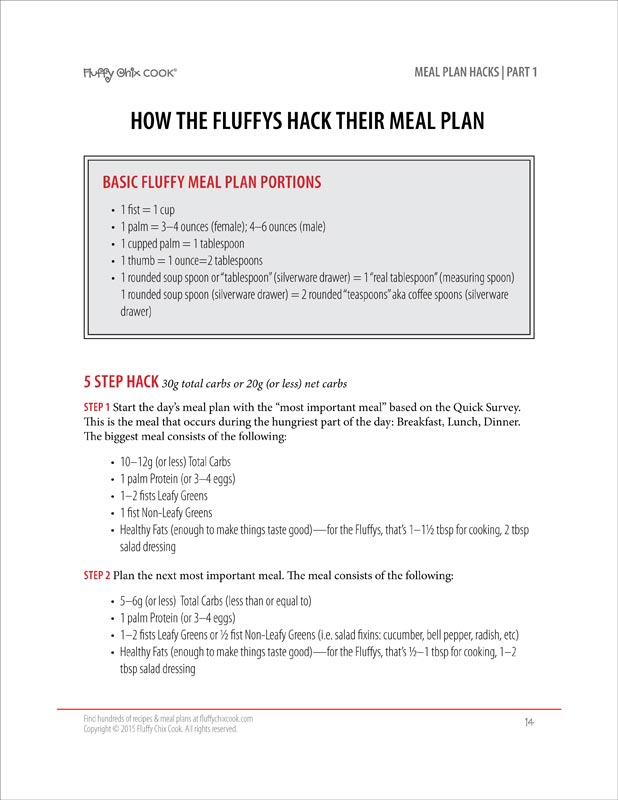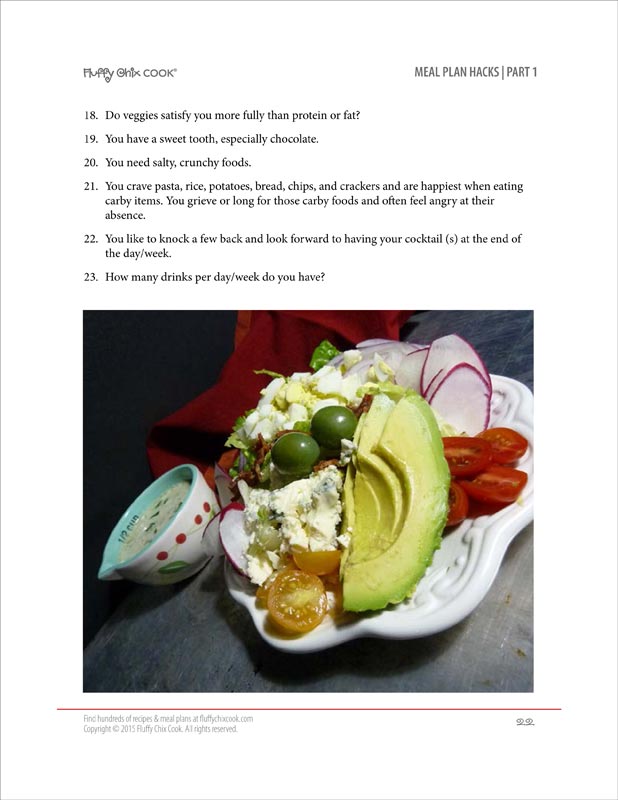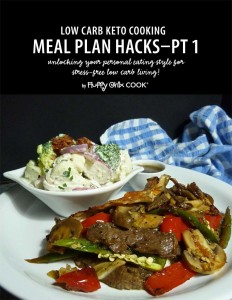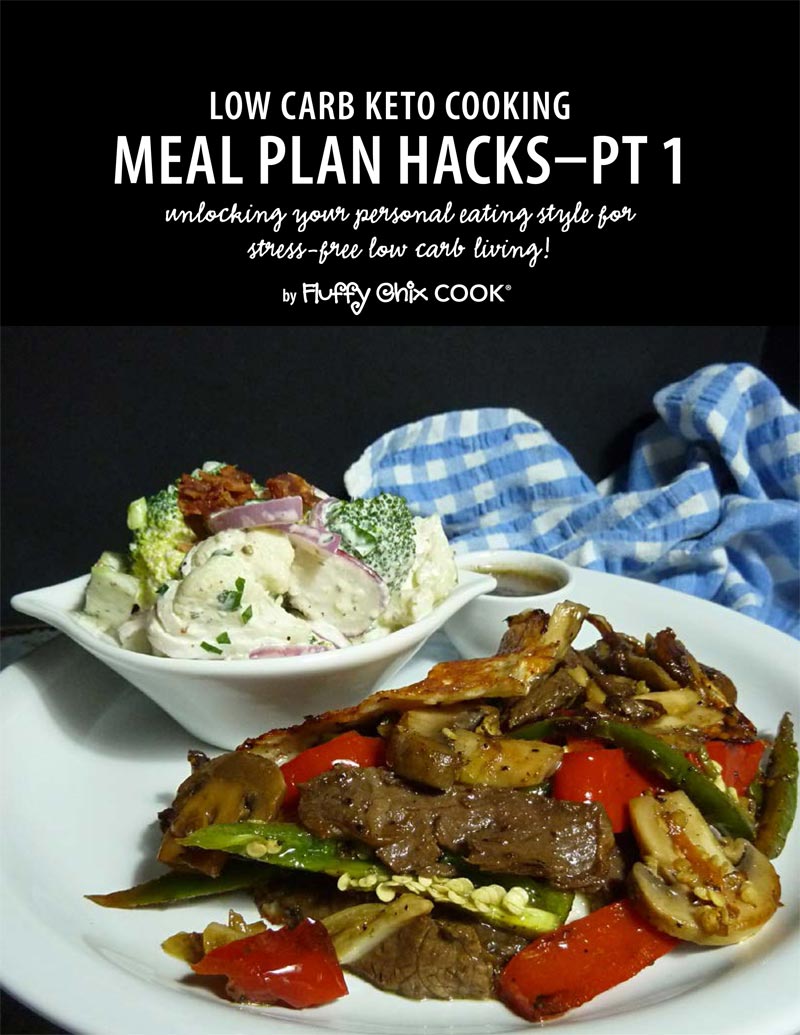 Join the Inner Circle Member (IF you haven't already joined!):

INNER CIRCLE REWARDS:

Exclusive Member's Only recipes (only the really cool recipes)
Exclusive Member's Only tips and tricks for living low carb keto
Special Meal Planning Series (when they become available)
Access to Breaking News, Events, Book Pre-sale Offers (as they happen)
Fluffy Chix Solemn Oath (not to spam or annoy you with email clutter and to never wittingly, or knowingly relinquish your email information to anyone.)

IF YOU ARE ALREADY A MEMBER OF INNER CIRCLE – SPECIAL OFFERS WILL BE EMAILED
TO YOU AS THEY HAPPEN. SPECIAL OFFERS ARE NOT SENT OUT RETROACTIVELY.
IF YOU ARE ALREADY A MEMBER, DO NOT RE-SUBSCRIBE, THANK YOU!!!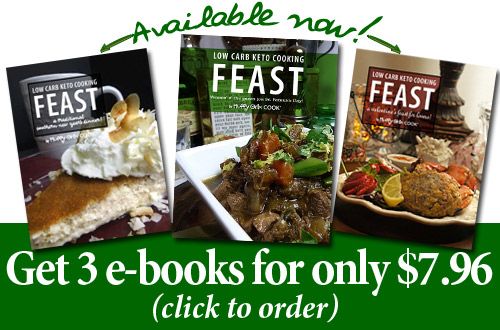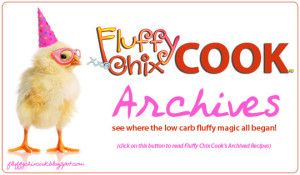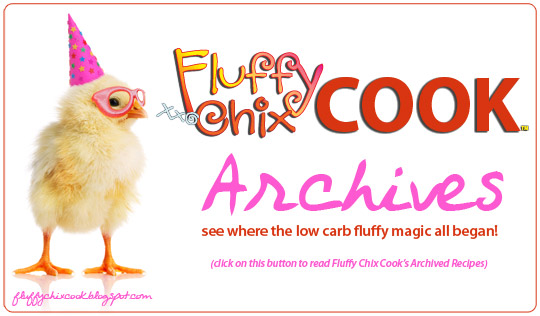 Copyright © 2014 Fluffy Chix Cook. All rights reserved.
We are not dieticians, nutritionists or medical professionals. The materials on this blog are for informational (and fun) purposes only. We do not fact check, nor do we worry about sources. Please do your own fact checking. We encourage you to look things up and check with your doctor or health care professional before acting on anything seen on Fluffy Chix Cook. xoxo