Low Carb Rosemary Walnut Crackers | Keto Wheat Thin Wannabees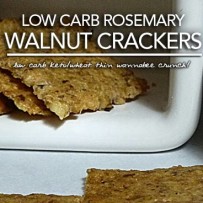 Crispy, crunchy foods remain one of the most commonly missed food groups in a low carb keto lifestyle. Most of us miss chips and crackers and convenient methods of getting dips into our pie holes. But chips and crackers are very high carb and most are filled with lousy fats (unhealthy fats = trans fats and vegetable oils or PUFAs, poly unsaturated fatty acids). Do you miss Wheat Thins? Maybe you've yearned for a low carb copycat recipe for Wheat Thins? Fluffy Chix Cook came up with a low carb cracker recipe that tastes very much like a rosemary version of Wheat Thins. They've got all the crunch you look for in a cracker and are strong enough to make a great DDS (dip delivery system).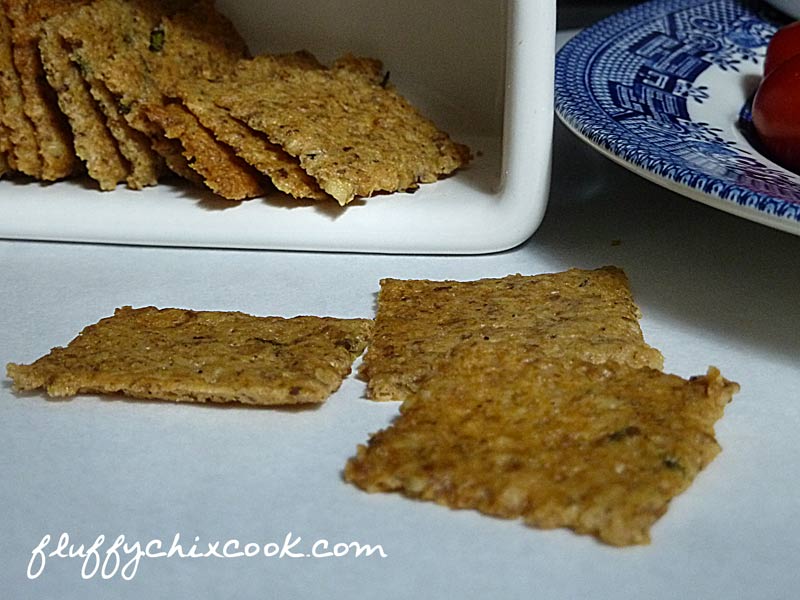 In our former high carb glory days Wheat Thins in all their golden crunchy glory figured high on our hit parade. They attended nearly every party—when appetizers were being served because, come on…the Fluffys are from the South. Our people are dip people. Dip people need a TNT (tried 'n' true), vetted DDS (dip delivery system) to survive the shark infested waters of the blisteringly hot Gulf Coast. But the day we broke up with carbs and entered our low carb lifestyle, we broke up with Wheat Thins and all high carbage DDSs, despite the pain and grief of parting.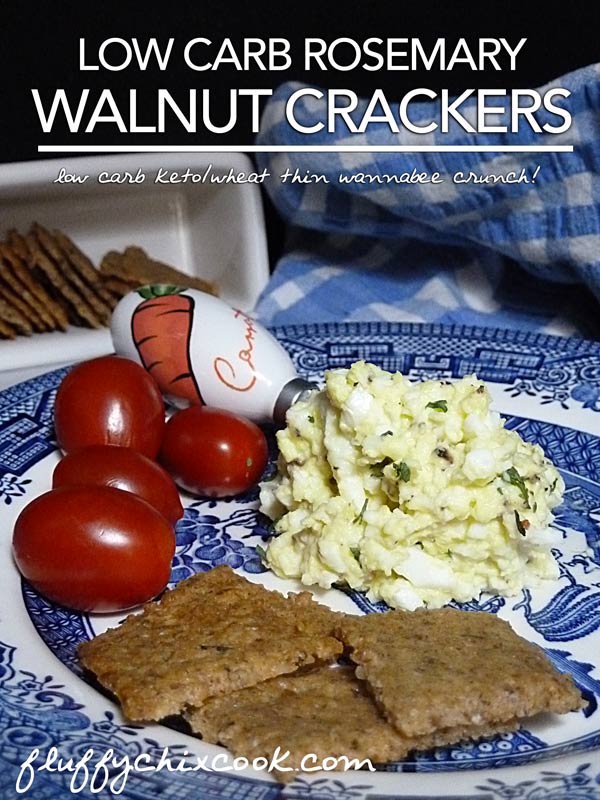 So what did we do? Come on, you can't break the generational legacy of being from dip people, so how did we cope as low carb ketoneers? What were our low carb DDSs? Well, luckily being from the South and Texas we already heartily endorsed pork rinds and have access to the most fresh, mild, non-porkular crunchy rinds. We enjoy nuked cheese crackers of several varieties. And, we also learned to love veggies dippers.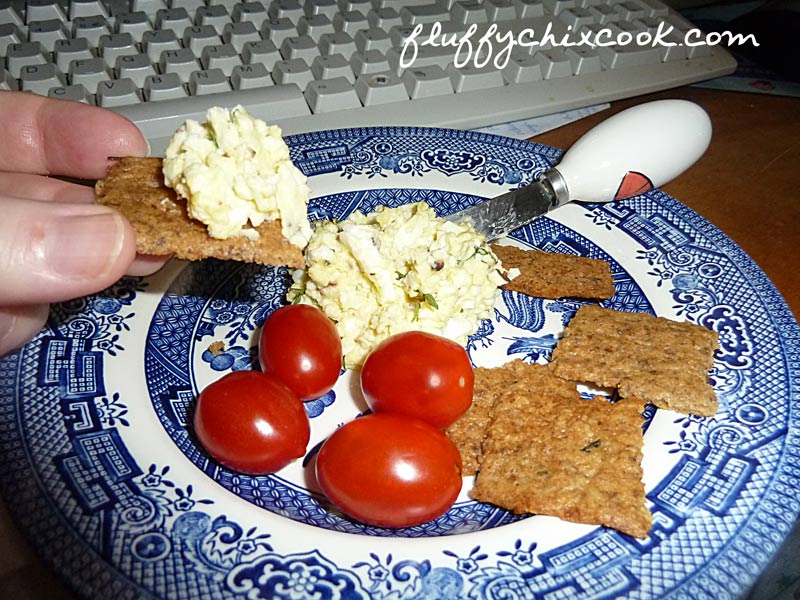 Here are a few of our favorite low carb veggie dippers:

Mini Sweet Peppers (seeded and halved)
Red & Green Bell Pepper Strips and Chunks
Cucumber Slabs
Jicama Slices
Endive Leaves
Romaine Heart Leaves
Radishes
Kohlrabi
Daikon Radish Slices
Celery Sticks
Snow Peas
Sugar Snap Peas
Blanched Green Beans, Asparagus, Brussels Sprouts, Broccoli & Cauliflower Florets
Sliced Summer Squash
Steamed Artichoke Leaves
So you can see the Fluffys have maintained our card-carryin' Southern Dipper Status even within the confines of a low carb ketogenic diet. And most of the time we are perfectly happy with these quick and convenient (and healthy) low carb dipper alternatives (DDSs). But sometimes. Just sometimes. We yearn for our old ways and the Wheat Thins that played such a starring role in family get-togethers.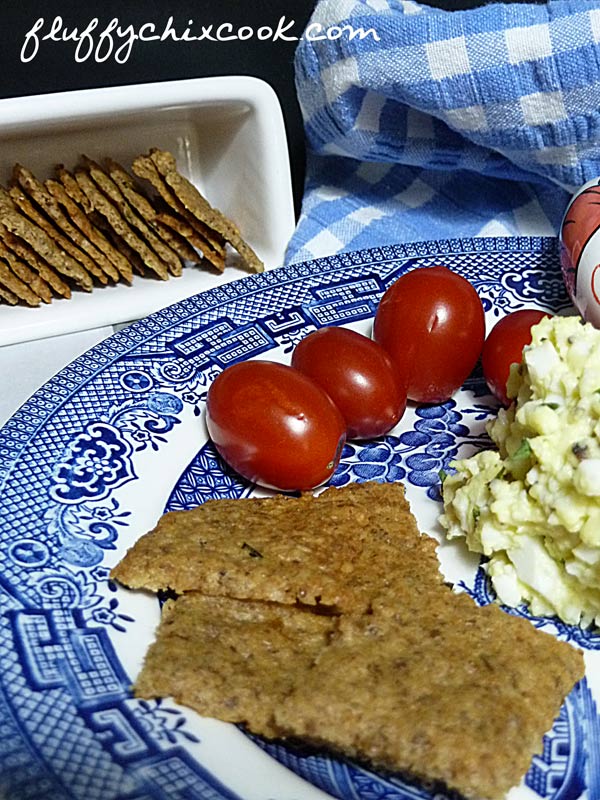 We came up with our variation of low carb keto Wheat Thins and flavored them with a hint of rosemary. Because neither of us can have almonds, we subbed walnut meal and use our oh-so-versatile low carb Fluffy Chix Mile High Keto Biscuit Mix. Wow! Just wow! God is in His heavens and all is right with the world. (No hyperbole involved. hehe)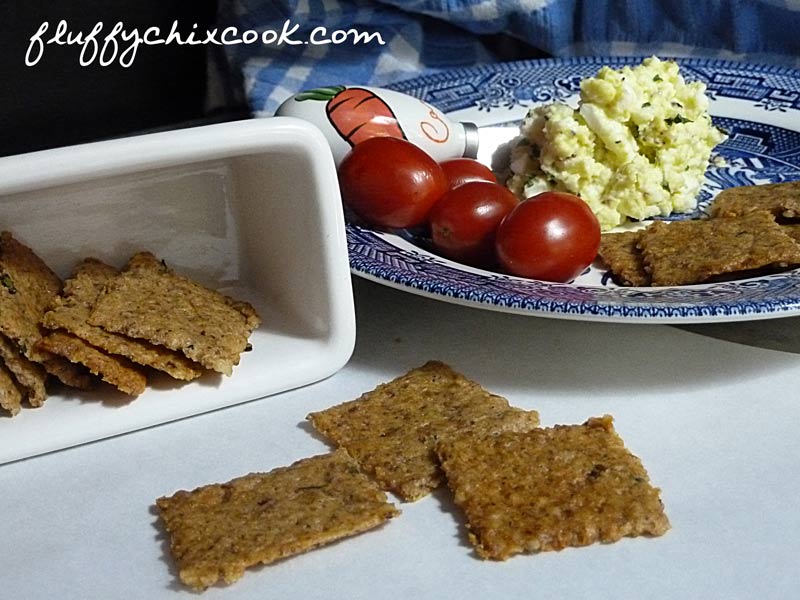 Let us know how you like these. Drop us a line and brag a little bit and please share this fantastic low carb keto DDS with your family and friends?
kthnxbye.
Low Carb Rosemary Walnut Crackers | Keto Wheat Thin Wannabees
Crispy delicious, nutty crackers, perfectly low carb and keto-licious!
Ingredients
Topping (optional)

1/4 teaspoon kosher salt
Instructions
Add Mile High Keto Bake Mix to food processor and pulse until mix becomes more finely chopped. Add walnuts and rosemary, pulse until nuts are chopped finely. Add remaining ingredients and pulse until mixture is evenly blended and forms clumps.
Remove and stir until dough forms a ball. If dough feels too dry you may add more egg whites a tablespoon at a time.
Let dough sit for 5 minutes.
When ready to bake, preheat oven to 350°. Place dough on a sheet of parchment paper. Top with a sheet of plastic wrap and gently press dough to a little over 1/16 inch thick with the bottom of a flat surface (like a plate). Using your hands, smooth dough to desired thinness. We like thin, Wheat-thin type, crackers and go for around 1/16-inch. Thinner dough makes crispier crackers.
Remove plastic wrap. Use a pizza cutter or sharp knife and score or cut cracker dough into squares. You may also roll dough in ½-inch balls and press dough using the bottom of a flat glass. Don't try to move the crackers until they are baked and cooled. Prick crackers with a fork if desired. It helps them crisp.
Bake crackers on parchment paper lined baking pan for 10-11 minutes or until golden. Tent with foil and turn oven off. Crack oven door slightly and let them sit for 30 minutes to finish crisping. If center crackers still need to be more crisp. Turn oven to 250° and bake until all crackers are crispy. Watch so they don't get too brown and keep them tented with foil.
Remove crackers from oven and cool for a few minutes. Remove from pan and cool completely. Store in an airtight container.
Notes
Great crackers. You won't even care about Wheat Thins ever again with these babies in town. Makes a low carb lifestyle very convenient and easy to follow.
If you have problems with walnuts, use any type of nut, seed, or combination of nuts/seeds!
Serving Ideas Serve crackers with salads, soups, appetizers dips and spreads and cheeses of all sorts.
Nutritional Information Per Cracker: 11 Calories; 1g Fat (66.3% calories from fat); 1g Protein; 0.4g Carbohydrate; 0.25g Dietary Fiber; 0.15g Effective Carbs
Per 5 Crackers: 57 Calories; 4g Fat (66.3% calories from fat); 3g Protein; 2g Carbohydrate; 1g Dietary Fiber; 1g Effective Carbs
Copyright © 2012 Fluffy Chix Cook. All rights reserved.
http://fluffychixcook.com/low-carb-rosemary-walnut-crackers-keto-wheat-thin-wannabees/
Copyright © 2016 Fluffy Chix Cook. All rights reserved.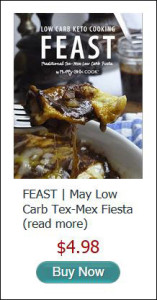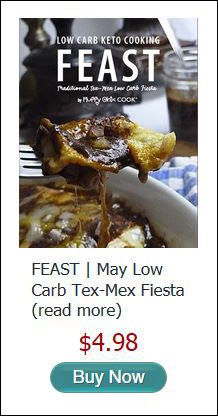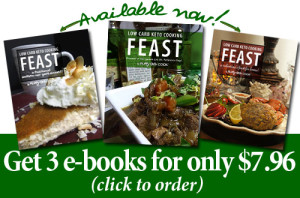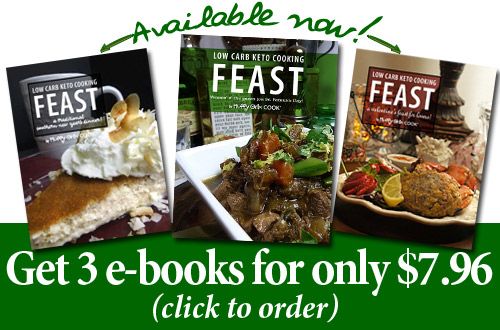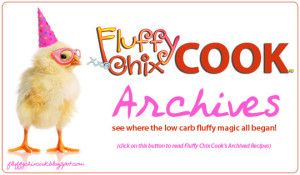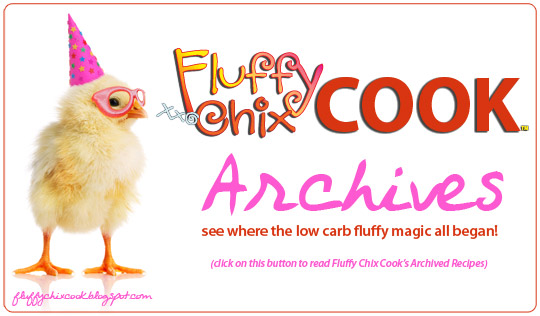 Copyright © 2014 Fast Days – Healing Days. All rights reserved.
We are not dieticians, nutritionists or medical professionals. The materials on this blog are for informational (and fun) purposes only. We do not fact check, nor do we worry about sources. Please do your own fact checking. We encourage you to look things up and check with your doctor or health care professional before acting on anything seen on Fluffy Chix Cook. xoxo