Low Carb Sticky Asian Wing Sauce & Marinade – a Keto Delight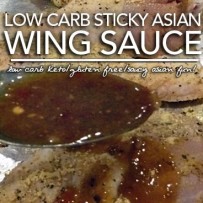 Do you miss the flavors of Asia in your low carb keto lifestyle? Maybe you seek a low carb keto Buffalo Wild Wing Asian Wing Sauce? If you are looking for a low carb Asian wing sauce, then read on and Fluffy Chix Cook will show you their favorite TNT (tried 'n' true) recipe for Low Carb Sticky Asian Wing Sauce that works equally well as an Asian marinade, finishing sauce, and a stir fry sauce all-in-one.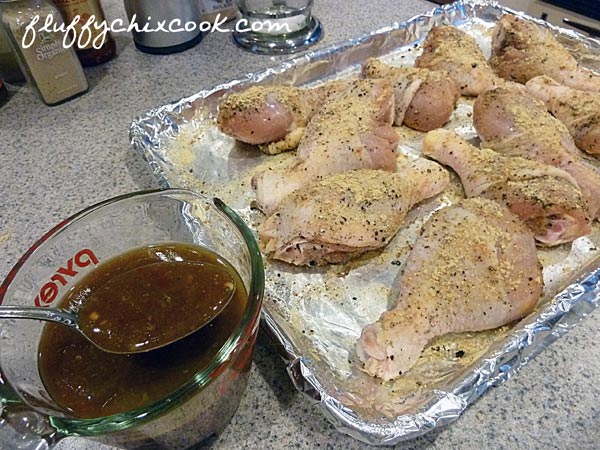 Many, many years ago (in the 70s) Mom, Dad and I used to watch Martin Yan, creator of the show Yan Can Cook, shown on PBS for years. Martin is a chef, restauranteur, cookbook author, and early pioneer of TV super-chef rock stars. And we loved him because he demystified one of our favorite cuisines: Asian. Now, I suspect that he demystified "Americanized" Asian recipes and not so much truly authentic cuisine. But what they hey? We were Americans! And we lapped his shows up each week like prized Asian plum wine. We never missed an episode. And he was solely responsible for dishes such as homemade egg rolls, fried rice, and pepper beef rolling out of Mama and Dad's kitchen with comforting regularity.
Fast forward 40-something years and I can still hear Martin's voice as he reassured me, "If Yan can cook…so can you!" I also remember that many of his dishes that included "brown sauce" or marinade always began with these ingredients bathing the proteins:

soy sauce
dry sherry
rice wine vinegar
garlic
freshly grated ginger
sugar
chicken broth (sometimes)
pepper flakes (sometimes)
corn starch (super high carb—so it's no longer in the Fluffy lexicon)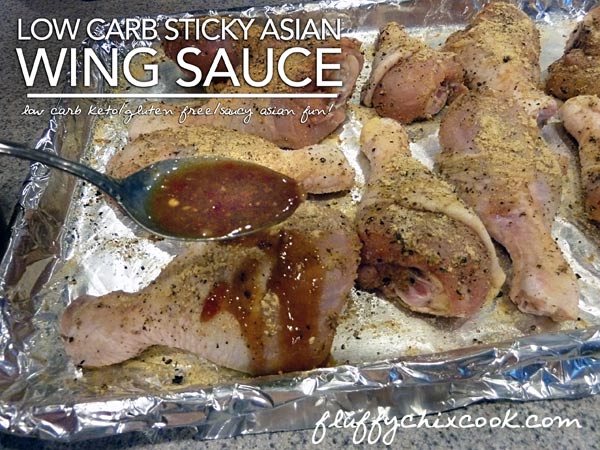 That assembly of ingredients served us well for many years, both in the 'rent's kitchen then later in our very own Fluffy Kitchen. Some variation in ratios of those same ingredients built just about every Asian brown sauce and marinade we ever made. Until we turned low carb in 2000 and permanently severed ties with the Chinese delivery guy and high carbage Asian ingredients.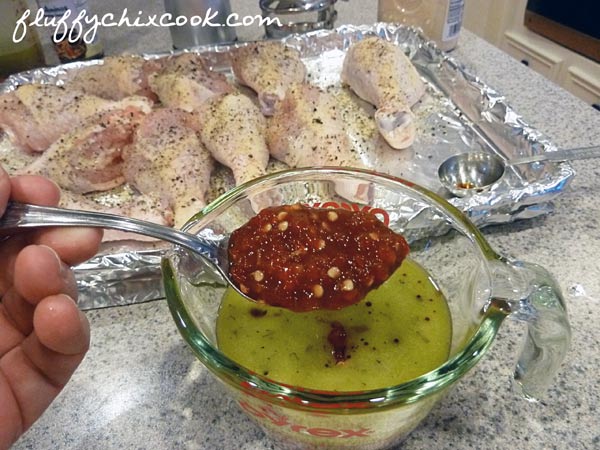 When we went low carb, we made a few minor changes. We changed soy (made from wheat) to real, naturally fermented soy sauce (wheat free), and then later exchanged real soy sauce for coconut aminos (fermented coconut that develops a soy sauce flavor). We also ditched the sugar in favor of concentrated sucralose drops then later for liquid concentrated stevia. And we ditched the cornstarch and chose instead to thicken sauces and marinades post cooking, using either glucomannan powder or xanthan gum (high fiber, very low carb thickeners).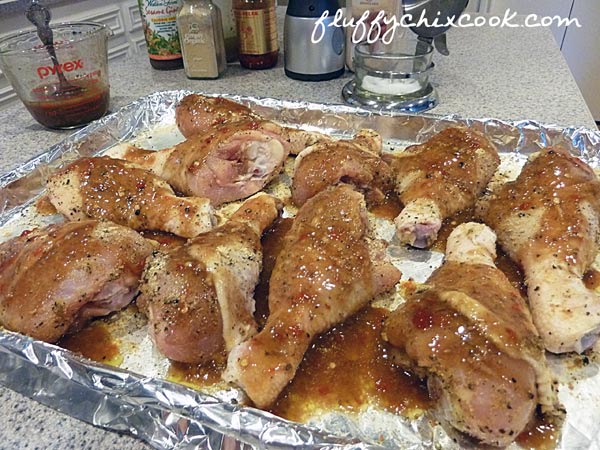 We're still happy with our marinades today and just do not crave Asian. Why? Because when we crave Asian, we just shake our fluffy little booties to the kitchen and whip up a batch of anything—made with the Fluffys' variation of Martin Yan's original brown sauce marinade and the world is a better place. Thank you Martin Yan for years of Asian cooking satisfaction, both low carb and the pre-low carb days.
Low Carb Sticky Asian Wing Sauce & Marinade – a Keto Delight
Great as a salad dressing, marinade, or sauce! Stores well! You'll love it so much, just double it and have it on hand!
Ingredients
Instructions
Peel and press garlic, or chop finely.
Combine all ingredients and shake to combine.
Notes
Yes, yes, it's semi-homemade, Sandra Lee. But so what? Sticky Asian Wing Sauce is so much more than "just a sauce." It's a marinade, finishing sauce, and stir fry sauce built into one and tastes great on anything, especially poultry, pork ribs, and seafood. It's lick-your-fingers-good.
Serving Ideas Serve as a sauce or salad dressing. Works great on Asian slaw. It's also a delicious marinade.
Nutritional Information 17 Calories; 2g Fat (82.1% calories from fat); trace Protein; 1g Carbohydrate; trace Dietary Fiber; 1g Effective Carbs
Copyright © 2012 Fluffy Chix Cook. All rights reserved.
http://fluffychixcook.com/low-carb-sticky-asian-wing-sauce-marinade-a-keto-delight/
Copyright © 2016 Fluffy Chix Cook. All rights reserved.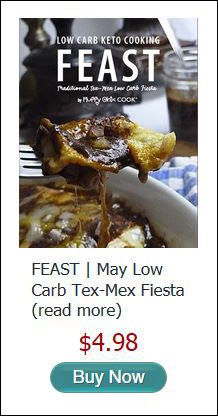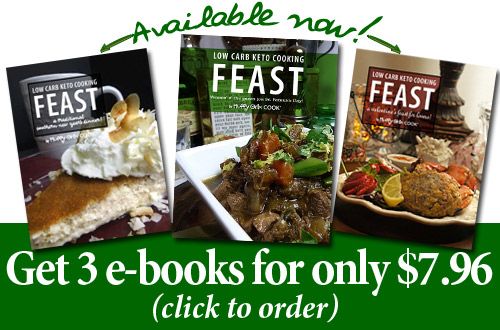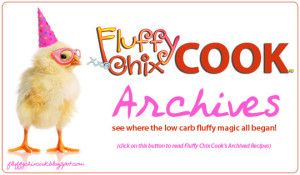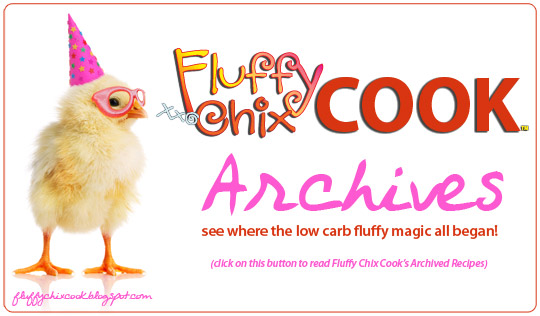 Copyright © 2014 Fast Days – Healing Days. All rights reserved.
We are not dieticians, nutritionists or medical professionals. The materials on this blog are for informational (and fun) purposes only. We do not fact check, nor do we worry about sources. Please do your own fact checking. We encourage you to look things up and check with your doctor or health care professional before acting on anything seen on Fluffy Chix Cook. xoxo