Mile High Keto Cornbread Mix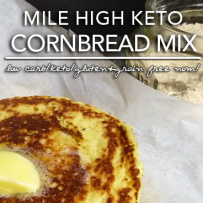 Do you love the convenience of instant cornbread mixes but hate the carbs? Fluffy Chix Cook did too and set their fluffy little heads to creating a healthy low carb keto cornbread mix capable of more than simple cornbread. Clap hooray and break up with your high carb nonsense right now. Low carb keto lifestyles do not equal desperation or deprivation!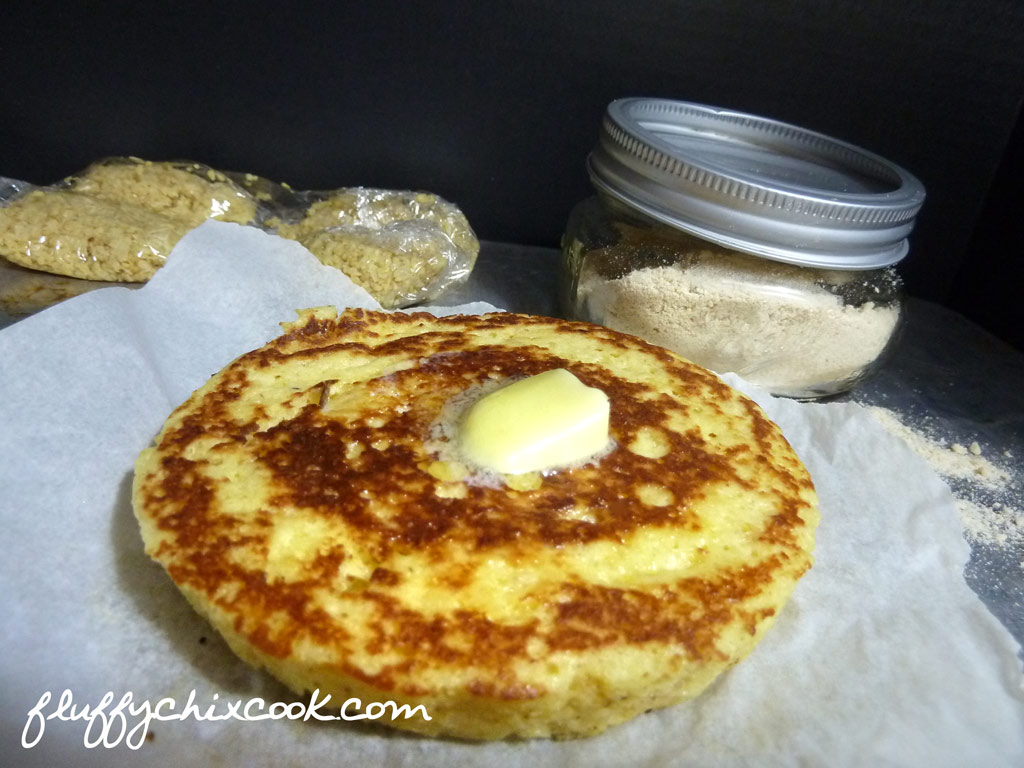 Mile High Keto Cornbread Mix received a heeeeee-uuuuuugggggge facelift between Fluffy Chix Cook's Recipe Archives' recipe for low carb cornbread to this recipe today. For starters, we decided to give you another multi-tasker recipe capable of making many different recipes using it as an ingredient or mix. And we also made the recipe easier and convenient, so you can measure and go, almost instantly. Move over Jiffy! You don't have anything on this low carb keto cornbread mix, destined to become your next crush. And lastly, we ditched the Mexican hominy because it was just too high carb. Apparently it was a labeling error that reportedly showed Mexican hominy with fewer carbs than other varieties. Yes, we sobbed brokenly. But you know, if something sounds too good to be true, it usually is…
This is a short post meant only to deliver the MHKCBM in preparation for the main-attraction! Stay tuned for our next post which will show you how to use the mix to make your very own delicious and healthy low carb carb keto alternative to high carbage cornbread. Mile High Keto Cornbread will be posted right after this recipe post.
Mile High Keto Cornbread Mix
Make 1 serving or 10 servings! This convenient low carb keto cornbread mix works great in many low carb lifestyles. Remember to drink lots of fluid when eating products containing psyllium husks.
Ingredients
Instructions
Mix everything together very well and store in an airtight container.
Notes
We are amazed at how much this Mile High Keto Cornbread Mix (MHKCB) feels like real corn meal! So far it makes very convincing corn bread texture and flavor. Click here for the Cornbread Recipe. Make a single serving or double it up to serve more people.
Serving Ideas Use the cornbread recipe to make low carb cornbread.
Nutritional Information
Per Tablespoon Dry Mix: 21 Calories; 1g Fat (34.1% calories from fat); 1g Protein; 2g Carbohydrate; 1g Dietary Fiber; 1g Effective Carbs
Copyright © 2014 Fluffy Chix Cook. All rights reserved.
http://fluffychixcook.com/mile-high-keto-cornbread-mix/
Copyright © 2016 Fluffy Chix Cook. All rights reserved.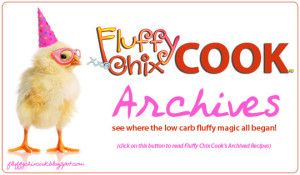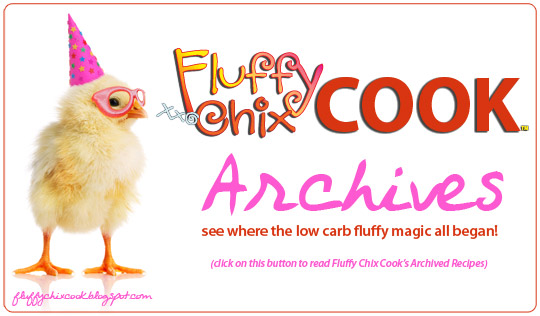 Copyright © 2010 Fluffy Chix Cook. All rights reserved.
We are not dieticians, nutritionists or medical professionals. The materials on this blog are for informational (and fun) purposes only. We do not fact check, nor do we worry about sources. Please do your own fact checking. We encourage you to look things up and check with your doctor or health care professional before acting on anything seen on Fluffy Chix Cook. xoxo