Miracle Noodle and Miracle Rice Reviews – Low Carb and Gluten Free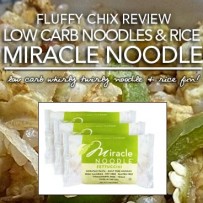 Fluffy Chix Cook reviews low carb and gluten free, zero calorie noodles and rice from Miracle Noodle. Find out how the Fluffys feel about Miracle Noodles and Miracle Rice. Will they use them with joy or avoid them like the plague? Maybe your want to know if Miracle Noodles and Miracle Rice are even healthy for you or have a place in your diet? The Fluffys will clue you in to all these burning questions about the popular Miracle Noodles and Rice that are sweeping the health and fitness world.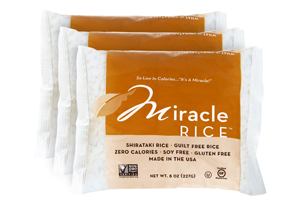 Let's chew the rice. Let's start with the rice issue and just discuss the elephant in the living room wearing the pink tutu in our low carb world. Rice as we knew it in our high carbage glory days is long gone. And being Southerners (*gulp*), surrendering rice and stepping away from the diabetes ledge was a heeeeee-uuuuuuuuge step to take in our evolution towards healthy low carb living and growing the frick up while simultaneously "growing a pair."
Some days it felt nearly impossible. The song, "I Can't Live, If Living is Without You," comes to mind. We PINED for rice. We jonesed for it. We bargained with our blood glucose meter for it. The answer was always the same, "Sorry, no deal." Finally acceptance set in, followed shortly by its friends: stoicism and resignation. We resigned ourselves to a life sans rice. Sure, we could make cauli rice—it's good, don't get us wrong, but in the end it IS cauliflower tricked out in rice form. It doesn't have the bite or chew that our beloved Uncle Ben's Converted Rice possessed.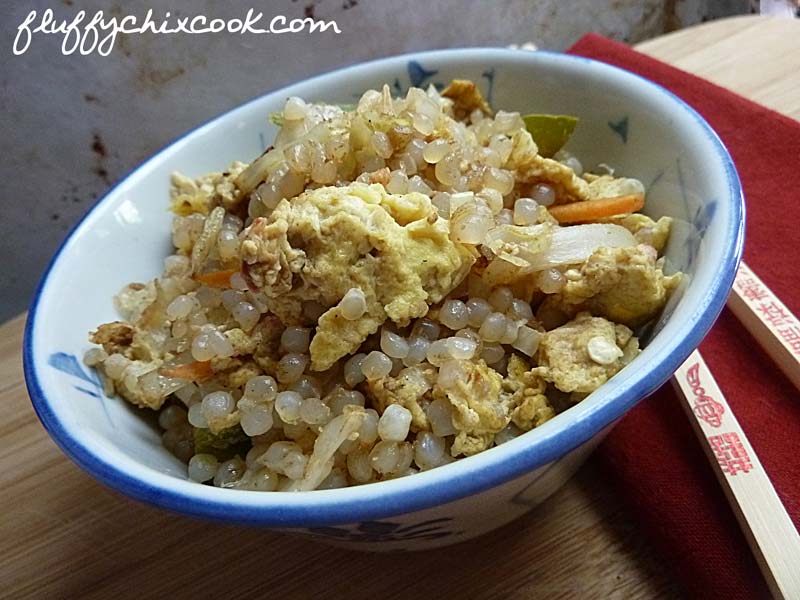 Then we found Miracle Rice made by the visionary folks at Miracle Noodle. We were skeptical. Of course loving our Chinese and Asian food we were on a first name basis with rice paper and rice noodles of ALL varieties. And boy howdy did we love them! But we didn't really "think" there was a possibility these little round orbs of shirataki love would or could replace the life-long love affair with rice, or rice noodles. We were wrong. The chew and bite or tooth of rice is back, Jack! We can't believe how satisfying it is to use Miracle Rice in all of our low carb recipes that called for high carb rice.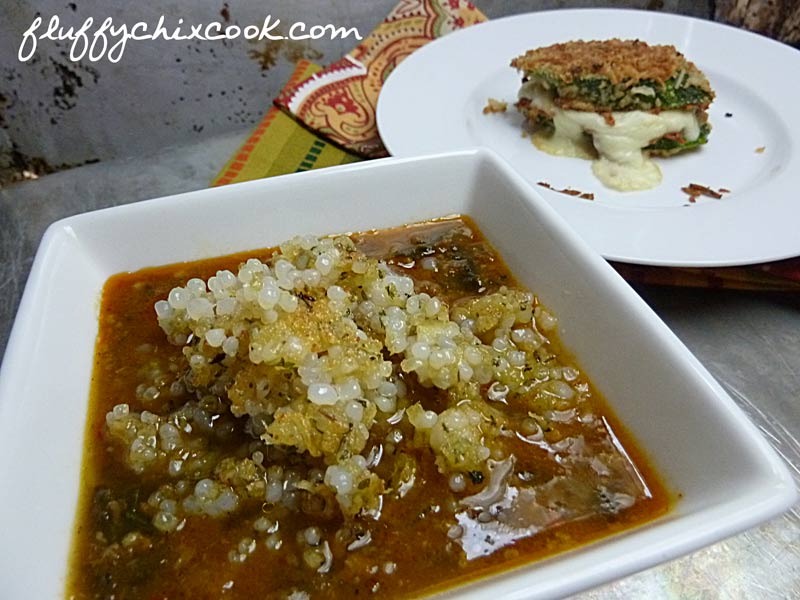 And we're getting healthy while eating Miracle Rice. We can't make the same claim about high carbage rice. Be sure to read more about the health benefits of konjac or konjaku root, the Japanese yam used to make konjac powder and shirataki rice and noodles. We were surprised to learn konyaku is an ancient food enjoyed by Buddhist monks and Chinese and Japanese families since before the 17th century.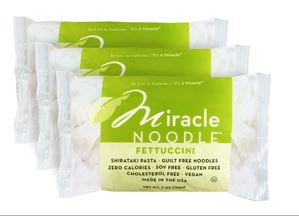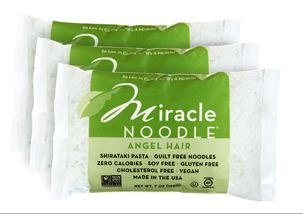 Miracle Noodles are very similar to the texture of rice noodles. Visit Miracle Noodle to see the huge selection of shapes and flavors. The noodles represent a blank canvas for you to build a food extravaganza. We love Miracle Noodles sturdiness and twirlability. We love how the noodles lovingly convey sauces down our pie holes. And we love how easy they are to use, and how they work with any flavor profile. We go through jags, where that's ALL we want: all noodles, all day. And boy do they satisfy and fill us up-keeping us full for hours. Just last night we made crack noodles to go with grilled steak. Dayum! I wish we took photos but we had to shovel it down our gobs so fast, the knives and forks were flying, things got dangerous and 'iffy' as they often do at feedin' time. And well, it just wasn't safe to snap a pic. (But we'll bring you the recipe for Crack Noodles soon, swearsies!)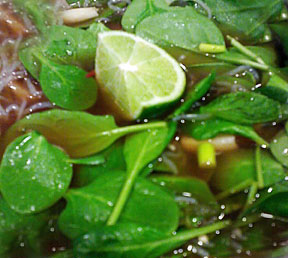 Miracle Noodles and Miracle Rice are food chameleons, food adaptogens. They take on the flavor of anything cooked with it. And that's what good old Southern rice is supposed to do too, right? The low carb shirataki rice takes on the flavor of the moment and elevates it with a nice texture and chew. And as with its high carbage counterpart—it makes a terrific SDS (sauce delivery system). The same can be said for Miracle Noodles. Just as high carb pasta makes a twirly SDS, so do Miracle Noodles. We adore the Miracle Organic Spaghetti and also the Miracle Fettuccini.
Both Miracle Rice and Miracle Noodles provide volume to meals, the way the old high carbage rice and pasta used to function. But, the difference is the Miracle products won't spend a lifetime on your hips after the fun on your lips. Because they are made of indigestible Japanese yam, a 100% soluble fiber, they have no calories and no carbs. It's a secret Japanese mama's have used for years to help them control calories. And because of the soluble fiber, Miracle Noodles and Miracle Rice have been observed to reduce bad cholesterol and improve inflammation and blood glucose too.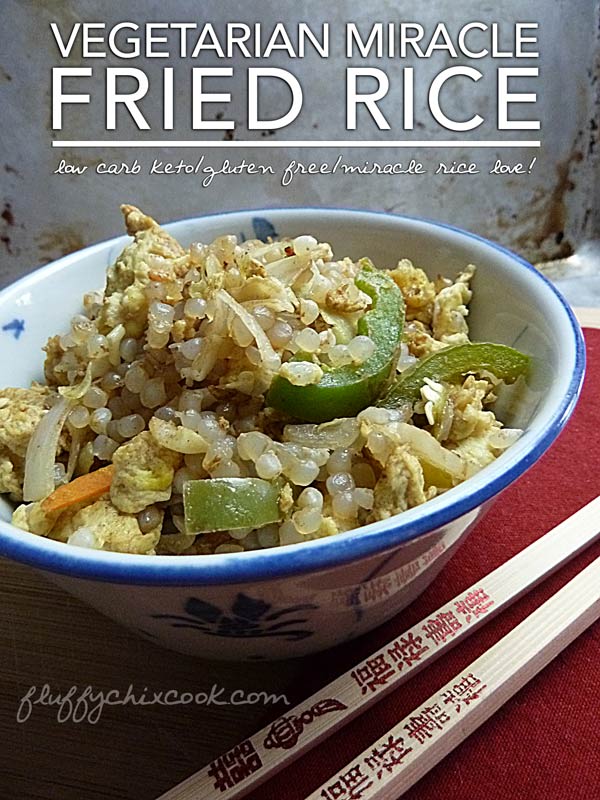 Now, some people complain about the unique aroma of shirataki noodles-straight from the bag, but easily quenched with rinse of cold running water. Others are afraid of "slimy texture." So again, let's talk elephants in living rooms in various stages of undress. We declare, "Shenanigans!" on these fears." Look, plenty of fine foods (gourmet foods) and ingredients possess a unique bouquet: onions, garlic, aged cheese, mushrooms, truffles—and yet, we slavish run to them with eagerness and joy. We think shirataki have been given a bad rap on that score.(Again, reference the "growing a pair" advice, and just rinse under cold water. NBD (no big deal).) As for the slime, don't confuse pearlescence and hydration for slime. Neither rice nor pasta is slimy, but they are wet, and that's easily remedied.
#1 SECRET FOR MIRACLE NOODLE PERFECTION
The best way to eliminate extra moisture from the noodles (that can make a sauce lose its body) is to rinse, drain and toss the Miracle Noodles and Rice into a hot nonstick skillet cranked to medium high heat. Quickly dry sauté the shirataki rice (or noodles) in the dry pan. They'll jump, sizzle, pop a bit, and as you stir they will lose their moisture and dry out (about 2-3 minutes). Once dry they lovingly accept any sauce, including just plain old grass fed butter—and will taste like a million bucks.
We're thrilled to review Miracle Noodles and Miracle Rice and give them five enthusiastic Fluffy wings up (equivalent to a 5 star rating). Please go buy them and try them. Follow our recipes for excellent results and you too will become a Miracle Noodle and Miracle Rice fan. Then rush back here and post a love note extolling the low carb keto, low cal virtue of Miracle Noodles. By the way, we'll be developing recipes as fast as our Fluffy Wings can flap! While you're waiting, go make Fluffy Vegetarian Fried Miracle Rice. You'll swoon from joy.
Visit Miracle Noodle to find out more about the low carb Miracle Noodles and Miracle Rice. They have a fabulous selection of healthy low carb products beyond the noodles and rice, offer great recipes, success stories and healthy information. You can also order from them directly and right now at the time of writing, they offer free shipping and free pedometer with every 12 piece sample pack, and also offer 15% off on their Auto Delivery program!
Make sure to check out our Fluffy Chix Cook Recipe Index for low carb ketogenic Miracle Rice and Miracle Noodles recipes and more!
(Disclaimer: Psssst! At the time of this review the Fluffys we not affiliated with Miracle Noodle, nor did we recipe any payment or free product. We only tell the truth, the whole truth, and nothing but the truth and all opinions and words are our own. And we'd tell ya if something makes us gak! But we heartily approve and endorse Miracle Noodles and Miracle Rice.)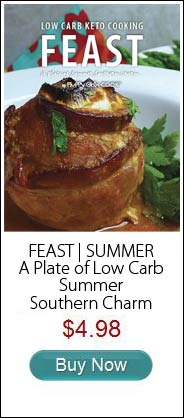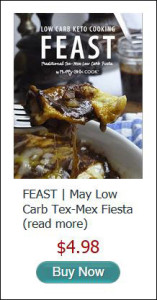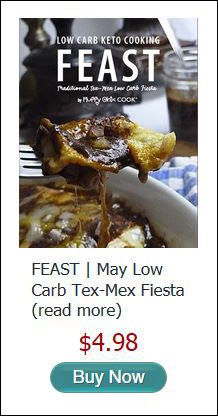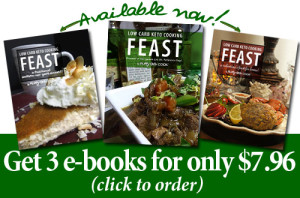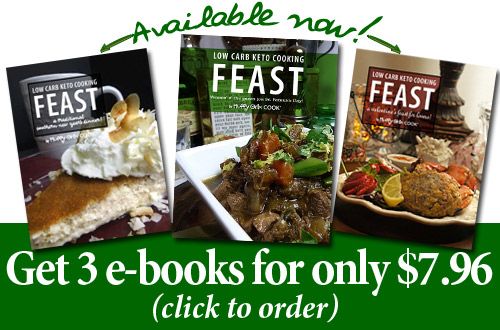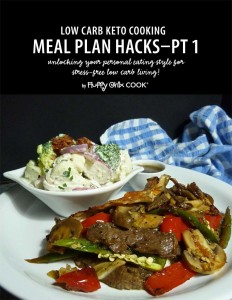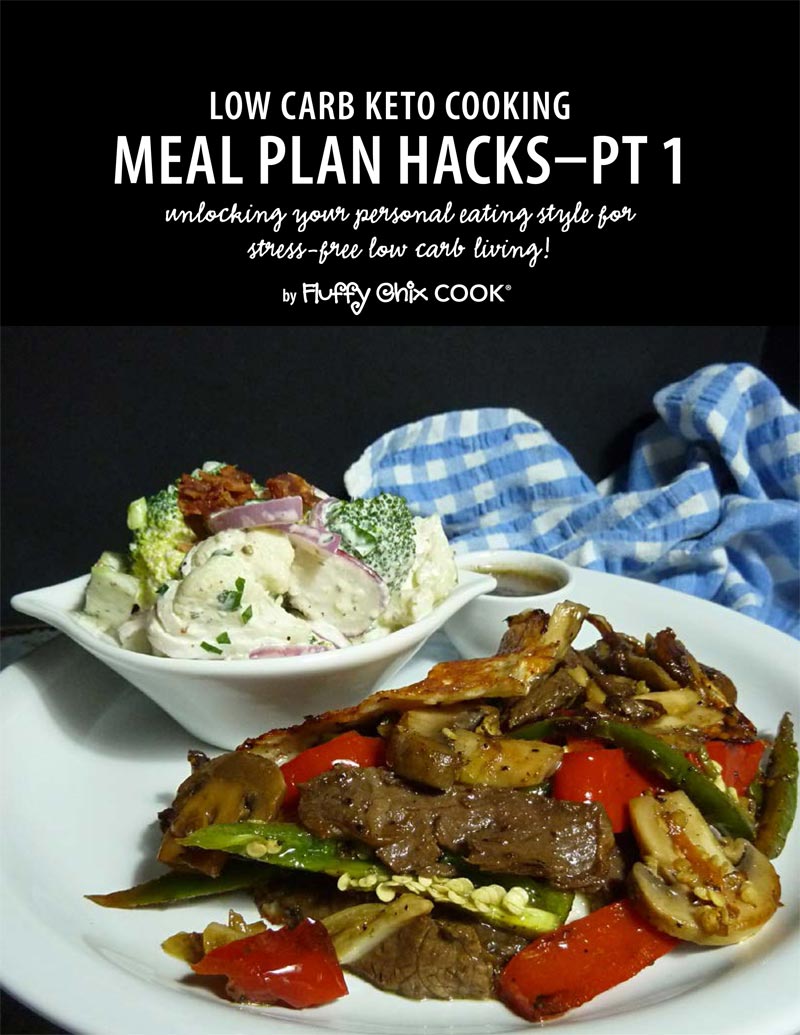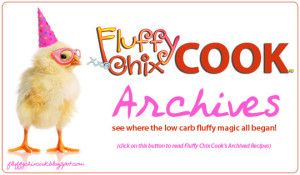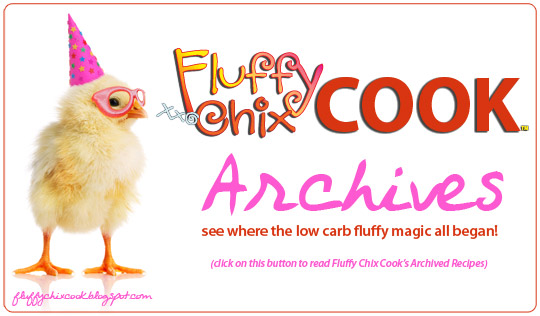 Copyright © 2015 Fluffy Chix Cook. All rights reserved.
We are not dieticians, nutritionists or medical professionals. The materials on this blog are for informational (and fun) purposes only. We do not fact check, nor do we worry about sources. Please do your own fact checking. We encourage you to look things up and check with your doctor or health care professional before acting on anything seen on Fluffy Chix Cook. xoxo