New York Wienie Bowl | Low Carb KISS Cooking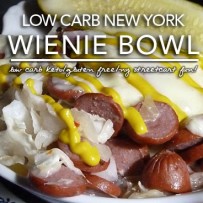 Are you searching for new and simple low carb keto meals and meal plans; low carb meals so simple you can make them within 5-20 minutes start to finish? Are you yearning for a low carb EASY BUTTON? Staying on track in your low carb lifestyle doesn't have to equate to lots of cooking and prepping. With minimal prepping, you can pull off tasty weekday meals in minutes. Join Fluffy Chix Cook as they bring you the first recipe in a the month long Low Carb KISS Cooking Series. Learn foundation cooking techniques, home economics tips and tricks for reducing waste and making savvy uses for leftovers! You're invited! And be sure to tell all your friends!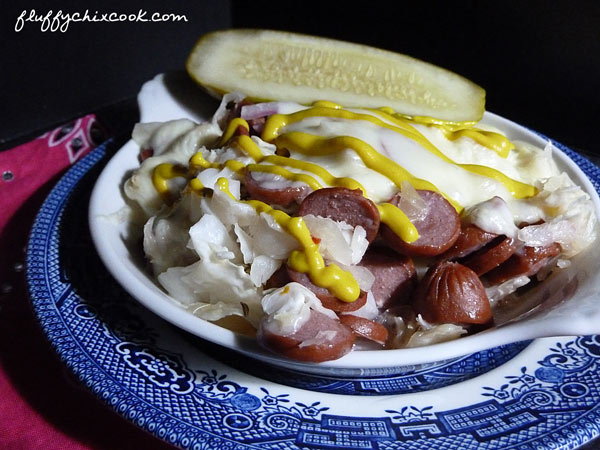 Let's kick off the month of Low Carb KISS Cooking (Keep It Simple Sweetie)! Here's how it's gonna go down. We'll post 2-3 new blog recipes each week over the month of June (starting today). Each recipe will be designed to either inspire new thoughts about variations, or give you new ideas for cooking on the fly. Some recipes will reinforce foundation cooking techniques such as pan grilling, sautéing, stir frying, roasting, or grilling. Some days we'll deal in single or 2 serving portions, other days we'll do a 2-3 pound roast with the purposeful intention of having Lucky Leftovers. We will also provide ideas for Breakfast and Lunch so that you know you can fit the meal into a  low carb keto meal plan, even when limited to 20g of net effective carbs (or less) each day.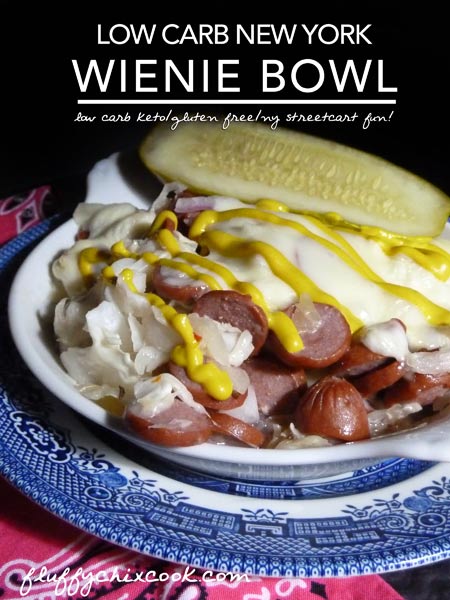 Today we begin with leftovers from Memorial Day weekend. You may either have uncooked wienies hangin' out in the fridge or maybe you have grilled dogs left from the party? Doesn't matter. This recipe can take either one without a blink. Low Carb New York Wienie Bowl is a combo of sautéed, aka fried cabbage and bacon, with a hit of gut-friendly prebiotic (cold processed sauerkraut) and a shake of caraway seeds. (Supposedly caraway seeds helps deter gas and bubbly tummy after eating cabbage and kraut.)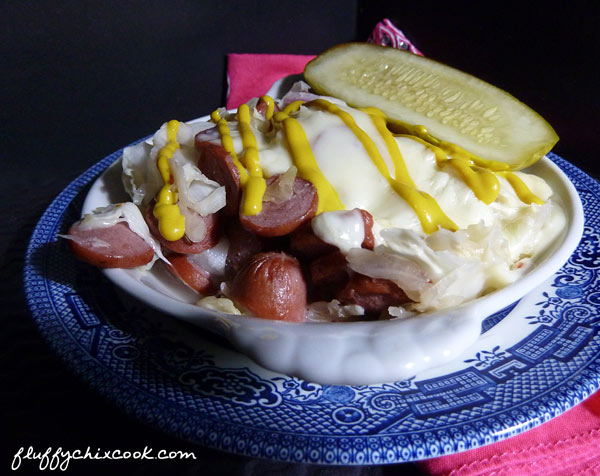 Fluffy Chix really love the all-beef (no beef by-product) frankfurters from Boar's Head—the kind in the natural casing—cuz they have a great flavor and a terrific "snap." We also love Boar's Head Sauerkraut, or Bubbie's Sauerkraut. You may not know this, but just a single serving of naturally fermented, living kraut has more live prebiotic beastie bugs vital to gut health than a single prebiotic supplement and it's more bioavailable than supplements. We try to get 1-2 servings in each day. But sauerkraut is carby because it takes a LOT of cabbage to shrink down into a 2 tablespoons serving of kraut (which has about 1g of carbs per serving). That's why we cut the sauerkraut by adding volume via a little bit of fresh slivered or angel hair cabbage. Using bags of pre-shredded cabbage saves time.
For added convenience and time savings, it helps to pre-cook bacon and BNT it (bag 'n' tag) it in the fridge for the week. Save the bacon grease, then the whole dish can be made in the microwave in about 3 minutes cooking time. We also chop and freeze onions on a plastic lined baking tray, then zip top BNT to the freezer they go. They're perfect for any kind of cooked onion application. Doesn't get much easier. Once we open a bag of wieners or frankfurters, we concentrate on using them up during a week to prevent food waste.
Some ideas for inventive low/no cook uses for frankfurters:

Lo Lo Wienie Wraps (wienie, cheese, sauerkraut, mustard, Lo Lo Wrap)—nuke. done.
Coney Bowl (wienie, Wick Fowler's 2 Alarm Copycat, cheese, onions, mustard)—nuke. done.
Reuben Bowl (wienie, sauerkraut, Swiss, Secret Sauce (from FEAST March))
Bacon Wienies (wienies wrapped in bacon then grilled and served with slaw or salad)
You can also portion and freeze frankfurters for meals down the road. It also helps to assemble them into "bowls" and freeze them, but don't freeze sauerkraut because we think it probably kills off the good bugs you need! Also, freezing fried cabbage tends to affect the texture making it a little soggy and limp.
Suggested Breakfast & Lunch:

BREAKFAST
Coffee with Cream

1 Bacon Egg and Cheese Breakfast Taco

LUNCH

ALBUQUERQUE TURKEY UNWICH
1 tablespoon Basic Mayonnaise
3 iceberg lettuce leaf
2 ounces Sausalito Turkey (Boar's Head)
2 bacon slices
1 ounce Havarti cheese—or your favorite type of sliced cheese <1g carb/oz
1/2 ounce red onion, slivered
1/2 ounce red bell pepper, slivered

CELERY WITH RANCH
1 celery ribs (about 1 7-inch rib)
2 tablespoons Creamy Ranch

SNACK IDEAS
3 radishes with 1 tbsp butter and sea salt (trace carbs)
1 cup BP Bouillon 1 tsp Better Than Bouillon Beef Base and 1 cup water with 1  teaspoon butter (1g EC)

DINNER

NY Wienie Bowl (see recipe below)

DESSERT IDEAS
1 serving sugar free gelatin with 2 tbsp homemade Whipped Cream (trace carbs)

DAILY TOTALS (not including snacks or dessert but including the dinner recipe): 1464 Calories; 121g Fat (73.9% calories from fat); 72g Protein; 24g Carbohydrate; 6g Dietary Fiber; 18g Effective Carbs
Please give this NY Wienie Bowl a try and see how simple it is and how tasty. We get all the satisfaction of a street cart dirty water dog or a Papaya King dog without all the expense of taking a trip to NYC or having all the carbs from a bun. Let us know how it worked out and if you would like more recipes involving wieners/frankfurters!
Oh and just in case you feel like becoming adventurous and making your own sauerkraut or kimchi (infinitely cheaper than buying it each week), take a look at these cool lacto-fermenting kits! We want to try our hand at making sauerkraut without having a smelly 5 liter ceramic crock hanging out in the kitchen and think these might be our solution to easy homemade lactofermented sauerkraut and kimchi!
New York Wienie Bowl | Low Carb KISS Cooking
Quick, easy and satisfying. Learning the basic technique of stir frying means simple meals are only about 3-5 minutes away on any given day. Perfect KISS meal!
Ingredients
1 bacon, raw, medium slice, diced—or use precooked bacon plus 1 tbsp bacon grease
2 cups angel hair cabbage (Fresh Express)
2 tablespoons onion, chopped
1/4 cup Boar's Head Sauerkraut, drained
caraway seeds (optional)
2 Boar's Head All Beef Natural Casing Frankfurters, sliced into rounds
1 teaspoon yellow mustard
1 1/2 ounces Swiss cheese—or Provolone, mozzarella, or your favorite
Instructions
Cook sliced bacon in a nonstick skillet until crispy. Remove bacon.
Add onion to pan with the bacon grease, cook for 2 minutes over medium high heat. Add cabbage and sauté until just wilted. Season with granulated garlic, caraway seeds and freshly ground black pepper. Add sauerkraut. Taste and adjust seasoning. Mix in sliced hot dogs.
Transfer to a microwave safe bowl. Top with Swiss cheese slices or shreds. Cover and nuke on high for 1 minute 30 seconds or until cheese is melted and bubbly. Remove and serve hot, topped with yellow mustard.

Microwave Method |

Place 1 tbsp bacon grease in the bottom of a microwave safe bowl. Top with cabbage, onion, and sauerkraut. Season with garlic, caraway and freshly ground black pepper. Cover and nuke on high for 2-3 minutes or until cabbage is done to your preference. Top cabbage mix with chopped bacon. Toss with 2 forks to fully combine the cabbage. Top with sliced hot dogs and cover with cheese slices. Cover and nuke an additional 1 minute 30 seconds until cheese is melted and bubbly. Serve piping hot.
Notes
The Fluffys keep wieners on hand all the time for super simple meals in minutes. We also prep and precook bacon on Sundays. So it's even easier because then we just use a tablespoon of bacon grease to sauté the onions, cabbage and kraut, and crumble a piece of precooked bacon into the stir fry. In 3 minutes we have a prepped dish ready to go. And if you're really feeling the need for speed, you can make the whole dang dish in the micro.
You can control the carbs by controlling how much cabbage and sauerkraut you use. But honestly? We don't fret that this is 10g net effective carbs because these are such slow acting carbs and they come from such an intensely healthy source!
Serving Ideas This is one-dish-wonder! Serve with a glass of ice cold sparkling water, a sugar free seltzer, or a sugar free Zevia Cream Soda. Pretend you're eating a NY dog at the ballpark!
Nutritional Information 647 Calories; 53g Fat (73.9% calories from fat); 30g Protein; 13g Carbohydrate; 3g Dietary Fiber; 10g Effective Carbs
Copyright © 2015 Fluffy Chix Cook. All rights reserved.
http://fluffychixcook.com/new-york-wienie-bowl-low-carb-kiss-cooking/
Copyright © 2016 Fluffy Chix Cook. All rights reserved.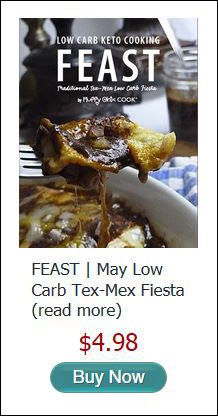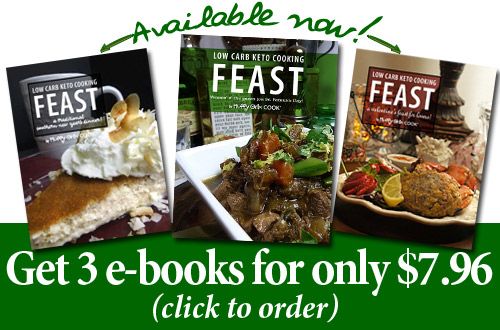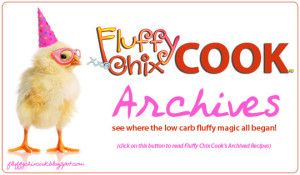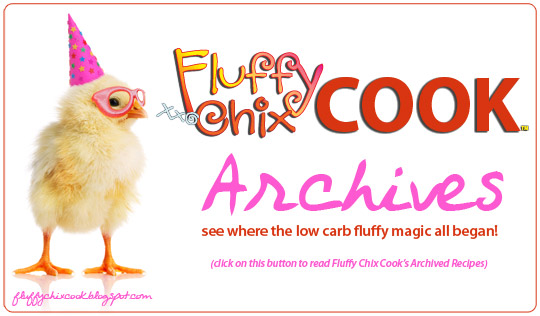 Copyright © 2014 Fast Days – Healing Days. All rights reserved.
We are not dieticians, nutritionists or medical professionals. The materials on this blog are for informational (and fun) purposes only. We do not fact check, nor do we worry about sources. Please do your own fact checking. We encourage you to look things up and check with your doctor or health care professional before acting on anything seen on Fluffy Chix Cook. xoxo