Orange Cranberry English Muffins – Low Carb Keto Love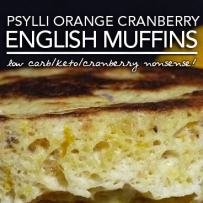 People may not realize how easy it is to live a satisfying low carb keto lifestyle, and are taxed to envision a life without bread. But, healthy low carb keto lifestyles does not mean a "thou shalt never enjoy bread," it simply means you must choose "the right kind of bread." And if you're looking for a low carb keto English muffin, then look no further. Fluffy Chix Cook has a low carb keto Mile High English Muffin recipe that will extinguish your bread cravings in one easy swoop. And if you want orange cranberry? Forgeddaboutit! Here's your low carb keto recipe for Orange Cranberry English Muffins!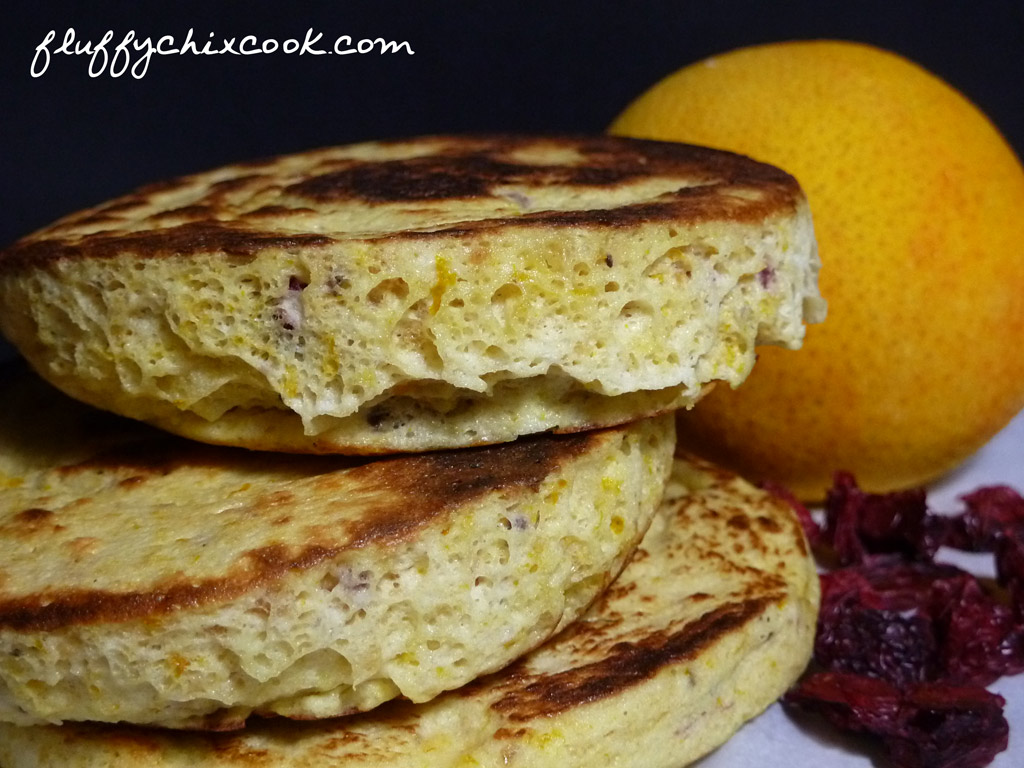 Wow! The first of many variations on the Mile High English Muffin, orange cranberry, rocked our low carb keto world—they'll rock your world, too. You won't believe you're living a low carb lifestyle. But what will convince you is the absence of hunger, lack of cravings, and sustained sense of pleasant fullness these low carb keto Orange Cranberry English Muffins provide.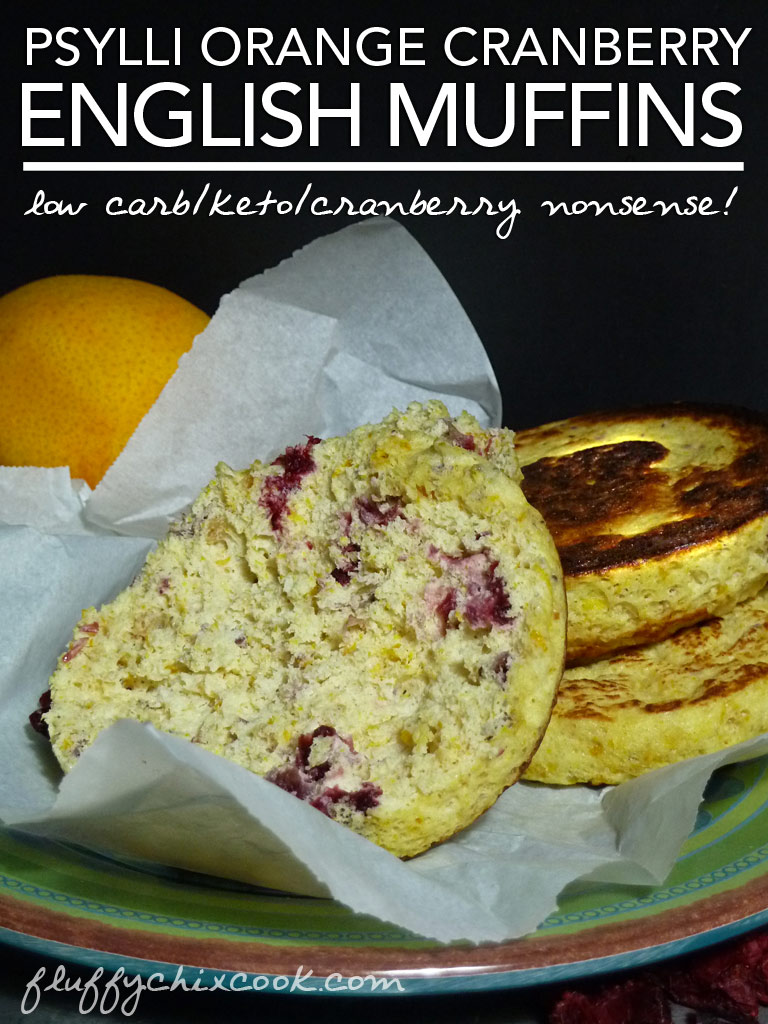 In our former high carbage glory days, we made sourdough English muffins. Orange cranberry was one of our favorites. But we stoically left them behind in that other life. And honestly, the value of a low carb ketogenic lifestyle (one of many) is that the longer you live this lifestyle, the less you crave the foods from former days.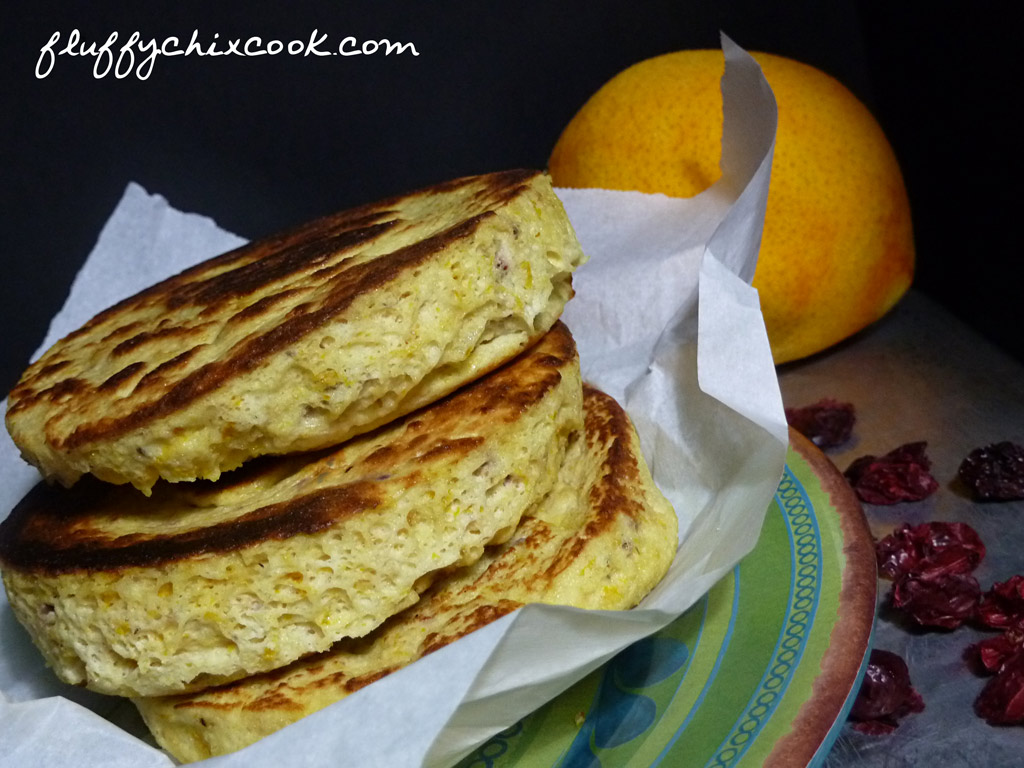 Even though I can't say we "craved" these, it's lovely knowing that food just "feels normal." If we wake up one day saying, "Hmmm, orange cranberry English muffins sound good today." There is no abstinence, or will power involved. We simply walk into the kitchen, whip out the Mile High Keto Biscuit Mix, and in twelve minutes, we'll be enjoying low carb keto, perfectly diabetic friendly, Orange Cranberry English Muffins.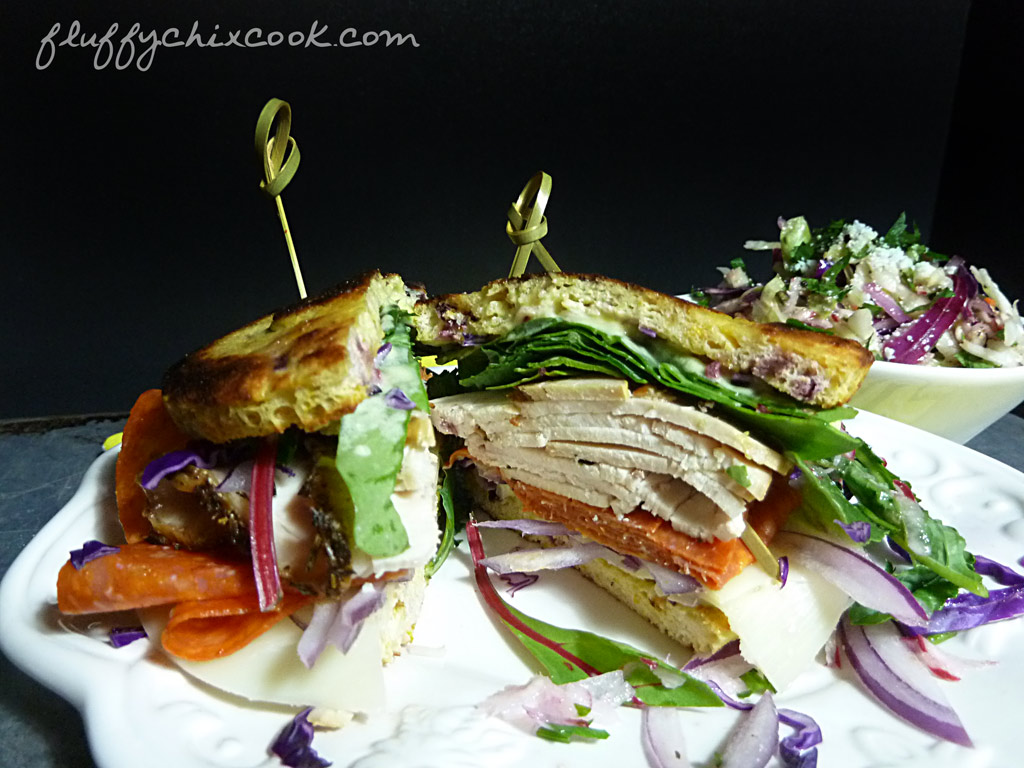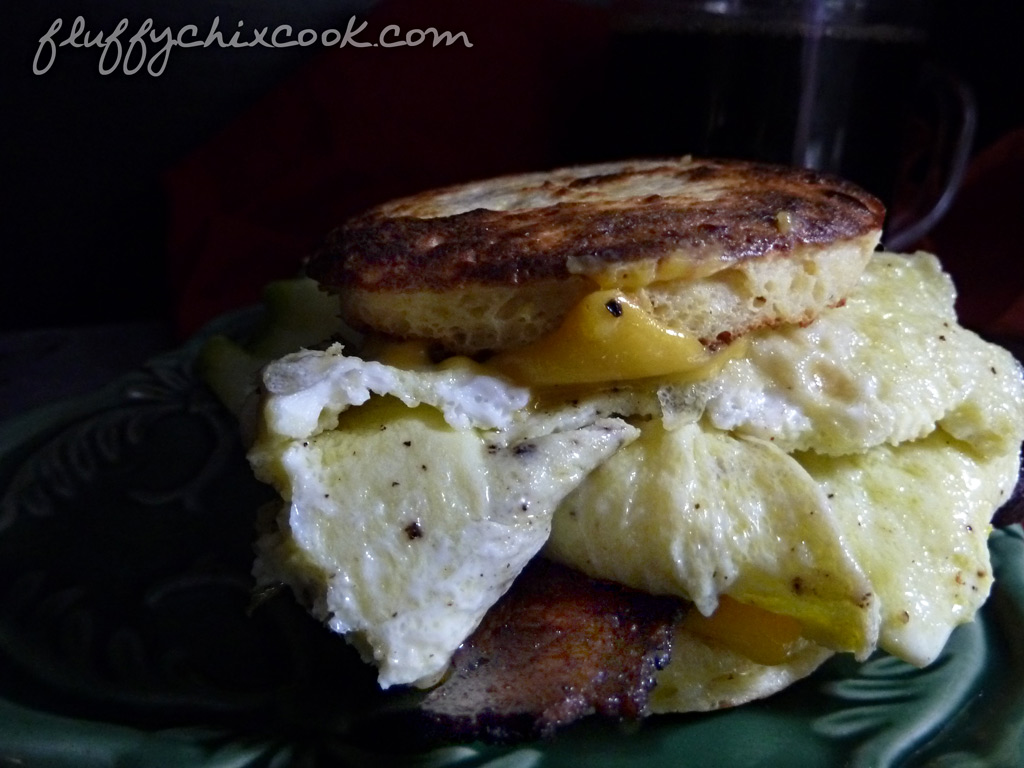 Oh and don't think they're only for breakfast! Enjoy Fluffy Chix Cook's Orange Cranberry English Muffins as the "bun" for your favorite burger. Throw some blue cheese on it—yummy! Make a sandwich with it. This was incredibly delish: roasted rosemary turkey, pepperoni (right? sounds weird, tastes awesome), provolone, super greens trio, red onion, garlic aioli (homemade), and House Vinaigrette.
These are the ramekins we use. Using ceramic ramekins by Norpro, (4-inch, external diameter—with 2-inch sides, 8 ounce capacity), is a perfect size for English muffins. You can also try the 3 ¾-inch diameter size to see which you prefer. The muffins will be thicker in the 3 ¾-inch ramekins. But we like both of them. Make sure the sides are straight, not slanted (like you find in custard cups).
Orange Cranberry English Muffins – Low Carb Keto Love
Mile High Keto English Muffins are an OWL friendly, English muffin recipe that uses the Mile High Keto Biscuit Mix. The beauty of this English muffin is that it's completely realistic and great low carb keto bread, but it doesn't spike my blood sugar, and I lose weight after eating them. (YMMV—so please test with your glucometer and scale.)
Ingredients
Instructions
Rehydrate low carb dried cranberries in 2-3 tablespoons water or the low carb cranberry juice made while making the dried cranberries. Nuke on both on high for 30 seconds. Cover and steep 5 minutes. Remove berries, blot well with a paper towel and roughly chop.
Spray a 3-1/2 to 3-3/4 inch ramekin (with 2-3 inch sides) with olive oil or coconut oil cooking spray, or coat with olive oil.
Mix all ingredients with a spatula until evenly combined. Divide into 3 servings (about 5 tbsp/muffin). Pour into prepared ramekin.
Microwave each one on high for 65 seconds. Cook 1 at a time for the best rise. Heat a small heavy skillet (cast iron works great) over medium heat until very warm. Add English muffins (unsplit) and toast in a dry pan until golden on the outside (about 45 seconds per side). Remove from pan. Split English muffin with a fork or knife, and enjoy. Top with your favorite low carb foods!
If desired, pan toast the fork-split side in melted butter, for a toasted English muffin. The toaster oven is not the English muffin's friend. It causes it to shrink up and dry out.
Notes
Mile High English Muffins are Fluffy Chix Cook's favorite OWL-friendly, low carb keto English muffin. We love that they're entirely diabetic friendly and won't spike your insulin or blood glucose. When you have the biscuit mix on hand, you can make so many different low carb bread varieties in minutes. The Orange Cranberry English Muffins are an awesome variation!
We use the microwave because, for some reason the boost it gets from moist-cooking in the microwave drives a higher, more explosive rise than the rise experienced through conventional baking. It takes very little time to cook in the microwave, and browns up in a dry pan on the stovetop. (We use carton egg whites for economy and because whole eggs taste too eggy. The keto part comes in with the toppings that sit on the English muffin!)
Serving Ideas Enjoy these with butter and low carb preserves or as a breakfast sandwich. These are also awesome used as a non-traditional hamburger or sandwich bun.
Nutritional Information
Per Serving 110 Calories; 5g Fat (42.2% calories from fat); 11g Protein; 5g Carbohydrate; 2g Dietary Fiber; 3g Effective Carbs
Copyright © 2014 Fluffy Chix Cook. All rights reserved.
http://fluffychixcook.com/orange-cranberry-english-muffins-low-carb-keto-love/
Copyright © 2016 Fluffy Chix Cook. All rights reserved.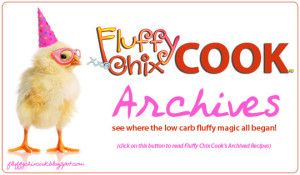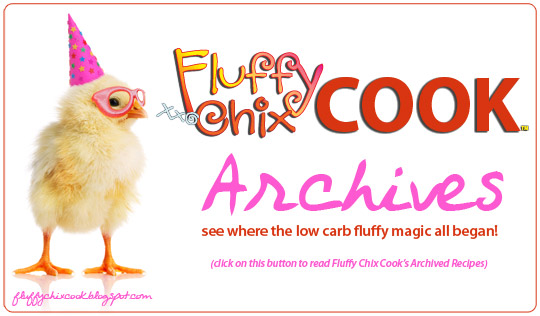 Copyright © 2014 Fluffy Chix Cook. All rights reserved.
We are not dieticians, nutritionists or medical professionals. The materials on this blog are for informational (and fun) purposes only. We do not fact check, nor do we worry about sources. Please do your own fact checking. We encourage you to look things up and check with your doctor or health care professional before acting on anything seen on Fluffy Chix Cook. xoxo