Paltry Er Paltrow Pursuits, Gwyneth Paltrow, and $29 of Low Carb Food for a Week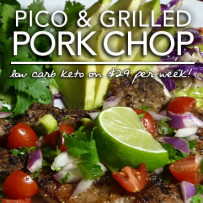 Can anyone eat a healthy diet for $29 per week, the same amount of money allowed per week in the SNAP program? Fluffy Chix Cook wanted to find out, and just for good measure they compared their low carb keto haul with the grocery haul made by Gwyneth Paltrow's assistant on her behalf. Paltrow caved after only 4 days, landing face down in a box of glutinous yuck-filled Totino's Pizza Rolls. Find out how little Susie from the Fluffys fared. Did she make it a bust, or was there low carb food left to start another week of eating?
Gwyneth Paltro and the Fluffys went to the grocery store and spent $29.00; the amount of food credits given to food stamp recipients for a week of food. Maybe I should say, Gwyneth sent her assistant to buy food from the "poor people's store." The Fluffys however, went to the po' folks stores we normally shop at week-in and week-out. We want to make blatant fun of what appears to be Gwyneth's elitist, out of touch, idiocy and also want to soberly show that it is indeed economical to live a low carb keto lifestyle, even on food stamps! And further more…you can not only live, but live WELL on $29.00/week.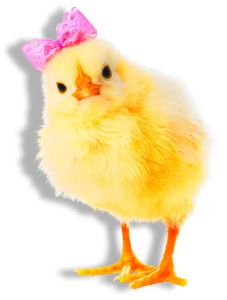 First let's do a little math…since we always use Susie as an example, let's continue. She's so much fun to tease.
Little Susie needs 70g of healthy and complete, cooked protein per day on average.
70g of cooked protein x 1.2 = 84g of raw protein per day on average (assuming a 20% wt. loss/cooking).
70g/7g = 10oz cooked protein X 7 days = 70oz cooked protein per week, or 4.375lbs cooked protein.
84g/7g = 12oz raw protein X 7 days = 84oz raw protein per week, or 5.25lbs raw protein.
Little Susie needs healthy fats. Since olive oil isn't in the budget this week, Susie will allow unhealthy store bought mayo in order to supplement butter and avocados. But next week, she will budget for olive oil and ditch the trans fat filled partially hydrogenated soybean oil in Hellmann's Mayonnaise.
Little Susie doesn't "need" any veggies, since technically there is no actual daily carb requirement for humans. Our livers are capable of making what little glucose is needed for those parts of the body dependent on glucose for energy. That glucose usually comes from carbs, but in the absence of carbs is converted by the liver from protein. But Susie would be a very angry little bird without her veggies…so there WILL be veggies…as God is her witness! She used the green velvet curtains to make a dress to show she means business!
So now we are armed with Susie's nutritional needs. We know she needs 5.25lbs of complete raw protein for the week, or 4 3/8lbs cooked protein. We know she needs healthy fats, and she dang sure needs low glycemic veggies in order to keep her from killing us all with her fiery wrath. We're to fear her fiery wrath.
Let's go shopping! No wait! Let's make fun of Gwyneth first! Here is what Gwyneth's assistant bought with $29.00.
1 doz eggs
1 lb black beans
1 lb brown rice
1 package frozen green peas
1 package corn tortillas
1 onion
1 bunch green onions
1 ear corn on the cob
1 head romaine
1 head kale
1 tomato
1 avocado
1 head garlic
1 bunch cilantro
1 box Totino's Pizza Rolls
7 limes
7 limes (um cuz doesn't everyone need 7 limes/week to prevent scurvy)????? WTF Gwyneth? Many might be tempted to ask of Paltrow, "Were you born a douche or did you just evolve into one over time from eating one too many placentas?" But the Fluffys cast no such aspersion or judgment on Ms. Paltrow.
Gwyneth took the $29/week grocery challenge to raise awareness for SNAP, the Supplemental Nutrition Assistance Program (food stamps). According to a quote from hahasforhoohas.com, a satirical op-ed blog about funny women being funny, Paltrow opined, "I wanted my experience to be as real life as possible, so I sent my assistant out to buy the groceries with a list I made that morning. I specifically said, "Don't go to the members only Pesticide/GMO/Gluten Free All Natural Buddhist Farm Coop – go to the grocery stores where all the poor people go.""
So the challenge was on…could a person actually eat and eat WELL on $29.00/week? Well experience growing up tells us, "Hell yeah!" A family of 4 can live on $29.00/week if they were really pressed. But more than entirely possible for a single person to consume a very healthy low carb keto diet on $29.00/week or $125.00/month (figuring 4.33 weeks/month, yearly).
The Fluffys decided to go shopping in the sales circulars we receive in the mail each week. We wanted to make sure we optimized Susie's nutrition and kept her on the low carb straight and narrow. (Oh and we over-spent on veggies! Susie will have enough veggies to get her partially through the 2nd week.)
Here's what Susie bought with her $29.00:
Bone in chicken breasts ($0.99/lb) X 2lbs = $1.98 Kroger
Bone in pork chops ($1.99/lb) x 2lbs = $3.98 Kroger
Eggs (2 doz for $5) X 1 = $5.00 Kroger
Bumblebee Chunk Light Tuna ($0.89/5oz can) X 3 cans = $2.67 Kroger
Hellmann's Mayo (yeah we know it's crap too) ($2.88/30oz) X 1 jar = $2.88 Kroger
Falfurrious Butter ($1.99/lb) X 1 = $1.99 Kroger
Avocados ($0.39/ea) X 5 = $1.95 Aldi
Grape Tomatoes ($0.59/10oz) X 1 = $0.59 Aldi
Cucumbers ($0.29/ea) X 1 = $0.29 Aldi
Onion ($0.39/lb) X 1 = $0.39 Aldi
Lettuce ($1.29/14oz) X 1 = $1.29 Aldi
Mushrooms ($0.69/8oz) X 1 = $0.69 Aldi
Cilantro ($0.50/ea) X 1 = $0.50 Aldi
Jalapeno Jack Cheese (1.99/lb) X 1 = $1.99 Sprouts
Broccoli ($0.98/lb) X 1/2 lb = $0.49 Sprouts
Green Beans ($0.98/lb) X 1 = $0.98 Sprouts
Red Bell Pepper (0.98/lb) X 1 = $0.98 Sprouts
Jalapenos ($0.98/lb) x 1/3 lb = $0.32 Sprouts
Total without Tax = $28.96
And here's some of the meals Susie would make with her $29.00 worth of food assuming she has the salt, pepper, granulated garlic, dried parsley, ground cumin, and apple cider vinegar in her pantry:
BREAKFASTS FOR THE WEEK
M-W-F
2 Softboiled Eggs with Butter
T-Th-Sat
2 Scrambled Eggs with Butter and 1oz Jalapeno Jack Cheese + ½ Jalapeno
LUNCHES FOR THE WEEK (no lunch on Sunday due to Sunday Brunch):
M-Sat
Tuna Salad (1 can tuna, 2 hard boiled eggs, mayo) = 2 meals per recipe X 6 days
2 grape tomatoes, ½ avocado, 1/2 handful of lettuce
DINNERS FOR THE WEEK (all protein weights are assuming cooked weights: 3 servings cooked meat per breast; 4-6pork chops)
Monday
3 oz Roasted Chicken Breast with Butter & Spices
Butter Roasted Green Beans
½ avocado + 3 grape tomatoes
Tuesday
1 Pan Roasted Pork Chop in Butter
Broccoli in Brown Butter
Side Salad (1/2 handful of lettuce, 2 slices cucumber, 2 grape tomatoes, ½ avocado)
Wednesday
Stir Fried Chicken (3oz leftover roasted Chicken, broccoli, green beans, grape tomatoes, s/p/gg/soy sauce)
Side Salad (1 handful of lettuce, 2 grape tomatoes, 2 slices cucumbers, 1/4 avocado)
Thursday
1 Smothered Pork Chop (chop, butter, mushrooms, onion, red bell pepper, jalapeno, cilantro, water)
1/4 avocado, 2 grape tomatoes
Friday
Mexican Chicken (3oz leftover chicken breast, leftover butter sautéed mushrooms, onion, red bell pepper, jalapeno, jalapeno jack cheese)
Side Salad (1 handful of lettuce, 2 grape tomatoes, 2 slices cucumbers, 1/4 avocado)
Saturday
1 Grilled Pork Chop with Pico (2 tablespoons onion, 2 grape tomatoes, 1/4 avocado, cilantro)
Roasted Broccoli with Butter
Sunday
Brunch
Spanish Omelets (2 tablespoons onion, 1/8c red bell pepper, ½ jalapeno, 1 mushroom, 1oz jack cheese, butter, cilantro, leftover shredded grilled pork chop)
Dinner
Roasted Chicken Breast
Green Beans in Brown Butter
½ avocado, 2 grape tomatoes, 2 slices cucumber
Salad Dressing for the Week is made with:
Mock Green Goddess
apple cider vinegar
water
mayonnaise
avocado
jalapeno
cilantro
s/p/gg (granulated garlic)/dp (dried parsley)
Blend everything until a fine puree forms. Store in an airtight container.
IN CONCLUSION
Not only is it feasible to eat on $29/week, Susie actually had a few leftover items such as a couple of pork chops, 2/3 of a chicken breast, 4 eggs, jalapeno jack cheese, butter, some veggies. Is it easy? Nope. Well…it is, but it isn't. This is super clean eating and some people don't know how to eat this way. Some people get bored eating this way; sans treats, sweets, and low carb bread substitutes. Some people don't want to have to think to work out the meal plans and utilize every ounce of food so that you experience zero waste or as close to it as you can possibly get. You have to be a savvy sales shopper and have some knowledge of home and kitchen economy. Some have no idea how to even cook, much less have a desire to cook. But it is entirely possible to live, and live well on $29.00/week.
The stores Susie would buy these items from are within 2 blocks of each other and within 2 miles of her house. She gets 30 miles to the gallon and so very little gas would be used (about $0.40-$0.50) for the round trip.
What can you buy for $29/week. Can you feed yourself? Take the challenge and show us on your blog or in the comments here!!!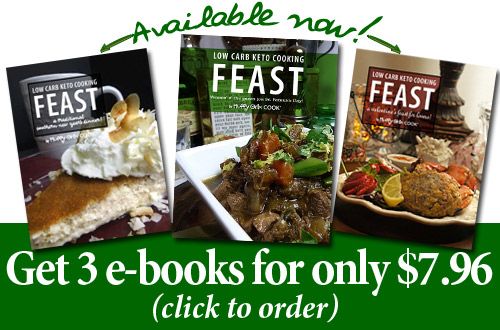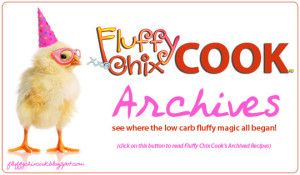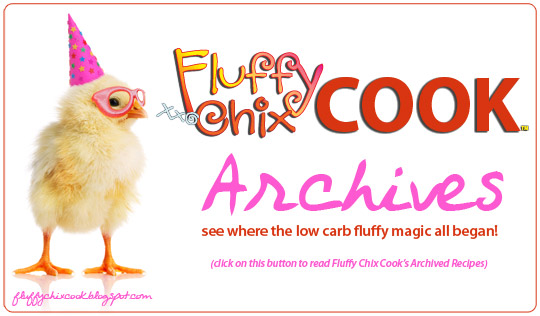 We are not dieticians, nutritionists or medical professionals. The materials on this blog are for informational (and fun) purposes only. We do not fact check, nor do we worry about sources. Please do your own fact checking. We encourage you to look things up and check with your doctor or health care professional before acting on anything seen on Fluffy Chix Cook. xoxo