Psylli Induction Pasta – Low Carb | Gluten Free Noodles! Hurray!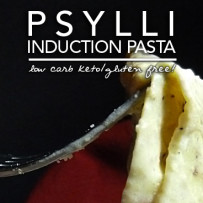 I've been trying to crack the code on low carb keto pasta for close to the entire 14+ years I've been low carbing. It has been the last bastion of high carbage hijinx that remains to taunt and tease us. Oh sure, Fluffy Chix Cook has zoodles, and sketti squash, and shirataki noodles. But sometimes a fluffy chix just wants to have fun with her pasta and have it taste and feel a LOT like the real deal! And she doesn't feel like spiking her blood sugar or running her insulin up the flag pole while she's doing it, either. So what is a true-blue low carber supposed to do with pasta cravings? Make low carb keto, totally Induction and diabetic friendly Psylli Induction Pasta, of course!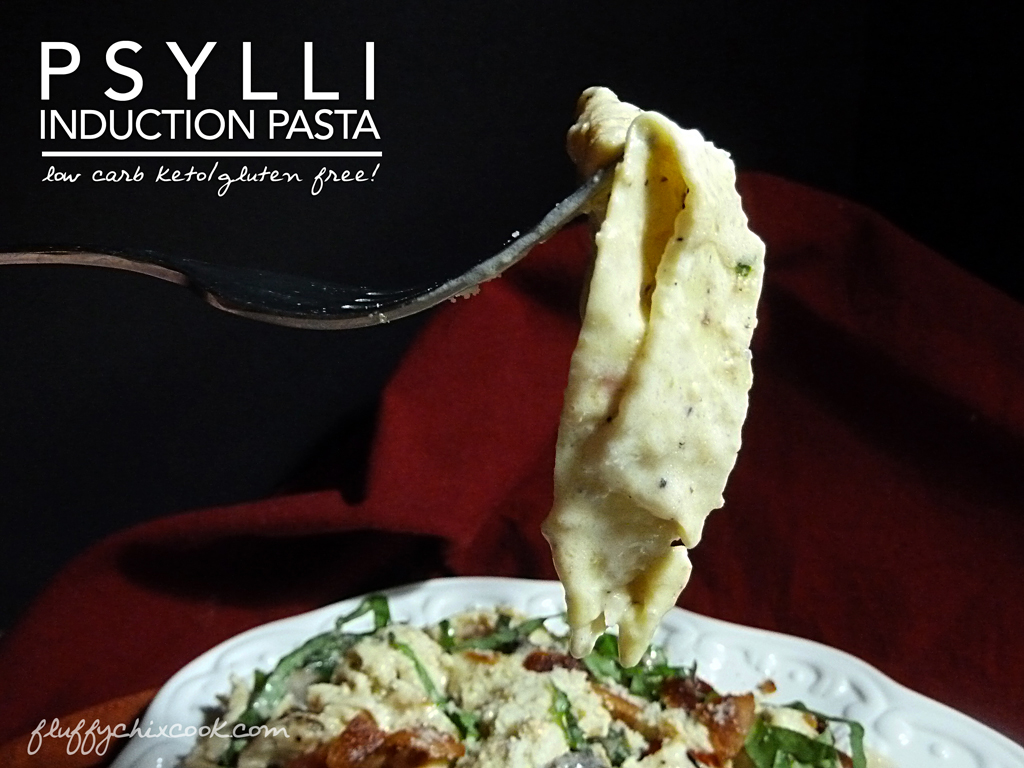 For years, I've seen recipes running around the internet making pasta out of cream cheese and psyllium. I was intrigued. Tell me of your ways. What is this psylli cream cheese pasta of which you write? The recipes are all over the internet, and another one here. Google is your friend! But dang if they weren't very, very, heavy on the psyllium husks! Talk about a colon cleanse! But, I do bless the person, whomever that may be, who first sat down and had a light bulb moment thinking, "You know, if I put eggs, psyllium and cream cheese together, I'll get a decent low carb, gluten free noodle replacement!" Sadly, that person wasn't me. I was only the schlep to read about it and say, "Jeepers Creepers Batman-that's a lot of psyllium, but it's pasta! I shall make that low carb keto pasta mine forthwith!" And then I set to do it and tweak it, being the tweaker I am, so that it was more gut-friendly. And it was good. So good.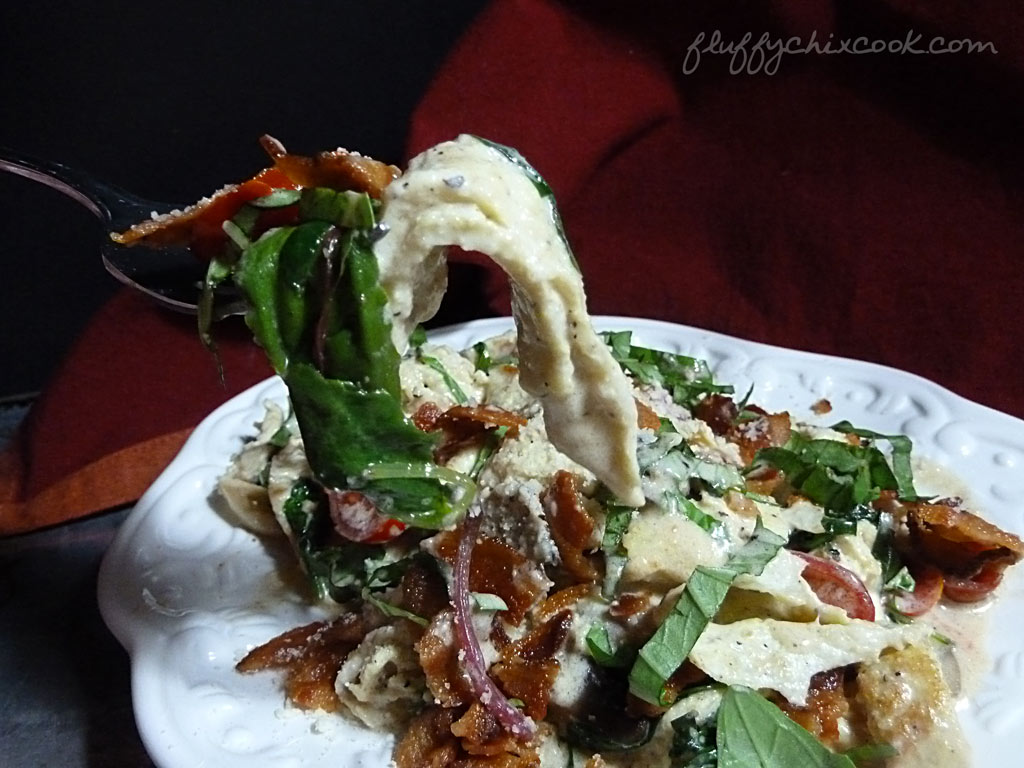 And that led me to think, hey! I'll use a hybrid of the Psylli Wrap recipe and see what happens. The cream cheese makes it a little bit creamier, while the psyllium gives it body. I had big plans for them, but I had a couple of minor tweaks to iron out, first! I'd make a pumpkin pasta version to use as lasagna noodles – check. Done! (Coming soon to a blog near you.) I'd make spinach pasta versions (still waiting to get to that, but soon, soon) and I'd maybe make a roasted garlic version. I'd eat them as pasta and as ravioli, cannelloni, manicotti, and lasagna! I'd eat them in the morning, in the evening. I would just eat the you-know-what outta them!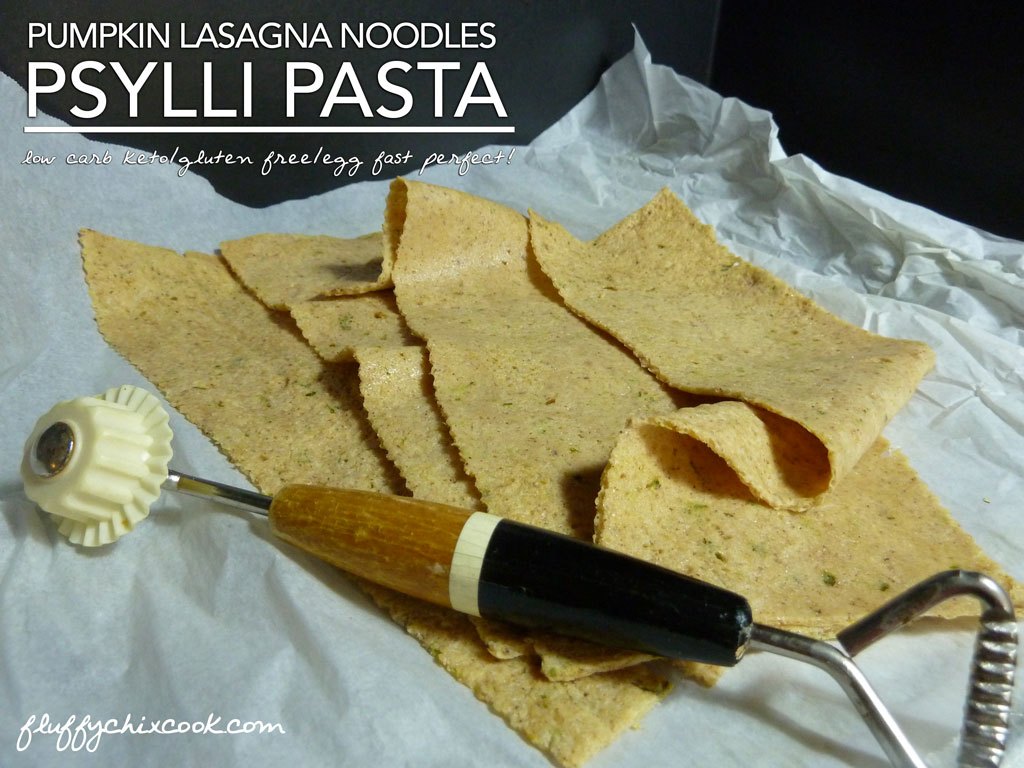 Then spring came and I promptly forgot about them.
It took Mellissa Sevigny of I Breathe, I'm Hungry fame, to remind me of the Psylli Induction Pasta with her awesome recipe for Egg Fast Fettuccine. I thank her for contributing to the inspiration for the Psylli Induction Noodles recipe and encouraging me to get off my duff and finalize the recipe. And if you haven't seen or tried her delicious Egg Fast Fettuccine, you need to drop what you're doing and try it! It's an Egg Fast game changer and divine. You won't believe you're eating super low carb PASTA. Did you hear me, for cripe's sake. I said Pasta with a capital P. Her recipes and photography are nothing short of genius!
So back to the Psylli Induction Pasta or low carb noodles. They have some chew to them and they are twirl-able, which is high priority in my book. I warn you now, the texture is not a dead ringer for pasta, but dangit! How can you argue with pasta that is grain and gluten free and only has 1g of effective carbs per serving? You can't! And on top of that it is a most excellent SDS (sauce delivery system). We easily got 2 servings out of this recipe, but even if you decided to go for a colon blaster and eat a full recipe, it wouldn't be bad!
Oh and if you need an easy and creamy Alfredo Sauce, here you go!! This one is kinda a "faux" sauce to fit into Dr. Eric C. Westman's Page 4 Diet, which limits daily cream consumption.
What's your favorite form of pasta? Drop me a comment and maybe I will pick your pasta form next!!!

Here's a really cool combo pasta and ravioli cutter made by Norpro. I really love Norpro kitchen gear. Norpro's products are durable and easy to maneuver. Of course, it's not the ravioli cutter that my daddy used (the one shown in the picture with the lasagna noodles was his and came to me), but it's still a very useful tool to own-even as a low carber!
Psylli Induction Pasta – Low Carb | Gluten Free
Psylli Induction Pasta won't have an exact pasta texture. It is a little chewy, but it's not as silky as pasta, nor does it have the strength of an al dente glutinous pasta. But it does have enough body to make twirlable and it's a great SDS (sauce delivery system). Thanks to Mellissa Sevigny of I Breathe, I'm Hungry for her Egg Fast pasta; and all the intrepid cooks out there experimenting with cream cheese and psyllium husk pasta for great inspiration!
Ingredients
Instructions
Nuke cream cheese in microwave on high for 15 seconds. Remove and stir in the next 4 ingredients through whole egg. It will be gloopy and lumpy. Slowly add the egg whites. Stir until an even paste forms, working out all the lumps. Once, it's smooth you can add the remaining egg whites. Stir until you get an even consistency. If using glucomannan, sift gluco over the top and stir quickly to prevent clumping.
Preheat oven to 350°. Line a 12x18 sheet pan with nonstick aluminum foil. This is very important. It must be nonstick aluminum foil. Spray nonstick foil with olive oil or coconut oil cooking spray. Set aside.
Pour mixture into pan and spread it out to about 1/16-inch thickness. Bake 8-10 minutes until cooked completely, but not browned.
Remove from oven and cool on a wire rack. Roll up pasta sheet, leaving the aluminum foil behind. You want to roll it from the short end so the pasta strands will be the longest. With a sharp knife, cut the pasta into anywhere from 1/8-inch widths for linguine to ¾-inch widths for pappardelle noodles. Gently toss noodles with your fingers to open them up and make a bed of pasta. Toss with your favorite piping hot sauce. Top with Parmesan cheese and serve immediately.
Notes
Soooo about psyllium husks. You MUST drink lots of fluid when adding this to your diet. Seriously. Psyllium can cause bowel obstructions and problems for some people, so it may not be suitable for you. Check with your doc before adding it to your diet. This recipe uses whole husks (don't grind them). The daily serving size is 2 teaspoons of whole husks per day. So if you ate a half recipe you'd be fine. If you ate the whole thing, you might have problems since a whole recipe is 3 teaspoons=1 tablespoon. Again, DRINK. LOTS. OF. WATER.
And when you think you get to enjoy this pasta for 5 minutes worth of effort while remaining true to your low carb keto school, I think you will be just as thrilled with it!
Serving Ideas Serve with your favorite sauce
Nutritional Information
Without Glucomannan Per 1 Serving (Full Recipe): 364 Calories; 25g Fat (64.3% calories from fat); 24g Protein; 7g Carbohydrate; 5g Dietary Fiber; 2g Effective Carbs
Per 2 Servings (2 servings per Recipe): 182 Calories; 12g Fat (64.3% calories from fat); 12g Protein; 3g Carbohydrate; 2g Dietary Fiber; 1g Effective Carbs
With Glucomannan (2 servings per recipe): 182 Calories; 12g Fat (62.6% calories from fat); 12g Protein; 5g Carbohydrate; 4g Dietary Fiber; 1g Effective Carbs
Copyright © 2012 Fluffy Chix Cook. All rights reserved.
http://fluffychixcook.com/psylli-induction-pasta-low-carb-gluten-free-noodles-hurray/
Copyright © 2016 Fluffy Chix Cook. All rights reserved.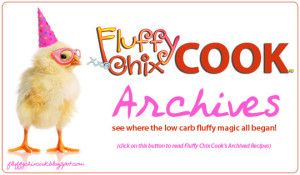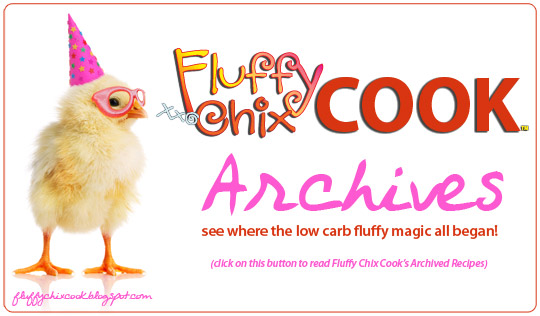 Copyright © 2014 Fluffy Chix Cook. All rights reserved.
We are not dieticians, nutritionists or medical professionals. The materials on this blog are for informational (and fun) purposes only. We do not fact check, nor do we worry about sources. Please do your own fact checking. We encourage you to look things up and check with your doctor or health care professional before acting on anything seen on Fluffy Chix Cook. xoxo