Pumpkin in Browned Butter – aka Refried Pumpkin | Keto Allergy KISS Day 2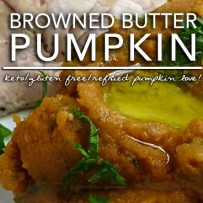 Do you love and miss mashed sweet potatoes with heaps of butter on your low carb Induction meal plan? Well, if you do, Fluffy Chix Cook has news for you. People of Middle Earth, wail no more! Healthy, low carb keto, mashed pumpkin in browned butter can be yours today and it's as simple as opening a can! Eight minutes will have you enjoying a creamy and delicious serving of perfectly street legal faux "sweet potatoes," or as the Fluffy's call them, "Refried Pumpkin."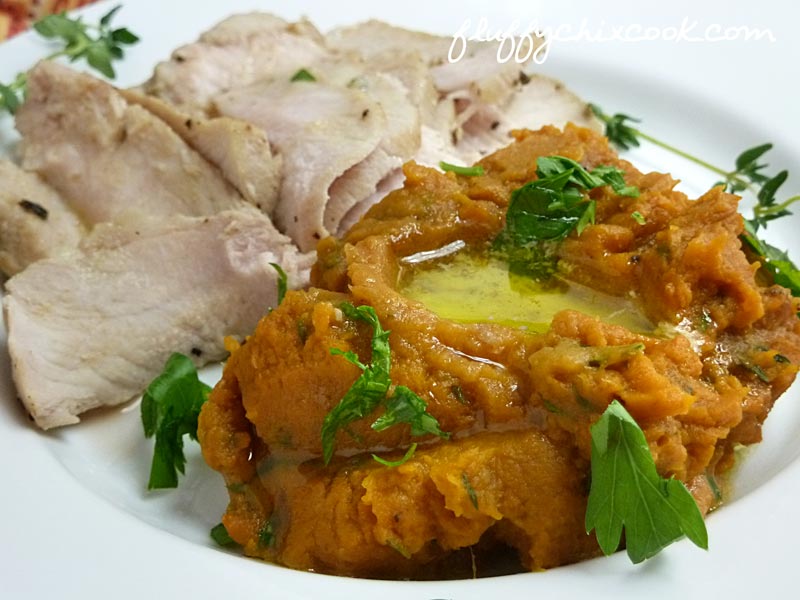 On chicken days, we enjoy any member of the melon/gourd family. It's a pretty large family filled with amazing selections ranging from cucumber, zucchini, yellow crookneck, to red kuri, delicata, and even pumpkin. But today, let's talk pumpkin!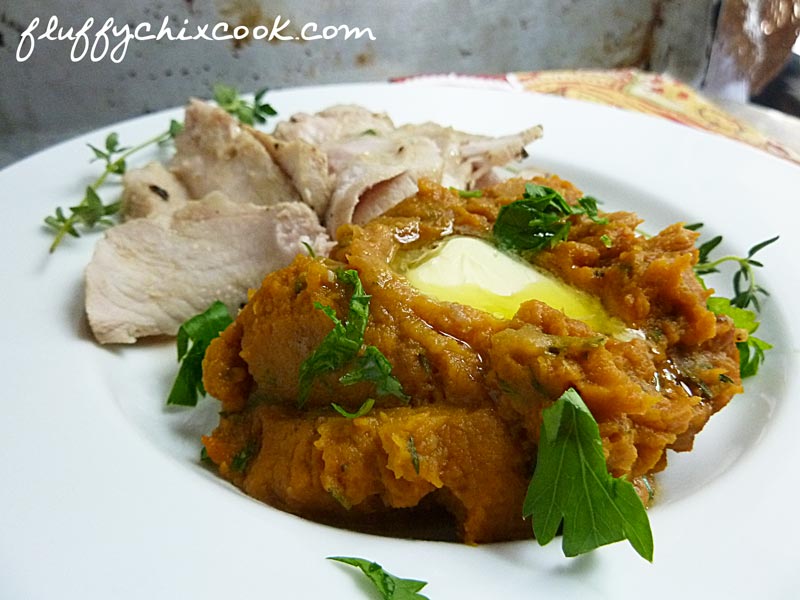 We're not gonna lie. We'd probably pick zucchini or yellow squash to go with chicken because we love them so much, but when the allergy dragon reared its ugly head with a vengeance, we had to act quickly—so quickly, we didn't even have time to run to the grocery store before beginning Mr. Fluffy's big adventure in low carb keto allergy elimination/rotation dieting! For those of you who may be sayin', "Wha Whahhhhh?" and scratching your head, here's a complete list of the members of the Melon/Gourd Family. It's an important one to both Mr. Fluffy and me.
MELON/GOURD FAMILY INCLUDES

chayote, melon, cucumber, gherkin, cantaloupe, honeydew, Persian melon, Crenshaw, casaba, pumpkin, acorn squash, buttercup squash,  butternut squash, Boston marrow squash, caserta squash, cocozelle squash, crookneck & straight neck squashes, delicata squash, Hubbard variety of squashes, pattypan squash, red kuri squash, spaghetti squash, zucchini, watermelon (ahem, watermelon, which of course is not on most people's low carb list).

See the nifty pdf book download that has the Visit this pdf to see the full Food Family Allergy Rotation List and book by Lisa Lunde.
We just woke up one morning and started. Boom! Baby! And that's the point. You know when it's time. You know when you can't waste any more time on crap and misery and that it's beyond time to get down to the bottom or crux of whatever problem you face. You have to address the roots. You've hit rock bottom; bedrock. That's what happened with Mr. F; daily tongue and/or lip swelling, giant hives, and misery—not to mention being a life-threatening situation for which sugar free Benadryl and Zyrtec were doing little! And to top it off, he'd been in a weight loss stall for months!
So we just woke up and arbitrarily and defiantly decided, today's the day (that was day before yesterday and we talk about it in our Day 1 post–we do have a one day delay to make posting easier on me), and that's what we're doing with Mr. Fluffy's low carb keto fluffy rotation diet. Are we 100% perfect? Nope. He had eggs many days in a row, when his bonafide egg day was yesterday. But, we know that eggs were the guaranteed safe food and we grasped at straws to get one or two good days under his belt—which we did! Praise Jesus! Two full days no new reactions although he's still weathering the hive storm. But that doesn't mean eggs will be safe for him forever, so the sooner we can get this rotation diet part down and begin rotating eggs, the better things will be for him and the smaller the possibility of him developing an egg or chicken sensitivity.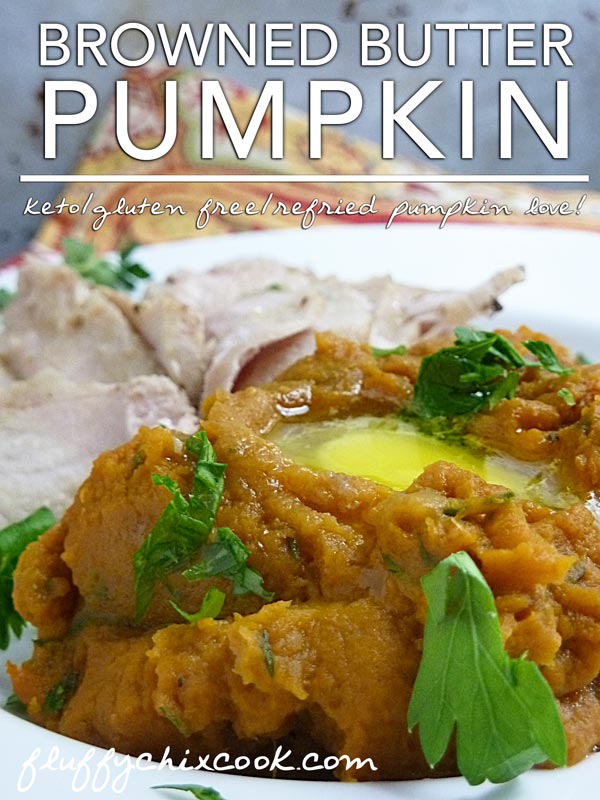 And we're sharing this story of Mr. Fluffy's epiphany with you because it's the same when you're getting back to low carb keto basics. You just get to the point where you're tired of things not working, of feeling like total crap, of being depressed, and insecure about yourself, and you know. Deep down. It's today or never. Time to fish or cut bait. So you begin in that very instant and commit to doing things differently.
The good news? You don't have to be 100% awesome all the time. You can slip, make compromises, and fit your low carb lifestyle to your needs as you must—just BEGIN! We fully believe that any progress, even if it's the first step, is HUGE progress! Ok, enough Stephen Covey motivational-speak! How does all this gobbled gook apply to low carb keto Pumpkin in Brown Butter aka Refried Pumpkin? Well, yesterday was Chicken/Eggs and Melon/Gourd Day at Camp Fluffy Big Hives. And we had a problem, Houston. Yes we had no melon/gourds in the hizzouse!
No store=no melon/gourds=very unhappy and hungry Mr. Fluffy=miserable Ms. Fluffy=the end and Katy bar the door,
we will all go out and eat worms.
So I had to think fast. And we just so happened to have 2 cans of pun'kin leftover from last year's great pumpkin haul during the holiday sales which occurred at the time of the annual pumpkin migration (thank God for pantries and closets). And that got the wheels to turning…and me to thinking to myself.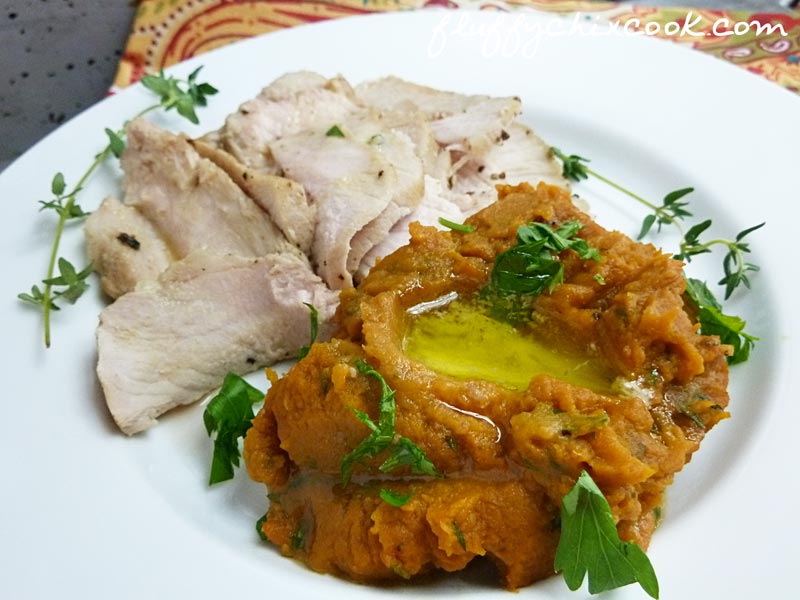 It's not a far stretch to think of Refried Pumpkin. We love browned butter and thyme and parsley. We love mashed sweet potato, although our blood sugar meter and pancreas do not. We dig our Low Carb Refried Beans (and Maria's brilliant inspiration recipe). So why not refry pumpkin in brown butter? And voila a star is born! Eight minutes later, this pile of beautiful pumpkin pulchritude breathed life. It's damn simple—pretty much a no recipe sorta concoction, but we had to put it in a post so Google will find it when you want to search for it 10 months from now! And btw? I will thank my Mama forever for teaching me about the delights of brown butter via her famous asparagus in brown butter dish that we ate at least once a week for the first 18 years of my life.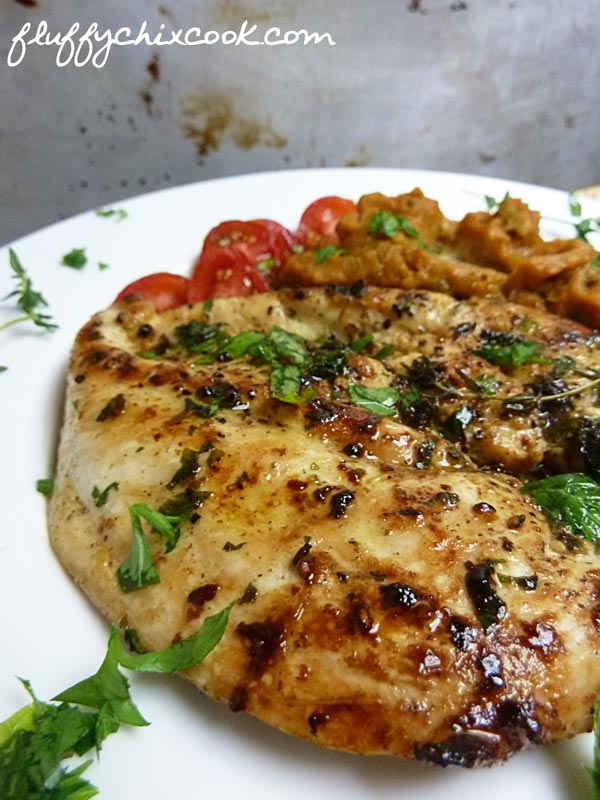 Enjoy Pumpkin in Browned Butter aka Refried Pumpkin and come tell us how you like it! Drop us a comment purty please? (Oh and psssst! It's absolutely fabulous with both chicken AND pork! So you know it's gonna be awesome sauce with turkey!!! Ring. Ring. Hello Thanksgiving? We have a side dish. We served it last night with simple Pan Seared Chicken in Parsley and Thyme as part of Day 2, but you might also like it with Mustard Crusted Pork Chops.)
Pumpkin in Browned Butter – aka Refried Pumpkin | Keto Allergy KISS Day 2
Who needs high carbage refried beans when you have low carb keto and flavorful Pumpkin in Browned Butter aka Refried Pumpkin? This healthy low carb side dish reheats and freezes well! As satisfying as mashed sweet potatoes, but with fuller flavor and WAY fewer carbs, you won't miss the brown sugar or the cinnamon! The bonus is that pumpkin is now considered Induction friendly and can be allergy rotation diet friendly too.
Ingredients
3 tablespoons butter, divided—or your favorite fat such as lard, duck or goose fat, or bacon grease
4 sprigs fresh thyme
1 cup canned pumpkin (Libby's)
1 tablespoon Italian parsley, chopped
Variation

2 tablespoons Parmesan cheese, freshly grated
Instructions
Heat nonstick skillet over medium high heat and add 2 tablespoons butter. Melt and when the butter starts to sizzle, add fresh thyme. Cook for 30 seconds.
Add pumpkin puree and cook over medium high until pumpkin dries out and begins to resemble refried beans. Season with sea salt and freshly ground black pepper. Stir in chopped Italian parsley.
Divide refried pumpkin between two plates and finish with 1/2 tablespoon butter stuck into each mound. Eat piping hot and enjoy.
(Pssst! If you can have Parmesan cheese, grating a schprinkle (that's Yiddish for sprinkle) on two on top of the Refried Pumpkin is FABOTASTIC!)
Notes
We adore this Induction friendly, allergy friendly side dish. It's made so quickly and goes great with any protein. You'll wonder why you haven't eaten this more often! And btw, it's pumpkin season, stock up on it right now! You'll want to eat Refried Pumpkin all year round! This may be one of those YMMV side dishes. Check your blood sugar to make sure you tolerate it. We don't have any spikes with it when we observe our portions! And because we serve it with a very low carb meat, our meal comes in around 12g of total carbs which for dinner is not a deal breaker (at least for us)! It still fits nicely into Induction.
Serving Ideas Absolutely phenomenal with Keto Pan Seared Chicken with Parsley and Thyme! (And with pork, did we mention pork?)
Nutritional Information
per serving 195 Calories; 18g Fat (77.2% calories from fat); 2g Protein; 10g Carbohydrate; 5g Dietary Fiber; 5g Effective Carbs
Copyright © 2015 Fluffy Chix Cook. All rights reserved.
http://fluffychixcook.com/pumpkin-in-browned-butter-aka-refried-pumpkin-keto-allergy-kiss-day-2/
Copyright © 2016 Fluffy Chix Cook. All rights reserved.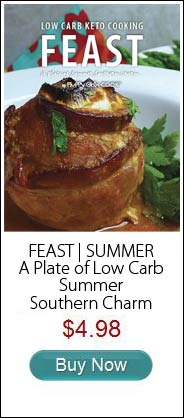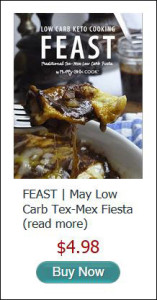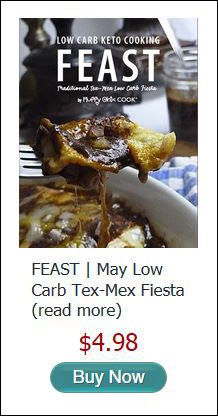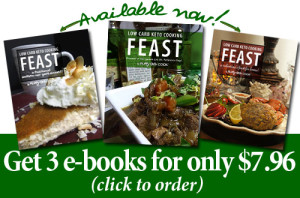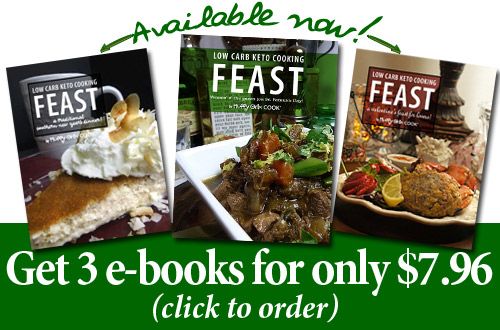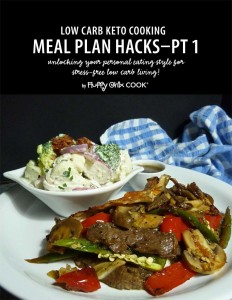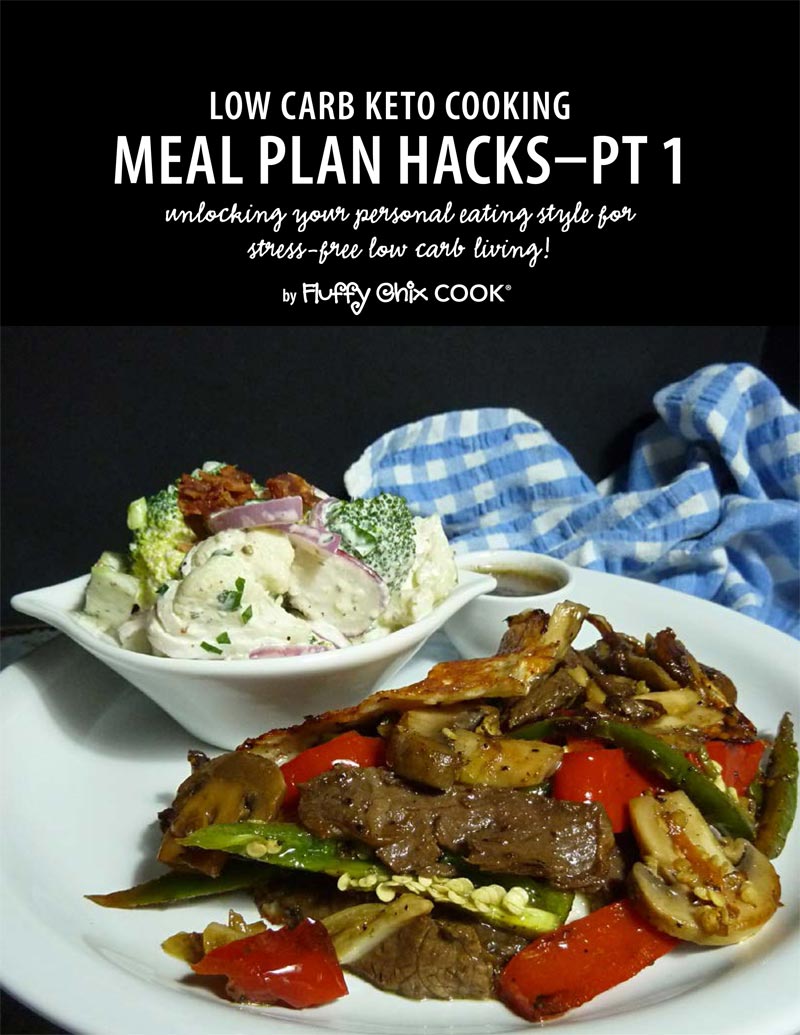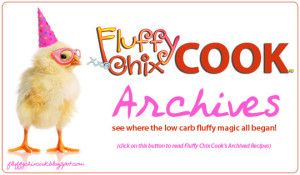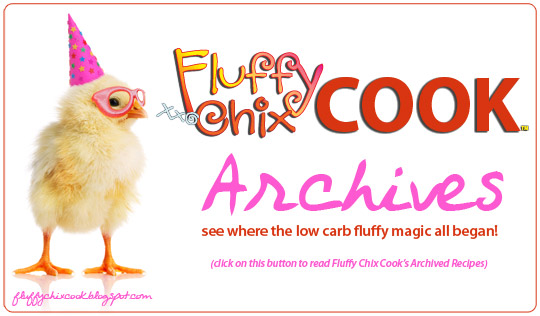 Copyright © 2015 Fluffy Chix Cook. All rights reserved.
We are not dieticians, nutritionists or medical professionals. The materials on this blog are for informational (and fun) purposes only. We do not fact check, nor do we worry about sources. Please do your own fact checking. We encourage you to look things up and check with your doctor or health care professional before acting on anything seen on Fluffy Chix Cook. xoxo