Disclaimer
(VERY IMPORTANT FLUFFY CHIX COOK DISCLAIMER INFO BELOW!
MUY IMPORTANTE!!! AVISO!! AVISO!! ANDELE! ANDELE! PRONTO! PRONTO!)
DO NOT EVER TAKE ANY INFORMATION ON FLUFFY CHIX COOK website, social media pages, or anywhere Fluffy Chix Cook's or Susie T. Gibbs' copyrighted material appears (materials and information provided for fun and games purposes only), as a reason to practice medicine on yourself. Lordy only knows where that will take you. We are not nutritionists.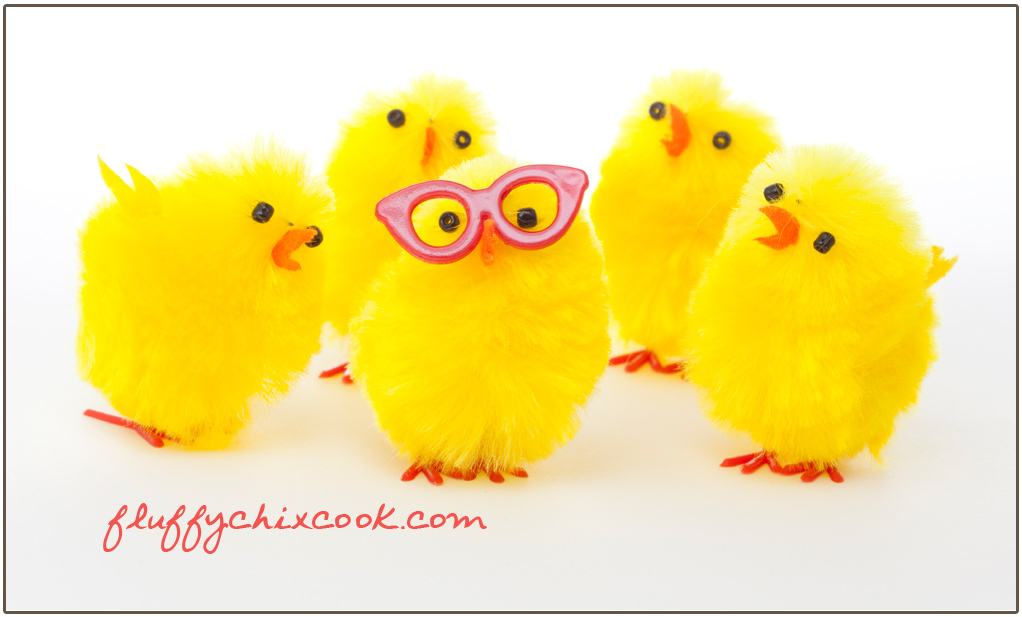 Fluffy Chix Cook and Susie T. Gibbs are not qualified to give dietary advice and disclaim responsible for any liability of any kind, and does not imply, infer, warrant, nor guarantee anything, of any kind, even in omission, wholly or in part, in reliance on anything contained on the Fluffy Chix Cook website. We will not be held responsible for any consequences or damage allegedly resulting from any information or omission on this site, nor for anything ever, anywhere, anytime, anyhow in the universe or future universes. We don't fact check and don't verify, nor guarantee, nor warrant that information on this site is true!
Further, reading Fluffy Chix Cook websites or social media pages constitutes your agreement with this Fluffy Chix Cook and Susie T. Gibbs indemnity clause. (The men in suits with dark glasses made me say that.)
Consult your doctor before starting a new lifestyle or diet—especially if you take any kind of medication or have known medical issues and risks. Susie T. Gibbs and Fluffy Chix Cook are not licensed health care professionals and don't have 2 beans worth of nutritional training, we're just food bloggers, writers, techies and photographers, living a low carb keto lifestyle and telling you about our low carb, Texas hijinx. Fluffy Chix Cook provides nutritional information on each of our recipes and meal plans as a courtesy only, and we're not even telling you they're accurate! We use MasterCook 9, USDA Food Database, and also Fitday to help compute nutritional totals. We do our best to produce accurate numbers, but they are based on estimated calculations, and are subject to "rounding computations," not based on results obtained through testing with any type of quantitative nutrition analyzer. We encourage you to get plugged in and tally your own nutritional counts. And for the record, Fluffy Chix Cook does not include the carbs in erythritol or erythritol-blend products in the nutrition totals of recipes.
Oh and clicking on our links and buying items through those links may provide benefit to Fluffy Chix Cook through "little spiffs." This helps support Fluffy Chix Cook blog and helps pay for the upkeep and housekeeping at the Fluffy Chix Cook blog. We often review books, products, ingredients and such. Sometimes we get a free item. We always announce freebies and incentive relationships and any links to the products solicited for review are non-follow links, in accordance with Google's best practices. We do not change our opinions and reviews based on gifts.
Muah!
Fluffy Chix Cook & Susie T.