Sautéed Mushrooms with Sherry Reduction – Low Carb Keto Heaven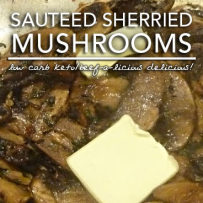 Low carb keto Sautéed Mushrooms with Sherry Reduction are a Fluffy Chix Cook weekday staple, but they also belong as a side dish or condiment with a feast day meal such as a Christmas prime rib dinner.  Super low carb mushrooms provide an umami boost of flavor for meats, rounding out the boldness of a recipe. And mushrooms are packed with nutrition. Join the Fluffys as they share their TNT (tried and true) family favorite recipe for healthy low carb and diabetic friendly Sautéed Mushrooms in Sherry Reduction.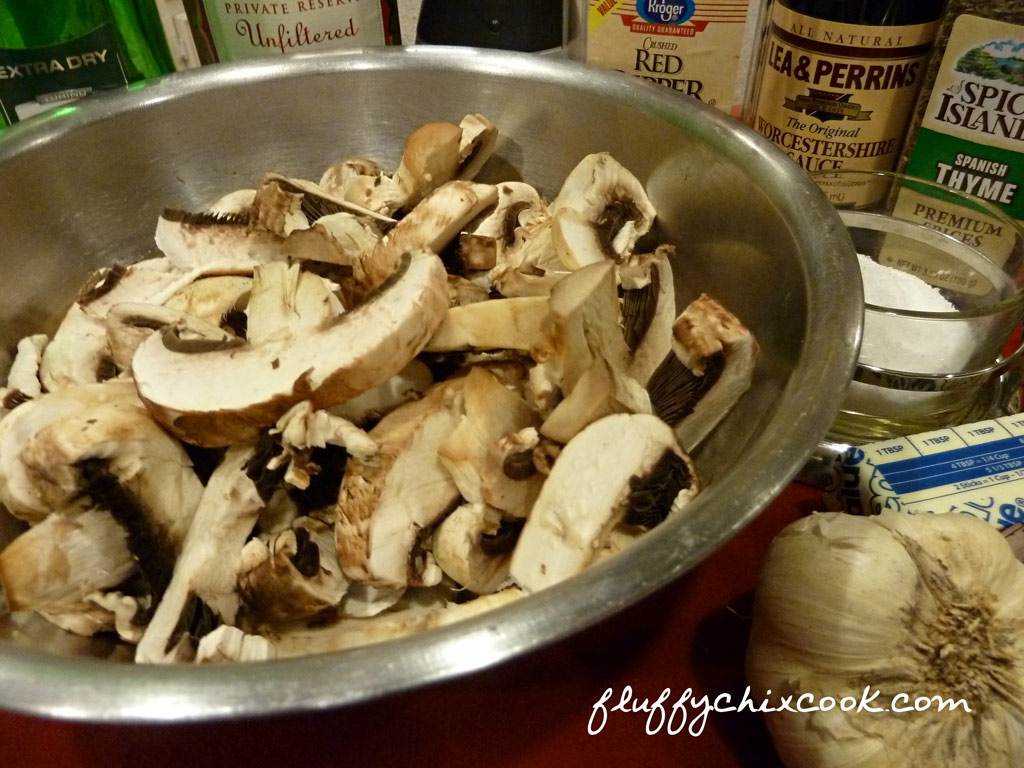 We can't believe it's taken us this long to post our TNT (tried and true) recipe for sautéed mushrooms! It's such a staple in the Fluffy house that it never occurs to us that there are people in the world who actually do not know how to make a good pan of sautéed mushrooms, or who don't realize how awesome they taste paired with any meat in the entire planet. Yes, we are talking global mushroom supremacy.
There are many ways to get mushrooms "wrong."  Anyone who's consumed a tasteless, salty, spongy pencil eraser with a rubber finish can attest to the fact that good mushrooms often go bad! But don't blame it on the mushrooms. It's definitely a DFU error (google it).
So let's talk about ways to "go good," or rather "do good" by the simple mushroom.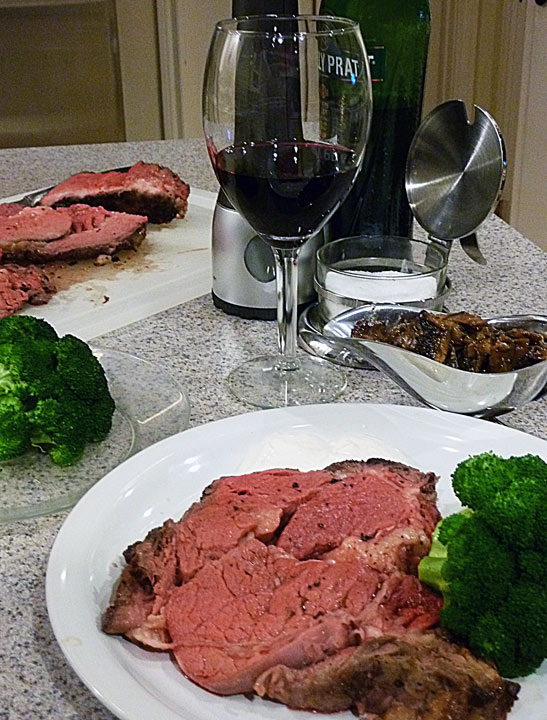 Step 1 Choose the right 'shrooms. We could talk about how you should never use the white button mushroom, but we will save that for the food snobs. The facts are that mushrooms (even white button mushrooms) are packed with great nutrition! And although some mushrooms have more robust flavors, some varieties are only available regionally. So we say, mushrooms per your pocketbook and per availability in your area. If you can only get white buttons, use them. If you can pick out 3-4 different types, this recipe goes from every day staple to burning hot white-light-kitchen-rock-star! Our favorite blend (due to lack of availability) is: white button, crimini (baby Portobello), and shitake.
Step 2 Use a searingly hot fire! We're serious. Crank that baby to high and have a heavy skillet ready to preheat. Throw in a splash of olive oil and go to town! (Alternately, if you are fearless, throw the mushrooms into the pan with a pinch of kosher salt and dry roast them until they smell nutty and are golden brown. THEN add the oil. It gives a bolder flavor. The salt helps draw moisture from the mushrooms so the sugars in the mushrooms can caramelize.)
Step 3 Do not overcrowd the pan. The quickest way to a rubbery mushroom is overcrowding the pan. Mushrooms are super watery so the trick to deep flavor without sogginess or rubbery texture is to allow enough heat to surround the mushrooms so they brown and the water evaporates instead of collecting in the pan and boiling the mushrooms. Ick. Just ick. Grey, spongy, rubbery, ick.
Step 4 Add a few herbs and spices. You don't need a lot. Add what you have on hand. We love using a couple of sprigs of fresh thyme and maybe a sprig of rosemary, added to the olive oil and garlic. Discard before serving. But you can also use dried herbs with great results.
Step 5 Adding the wine or spirit at the end will turn a dry pan into a creamy sauce. It's magic. In the absence of these, add 2 tablespoons of water and see what we mean! Creamy!
Step 6 Finish with butter. Yep. Butter makes everything better. Remove the pan from the heat. Toss in a couple of cubes or pats of ice cold butter and shake, shake, shake, shake your (you-know-what). When the butter is completely incorporated, you are only a quick stir from keto nirvana. Taste and adjust salt and pepper and throw in a quick pinch of red pepper flakes or thinly sliced red chili. Perfection!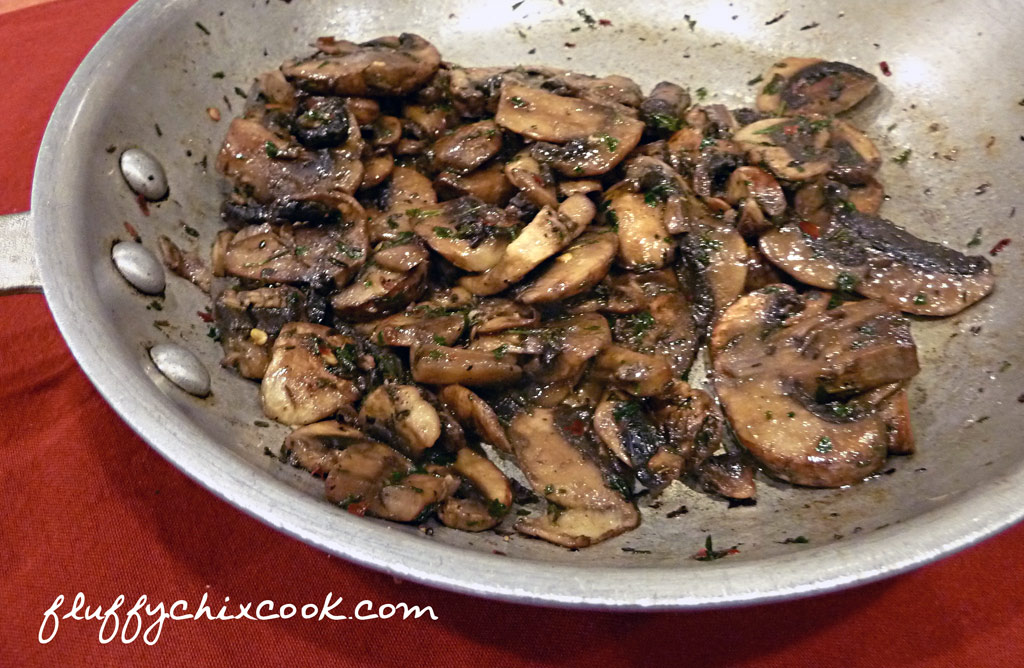 Serve these with simple every day proteins, or splurge on a feast meal. They taste as delicious with chicken thighs as they do with prime rib, the Christmas roast beast. Make sure to make the Horseradish Sauce! Sherried Mushrooms add a delicious umami component to any meal, especially meals containing beef.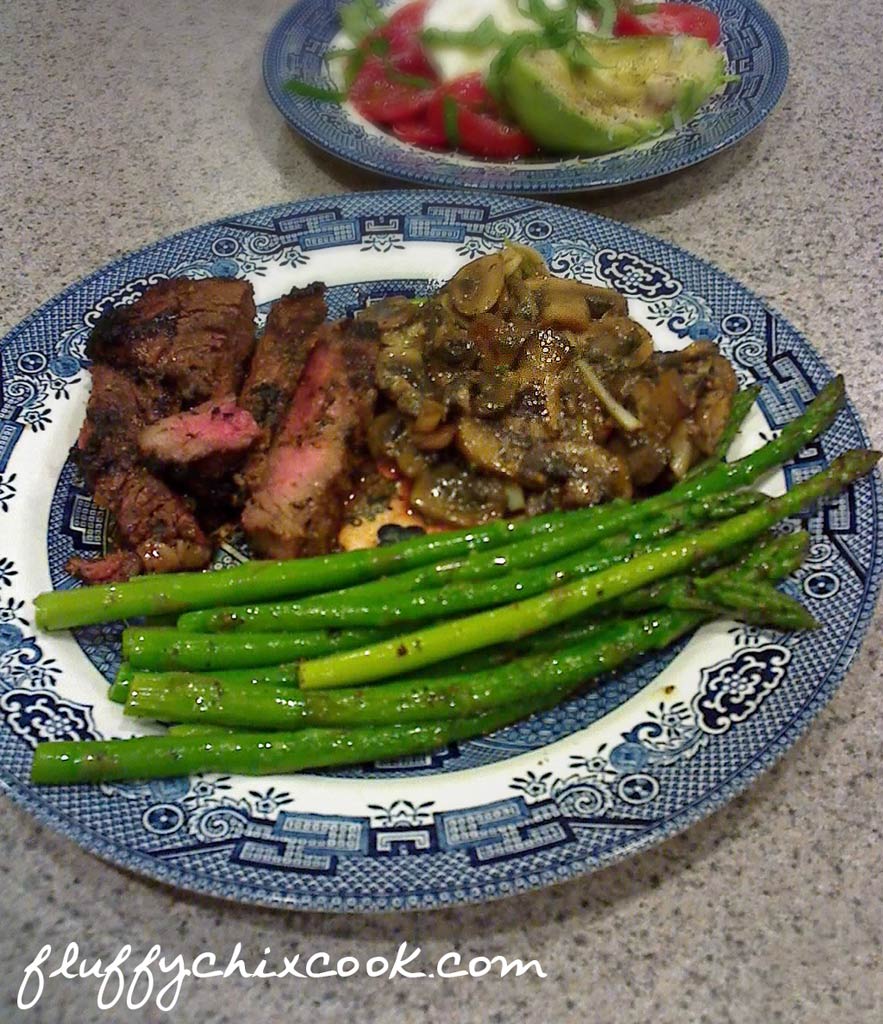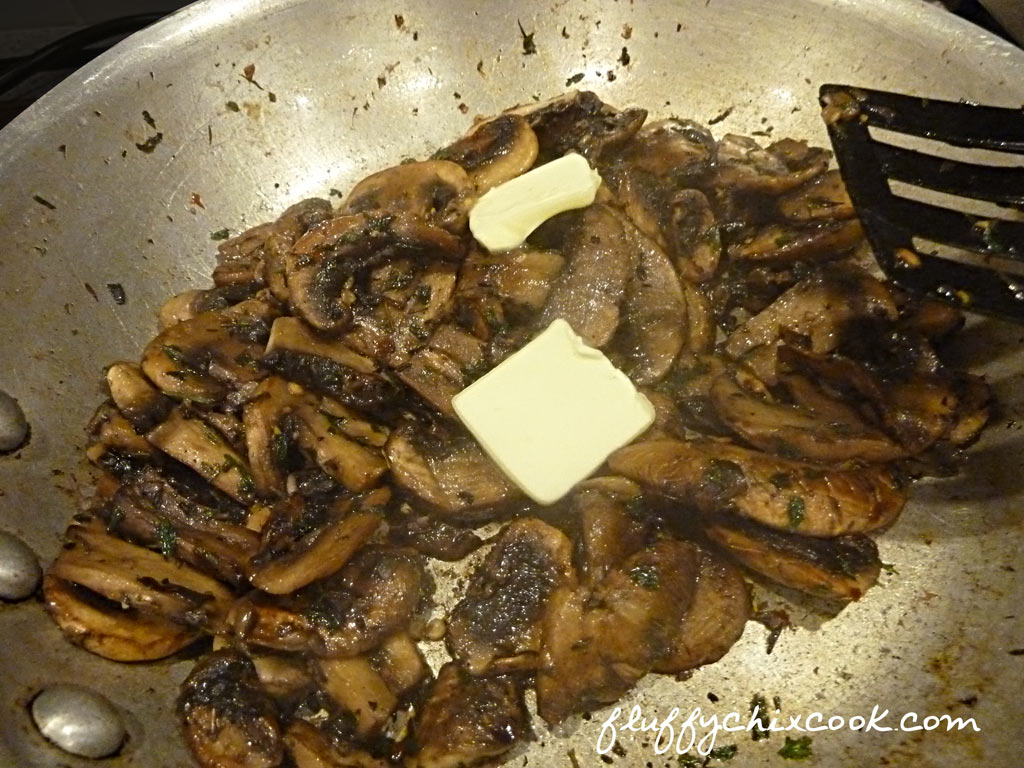 We encourage you to play with your food. Fall in love with it! Great ingredients, simply prepared do not have to break the bank. So what if you can't afford a freakin' porcini! Oh, you can't afford shitake? NO sweat! Seriously. In these trying times, we eat to our budget and that's all we can do. Sautéed Mushrooms with Sherry, made with white button mushrooms, tastes delicious and we promise, you won't even miss the fancy mixture!
Sautéed Mushrooms with Sherry Reduction – Low Carb Keto Heaven
These basic sautéed mushrooms are best when freshly sautéed and served immediately. They add great flavor to any protein, but work especially well with steak and prime rib.
Ingredients
Variation

3 tablespoons extra dry vermouth -- or dry white or red wine, brandy, Cognac, or Armagnac
Instructions
Heat olive oil in a medium sauté pan over high heat. Add chopped mushrooms, garlic, herbs and spices. Cook until mushrooms are golden brown and garlic is tender. Add Worcestershire Sauce and cook another minute. Deglaze pan (pour liquid into a hot pan and scrape the flavor-packed brown bits from the bottom) with dry Sherry. Stir until a the bottom of the pan no longer has sticky stuff on the bottom and until pan juices reduce by about half. Juices should look thick and syrupy. Remove and add cold butter. Shake pan until butter is fully incorporated. Stir and serve while hot.

Variation

Instead of dry sherry, add dry or extra dry vermouth or dry white or red wines. Each alcohol adds a different flavor profile with few added carbs. Experiment to find your favorite flavors.
Notes
Simple sautéed Sherry Mushrooms are one of the staple recipes at Fluffy Chix Cook. We eat them at least once a week. They go great with so many different meats, to make simple weeknight dinners and help round out the side dish brigade at big feast meals, like Christmas! They're amazing with prime rib. Change the flavor profile by altering the mix of herbs or even simply by changing the spirit or wine used to finish the sauté. We adore dry sherry or extra dry vermouth, because they're shelf stable and don't require refrigeration.
Serving Ideas Serve as a side dish or condiment with your favorite protein.
Nutritional Information Per 1/2 cup (about 1/4 recipe): 114 Calories; 9g Fat (79.0% calories from fat); 1g Protein; 4g Carbohydrate; 1g Dietary Fiber; 3g Effective Carbs
Per 1/3 cup (about 1/6 recipe): 76 Calories; 6g Fat (79.0% calories from fat); 1g Protein; 3g Carbohydrate; trace Dietary Fiber; 2g Effective Carbs
Copyright 2012 Fluffy Chix Cook. All rights reserved.
http://fluffychixcook.com/sauteed-mushrooms-with-sherry-reduction-low-carb-keto-heaven/
Copyright © 2016 Fluffy Chix Cook. All rights reserved.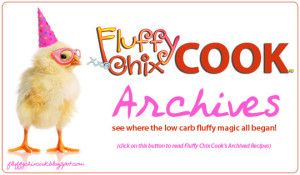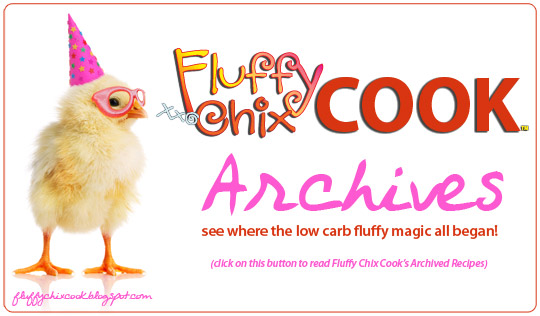 Copyright © 2014 Fluffy Chix Cook. All rights reserved.
We are not dieticians, nutritionists or medical professionals. The materials on this blog are for informational (and fun) purposes only. We do not fact check, nor do we worry about sources. Please do your own fact checking. We encourage you to look things up and check with your doctor or health care professional before acting on anything seen on Fluffy Chix Cook. xoxo