Slow Cooker Bacon Onion Jam – Low Carb and Gluten Free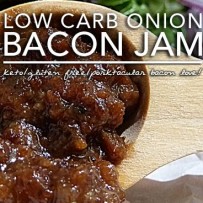 If you're looking for healthified low carb, sugar free, gluten free Bacon Onion Jam that takes no muss, fuss, or constant stirring because it's made in a slow cooker, then you've come to the right place! Join Fluffy Chix Cook and Sukrin USA and learn how to make Low Carb Bacon Onion Jam like a pro, courtesy of two products new to the USA: Sukrin Gold and Sukrin Fiber Syrup Gold, two revolutionary, beyond organic, low carb sweetener alternatives that bring brown sugar and molasses flavors back to your low carb lifestyle-only without all the carbs and sugar!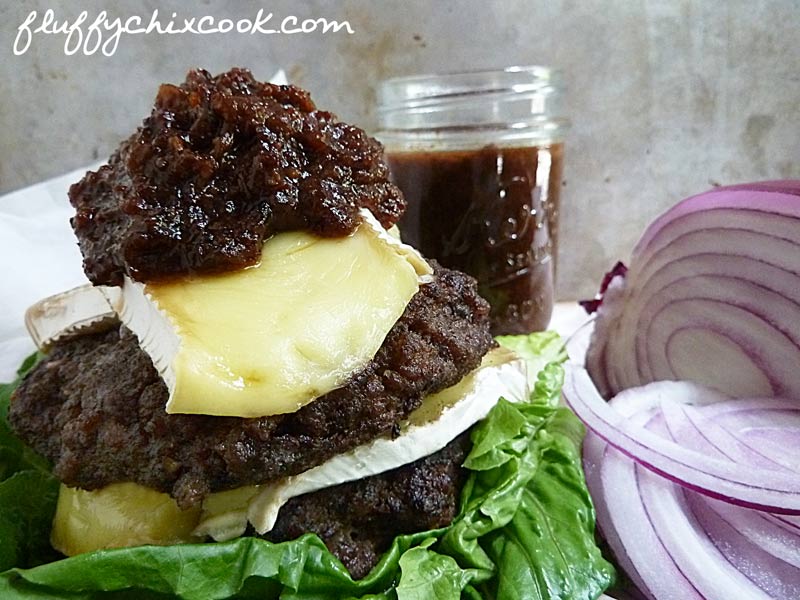 By now most of you know we are Southern down to our souls. Cut us and we bleed cotton and hay seeds. Holler our generational mating call into the wind, "Hey y'all, watch this!" and you have our undivided attention in nanoseconds. And put ANYthing in front of us when we're "in a mood," and we're apt to transform it into jam or preserves. We mean anything! Jalapenos and serranos? Done! Jam. Pimientos and roasted peppers? Done! Jam! Tomatillos? Preserves. Done! Hog jowls? Rillettes. Done. We're serious. If the neighbor's cat would stand still long enough, you might even see some delicious Tabby Preserves. But it won't, so no fears.
And then there's bacon. And onions. Holy cow, it's like these two ingredients were born solely to become a question on Jeopardy: "What are 2 things destined to become a Southern Jam for 500 Alex?!"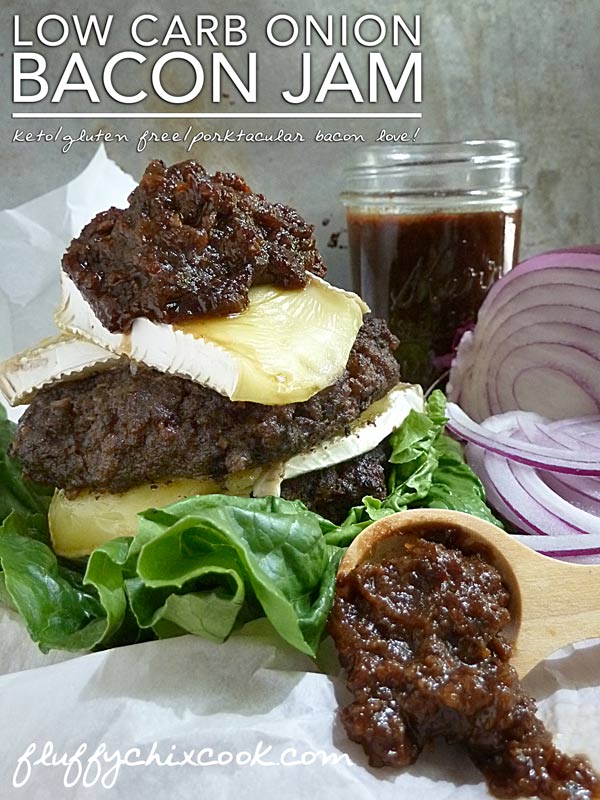 We've been eating jalapeno jelly for as long as we can remember. Summer wasn't summer without jars of jalapeno pepper jelly sitting in the pantry and accompanying roast and BBQ pork and black o' peas. And our Wawa had a way with pork rillettes, slow cooked porktacular conserves of pig cheeks (think duck confit made with pork jowls and cheeks); savory, creamy, delicious, dense, and who'da thunk marrying the two concepts would end in such lovely harmony? We did, that's who! We adore Slow Cooker Bacon Jam because it's perfectly low carb ketolicious, and tastes great smeared on anything from cream cheese on pork rinds, to your favorite burgers, steaks, and chops! We're not kidding this stuff is great! It's chunkalicious!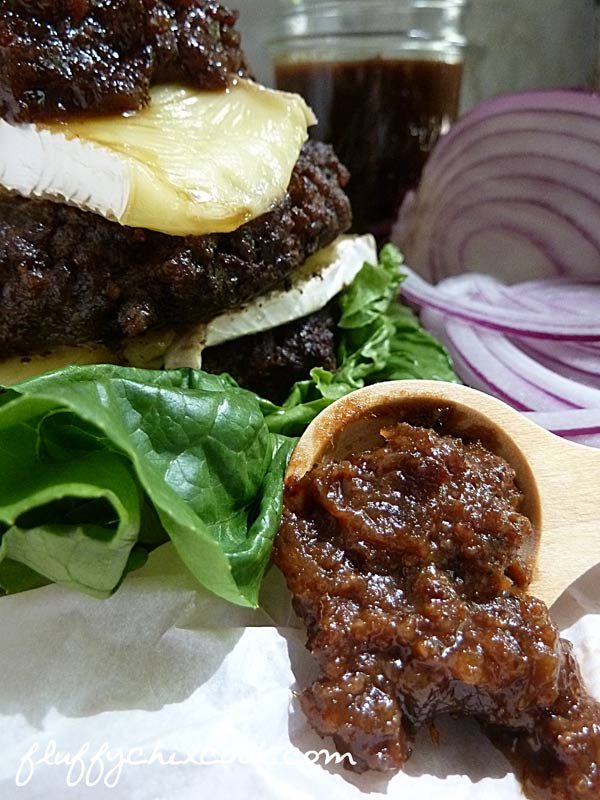 And Low Carb Bacon Onion Jam is made even more perfect because of a couple of products new to the Fluffy Pantry. We're stoked about these new products from Sukrin USA, because they return brown sugar (in its sugar free form) to the Fluffy pot and also returns a low carb molasses (or sugar free dark Karo) to the cooking arsenal. Thanks to the good folks of Sukrin USA for their attention to making pure foods for our healthy low carb lifestyles, these products are now available and we're rarin' to cook ALL the things with them.
Sukrin has been a leader in Europe for years, providing wholesome, beyond organic, naturally sourced, low carb keto sweeteners, nut and seed flours, low carb bread mixes and flour alternatives, and specialty low carb products—especially low carb Swiss made milk chocolate. Their products are 100% soy free, gluten free, sucralose free, and use only the best naturally sourced ingredients. You'll never find lab generated sweeteners in any of their products. And although the Fluffys are mid-hedonists, we believe if it's within our resources to make better choices that do significantly affect health outcomes, why not do it? So we're thrilled to have found Sukrin and are totally pumped they are now importing to the USA via Sukrin USA.
Sukrin sent us a bunch of complimentary low carb baking products to play around with and review. We're still working on the reviews, but you can see some of them in the Fluffy Review Section: Fluffy reviews Sukrin Sweeteners, Fluffy reviews Sukrin Milk Chocolate. We've been thrilled to test many Sukrin items from sweeteners to low carb flour alternatives and milk chocolate and there are more reviews to come! You may remember our Low Carb Pop Tart and also our Cinnamon Praline Muffins? We're happy to report very minimal blips in blood glucose!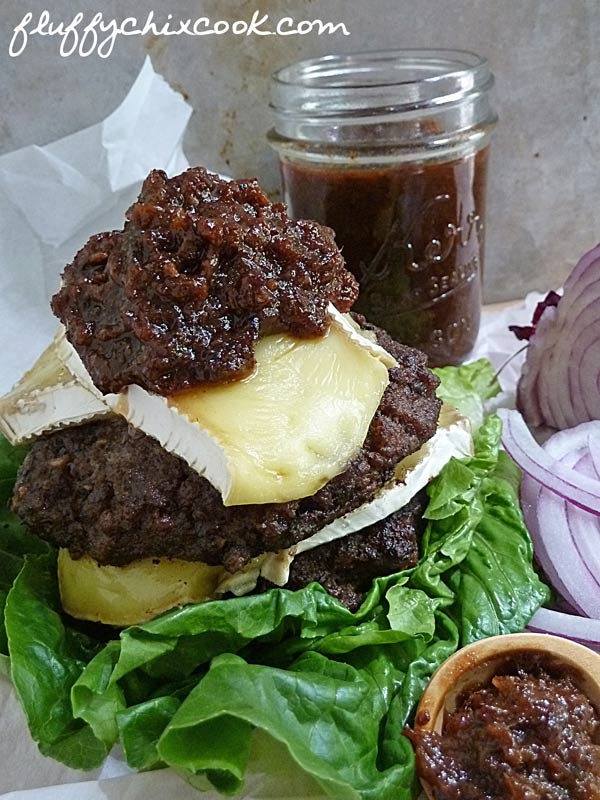 In our opinion two of the most ground breaking and unique baking items from Sukrin USA are Sukrin Gold and Sukrin Fiber Syrup Gold. Sukrin Gold is a granular low carb brown sugar substitute that seriously looks, feels, tastes, and acts just like brown sugar—only without all the sugar carbs. It's an erythritol and stevia based sweetener (erythritol is a sugar alcohol that has almost zero effect on blood sugar, insulin, or the tummy) that uses a low carb, gluten free malt extract and tagatose to give it that brown sugar lusciousness. Sukrin Gold means: chewier cookies, richer desserts, and caramels that actually brown and stay chewy! Oh, and pralines, did we mention pralines?  We've loved everything we've made with Sukrin Gold so far, and have had no significant blood sugar spikes as a result.
Sukrin Fiber Syrup Gold is like sugar free, non-HFCS, dark Karo. We're sitting on our hands to keep from making pecan pie right now! We love that Fiber Syrup Gold and its sister, Fiber Syrup Clear, inhibit recrystallization of granular and powdered erythritol. Cuz come on, you know it loves to be a crunchy crystal! We love how Sukrin Fiber Syrups make simple syrups and act just like honey, molasses, and Karo!
The Sukrin Fiber Syrups are made from IMOs, short for isomalt oligosaccharides. They are a ground breaking low carb ingredients. IMOs are pre-biotic plant fibers made from naturally occurring isomalt (a sugar alcohol) that taste sweet, and for most people (YMMV=your mileage may vary), have minimal effect on blood glucose and insulin response when used in moderation. Pre-biotics are fermented soluble plant fibers that feed your gut flora (the good bugs) in your foregut. And together with probiotics, which feed the hindgut, they help keep your digestive tract healthy and your immune system strong. And from a baking standpoint, it's like having honey and molasses back in your cooking lexicon! And that's excellent news for low carb Southern jams and preserves!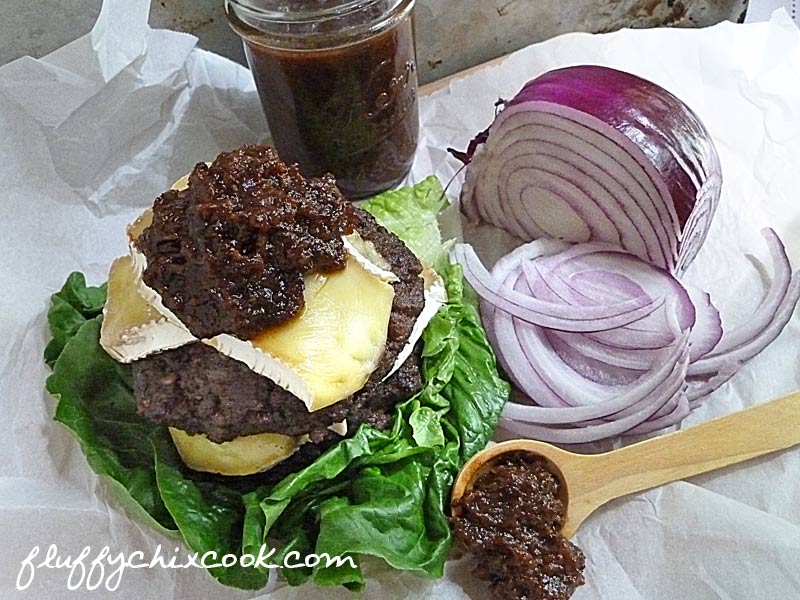 So this Bacon Onion Jam recipe comes to you thanks to our friends at Sukrin USA, because without the depth of flavor and texture aides that are brought to the recipe via Sukrin Gold and Sukrin Fiber Syrup Gold, this jam would just be caramelized onion and bacon—you know, no big whoop! Instead, you get sticky, sweet, tart, savory bacon onion preserves to be proud of and use daily. Making this low carb, heavenly jam in the slow cooker is easy peasy and makes for super quick clean up. We have actually been known to double this recipe, because it takes such little work for the reward. And people love receiving our low carb Slow Cooker Bacon Onion Jam as gifts!
Hope you'll try our Slow Cooker Bacon Onion Jam recipe, then rush back here to comment. You should also go buy Sukrin Gold and Sukrin Fiber Syrup Gold now! Don't forget the Fiber Syrup Clear. Be sure to go like the Sukrin USA page on Facebook to keep up with their latest offers and new product news.
Happy Sukrin Milk Chocolate eating! Here's a special offer from our friends at Sukrin. Enter the words "SUKRIN SAVER" (without the quote marks) into the Coupon Code window upon checkout. Just click on the coupon to go shop at Sukrin and get your big haul of Sukrin Gold, Sukrin Fiber Syrups, Sukrin baking products, and Sukrin Milk Chocolate, and other low carb baking ingredients now! Woot!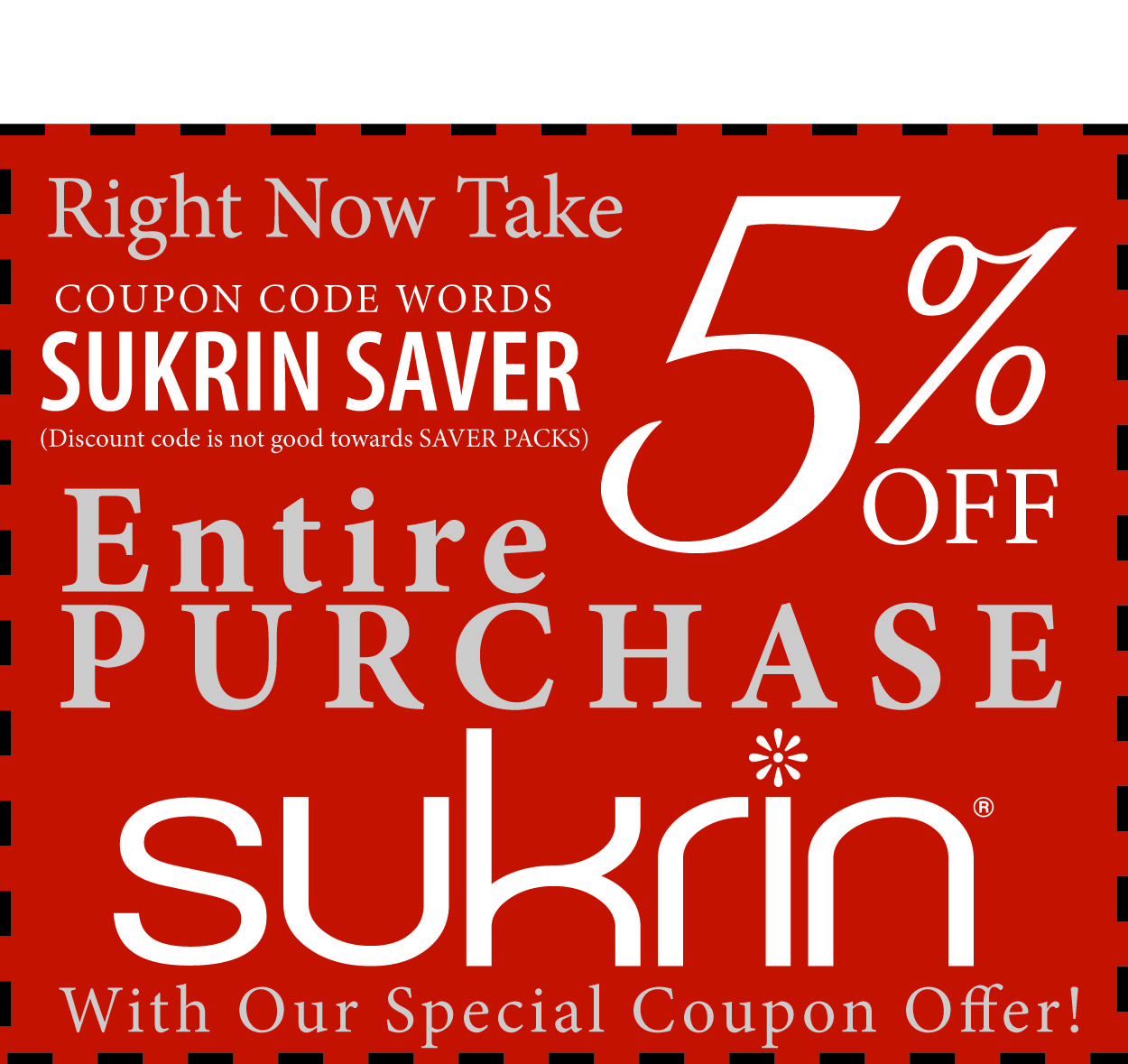 We'll be making lots of recipes with Sukrin Gold and Sukrin Fiber Syrup Gold (and all the Sukrin products) in the coming months, so get ready! And if you use the coupon above, you'll receive 5% off while supporting Fluffy Chix and helping to keep our oven lights burning brightly at no out of pocket expense to you. You also get free shipping on orders over a certain dollar amount! Can't wait to hear how you like the Sukrin products and the Fluffy Jam!!
(Disclosure: Sponsored Post. The Fluffys scored a little $$ for the time and cost it took us to make, develop, photograph, and write this post, but Sukrin USA can't buy our thoughts. Our thoughts and opinions (oh you know we have opinions!) are 100% Genuine Fluffy! 100% BS free! We steak our fluffy reputations on that promise!)
Slow Cooker Bacon Onion Jam – Low Carb and Gluten Free
Low Carb Slow Cooker Bacon Jam reinvents a high carbage, sugary bacon jam with deliciously satisfying results! Recipe can be cut in half, but why do it? Portion and freeze up to 3 months or store in the fridge for weeks.
Ingredients
2 packages (24 ounces) bacon, medium slice, cut into ½-inch slices
2 large yellow onions, finely chopped
1 jalapeno chile pepper, chopped with seeds (optional)
2 cloves garlic, minced or pressed
1 teaspoon paprika
3 sprigs fresh thyme—or 2 pinches dried thyme, finely chopped
1 sprig fresh rosemary—or 1 pinch dried rosemary leaves, finely chopped
1 teaspoon orange zest
2 tablespoons reduced sugar ketchup—or tomato paste (no sugar added)
1/2 cup unfiltered apple cider vinegar
2 tablespoons Alessi Balsamic Vinegar
1/3 cup Sukrin Gold
2 tablespoonsSukrin Fiber Syrup Gold
1/2 cup organic beef broth—or bone broth
1/4 cup strong brewed coffee (Fluffys prefer water decaffeinated)
concentrated stevia drops, to taste (optional)
1/8 teaspoon balsamic vinegar extract (Amoretti)—or 1 additional tablespoon balsamic vinegar (optional)
Instructions
Cook bacon in a large nonstick skillet over medium high heat until LGBD (light golden brown and delicious), but not dark and crispy. Pour off all but 2 tablespoons of bacon grease.
Transfer bacon grease to slow cooker. Add chopped onions, jalapeno if using, garlic, paprika, and fresh herbs. Stir in orange zest and reduced sugar ketchup or tomato paste, cover and cook 1 hour over high heat. Reduce heat to low and stir to thoroughly combine mixture. Add half of the cooked bacon, broken into pieces.
Add the next 6 ingredients through brewed coffee, stir and cook 3-4 hours until mixture reduces and any liquid is syrup consistency. Onions should be caramelized. Check mixture each hour for doneness, stir, cover and resume cooking.
Transfer jam to a sturdy blender or food processor. Pulse to puree the mixture to your desired consistency. Add remaining bacon and pulse until Onion Bacon Jam still retains a bit of texture.
Taste and adjust flavors. Does it need more sweetness? Add a little liquid stevia. Does it need a bigger balsamic kick? Add a drop or two of Amoretti Balsamic Extract or a little more balsamic or apple cider vinegar. Cool completely and portion into sterilized glass jars, or portion into zip top or vacuum bags. Remove all air, seal, BNT (bag 'n' tag) with date and name of recipe and store in the freezer up to 3 months. Slow Cooker Bacon Jam will keep a few weeks in the fridge—use sterilized glass jars and lids. If needing it shelf stable, follow an approved canning method for meat-based jams.
Notes
NOTES We adore bacon jam and bacon jalapeno jam from our neighborhood grocer, but sadly, they have way too much sugar and spike our blood sugar and insulin. That's not a good thing! So we set our hats on developing an easy slow cooker low carb and sugar free bacon onion jam, and drew from our Wawa's old jalapeno onion jam recipe and pork rillette recipe. The love child above became life and we are better for it.
The results are impossibly delicious. We use this bacon jam on everything from biscuits, to meats and veggies. It's so versatile and we claim it not only for Texas, but for the entire Southern, US of A! We think you'll love it!
Serve on biscuits, over cream cheese with pork rinds and low carb crackers, or as a condiment with burgers, pork, chicken, beef—any protein that loves a bacon sidekick! Which…come on! Isn't that everything?
per tablespoon 82 Calories; 8g Fat (90.2% calories from fat); 1g Protein; 0.65g Carbohydrate; 0.13g Dietary Fiber; 0.52g Effective Carbs
*IMO Syrups may or may not affect your blood sugar, so use your bg meters and test, test, test. YMMV!
Copyright © 2015 Fluffy Chix Cook. All rights reserved.
http://fluffychixcook.com/slow-cooker-bacon-onion-jam-low-carb-and-gluten-free/
Copyright © 2016 Fluffy Chix Cook. All rights reserved.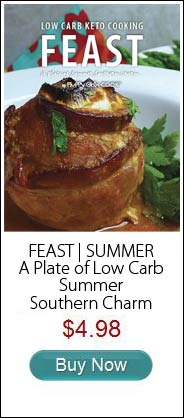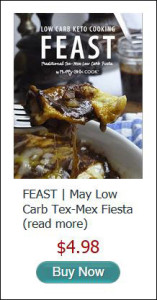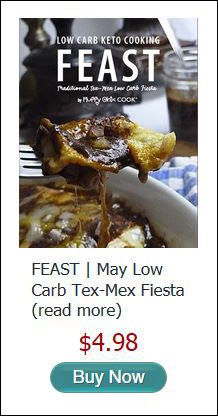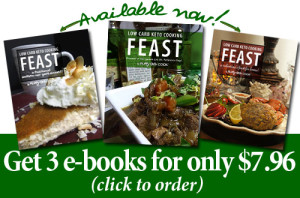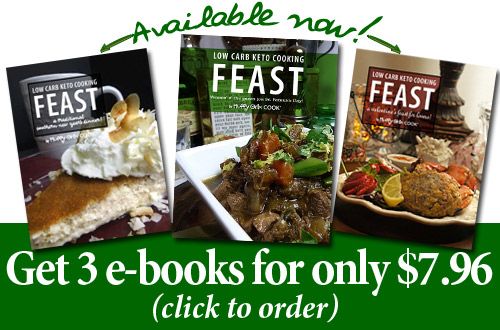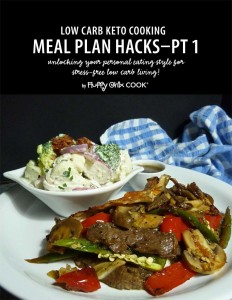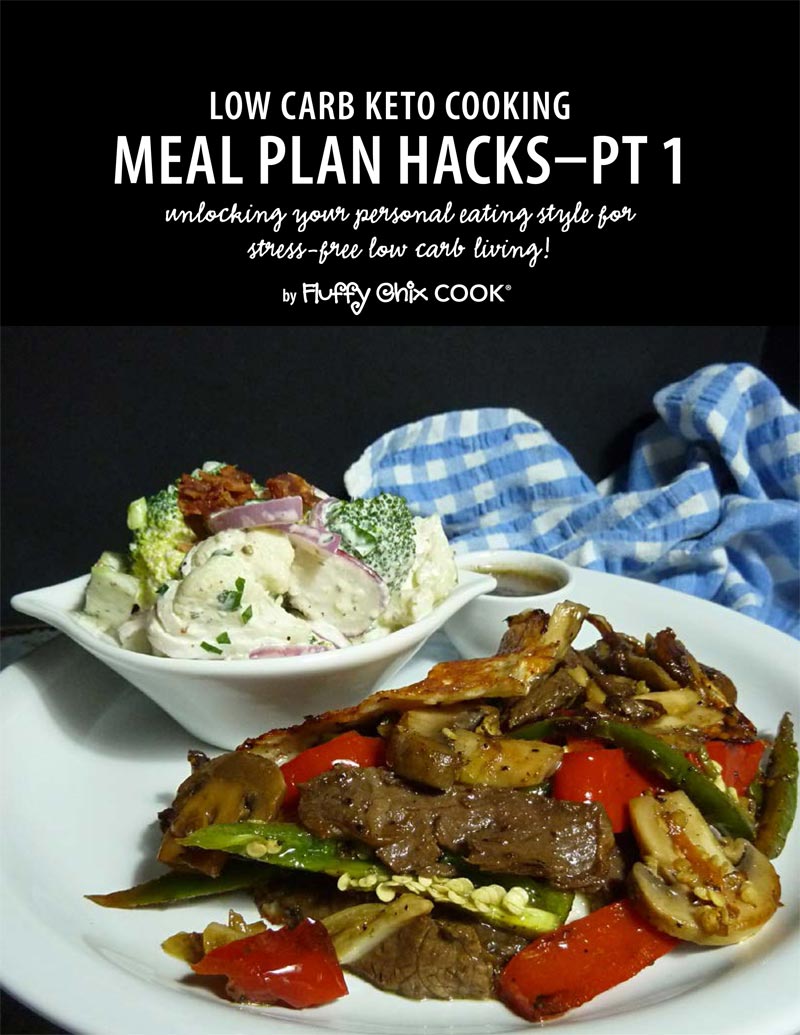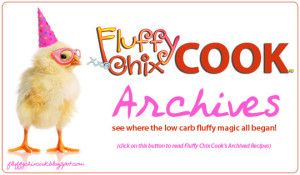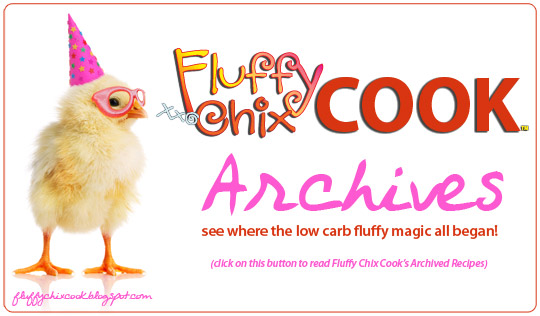 Copyright © 2015 Fluffy Chix Cook. All rights reserved.
We are not dieticians, nutritionists or medical professionals. The materials on this blog are for informational (and fun) purposes only. We do not fact check, nor do we worry about sources. Please do your own fact checking. We encourage you to look things up and check with your doctor or health care professional before acting on anything seen on Fluffy Chix Cook. xoxo