Sour Cream Enchilada Sauce – Low Carb & Gluten Free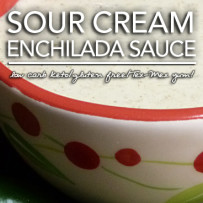 If you love sour cream enchiladas, but dream of a sour cream sauce deliciously low carb and keto friendly, you won't have to dream any longer. Fluffy Chix Cook converted a TNT, tried 'n' true family classic into a street legal low carb keto Tex-Mex Sour Cream Enchilada Sauce worth writing home about.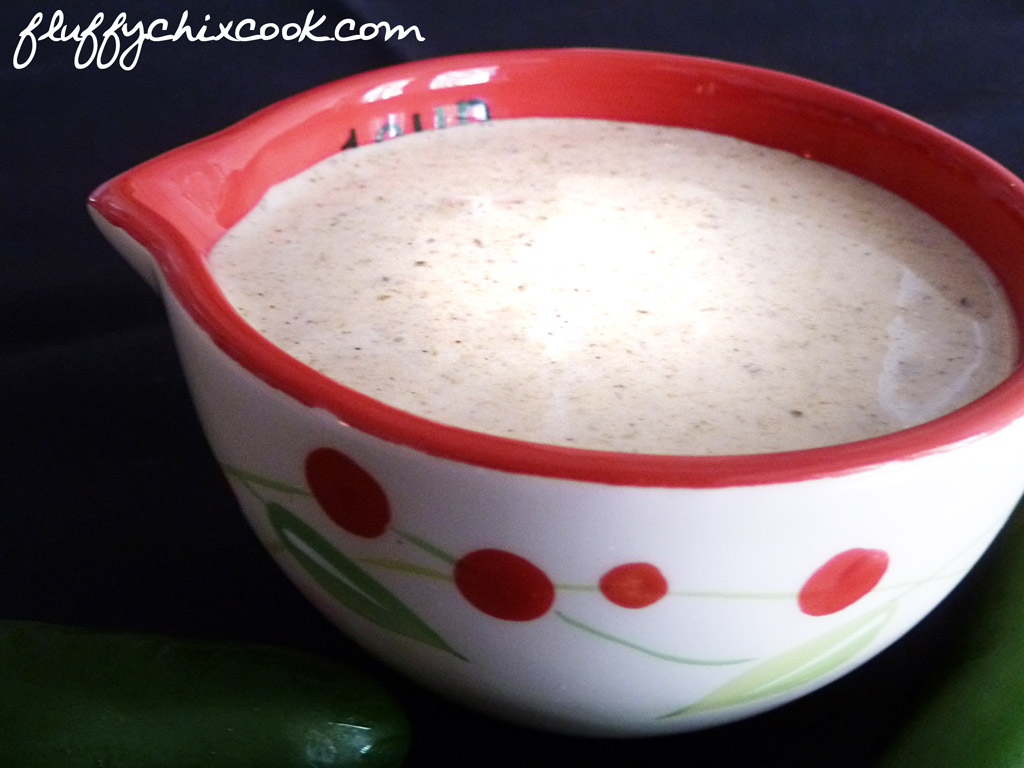 I don't know where the Sour Cream Enchilada Sauce originated from. I just know it's been a Tex-Mex family staple since I was a teenager. It all started for our family, with Mama Ninfa down on Navigation. They used to have "off the menu" specials. We were regulars with her and I'd always ask about anything new and exciting. One day the waiter told me about shrimp and crab enchiladas. The earth moved. And it was a long time before I ordered anything else.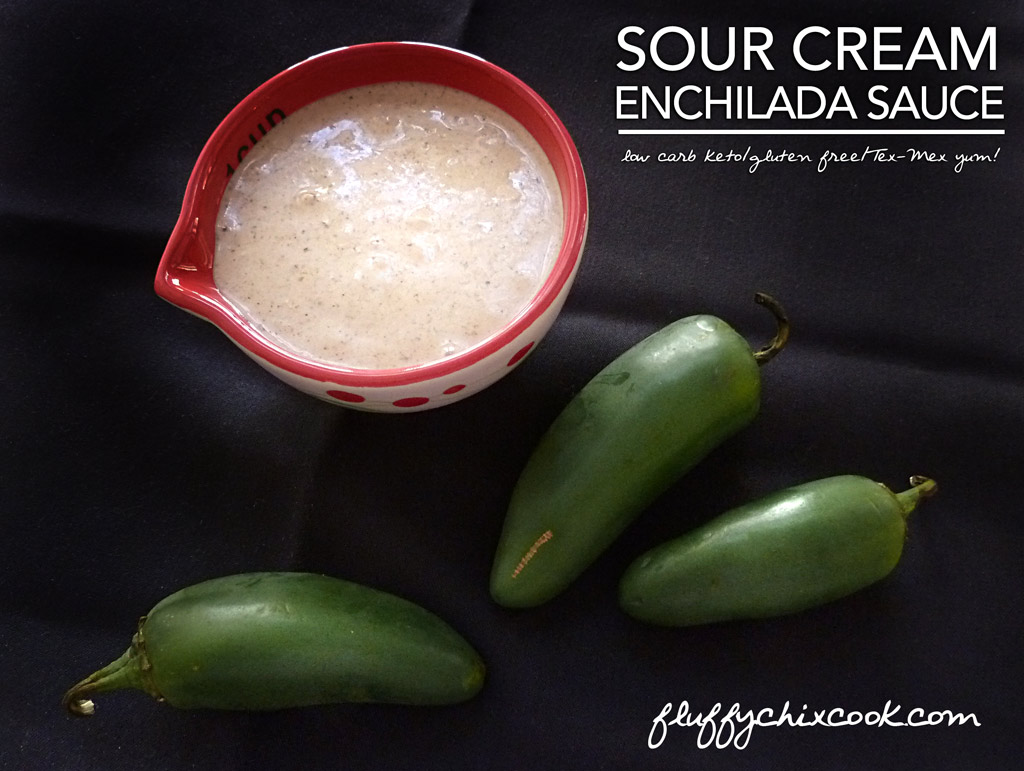 They were covered with this delicate (and super spicy) sour cream sauce. Mama, Dad and I went home talking about this sauce. And immediately began to try to recreate it. After a lot of trial and error, we came up with a plausible version. We never did equal Mama Ninfa's secret enchilada sauce, but we succeeded in making this dy-no-mite Tex-Mex Sour Cream Enchilada Sauce that tastes perfect on chicken and seafood. It only took a little bit of wiggle to morph it into a low carb keto staple. Sour Cream Enchilada Sauce is super low carb ketogenic and works great for diabetics.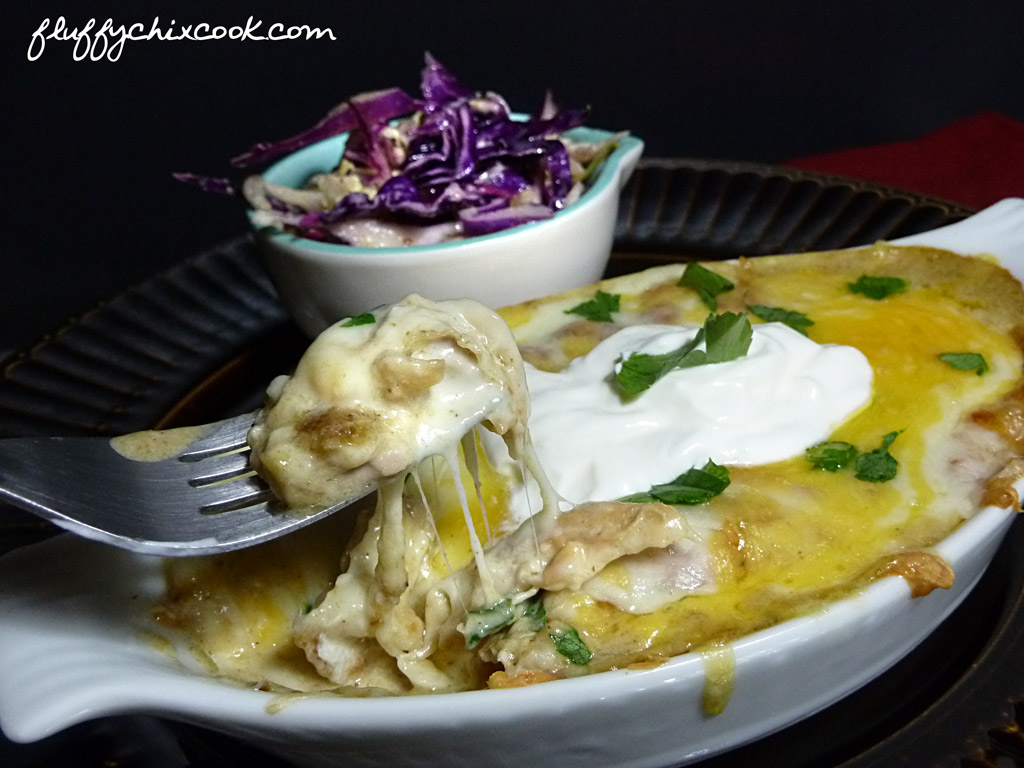 Make up a batch of your favorite version of Psylli Wrap and go to enchilada heaven!!! Don't forget to make the Induction Psylli Wraps or the OWL Psylli Wraps. I'll be back later to post the Sour Cream Chicken Enchilada Recipe.
Sour Cream Enchilada Sauce – Low Carb & Gluten Free
This Sour Cream Chicken Enchilada Sauce is an oldie and a goody. We came up with this sauce as a take-off of an old seafood enchilada sauce from Mama Ninfa's on Navigation. It's a winner.
Ingredients
Optional

¼ c dry vermouth or dry white wine.
Instructions
In a small sauce pan, sauté onion and garlic in olive oil until tender, about 4-5 minutes, over medium heat. Add remaining ingredients through black pepper (add the dry white wine or dry vermouth here, if using). Stir and slowly simmer until all veggies are very tender-about 20-30 minutes. If too much liquid is lost, add a tiny bit more broth or a bit more water. You want about 1 cup of liquid. Transfer to a blender and carefully puree mixture until mostly smooth.
Thicken by carefully dusting surface with glucomannan or your favorite gum and whisking like mad to keep things from clumping. Continue dusting in thickener until sauce is thick enough. Stir in sour cream until well mixed. Adjust spices and use over enchiladas.
Notes
This sauce does not freeze well, but you probably won't have much leftover anyway. It's that good. I sometimes dream of this sauce over delicate chicken or shrimp/seafood enchiladas. It will make a true Tex-Mex believer out of you. The best part about this sauce is you don't even technically need tortillas. Just ladle the sauce over your favorite chicken or seafood and enjoy it. But try making the Psylli Wraps and enjoy them as enchiladas just one.
The sauce itself is very hot. But it needs to be robust and hot to balance the sour cream and the filling for the enchiladas!
Serving Ideas* Serve as a sauce for chicken and seafood.
Nutritional Information
Per Tablespoon: 20 Calories; 2g Fat (76.2% calories from fat); trace Protein; 0.86g Carbohydrate; 0.25g Dietary Fiber; 3mg Cholesterol; 0.61g Effective Carb
Copyright © 2010 Fluffy Chix Cook. All rights reserved.
http://fluffychixcook.com/sour-cream-enchilada-sauce-low-carb-gluten-free/
Copyright © 2016 Fluffy Chix Cook. All rights reserved.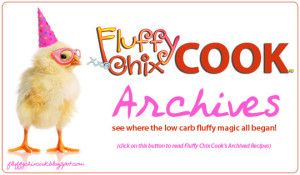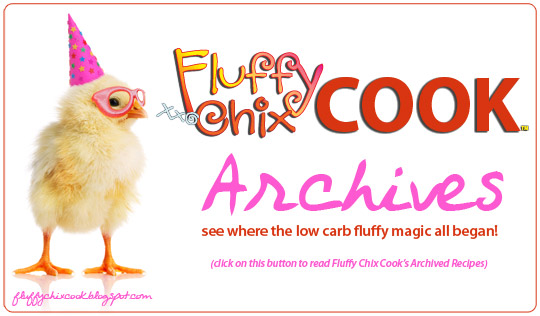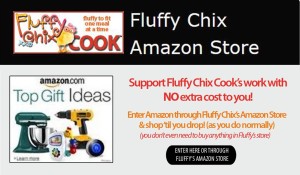 Copyright © 2010 Fluffy Chix Cook. All rights reserved.
We are not dieticians, nutritionists or medical professionals. The materials on this blog are for informational (and fun) purposes only. We do not fact check, nor do we worry about sources. Please do your own fact checking. We encourage you to look things up and check with your doctor or health care professional before acting on anything seen on Fluffy Chix Cook. xoxo