Southern Pickled Shrimp – A Sneak Peek into Summer FEAST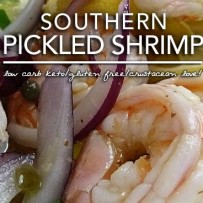 Today, Fluffy Chix Cook shared one of their prized recipes from Summer FEAST e-book on Birgitta Höglund's LCHF Made in Sweden blog, and they are jumping up and down waving fluffy wings about it! Low carb keto Southern Pickled Shrimp is a Southern delicacy along the Gulf Coast and every family has their own treasured recipe. Join us on Birgitta's blog to see this delicious shrimp recipe and find out why the Fluffys love to eat it year round. It's a low carb keto blockbuster shrimp recipe!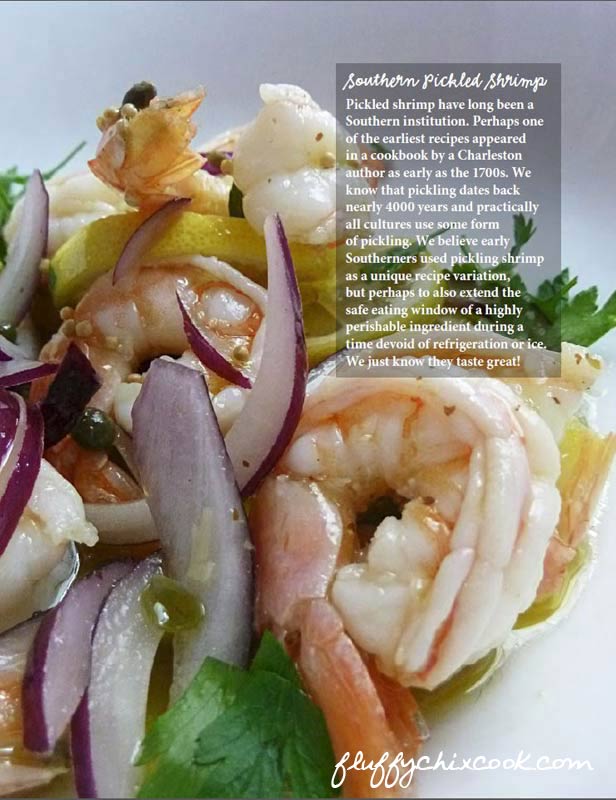 Southern Picked Shrimp was one of the first recipes little baby Susie ever remembered eating. The Fluffy family was one of the pioneering families on their block to have a 2nd freezer (a luxury) in the family garage. It was strictly dedicated to frozen shrimp, crab, fish-both freshwater and Gulf, and the venison and birds Susie's dad and brothers brought home from their hunting-gathering sessions. Some of Susie's fondest memories revolved around visiting the shrimp boats in Kemah and buying shrimp straight off the boat, directly from the shrimp boat captain. They knew her by name and let her come aboard to visit and chase blue crab that escaped the huge mounds of shrimp and by-catch piled high on the deck, layered with hundreds of pounds of melting crushed ice.
The Fluffy family would come home with 2-3 ice chests packed to the brim with ice, shrimp and blue crabs. The family would sit on the back patio listening to the transistor radio, chatting all at once, and head shrimp for hours. After portioning and freezing in salt water baths, part of the shrimp were boiled along with the chest full of free crab, gifted to them by the shrimper. (In the old days, blue crab were a nuisance to shrimpers and were given away, free to any and all! It was a Southern Gulf Coast Fluffy fandango and Susie loved every minute of it. She especially loved her WaWa's recipe for Southern Pickled Shrimp.)
Southern Pickled Shrimp appears in the Fluffys' Summer FEAST, an e-book that is the 5th in the FEAST LOW CARB KETO COOKING SERIES available in the Fluffy Chix Newsstand. It's an awesome healthy low carb recipe, generations old, and redolent of summer days spent in triple digit heat in Houston, Texas.
Our friend Birgitta Höglund of LCHF Made in Sweden blog invited the Fluffy's to share a recipe and memory. Susie shared her beloved Southern Pickled Shrimp recipe first made by her dad's grandmother WaWa, who lived with them when Susie was a young girl. We hope you will visit Birgitta's blog and leave a message for her and us! Please like and share her blog?
Birgitta is the most popular food blogger in Sweden, but she's also a classically trained restaurant chef and restaurant consultant. You may remember that Birgitta guest blogged on Fluffy Chix and shared Low Carb Gluten Free Chocolate Drizzled Nut Cookies with us. What a gorgeous recipe! And it appears in her latest book! Yes, she's also an acclaimed author and just released her 3 books in English, available on Amazon:
Low Carb High Fat Cooking for Healthy Aging
Low Carb High Fat and Paleo Slow Cooking
Low Carb High Fat Barbecue  (get ready, because we will be reviewing Birgitta's BBQ book soon!)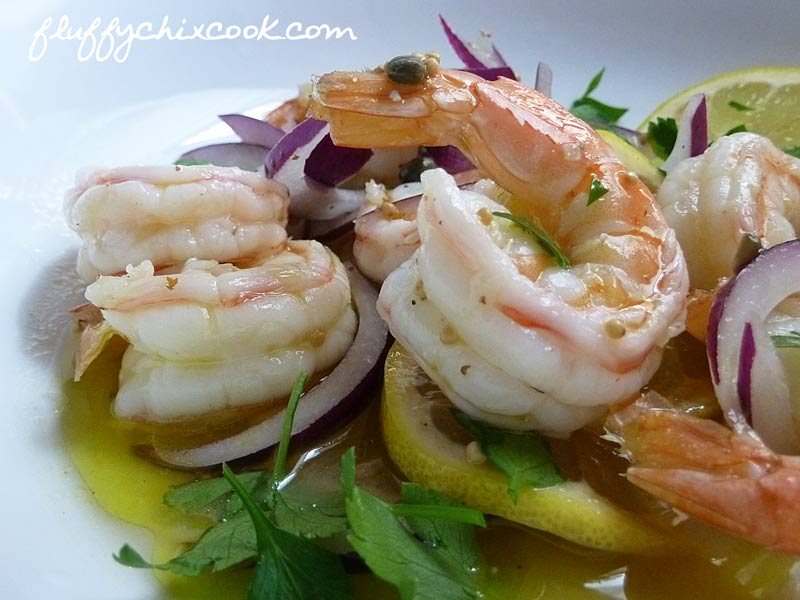 Please come read about life in the South and check out Birgitta's lovely blog! You can get the Fluffy's recipe for Southern Pickled Shrimp here!
See you soon!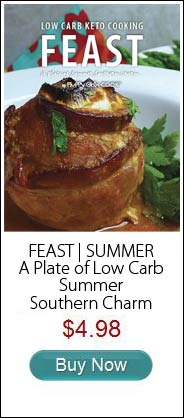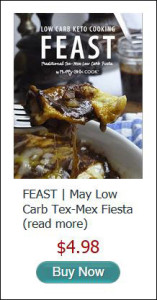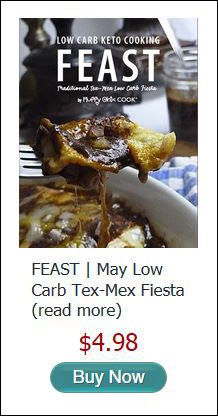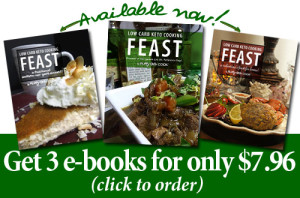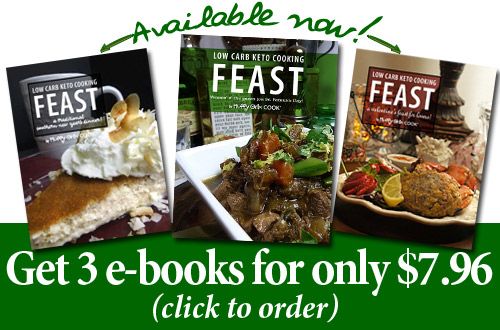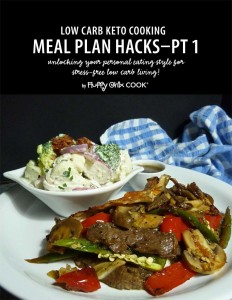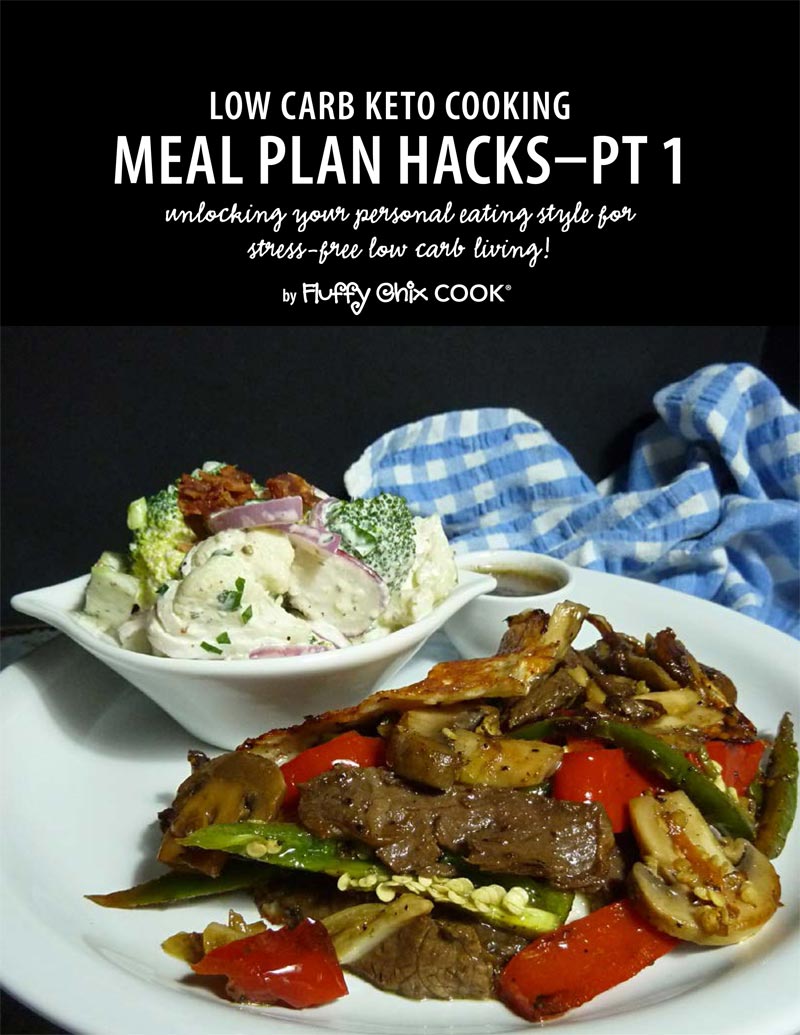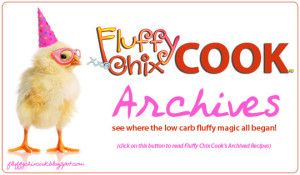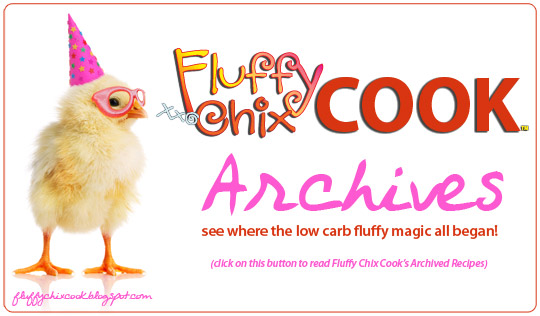 Copyright © 2015 Fluffy Chix Cook. All rights reserved.
We are not dieticians, nutritionists or medical professionals. The materials on this blog are for informational (and fun) purposes only. We do not fact check, nor do we worry about sources. Please do your own fact checking. We encourage you to look things up and check with your doctor or health care professional before acting on anything seen on Fluffy Chix Cook. xoxo