Sticky Asian Drummies – The Low Carb Asian Wing Sub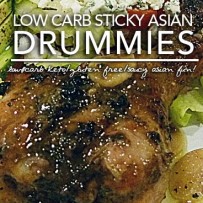 Save money while enjoying all the flavors of Low Carb Sticky Asian Wings without the wings! Replace the wings with chicken drummies (chicken legs) and save two-thirds the money you'd spend on chicken wings.  Follow Fluffy Chix Cook to learn a quick lesson in home-ec (home economy) and get their rockin' recipe for Sticky Asian Drummies while you're at it! This simple low carb keto recipe can be made on the grill or in the oven and takes only minutes to prepare.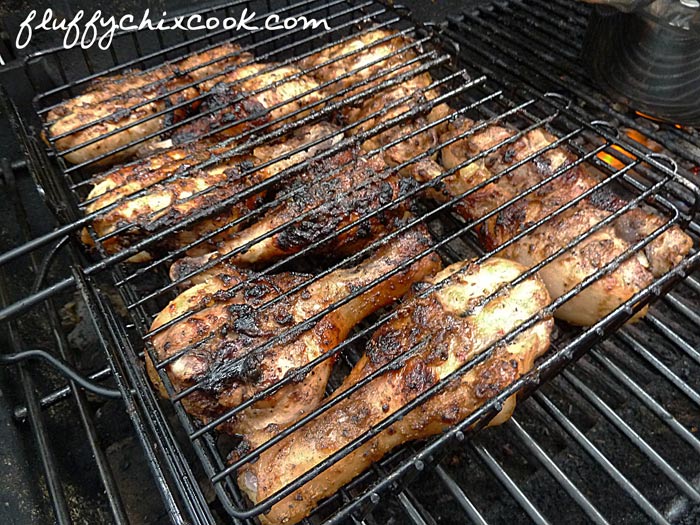 We don't mind confessing to a wing addiction. Yep, we are wing hoes in the Fluffy camp and could eat them at least two nights per week—if it wasn't for one teensy-weensy problem. Wings are frickin' frackin' chixen expensive! I blame the hipsters for this…or the red-necks. Whatevs, the popularity of chicken wings means they are no longer considered a sub-prime/waste cut of protein. Drat you Lex Luther!!!! You make our lives difficult!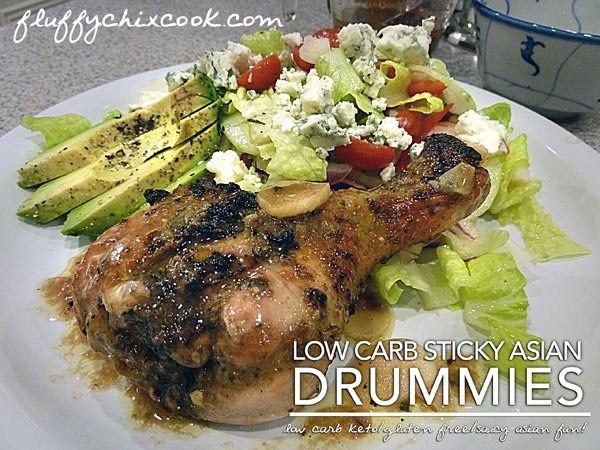 I'm sorry, but I refuse to pay more per pound for chicken wings than we currently pay for sale price, loss-leader steak. So it's a rare occasion when the Fluffys actually get to procure and cook their own wings. And when we do, we ration them—only serving "x" amount per person and carefully planning the use of the IQF (individually quick frozen) chicken gold with cunning and forethought.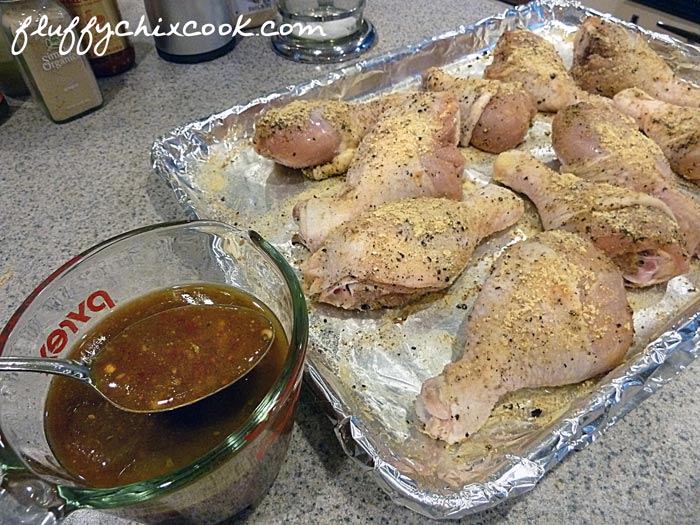 Thankfully alternatives exist for the savvy home economist (haha that's code for "tightwad"). Chicken legs are not as fun to eat as wings, but cooked correctly yield moist and succulent "burnt offering options" for the wing gods.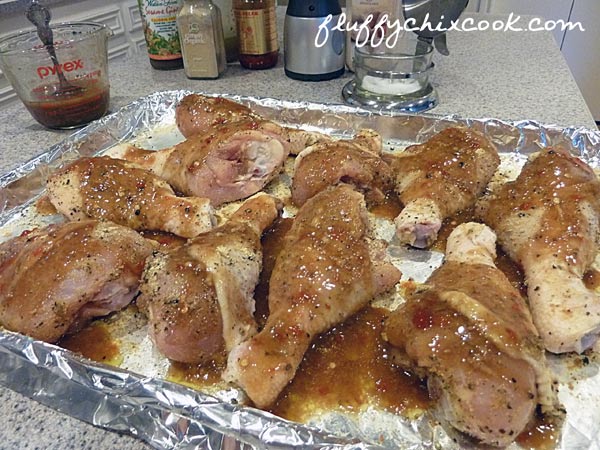 You can use any recipe for chicken legs that you would otherwise use on wings: BBQ Wings, Heroin Wings, Zombie Wings, and one of our all-time faves Sticky Asian Wings and when you're using legs instead it becomes Sticky Asian Drummies.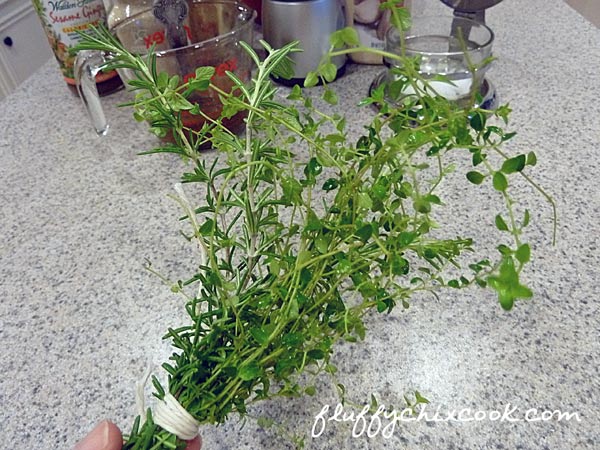 At anywhere from $0.69/lb to $0.88/lb for a 3-pound family pack (about 10-12 wings depending on the level of gigantorness), chicken legs are cheap as chips, as our friends on the other side of the pond declare. You get between 2-3 ounces of meat per leg, which means a meal for a woman could be 2 drummies. The Fluffys buy the family pack of legs in order to get the best price—that's usually about 10-12 drumsticks (legs), which means lots of lucky leftovers for us. We fall into the category of loving leftover cold chicken legs (even when they aren't fried). It's so convenient to throw 1 or 2 into a zip top back and into the lunch box with a bag of blue ice. Boom baby! Lunch. Done.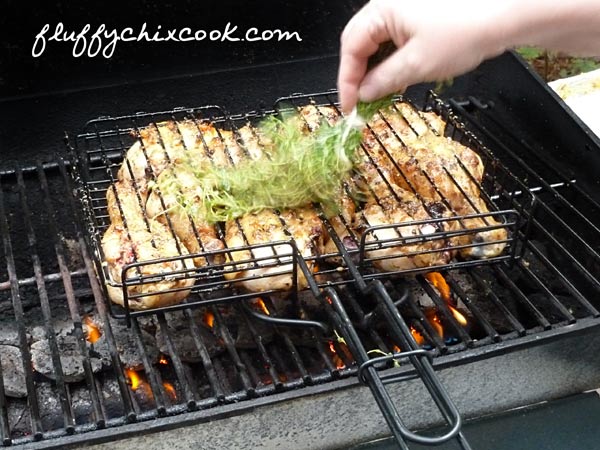 We even save money by growing herbs in pots on the back patio. We use them for handy/disposable basting brushes! Thyme and rosemary make great basting brushes.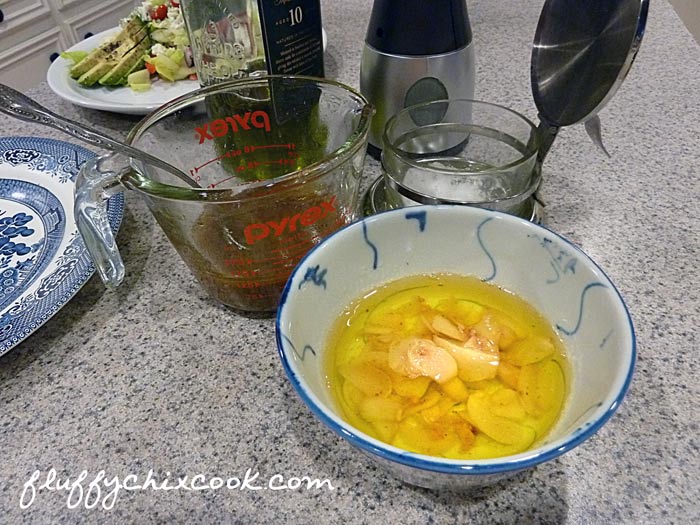 Hope you'll give these a try. Sticky Asian Drummies are finger lickin' delicious and will make you a quick convert—stealing you away from our precious wings over to the dark side of life…because not only is it economical, but dark meat is more moist and succulent! And don't spare the garlic butter finishing sauce! Mix it with a little of your "sterile" Sticky Asian Wing Sauce and it's extra tasty!
Sticky Asian Drummies – The Low Carb Asian Wing Sub
This is a riff on Buffalo wings—Asian style! This dish will work with chicken legs or any cut of chicken, turkey, or pork—especially wings and thighs.
Ingredients
For Sticky Asian Drumsticks
Optional Finishing Sauce

6 tablespoons butter, unsalted
4 cloves garlic
6 tablespoons Asian Wing Sauce
Instructions
Wash and dry chicken legs. Trim any extra fat or skin off and clean any pin feathers. Sprinkle legs liberally with ground or grated ginger, granulated garlic, kosher salt, and black pepper. Go a little light on the salt.
Brush each leg with 1 tablespoon of Asian Wing Sauce. Place in sealed bag in the icebox and marinate for a minimum of 2 hours and up to 24 hours.
Heat propane or gas grill on ignite. Reduce heat to medium. If possible, place legs inside a wire grill basket that has a lid. It makes turning the legs easy and swift with 1 motion. Cook legs for 24 minutes over medium heat. Alternate cooking for 1-2 minutes with the lid down and then with the lid up. Look for flare-ups from the fat dripping from the skin and marinade. Reposition the basket away from the flare so that all legs get evenly brown. Flip basket to the opposite side every four minutes.
After you develop good color on the legs, turn off the burners on one side of the grill. Place basket over the side without the fire. Turn fire down on opposite side to low heat. Cook with the lid down, indirect heat, for 60-80 minutes. Check for doneness. Liquids should run clear when pierced and internal temp of the largest leg should read 175°.
For Optional Finishing Sauce: Peel and thinly slice garlic cloves. Place butter and garlic in small saucepan. Simmer until garlic is tender - about 5 minutes. Add Sticky Asian Wing Sauce. Stir to combine. Toss cooked legs or wings in finishing sauce and serve!
Serve with celery sticks and blue cheese dressing.

Oven Variation |

Preheat oven to 500°. Prepare drummies as you would for the grill. Drizzle with extra olive oil. Place drummies on a foil lined sheet pan. Bake for 10 minutes at 500°. Reduce oven to 400° after ten minutes and continue cooking. Bake for 20 minutes then baste and flip legs. Baste bottom of legs and return to the oven. Cook for 10 more minutes. Baste and flip legs. Contine to cook, basting and turning every 10 minutes until golden and delicious and tender all the way through. Legs are done when juices run clear when piercing the thickest part or when the internal temperature reaches 175° at the thickest part. Remove and toss with finishing sauce. Enjoy!
Notes
Split decision here! Mr. Fluffy didn't care for the Sticky Asian Sauce. But that's only because he prefers finishing his legs with the garlic butter only—no Sticky Asian Wing Sauce added to it! But Susie Fluffy thinks he's nuts and could drink the Sticky Asian Wing Sauce with a spoon. Oh and if you want to spice up your legs, add more Sambal Oelek!
Legs are a cheap alternative to chicken wings. Chicken wings these days are almost $2.75 - $3.50 per pound. Chicken legs can often be found for $0.88/lb or less! Each gigantor leg weighed about 5 ounces, cooked with bone and skin. Meat and skin portion weighed about 3oz/leg. So that's a bargain! You can even portion and freeze the leftovers.
Serving Ideas Serve with a cold, crisp salad or Asian pear slaw. Also delicious with a bacon wedge salad.
Nutritional Information per big leg 281 Calories; 21g Fat (69.6% calories from fat); 19g Protein; 2g Carbohydrate; trace Dietary Fiber; 2g Effective Carbs
Copyright © 2012 Fluffy Chix Cook. All rights reserved.
http://fluffychixcook.com/sticky-asian-drummies-low-carb-asian-wing-sub/
Copyright © 2016 Fluffy Chix Cook. All rights reserved.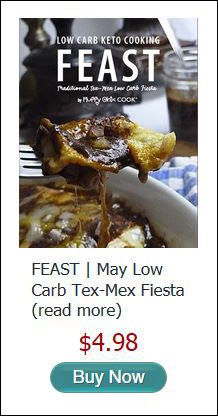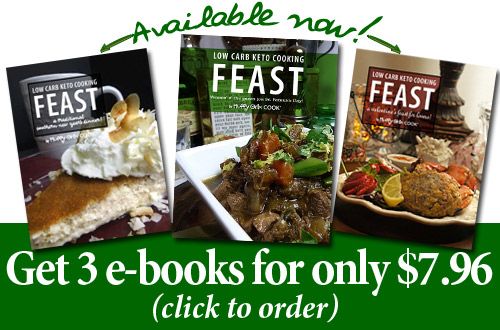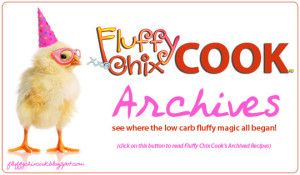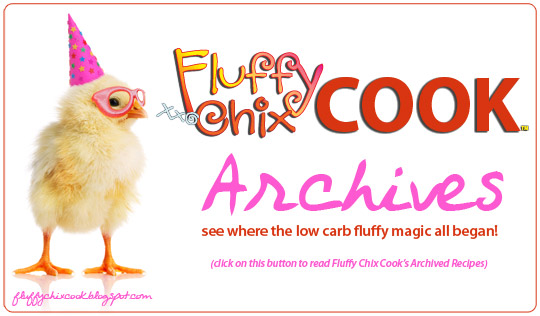 Copyright © 2014 Fast Days – Healing Days. All rights reserved.
We are not dieticians, nutritionists or medical professionals. The materials on this blog are for informational (and fun) purposes only. We do not fact check, nor do we worry about sources. Please do your own fact checking. We encourage you to look things up and check with your doctor or health care professional before acting on anything seen on Fluffy Chix Cook. xoxo