Sugar Free Teriyaki Sauce – Gluten Free | Induction & Page 4 Friendly
Think your low carb keto diet forces you to break up with teriyaki sauce and your favorite Japanese food, like sukiyaki? Well, think again, because Fluffy Chix Cook low carb keto Japanese recipes help tame the craving for Asian food. Sugar free, gluten and grain free teriyaki sauce is a healthy low carb sauce alternative to the high carbage, sugar laden original!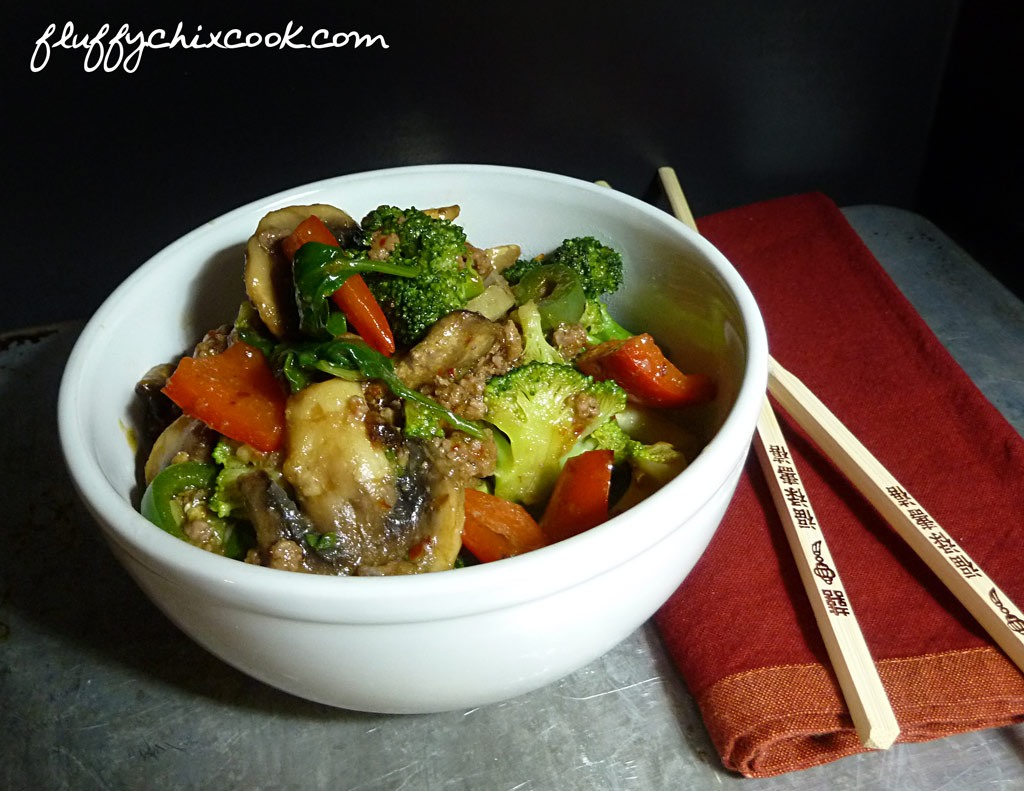 We grew up eating Skaki. Wha What?? Ok, you'll probably know it by its adult name—sukiyaki. Sukiyaki (at least the Americanized version) is a Japanese stir fry of veggies and meat (usually thin strips of beef or chicken), draped in an umami-packed, teriyaki sauce.
It doesn't take long for you low carb keto pros to know teriyaki sauce, at least the traditional sauce, is steeped in sugar and starchy thickeners. Of course, regular teriyaki sauce is out-of-bounds in a low carb keto world. But does that mean we have to abstain from teriyaki sauce in our low carb keto lifestyle?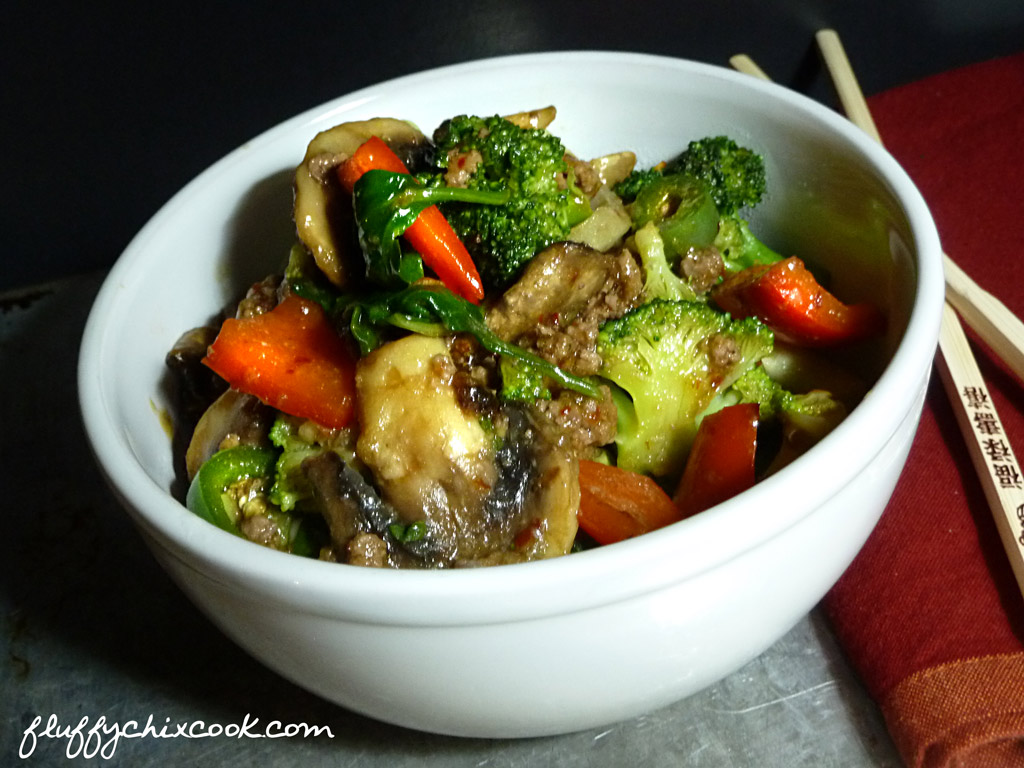 This teriyaki sauce makes many Japanese dishes possible again. Sure, you have to make it at home and don't have someone standing over an open flat top cooking your food and making onion volcanos, wielding and flipping knives shouting exciting expletives in Japanese, but still. Low Carb Teriyaki Sauce is the bomb!! We use it to make our uber thrifty Skaki (click on the image below to go grab the recipe). But this sauce is also amazing on grilled chicken, steaks and pork. Just let it marinate for a couple of hours or over night. Woooweeeee! You'll dig it.
We know your family will love Homemade Teriyaki Sauce (low carb) and Beef Skaki  (which are two family favorites). Of course, you may know it as Sukiyaki.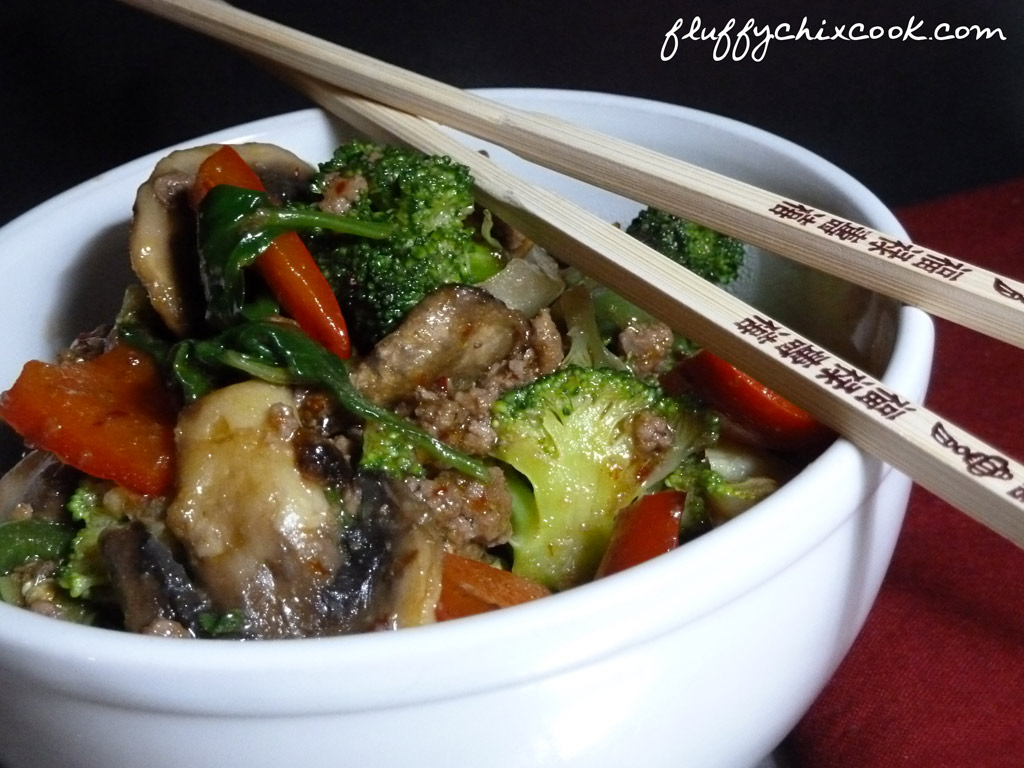 Here's a handy scale we use when making stir fry of any kind. It's way easier, not to mention gives more precise data, to weigh raw veggies instead of measuring.
Oh, and some of you may wonder why (in the Skaki Recipe) we've suddenly switched to using ounces instead of measuring cup units. Veggies are notoriously difficult to measure because of their larger, irregular shape. So a scale works much easier and prevents portion distortion and carb creep. And even carbs from veggies mount up, quickly. This is the Fluffy's scale. It's compact and doesn't take up much real estate on the counter. With the click of a button, switch between ounces, grams, pounds, etc! In fact, we use it to make sure we get consistent portions and would be lost without it!
Sugar Free Teriyaki Sauce - Gluten Free & Induction|Page 4 Freindly
We grew up eating this dish almost weekly. We would beg for Skaki, as we called it. You may recognize it as an Americanized version of Sukiyaki. It was such a fresh and crisp dish; there were never leftovers. Skaki works with almost any meat! Try it. Don't fear the veggies.
Ingredients
Skaki

1 tablespoon Spectrum Unrefined Peanut Oil—or a high-temp oil of your choice
1 clove garlic, peeled and sliced thinly
1/2 ounce onion, cut in thin strips
1 ounce red bell pepper, seeded and cut in chunks
2 ounces broccoli crowns, cut into bite-sized pieces (use those stems!)
1 green onion, cut diagonally
1/2 jalapeno chile peppers, sliced with seeds
1 ounce mushroom, sliced thinly
1 teaspoon gluten free tamari—or coconut aminos
1 cup organic baby spinach
3/4 cup Skillet Beef 1 or Skillet Beef 2
Instructions
Combine sauce ingredients through ginger root. Stir to combine. Dust in glucomannan powder and whisk like crazy to prevent clumping. Let sauce sit. It will thicken up as it sits. If it gets too thick, add a tablespoon of additional chicken stock. Set aside.
Add peanut oil to a large skillet and heat over high heat for about 1 minute. Add all ingredients for the stir fry through black pepper. Stir fry on high until veggies are still very crisp tender, but starting to move towards al dente (to the tooth—meaning "just" crisp tender). Add the organic baby spinach or organic baby super greens and the Lucky Leftover Skillet Beef. Stir fry one more minute. Remove from heat and toss with sauce. Serve immediately. Enjoy.
Notes
Some may be turned off by this recipe because let's just call it as we see it...there are a lot of carbs. But please, before you go, consider that the predominance of carbs come from veggies. Solid, core, super-fibrous veggies and veggies scoring high on the ORAC scale (high antioxidant scale). Then also remember, Fluffy Chix is EXACTING in counting every tiny carb, even from black pepper and spices! Many of you do not do that with your own tracking. You might not count the spices in the Skillet Beef, saving 2g of reported carbs. But we do. We go that extra mile, so you are fully aware of the carb computations.
Some of you may say, "Well hells, that's WAY too many ingredients!" But authentic Asian food has a LOT of ingredients to make the complex flavors they make in dishes. Make the sauce in advance. Double it. Triple it! Keep it on hand. We do. Sugar Free Teriyaki is ALWAYS in our fridge and keeps for up to 2 weeks, remember B/T (Bag 'n Tag)—and it freezes well. This is one of the most flavor-packed dishes you will eat this week. And it's filled with vitamins, minerals and nutrients. Don't be askeered cuz it's 8g of Effective Carbs. They are very slow acting carbs.
And yes, the Dasani sugar free flavor drops are what make this sauce taste like Teriyaki! You can easily sub pineapple and orange extracts and liquid stevia drops for the short cut of using Dasani Flavor Drops.
Serving Ideas This is a one-pot-wonder. Nothing else needed except a little green tea.
Nutritional Information
Per Serving: 612 Calories; 47g Fat (70.0% calories from fat); 32g Protein; 13g Carbohydrate; 5g Dietary Fiber; 8g Effective Carbs
Teriyaki Sauce (about 3 Tbsp): 28 Calories; 1g Fat (40.9% calories from fat); 1g Protein; 3g Carbohydrate; 1g Dietary Fiber; 2g Effective Carbs (yes the dry sherry really makes this sauce)!
Copyright © 2015 Fluffy Chix Cook. All rights reserved.
http://fluffychixcook.com/sugar-free-teriyaki-sauce-gluten-free-induction-page-4-friendly/
Copyright © 2016 Fluffy Chix Cook. All rights reserved.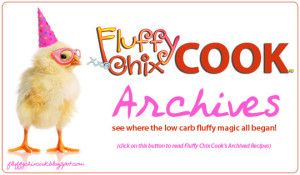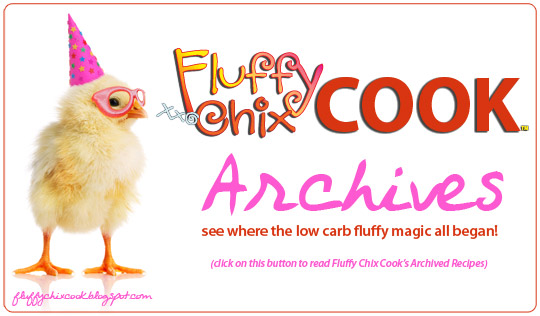 Browse More Fluffy Chix Recipes in Our Recipe Index.
Copyright © 2014 Fluffy Chix Cook. All rights reserved.
We are not dieticians, nutritionists or medical professionals. The materials on this blog are for informational (and fun) purposes only. We do not fact check, nor do we worry about sources. Please do your own fact checking. We encourage you to look things up and check with your doctor or health care professional before acting on anything seen on Fluffy Chix Cook. xoxo