Sukrin Low Carb Gluten Free Milk Chocolate Bar Review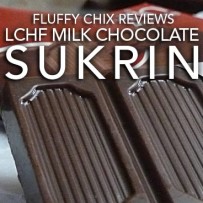 Fluffy Chix Cook reviews low carb and gluten free, milk chocolate bars from Sukrin USA. Sukrin is new to the USA, but is Scandinavia and Europe's leading brand for natural origin, non-GMO health foods including zero calorie sweeteners, zero calorie fiber syrups, nut flours, bread mixes and chocolates. Their products are non-GMO erythritol based and help low carbers re-invent low carb keto living. Find out how the Fluffys feel about milk chocolate bars from Sukrin USA and find out why they give low carb sugar free Sukrin Swiss Milk Chocolate five solid wings up (equivalent to a 5 star rating)!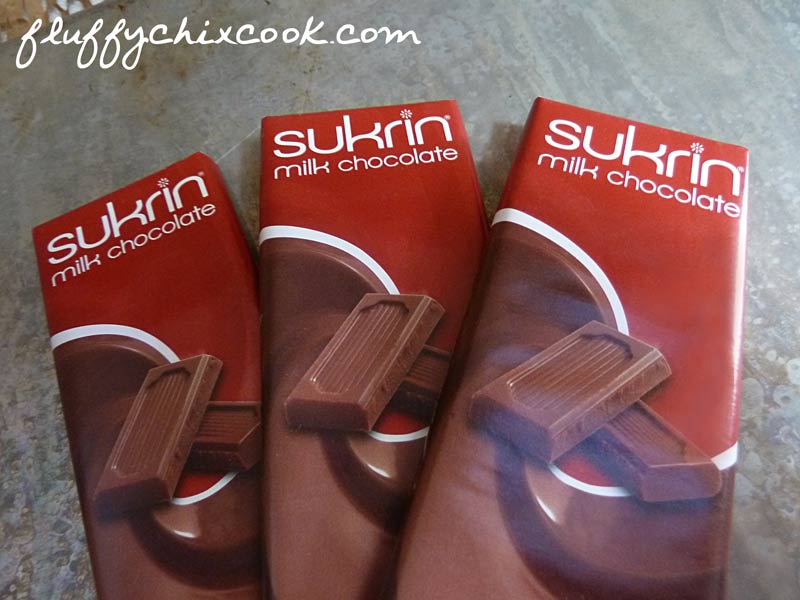 You may have read about the true joy we felt upon meeting Pernille Bjerring of Sukrin USA. As you know from the Sukrin Sugar Alternative Review, located in the Fluffy Chix Review Section, we've been waiting many, many moons for healthy, non-GMO, beyond organic, real Swiss milk chocolate, zero calorie sweeteners and Karo-like syrups, almond-flour alternatives, and baking essentials—seriously—for 15 years! You know we've moaned and sulked like bitchy little girls because we jonesed for great products to help reinvent the Fluffys' low carb keto, almost nut-free, mostly gluten free, sugar free baking and cooking life—and eating life! Did we mention eating?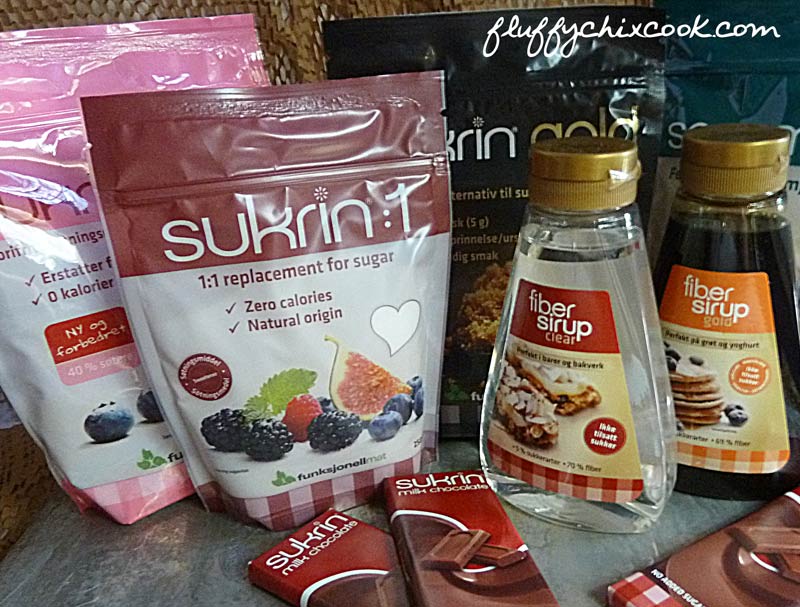 So when Pernille, the US importer and President of Sukrin USA, approached and kindly sent us a couple of boxes of free samples to review we were like, "Gah! Well, yeah! Bring it on, Mamacita!"
Then we were like, "Ohemgee! Come to us sweethearts—our preciouses! Where have you been all our lives?"
We flapped our fluffy wings while jumping up and down, shouting to Pernille, "Give us ALL the free samples forever! Gimme, gimme, gimme!"
When we calmed down, it was time to get down to brass tacks and share this information and our true-blue opinions about Sukrin and their products.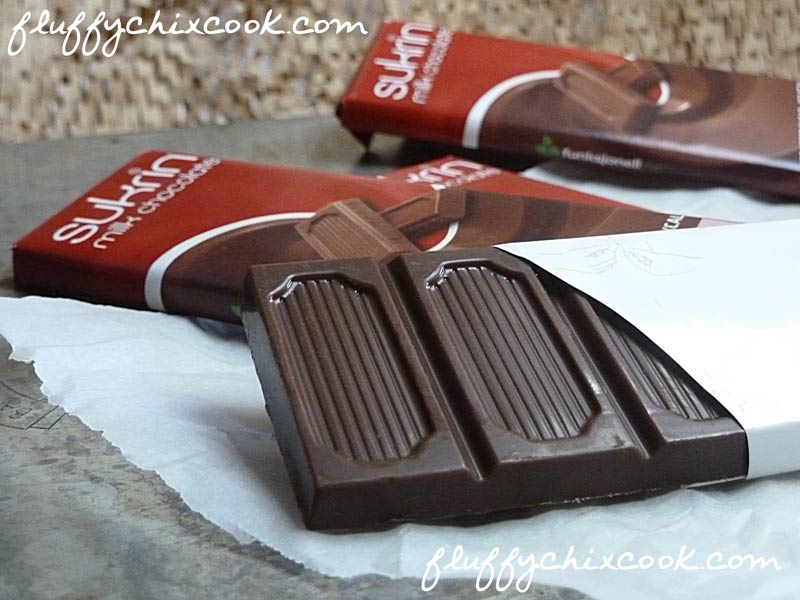 Today, we think you're old enough to have "the talk." You know, it's time for us to talk to you about low carb sugar free chocolate. It's near and dear to our fluffy little pin feathers and important for you. In fact, without chocolates or dry wine, our lives would suck big ones.
For the most part, if you want good dark chocolate, you have to accept a little sugar in your lives; that is if you want store-shelf convenience, and that pretty much means Lindt 85% Extra Dark Chocolate Bars. They're lower sugar, and for 4 squares (40g), you will get 15g Carbs, 6g Fiber, and 9g Effective Carbs (5g are from ADDED demerara sugar). OUCH!
If you want sugar free dark chocolate that isn't packed with maltitol (a sugar alcohol that causes GREAT intestinal distress and messes with peoples' blood sugar), then you order online (or some might find them locally in some areas) and can enjoy Lily's and also ChocoPerfection. And they're good, but they are DARK chocolate to the core. Lily's does have milk chocolate, but it uses SOY lecithin in it…YUKKY! And sorry, but the Fluffys do not eat soy if we can help it. Thanks to Sukrin Milk Chocolate, we no longer have to suffer it in our milk chocolates!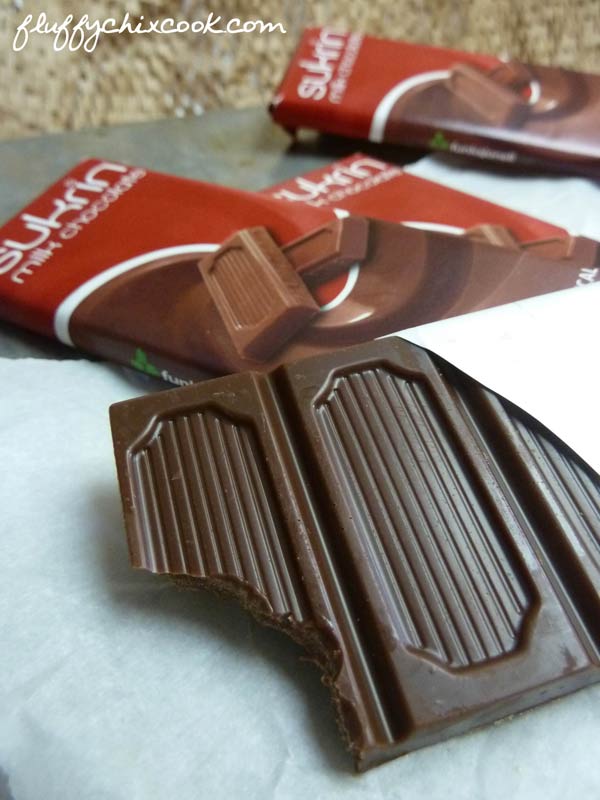 BUT! And it's a big BUT! If you want REAL Swiss-made sugar free milk chocolate that is also SOY-free??? The ONLY game on the internet is Sukrin Milk Chocolate Bars. As far as we're aware at the time of writing, Sukrin USA is the only importer of bonafide soy free, non-GMO, beyond organic, sugar free Swiss milk chocolate. And these milk chocolate bars are delicious!
Sukrin has two varieties of sugar free Swiss milk chocolate bars that taste like real old fashioned Swiss chocolates. Swearsies!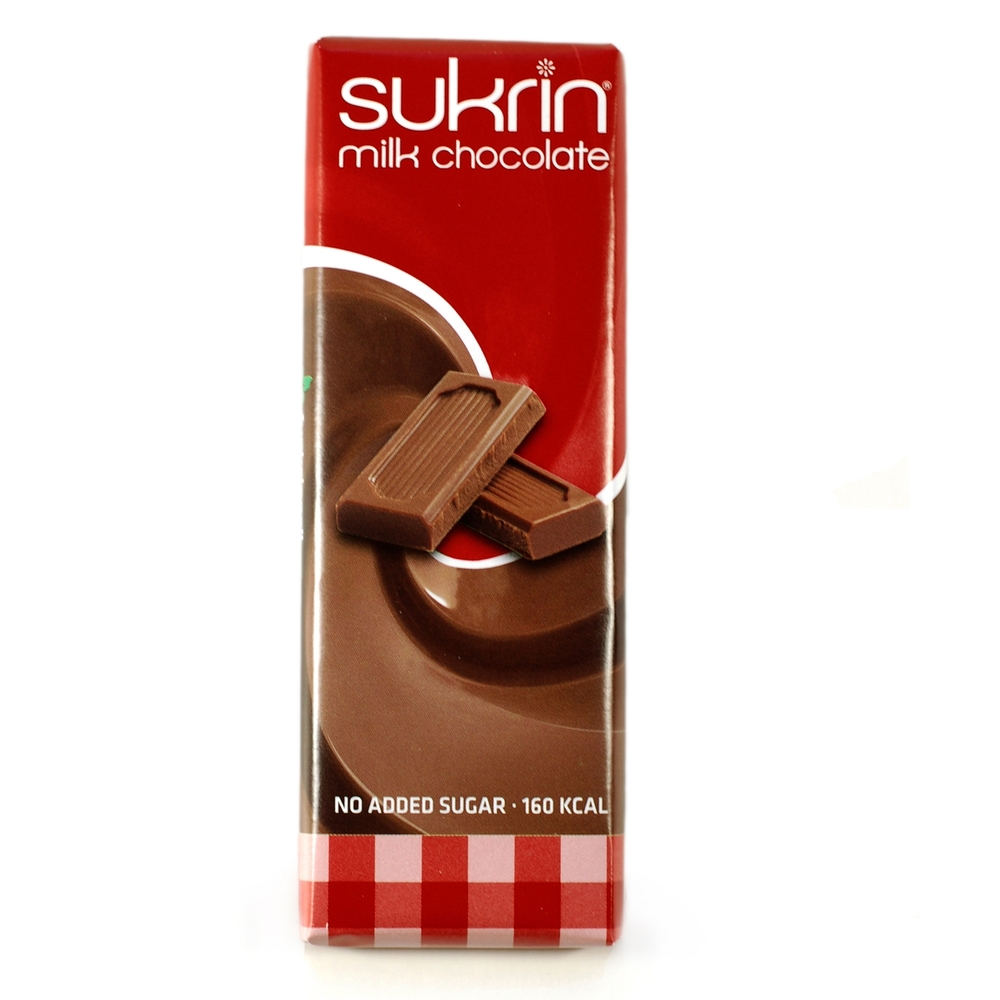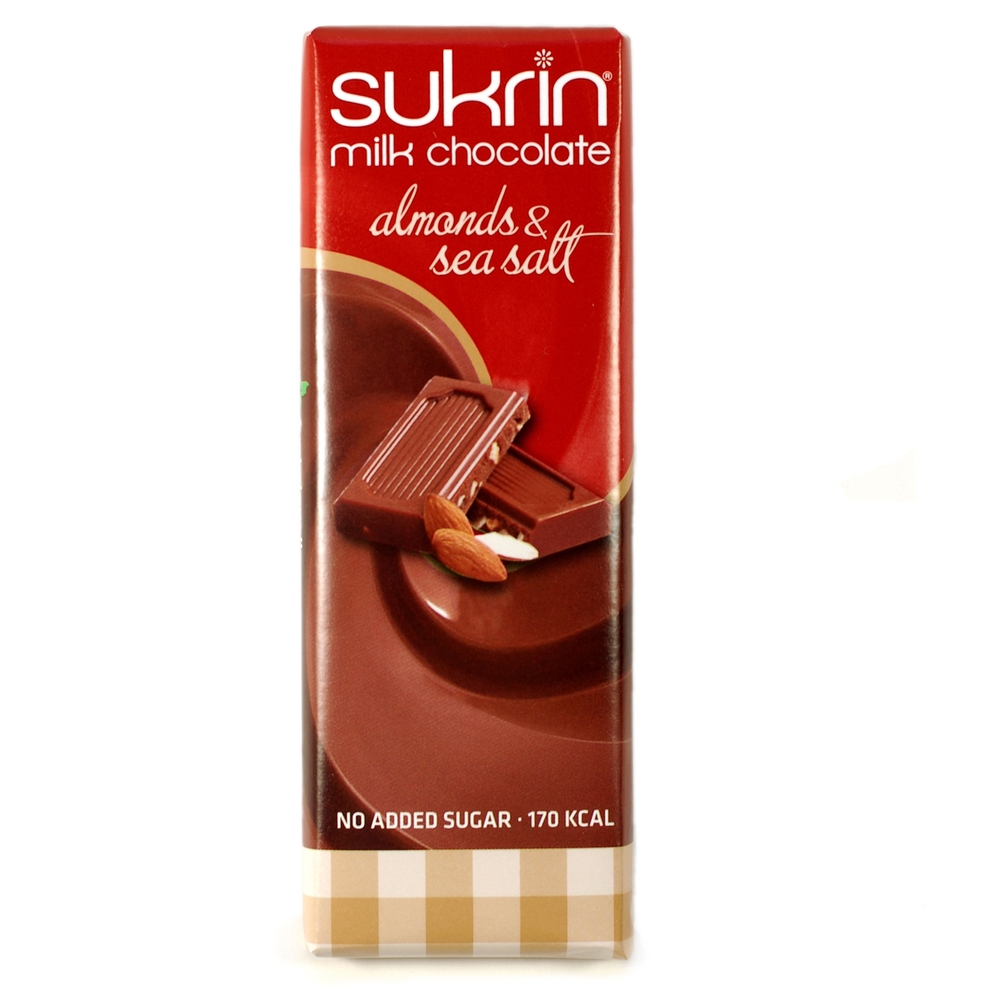 Sugar Free Milk Chocolate with Almonds & Sea Salt
LCHF (low carb high fat or keto as we say in the States) Sukrin Milk Chocolate bars are sweetened with an erythritol-based sugar alcohol and because of this, they have minimal effect on Fluffy blood sugars. Suhweeet, which makes these gorgeous milk chocolate bars low carb street legal for the Fluffys and ensures we will keep them around for a treat for only 4g Effective Carbs for the milk chocolate and 3g Effective Carbs for the milk chocolate with almonds and sea salt! They have 3g of NATURALLY occurring sugars—not added sugar.
Here's the nutritional information on the Sukrin Milk Chocolate bars!

Sukrin Milk Chocolate Bar
Ingredients: Sweetener: erythritol (Sukrin), cocoa butter, inulin, milk powder, cocoa mass, vanilla, emulsifier: sunflower lecithin, sweetener: steviol glycosides

Nutritional Information
1 bar (40g = 1.41 ounces) 160 Calories; 13g Fat (20% of calories from fat); 3g Protein; 23g Carbs; 8g Fiber; 11g Sugar Alcohols (Erythritol); 3g Naturally Occurring Sugars; 4g Effective Carbs
Sukrin Milk Chocolate Bar with Almonds & Sea Salt
Ingredients: Sweetener: erythritol (Sukrin), cocoa butter, inulin, milk powder, cocoa mass, 10% almonds, sea salt, vanilla, emulsifier: sunflower lecithin, sweetener: steviol glycosides

Nutritional Information
1 bar (40g = 1.41 ounces) 170 Calories; 14g Fat (22% of calories from fat); 3g Protein; 21g Carbs; 8g Fiber; 10g Sugar Alcohols (Erythritol); 3g Naturally Occurring Sugars; 3g Effective Carbs
Did we mention that we love how Sukrin Milk Chocolate Bars taste? Delish! Just like we remember the real Swiss chocolates tasting that Dad bought at Alfred's Deli when we were kids. Low carb keto Sukrin Milk Chocolate is creamy, silky smooth, and has a great melt factor on both your hands and your mouth! 😀
We love eating them as a stand-alone treat with a hot cup of coffee—totally satisfying. And we're looking forward to making low carb treats! Look for the Fluffys' S'mores soon! We're making low carb graham crackers and low carb marshmallows using Sukrin sugar subs and fiber syrups and will pair those with the Sukrin Milk Chocolate! Gosh we feel like kids again and are so looking forward to fall weather, bonfires and low carb S'mores—courtesy of Pernille and the folks at Sukrin USA! (Psssst! And did we mention? We have BIG plans for chocolate covered peppermint meringues for Christmas! Score!)
Happy Sukrin Milk Chocolate eating! Here's a special offer from our friends at Sukrin. Enter the words "SUKRIN SAVER" (without the quote marks) into the Coupon Code window on checkout. Just click on the coupon to go shop at Sukrin and get your big haul of Milk Chocolate, and low carb baking ingredients now! Woot!
(DISCLAIMER | You should know that the fact that the Fluffys scored two boxes from Sukrin USA, filled with Sukrin zero calorie sweetener products, fiber syrups, sesame meal, and CHOCOLATES (did we mention erythritol sweetened GENU-INE Swiss milk chocolate?) to try, we were beyond stoked—did NOT influence this review. We calmly informed Pernille that we'd get back to her and let her know if her products made us gak, or if they made our blood sugar take a ride on the diabetes rollercoaster.

We let Mrs. Sukrin USA know, that we'd only report the truth, the whole truth, and nothing but the truth, so help us low carb gods. But hells! We just didn't know exactly how excited they were gonna make us! We're thrilled. Swiss Milk Chocolate is back "on" like Magilla Gorilla and the oven lights glow brightly in anticipation once more. Oh and btw? We're not getting any cold hard dinero for this review. Shux! But if you use the 5% off coupon code below, we both win! You save on Sukrin Products and also help support the Fluffys blogging without any money out of your pocket! TIA!!!)
Visit Sukrin USA and place an order today! (They offer free shipping for orders $75 or more.)
Make sure to check out our Fluffy Chix Cook Recipe Index for low carb ketogenic breads, muffins, biscuits, wraps, tortillas, flatbreads, crackers, crumbs and more!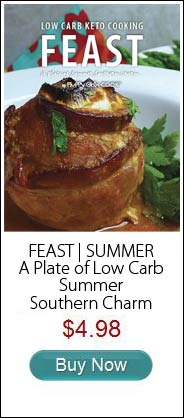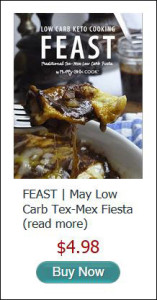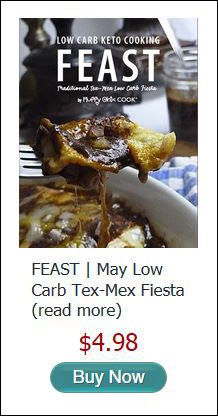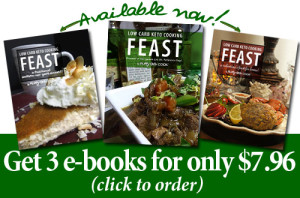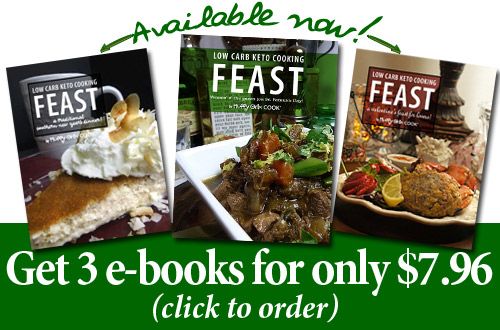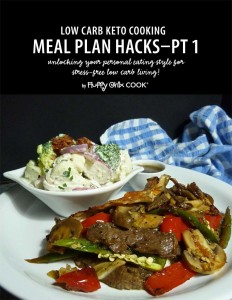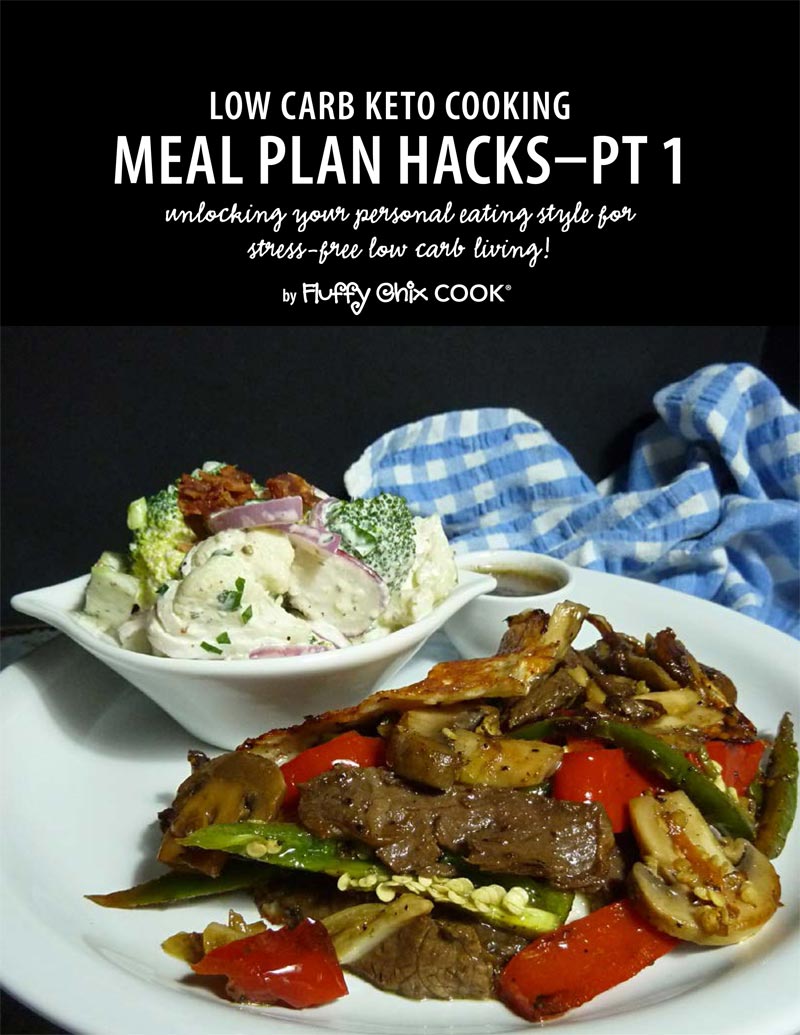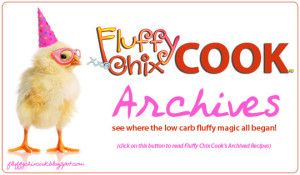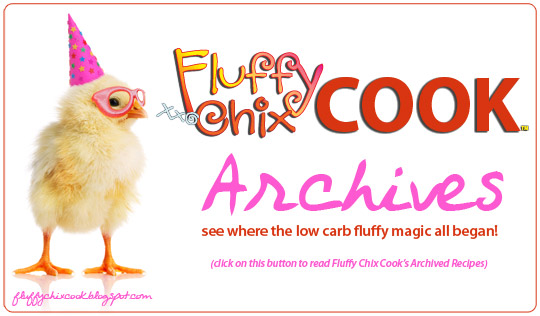 Copyright © 2015 Fluffy Chix Cook. All rights reserved.
We are not dieticians, nutritionists or medical professionals. The materials on this blog are for informational (and fun) purposes only. We do not fact check, nor do we worry about sources. Please do your own fact checking. We encourage you to look things up and check with your doctor or health care professional before acting on anything seen on Fluffy Chix Cook. xoxo