The Heater aka Texas Cheese Steak Wrap – Low Carb & Gluten Free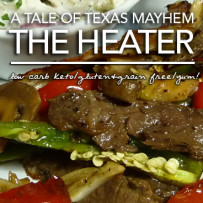 The next time you're tempted to cheat on your low carb diet, remember this fun, purely devilish, low carb cheese bonanza known as a Cheese Wrap. Low carb keto cheese wraps are diabetic friendly and are gluten and grain free, making them an ideal wrap to deliver bold flavors. Fluffy Chix Cook answers the question, "What do you get when you cross a Philly Cheese Steak with a jalapeno?"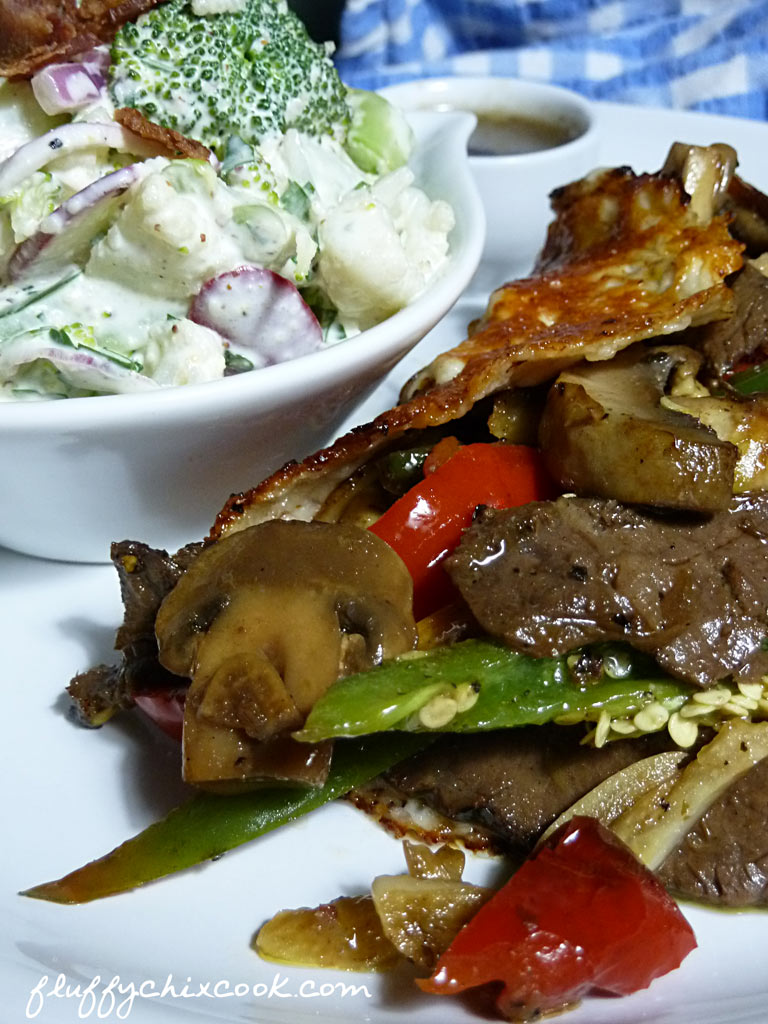 We heart the silly movie, Major League, because—well, it's a baseball movie, but also because it is a feel-good story about a rag-tag team of misfits who come together to defeat the evil queen (or in this case, the team owner, who wants to move the team to Miami from Cleveland). And I don't know why this low carb keto, cheese-a-licious madness remind me of that movie, but for some reason I can't look at picture of this wrap without thinking of the quote from the movie as delivered by the manager, Lou Brown, "Forget about the curve ball Ricky, give 'em the heater."
And because of that one simple line, I will forever think of this large and in charge, bombastically delicious pile of luscious, low carb keto shenanigans as "The Heater," in honor or Lou Brown and Ricky Vaughn from Major League. There is not one subtle, craft, inch in this low carb cheesy wrap's recipe. It's bold. It's in your face. And if you happen to luck out with your choice of fresh jalapenos, it will bring the heat! Oh it'll heat you up and light you up.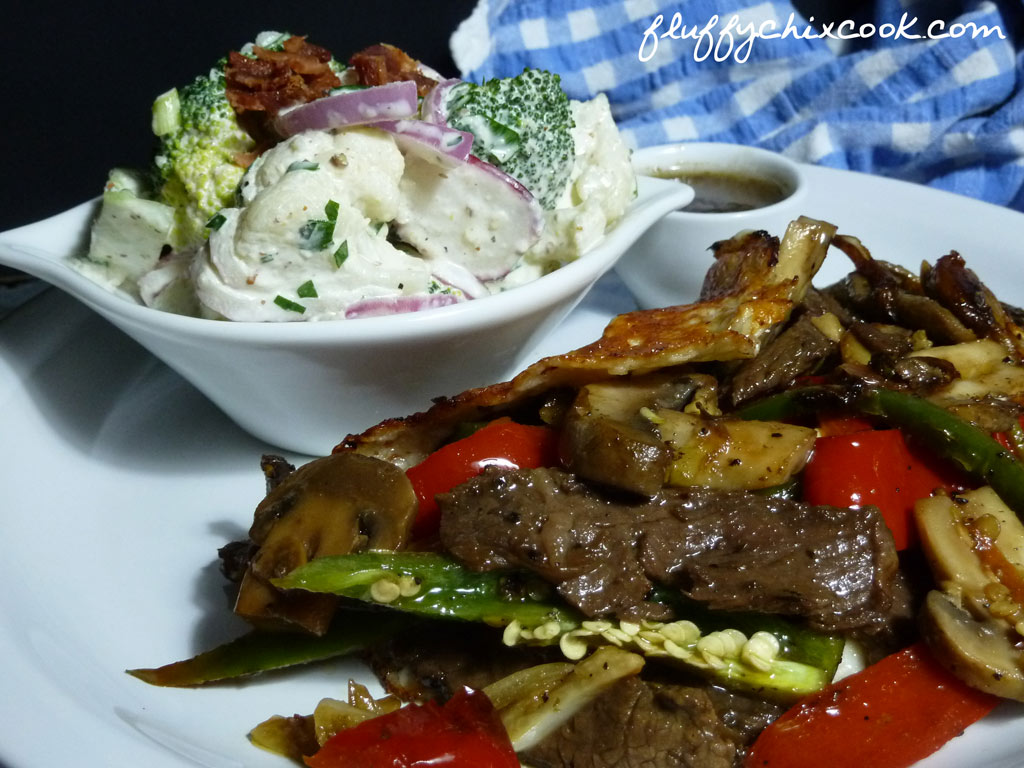 You will eat this one night and want it again the next, so be sure to plan for Lucky Leftovers the next time you grill a big, sassy, rare to medium rare steak.
The Heater aka Texas Cheese Steak Wrap – Low Carb & Gluten Free
Crispy on one side; gooey, cheesy yum on the inside, wrapped around shear steak-tacular perfection. Onions, peppers and mushrooms add to a Texified Cheese Steak experience worth writing home about!
Ingredients
For Veggies

1 tablespoon unfiltered extra virgin olive oil
1/2 ounce red onion, sliced thinly
1/2 ounce red bell pepper, seeded and sliced
1/2 jalapeno chile pepper, sliced with seeds
1 ounce mushroom, sliced thinly
1 clove garlic, peeled and sliced thinly
For Cheese Wrap

3 ounces part skim milk mozzarella cheese, two equally thick slices
Instructions
In a heavy skillet (enameled cast iron or cast iron works great for this), sauté veggies with extra virgin olive oil until just barely wilted. Transfer to a plate.
Add butter and Worcestershire to the pan. When the sauce is bubbly and hot (about 1 minute), add steak. Quickly toss with the sauce and turn off heat. Remove pan from heat. Transfer to a plate.
Before cooking the veggies, start the cheese cooking in a separate pan. Use a small 7 nonstick omelet pan and place 2 thick slices of mozzarella cheese into the pan over medium high heat. Don't touch or disturb the cheese. The cheese will melt and get gooey on top but will develop a crust on the bottom that is dark golden brown. We mean DARK. When the edges start to show a little brown, check the bottom. If it's sturdy enough to slide a spatula underneath in order to slide it out of the pan, it's ready. Slide cheese wrap onto a plate.
Fill cheese wrap with veggies and meat. Mold hot shell (carefully) up around the filling. Voila—a hot mess! Enjoy!
Notes
We love all kinds of cheese wraps. They work fantastically for all leftover meats. Crispy, cheesy madness delivers a healthy hit of fat that sates and soothes. It is very cheese dense, so personally, this is a treat meal, not an every night occurrence. It sure removes the cravings for Philly Cheese Steaks and the addition of the jalapeno is delicious nonsense! The Heater is so filling, I am happy with half of one, but Denny eats the whole thing and gives it 9.5 out of 10 forks. (Remember, he doesn't give 10s except for that one time...)
Serving Ideas Serve with a favorite side salad with a creamy dressing like Creamy Broccoli Cauli Salad or your favorite green salad.
Nutritional Information
1/2 Hot Mess: 342 Calories; 25g Fat (66.4% calories from fat); 24g Protein; 5g Carbohydrate; 1g Dietary Fiber; 72mg Cholesterol; 4g Effective Carbs
Full Hot Mess: 684 Calories; 50g Fat (66.4% calories from fat); 48g Protein; 9g Carbohydrate; 1g Dietary Fiber; 145mg Cholesterol; 8g Effective Carbs
Copyright © 2010 Fluffy Chix Cook. All rights reserved.
http://fluffychixcook.com/the-heater-aka-texas-cheese-steak-wrap-low-carb-gluten-free/
Copyright © 2016 Fluffy Chix Cook. All rights reserved.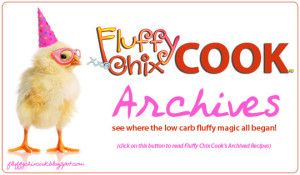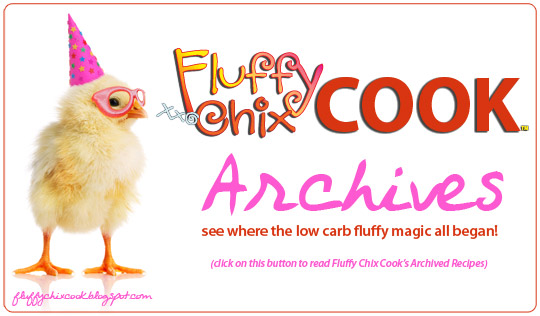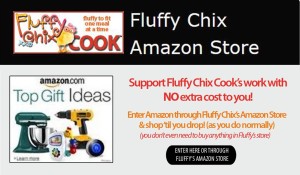 Copyright © 2010 Fluffy Chix Cook. All rights reserved.
We are not dieticians, nutritionists or medical professionals. The materials on this blog are for informational (and fun) purposes only. We do not fact check, nor do we worry about sources. Please do your own fact checking. We encourage you to look things up and check with your doctor or health care professional before acting on anything seen on Fluffy Chix Cook. xoxo