WORK WITH US
Are you interested in working with Fluffy Chix Cook for your next low carb and gluten free  branding or promotional campaign? Fluffy Chix Cook is a low carb ketogenic food blog dedicated to producing gluten free, diabetic friendly recipe and meal plan alternatives. We openly welcome strategic alliances and new opportunities to advance awareness of brands positioned to improve the low carb gluten free lifestyle.
What does it mean to be a low carb food blogger? It means Fluffy Chix Cook focuses on delivering low carb meal solutions that eliminate deprivation from the "healthy-eating-equation." We passionately produce recipes containing high-impact flavor and satisfaction without the associated high-impact hit to blood sugar and insulin.
Fluffy Chix Cook agrees with Thomas Keller's declaration, "Food should be fun."
In the Fluffy Chix Cook low carb, ketogenic world, deprivation is completely optional. Almost anything formerly enjoyed in the high carb world can be duplicated with acclaim in the low carb world. Most of our recipes are gluten free and if it isn't 100% gluten free, then there are options for adaption to make them gluten free. All are 100% diabetic friendly. And not only does Fluffy Chix Cook spend thousands of hours behind the stove (or worse, in front of the sink), there's countless hours spent behind the camera—snapping the right shot.
The best part of being a food blogger is the audience, the fans, and friends made along the way. It's knowing Fluffy Chix don't simply "cook;" Fluffy Chix provide a valuable service to the low carb ketogenic community, supporting metabolically challenged people and helping them realize health, or second chances to change their lives, or live fuller lives through lifestyle modification. Fluffy Chix Cook loves proactively helping shift health outcomes in the very lucky "healthy population." Low carb keto food blogging is about advancing the tools, tips, trends, and products one recipe at a time, one photo, one bite at a time and creating awareness and need. We're pretty good at it—if we do say so ourselves.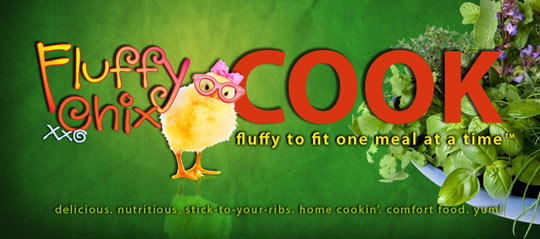 Fluffy Chix Cook came to life in 2011, immediately prior to Susie T's diagnosis with a high grade, later stage, breast cancer. Despite limited attention, the blog enjoys modest, yet steady, growth with increasing engagement within the 18-55, low carb keto and gluten free communities. We project steady growth over the next five years.
Writing and Graphic Design | Cookbook and Book Cover Design
Susie T. Gibbs happily accepts writing gigs. Do you have a project: need an article for a magazine, a co-author for a cookbook, a ghost-writer for a book? Do you need to write your family story or memoire? Susie T. has an easily adaptable voice, able to compliment a variety of specific branding goals and objectives—including strong regional personalization. That's right, that chix from Texas and speaking-er-writing with a deep DFSW (Delicate Flower of Southern Womanhood) drawl, is a favorite patois. Don't be fooled by that soft southern drawl! Susie's broad experience in topics ranging from science, diet, health, wellness, cooking, entertaining and lifestyle combined with an accomplished graphic arts background, makes her uniquely well-suited and positioned to visualize the end goal of writing projects, enabling on-time, on-budget deliverables. Bottom line? Working with Susie T. saves you cold hard cash off your bottom dollar. Please contact us for samples of our work.
Susie T's work has been enjoyed in CarbSmart Digital Magazine and also on the Fast Days Healing Days website, CarbSmart website, Chowstalker Community Cookbook, Low-Carbing Among Friends-Vols I-III and is a recurrent favored-contributor to Fave Gluten Free Recipes.
Brand and Product Promotion
Would you like to work with Fluffy Chix Cook? We happily explore new ingredients, products, appliances, gadgets, gizmos, whiz bangs, whirligigs and techniques in our quest to make our readers' low carb, gluten free journeys easier—while improving lives. We are open to working with brands in many potential capacities including, but not limited to:
Recipe Development | Brand Ambassador | Product Reviews | Giveaways | Social Media Influencer
Photographer | Graphic Design | Cookbook & Book Cover Design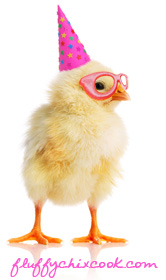 If you have a specific goal in mind, existing outside this framework, drop us an email! We'll warn you now—we're selective. Fluffy Chix Cook only works with products and brands that fit our health-conscious lifestyle and with whom we can offer unabashed endorsement. "If it don't fit, we must 'quit." (But we'll tell you in a detailed confidential email, explaining where things went horribly awry.) Please contact Fluffy Chix Cook at your convenience to find out more about working together to build your brand.
(Oh and one more teensy detail! Please be aware, Fluffy Chix Cook discloses all relationships with brands and companies, organizations and individuals, (disclosure policy) In accordance with Google guidelines, we use no-follow links to paid promotions.)
Looking forward to hearing from you soon!

P.S. Special thanks to my mentor and friend, Carolyn Ketchum, creator and mad genius behind All Day I Dream About Food for her help teaching the Fluffys how to develop our talents into a working business, with value to offer to our readers and to compatible brands. She has helped us grow Fluffy Chix Cook immeasurably and we are truly grateful! But we thank her most especially for letting us rip-off her 'Work With Us' section. Her format was super-awesome and copy-worthy! Thanks Carolyn! You're a mensch and all-around great gal!