30 Droolicious Low Carb Side Dishes Perfect for Grill-Outs or Picnics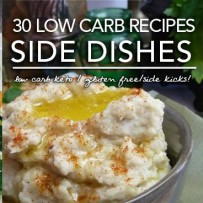 Cooking for the holidays can be exciting. Who doesn't love a celebration! But if you're the host or hostess with the low carb mostest, it can also become a source of stress. Join Fluffy Chix Cook with an epic low carb keto recipe roundup of hot and cold side dishes perfect for any celebration. And the best part? They're simple enough for every day, year-round cooking.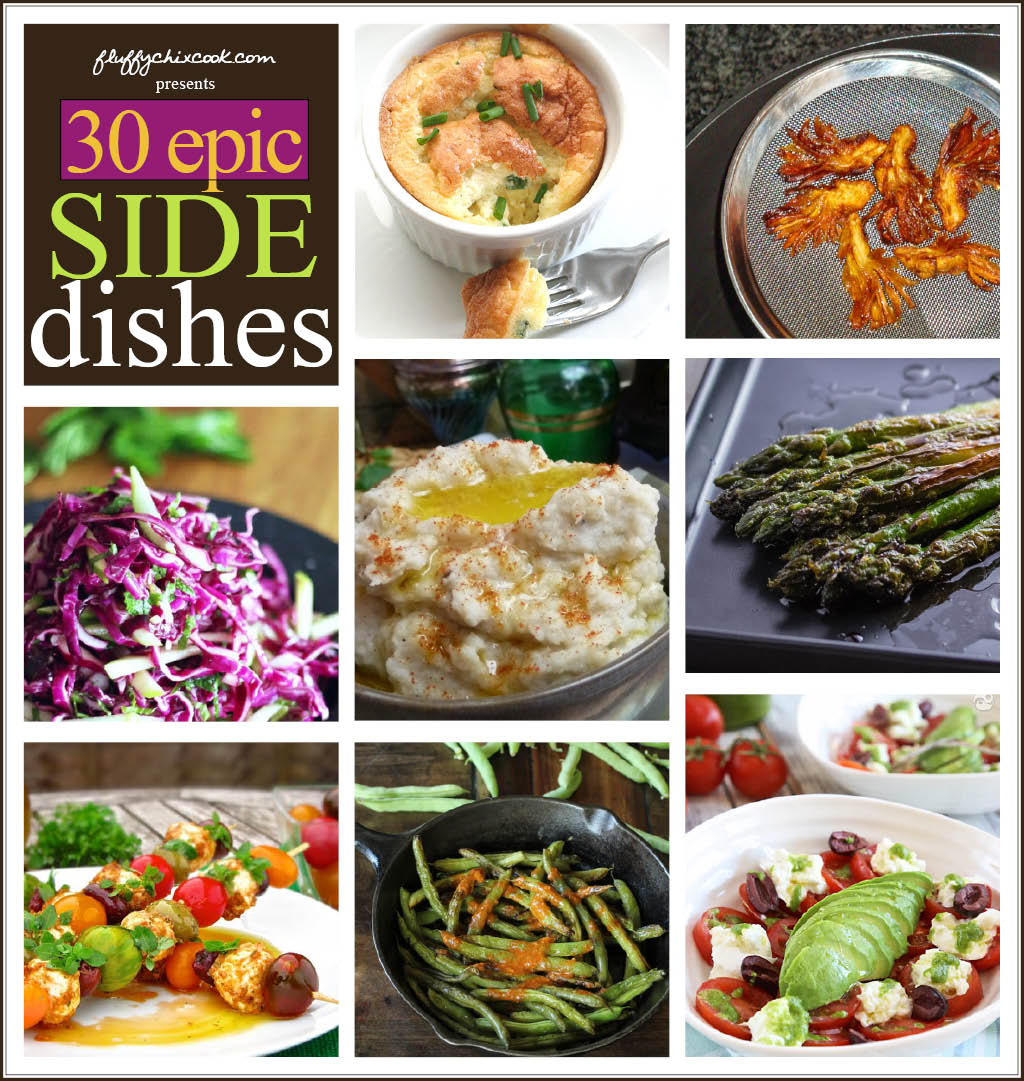 Does low carb holiday planning stress you out? Oh my gosh! What side dishes do you make that carb monkeys will enjoy, but will be low carb enough not to kill your dedicated lifestyle! Do you make two sets of sides in order to appease the carb eaters in your group? You stay up nights, worrying about how to please everyone without killing yourself with KP duty, or over-drawing the checking account. Sometimes, it's enough to take the joy out of entertaining. But relax! Fluffy Chix has a solution.
Well stress-not, dear ones! The Fluffys chatted with some of their mad genius low carb keto food blogging friends and came up with what we consider to be the BEST of the best side dishes in the low carb world—side dishes so delicious your carby friends won't feel a speck of deprivation. Each low carb keto side dish is super-simple, festive, tastes super with grilled meats (everything from burgers and dogs to steaks, chops, barbecue and everything in between), and will make you look like a party rock-star. No need to cook two separate meals when you have these low carb keto side dishes in your arsenal.
So in honor of Memorial Day (or any day), try our favorite side picks out and take the load off planning!
Broccoli Stem Noodles with Sesame Ginger Dressing – All Day I Dream About Food
Brown Butter Morel Mushroom Saute | Maria Mind Body Health
Smoky Asparagus | Low Carb, So Simple
Low Carb Green Beans with Chorizo Vinaigrette | Maria Mind Body Health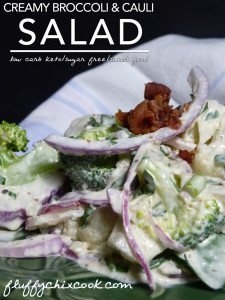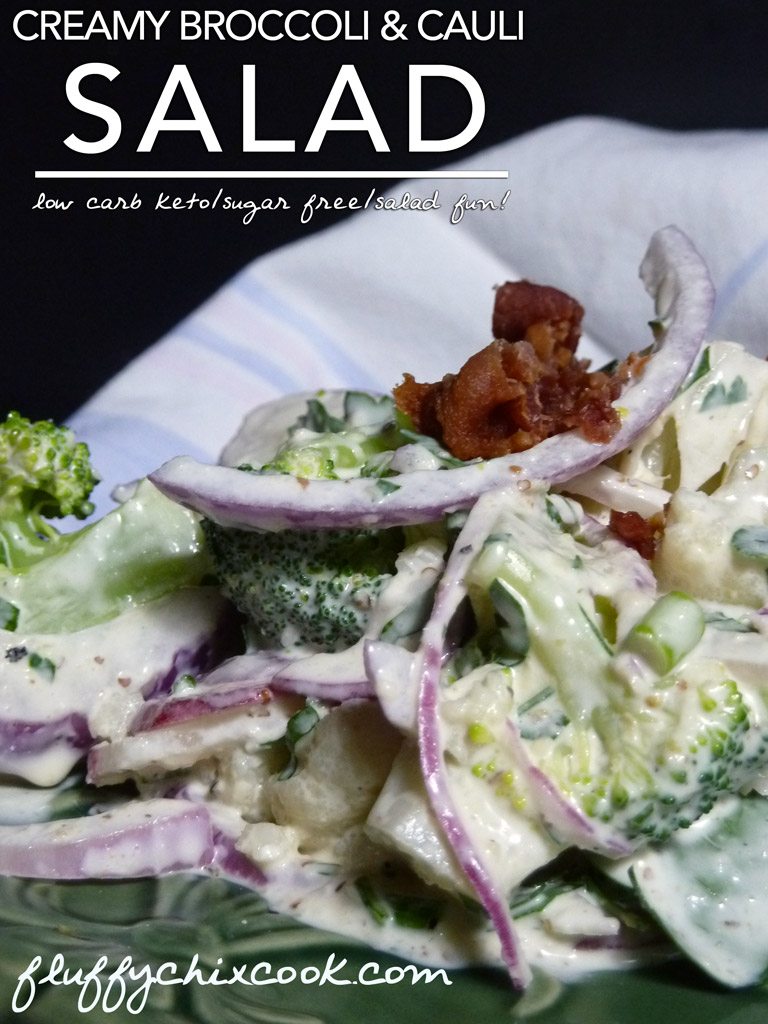 Creamy Broccoli Cauli Bacon Salad | Fluffy Chix Cook
Cheddar Chive Soufflés | All Day I Dream About Food
Coconut Rice | Kate's Healthy Cupboard
Red Cabbage Mint and Tart Green Apple Slaw | I Breathe, I'm Hungry
Classic Tri-Colore Salad | Keto Diet Blog
Skillet Roasted Brussels Sprout with Bacon, Cream and Parmesan | Peace, Love, and Low Carb
Roasted Cauli Poppers | Low Carb, So Simple
Broccoli Bacon Marinated Salad | Healthy Indulgences
Garlic Thyme Squash Noodles | Peace, Love, and Low Carb
Spicy Cabbage Salad with Tomatoes, Radishes, and Celery (Puerto Rican Salad) | Kalyn's Kitchen
Grilled Vegetable Salad with Olive Oil and Feta | All Day I Dream About Food
Zucchini, Feta and Mint Ribbon Salad | Fluffy Chix Cook
Caprese Skewers | Keto Diet Blog
Keto Low Carb Caesar Salad | The Nourished Caveman
Lemony Faux Risotto | Sugar Free Mom
Fried Artichoke Hearts | Carb Wars Blog
Loaded Broccoli Bake | Cut the Wheat
Low Carb Macaroni Salad | Low Carb-ology
Unpotato Salad | Linda Sue's Recipes
Zucchini Squash with Tomato Salad | Low Carb Yum
Cucumber Pasta Salad | The Low Carb Diet
Confetti Slaw | Fluffy Chix Cook
Roasted Smashed Fauxtatoes | Fluffy Chix Cook
Cheesy Cauli Tater Tots | I Breathe, I'm Hungry
Jalapeno Creamed Spinach | Fluffy Chix Cook
Mom's Sweet Sesame Balsamic Salad | Tootie Foodie
Enjoy and Happy Memorial Day from the Fluffys!! Special deep thanks and never-ending gratitude to our service men and women then-and-now, for paying the price for freedom! (Pssssst, miss you Dad!)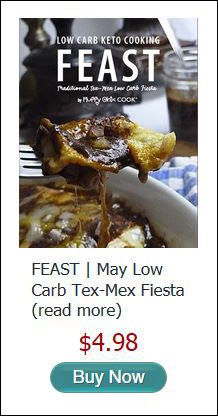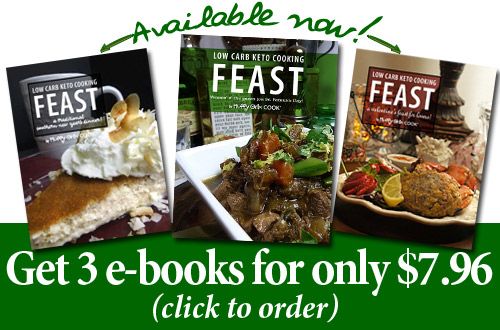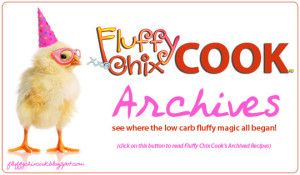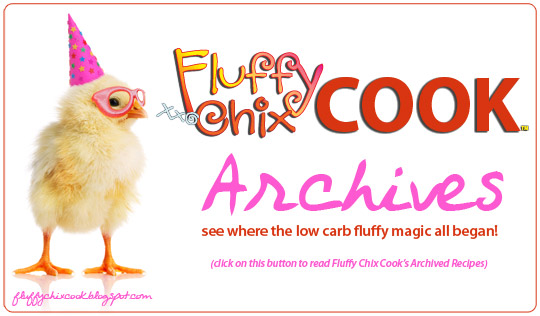 Copyright © 2014 Fast Days – Healing Days. All rights reserved.
We are not dieticians, nutritionists or medical professionals. The materials on this blog are for informational (and fun) purposes only. We do not fact check, nor do we worry about sources. Please do your own fact checking. We encourage you to look things up and check with your doctor or health care professional before acting on anything seen on Fluffy Chix Cook. xoxo