Aunt Rea's Chicken Salad – Low Carb Southern Goodness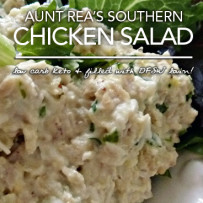 In the South, making chicken salad became an art form. Every DFSW (Delicate Flower of Southern Womanhood), had her secret to making great chicken salad—a certain secret spice, the texture, the moistness and/or method of cooking the chicken. You name it. Each family's chicken salad was a little different from their neighbor's. And chicken salad finger sandwiches made it to any event of note. It was genteel. It showed your prowess as a glove wearing, hat toting, DFSW (and Junior Leaguer). And it's lucky for Fluffy Chix Cook that Aunt Rea's Chicken Salad is as low carb keto, as it is Southern comfort.
Aunt Rea's Chicken Salad has been a family favorite since her mama, our grandmother, WaWa, was a child. So really, it should probably be called WaWa's Chicken Salad, but Aunt Rea perfected it and brought it fame and notoriety. Back in WaWa's and most of Aunt Rea's day, they made chicken salad by hand and it was a labor of love. They carefully ground the cooked chicken breasts and veggies through a fine setting on a meat grinder. Sometimes running it through two times! And they never chopped or minced the onion, they scraped it with a spoon to release the juices and keep the pulp, fine!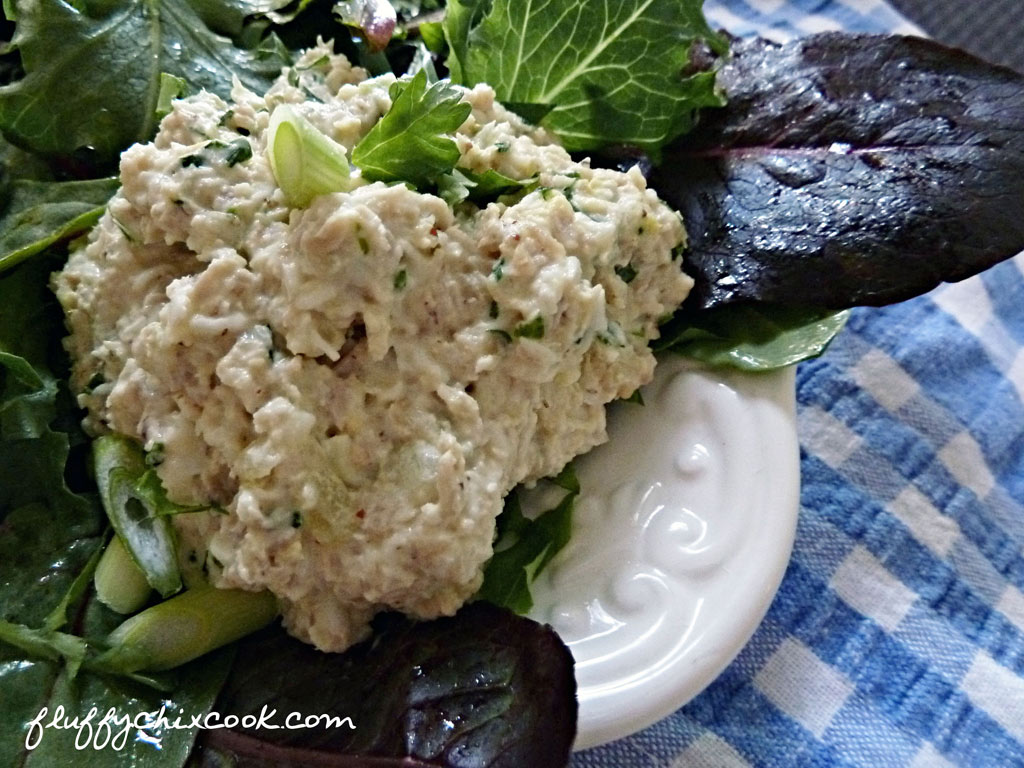 The texture of the chicken salad was very fine, as well—not chunky at all. It was meant to spread "daintily" onto the surface of delicately thin, sliced, crustless, sandwich bread that would then be cut into 2-3, near bite-sized tea sandwiches. Aunt Rea's Chicken Salad was the one dish I remember from Daddy's wake—nearly 20 years ago! The tiny finger sandwiches nourished us all and we eschewed other rich offerings in favor of Aunt Rea's finest.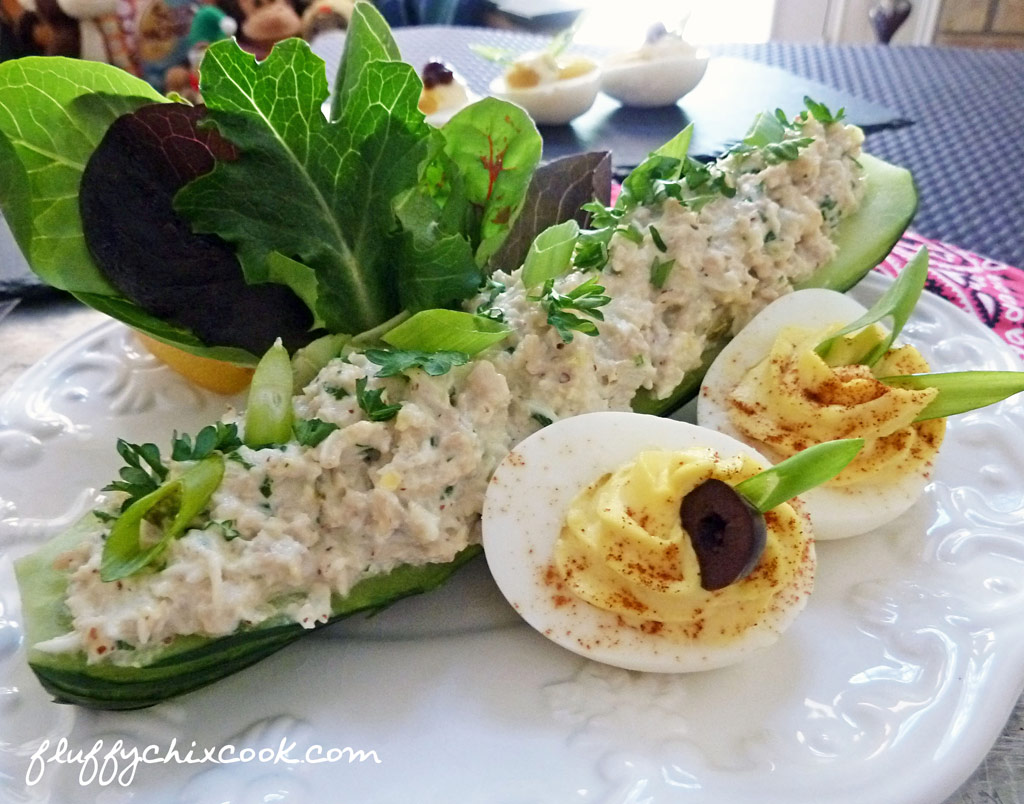 Fast forward to today. Thank goodness for food processors! A recipe that might have taken two hours or more in WaWa's or Aunt Rea's day, now takes about 10 minutes, especially when the chicken is already cooked, cooled and waiting for use. Lucky Leftovers are king and we purposely plan to make Aunt Rea's Chicken Salad when cooking chicken.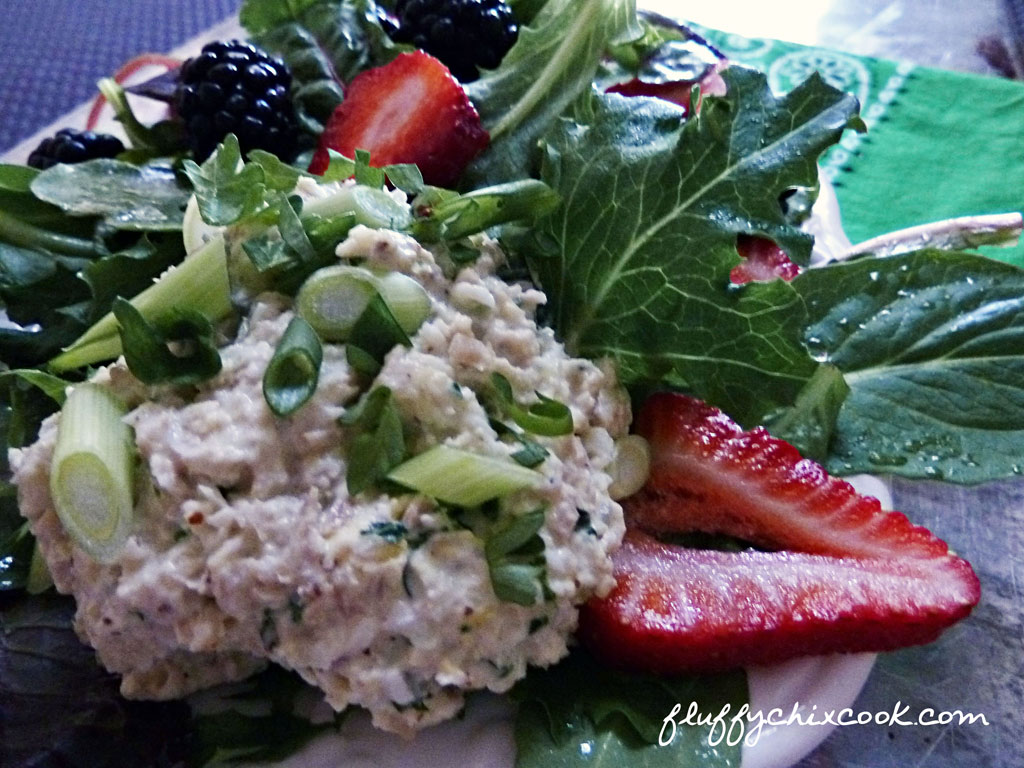 Traditionally, the chicken for the salad was made from stewed or boiled chicken, then later—Aunt Rea adapted the recipe, to quickly steaming boneless, skinless chicken breasts with a bit of garlic powder, salt and peppah, as she used to pronounce it, along with "aromatics:" a celery rib, a bit of onion and a half a carrot, a couple of peppercorns and a bay leaf. She'd save the broth made from the cooked chicken steamed in the microwave dish and chop the veg to have a quick bowl of soup. She'd of course, use the cooked chicken to mince up, then grind into the salad. Thrift was always important and nothing ever went to waste (except for the used bay leaf and discarded peppercorns).
But today, store bought rotisserie chicken, boned and skinned, makes convenient chicken for the recipe. We also use leftover grilled or roasted chicken. And sometimes if we're chicken-poor (none made and lurking in the fridge or freezer), I'll use Aunt Rea's quick microwave-steaming method to cook up a couple of boneless, skinless breasts. Easy!
Hope you will try this delicious and moreish, comfort, chicken salad. It's terrifically low carb and if you have the time, is even tastier with homemade Basic Mayonnaise and if you want a sandwich, whip up some of Fluffy Chix Cook's Basic Revolution-ary Focaccia Bread or Rolls, low carb keto and Atkins Induction Friendly (also Dr. Westman's Page 4 Friendly).
Do you have a favorite chicken salad story? Please share it with us in the comments! Come on! You know you want to…
Aunt Rea's Chicken Salad – Low Carb Southern Goodness
Fall in love with Aunt Rea's Chicken Salad. You won't be the first. This recipe made the rounds to every wedding, birth of a child, holiday get togethers, bar mitzvah, graduation and funeral. The recipe can be split in half or doubles and quadruples well.
Ingredients
Instructions
Make this gorgeous chicken salad by hand or use the food processor to make work even easier. Place celery, onions and parsley in the bowl of a food processor. Pulse until veggies are extremely fine. Transfer to a mixing bowl. Add chunks of chicken white meat (see note). Pulse until very fine. Transfer to mixing bowl. Grate peeled hard-boiled egg on the largest grater on a box grater or split and pulse in food processor until very fine but still separate piece. Transfer to mixing bowl.
Add remaining ingredients through Country Dijon Mustard. Mix well using a large spoon or spatula. Season to taste with kosher or coarse grain sea salt and freshly ground black pepper. Mix again to thoroughly incorporate. Keep refrigerated in an airtight container up to 1 week.
Notes
Use any leftover, cooked, boneless, skinless, chicken on hand. Rotisserie, grilled breasts or thighs, boiled, roasted, microwaved-steamed, or even smoked and barbecued, etc, all work fabulously well in this recipe. The point of this chicken salad is that it's a convenient and tasty way to repurpose Lucky Leftover chicken. The original recipe calls for scraped white onion, but I've come to prefer the taste to green onions or scallions as we call them in Texas.
Serving Ideas Serve on low carb bread or buns, in low carb wraps, or in lettuce boats. It's great plonked on top of a salad. Delish!
Nutritional Information
Per ½ Cup: 283 Calories; 23g Fat (75.0% calories from fat); 16g Protein; 1g Carbohydrate; 0.33g Dietary Fiber; 176mg Cholesterol; 0.67g Effective Carbs
Copyright © 2010 Fluffy Chix Cook. All rights reserved.
http://fluffychixcook.com/aunt-reas-chicken-salad-low-carb-southern-goodness/
Copyright © 2016 Fluffy Chix Cook. All rights reserved.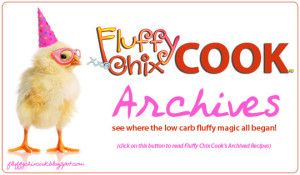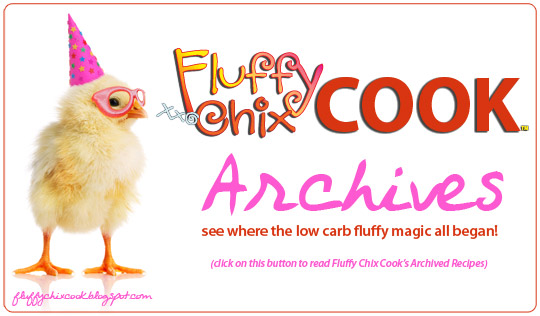 Copyright © 2010 Fluffy Chix Cook. All rights reserved.
We are not dieticians, nutritionists or medical professionals. The materials on this blog are for informational (and fun) purposes only. We do not fact check, nor do we worry about sources. Please do your own fact checking. We encourage you to look things up and check with your doctor or health care professional before acting on anything seen on Fluffy Chix Cook. xoxo