Butter Pecan Fat Bombs – Cr*p I Eat at My Desk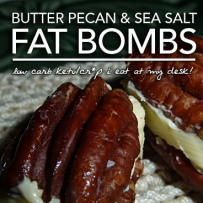 Looking for a quick snack? Fat bombs are the rage in the low carb keto world, because people are finally embracing that it takes fat to lose fat. Most of those fat bombs are sweet and feature ingredients such as chocolate and coconut oil. But Fluffy Chix Cook believe it's hard to go wrong with the nutrition found in butter made from grass fed cows.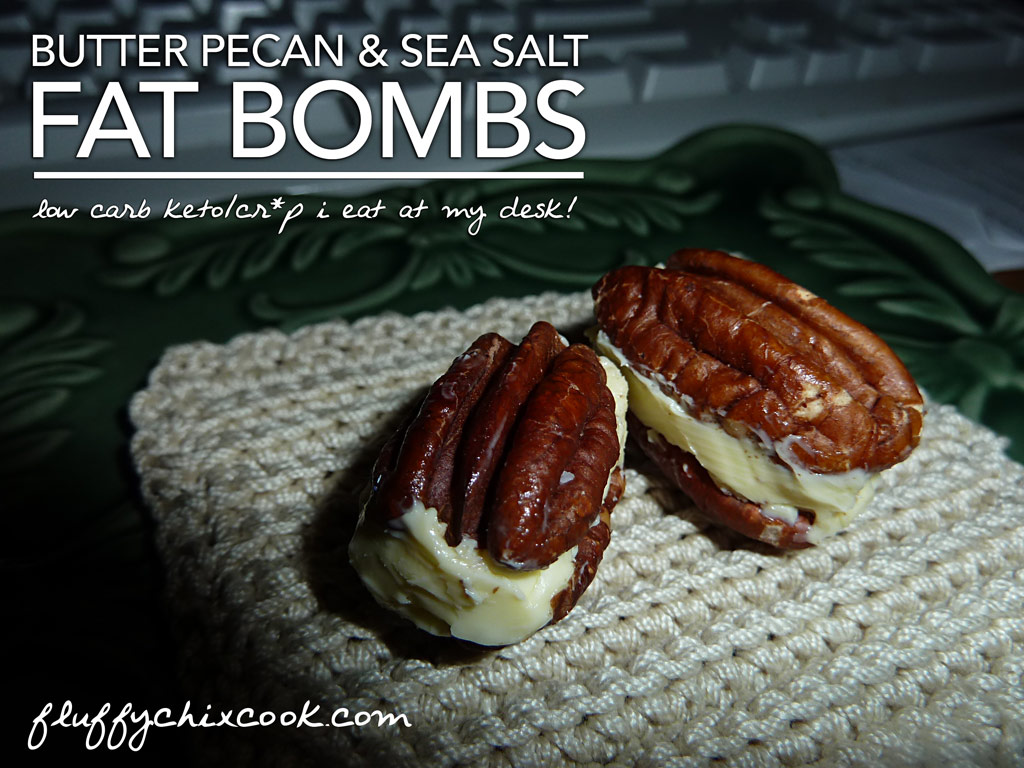 Yes, we all have those days when we're too busy to eat or need something to bridge the gap between meals. I don't use fat bombs to enhance a meal or assuage a sweet tooth, I use them to replace or cut back on a meal through the magic of fat. I'm talking about assuaging real, physical hunger. Why? Cuz these are too good and go down way to easy to indulge in when it's your head hunger driving the bus to the crazy train. And you can overeat them with one hand tied behind your back! But, in general, I have found fewer problems with portion control using savory fat bombs as opposed to sweet fat bombs. Savory somehow tends to keep me full longer. Two little buttered pecan fat bombs held me for 3 hours yesterday. That's a calorie bargain at only 89kcals for the two fat bombs!
Here's how we control fat bomb portions: Make only as many as you plan to allow for that "Susie Snack" meal. I chose to only make 2 yesterday. So that's how many I made. It took all of 1 minute these Butter Pecan Fat Bombs.
There are so many ways to go with Butter Pecan Fat Bombs:
Purist – just straight butter, pecans and sea salt
Blue – 1/2 butter, 1/2 blue cheese, a dash of Worcestershire, pecans
Spiced – use your favorite savory or sweet spice blends with the butter, pecans
Sweet- use your favorite liquid sugar sub to sweeten the butter, pecans
Cream Cheese – 1/2 cream cheese, 1/2 butter, spices, pecans
Brie – 1/2 brie, 1/2 butter, pecans
Make sure to toast the pecans prior to making the fat bombs. Toasting the pecans really elevates the fat bomb. I keep some kind of toasted or Crispy Nuts in the fridge at all times, for just this sort of emergency ration! When we're in a hurry, we simply throw them into a 350° oven for 8-10 minutes. Watch so they don't burn. But when we are thinking straight, we make Crispy Nuts (recipe coming soon) which involves soaking the nuts in sea salt overnight, then dehydrating 6-8 hours at 105° (the nut setting on the dehydrator).
Throw the toasted pecans together, scurry back to the dim recesses of your poorly lit desk and devour! No questions asked. No apologies. Just wham, bam, thank-ee mam!
Butter Pecan Fat Bombs – Cr*p I Eat at My Desk
Butter Pecan Fat Bombs make a great low carb keto or low carb high fat quick meal replacement or snack to help feed that ketogenic cycle while waiting for a chance to make the next meal!
Ingredients
4 pecan halves, toasted
1/2 tablespoon grass fed butter, unsalted
1 pinch sea salt, use the best you can afford
Instructions
Spread half of the grass fed butter between two pecan halves. Use a tiny bit of sea salt and boom, baby! You have a Butter Pecan Fat Bomb or a pecan and butter sandwich!
Notes
So sure, these are 93% fat, perfect for a fat fast or to use as a savory fat bomb. Just 2 of these babies holds me 2-3 hours, while working. Best enjoyed at your desk! 😉 Hence, um, cr*p I eat at my desk labeling.
Serving Ideas Serve alone, with a tall glass of water, or with hot coffee.
Nutritional Information
Per 2 Fat Bombs: 89 Calories; 10g Fat (93.4% calories from fat); trace g Protein; 1g Carbohydrate; trace g Dietary Fiber; 1g Effective Carbs
Copyright © 2014 Fluffy Chix Cook. All rights reserved.
http://fluffychixcook.com/butter-pecan-fat-bombs-crp-i-eat-at-my-desk/
Copyright © 2016 Fluffy Chix Cook. All rights reserved.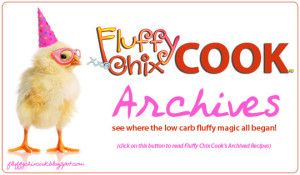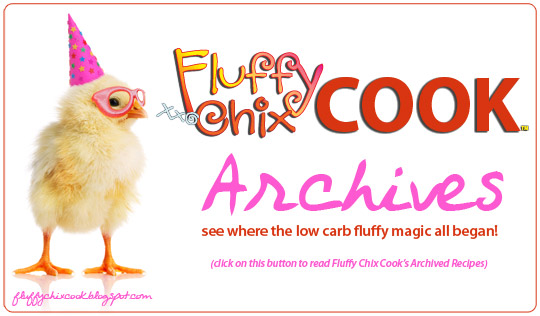 Copyright © 2012 Fluffy Chix Cook. All rights reserved.
We are not dieticians, nutritionists or medical professionals. The materials on this blog are for informational (and fun) purposes only. We do not fact check, nor do we worry about sources. Please do your own fact checking. We encourage you to look things up and check with your doctor or health care professional before acting on anything seen on Fluffy Chix Cook. xoxo