Coconut Flour & Oat Fiber Pyslli Wraps – Atkins OWL Friendly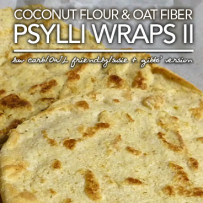 What are Psylli Wraps? And why are there so many versions? Psylli Wraps are a healthy low carb keto flatbread, wrap or tortilla, depending upon how you use them! The original Fluffy Chix Cook Psylli Wraps make convenient CDS (content delivery systems), grain, sugar and gluten free. There currently are 3 versions of low carb Psylli Wraps. Let's see the difference between the three versions.
Here are the links to the different versions of low carb keto Psylli Wraps
Coconut Flour & Oat Fiber Psylli Wraps (version 2) are Atkins OWL (Ongoing Weight Loss) friendly. It's an UPDATED version of the Basic Induction Psylli Wraps that Susie T. played around with a while ago. We wanted to see if we could complicate a great recipe and give it a little more bread-y mouth feel. It's still a quick, easy (and super low calorie and low carb tortilla option). The original recipe, inspired by Susie T's friend, DocP, only had 3 ingredients: psyllium husks (whole or ground), egg whites from a carton and salt. A super simple recipe with very pleasant results. But you know Susie T; she just can't help herself (T-for-Tweak).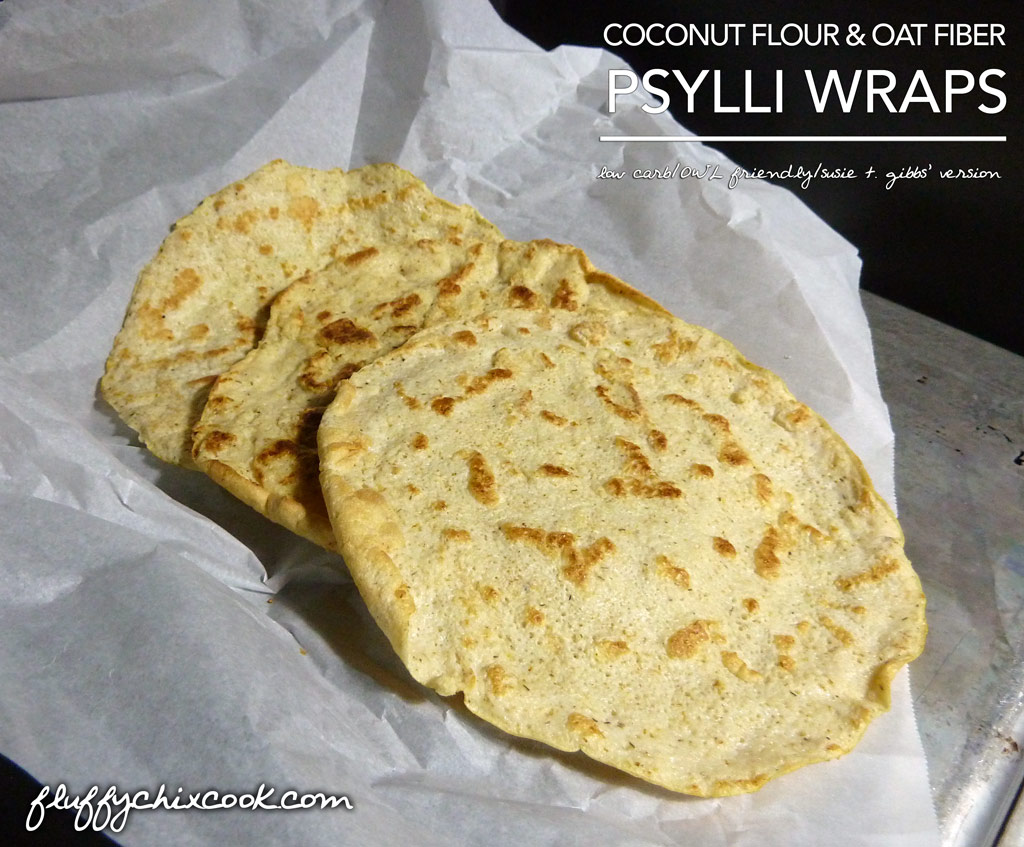 The difference between the first two Psylli Wrap recipes is that the former is Induction friendly (and sorta-kinda Dr. Westman's No Sugar No Starch Page 4 friendly). It only contains whole psyllium husks, egg whites, baking powder, and spices. The latest version of low carb Psylli Wraps (recipe follows) is a bit more complicated. The latest version is Atkins OWL friendly. In this low carb wrap recipe, we use a couple of ingredients that are reserved for later rungs of Atkins Phase 2/3—formerly OWL (Ongoing Weight Loss) Ladder: coconut flour isn't introduced until OWL or Phase 2—Level  2); oat fiber isn't introduced until much later in the plan. Oat fiber is a Phase 3, formerly OWL Level 9, food. If you want to keep the recipe Level 2 OWL friendly, simply substitute almond flour for the oat fiber in the recipe.
What Is Oat Fiber?
Some of you may be wondering about oat fiber, especially if you are gluten sensitive or Celiac. What is oat fiber? Oat fiber is soluble fiber "flour" that is 100% fiber and almost zero grams net effective carbs. Made from grinding the outer hull of oats into a fine powder, oat fiber adds structure and flavor to low carb baked goods. But it is not certified gluten free. Although oats do not contain wheat gluten, they can often be cross-contaminated in the field with wheat or wheat-family rotation crops. They can also be cross-contaminated in the processing plant. Often, the same plant processes both wheat and oats and there will be remnants of wheat and wheat gluten left on machinery that could potentially make it into the bag of oat flour/bran/fiber.
Make Version 2 Gluten & Grain Free
If you need certified gluten free products, substitute oat fiber for certified gluten free oat bran (slightly more carbs). Bob's Red Mill makes a readily available, certified gluten free, oat bran. Adjust the recipe accordingly. Oat bran is the outer jacket of oat grain. It has a higher fiber content making it lower carb, especially if you subtract fiber content to use net effective carbs when counting and logging daily carb totals. If you want to remain completely grain free and keep the recipe suitable for OWL Level 2, then substitute the oat fiber for roughly twice as much almond flour as the amount of oat fiber. Fluffy Chix Cook has almond sensitivity, but knows with very good authority that Honeyville Grains makes the best almond flour on the market (at the time of this writing). Honeyville's almond flour is a much finer texture and grind from competitors' flour. If you can't order the 5-pound bag from Honeyville, then we recommend either Bob's Red Mill Almond Flour (readily available) or Tropical Traditions' Almond Flour.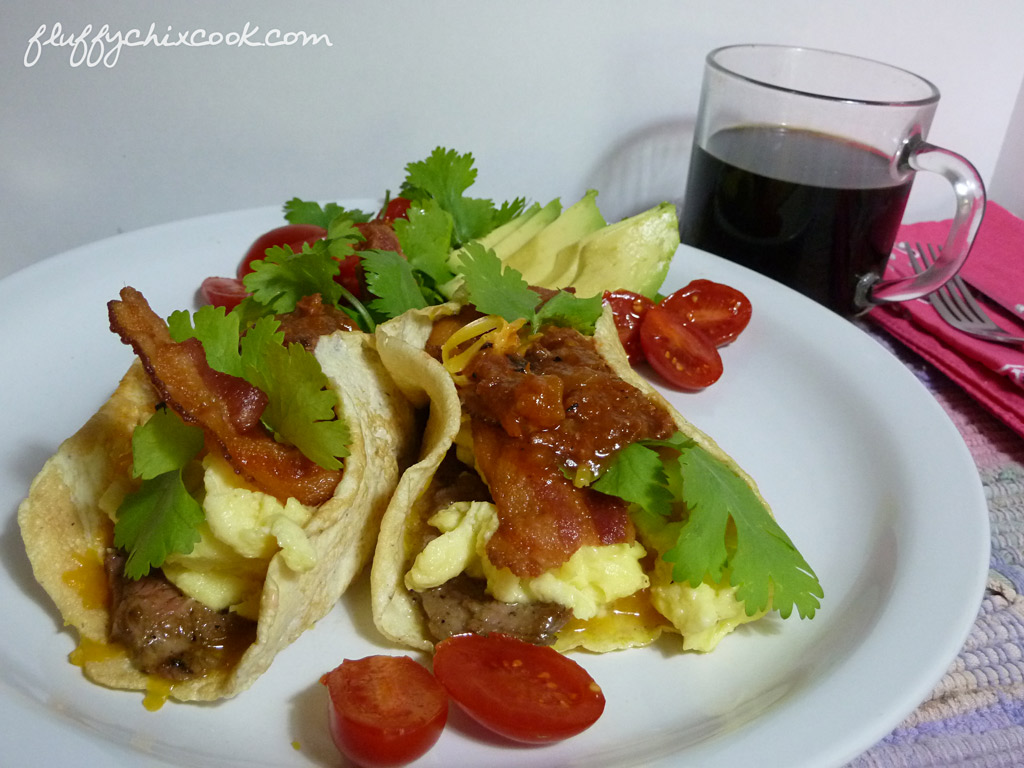 You'll find the Coconut Flour & Oat Fiber Psylli Wraps are a little thicker and taste more like a tortilla than the original version. They're just as easy to make and store for your weekly low carb keto lifestyle. Make these convenient low carb OWL Psylli Wraps ahead and chill until ready to use. If you can make pancakes or crepes, these have your name all over them! This recipe works great for any meal! It doubles and triples well. Make only enough for the week. It's a great way to get your psyllium in without drinking Metamucil–for those who are challenged by occasional irregularity!
Coconut Flour & Oat Fiber Pyslli Wraps – Atkins OWL Friendly
The original Induction Psylli Wraps get vamped out and re-made into a heartier recipe. Tweaked a great deal to make them more bread-like, these low carb wraps or tortillas are a keto winner. We so appreciate DocP's original recipe & contribution to low carb keto fulfillment!
Ingredients
Instructions
Combine dry ingredients, stirring to mix well. Pour egg whites into dry ingredients. Stir with a spoon or small spatula until you have an even, lump free batter. Add unfiltered apple cider vinegar at the end. It helps it rise and adds flavor. Batter should be very pourable, like a thin crepe batter.
Heat nonstick skillet over medium high heat. Spray pan with olive oil spray. Measure 3 Tbsp of batter at a time, into a small cup. Pour batter into the pan all at once. Swirl quickly to distribute batter like a round crepe. Cook until set on one side. Edges will begin to curl slightly. Flip and cook on the second side. Each tortilla takes about a minute to 90 seconds to fully cook. Cook, flipping back and forth until you see brown spots on each side and until the tortilla dries out like a tortilla. Cool on a clean dish towel.
If the remaining tortilla batter has thickened too much by the time you make the 6th or 8th tortillas, thin it with more egg whites. (I used up to 1/4 more egg whites, because as the batter sits, it thickens.)
Store cooled tortillas in an airtight container in the fridge up to a week, or freezer up to 1 month.
Notes
People ask if Psylli Wraps freeze well and sadly, we can't answer that question, because they never last that long in our house. We think you will find these low carb wraps simple to make and tasty beyond belief!
Serving Ideas Serve with your favorite filling. Notes: We really love these tortillas. Who wouldn't love them at 16 Cals per tortilla and only 0.7g Net Carbs per tortilla? We got 8-9 out of our recipe, but think we could have stretched it to 10.
Nutritional Information
Per Tortilla (8 Tortillas/Recipe): 21 Calories; trace Fat (2.7% calories from fat); 3g Protein; 2.1g Carbohydrate; 1.4g Dietary Fiber; 0mg Cholesterol; 0.7g Effective Carbs
Per Tortilla (10 Tortillas/Recipe): 16 Calories; trace Fat (2.7% calories from fat); 3g Protein; 1.7g Carbohydrate; 1.1g Dietary Fiber; 0mg Cholesterol; 0.6g Effective Carbs
Copyright © 2012 Fluffy Chix Cook. All rights reserved.
http://fluffychixcook.com/coconut-flower-oat-fiber-pyslli-wraps-atkins-owl-friendly/
Copyright © 2016 Fluffy Chix Cook. All rights reserved.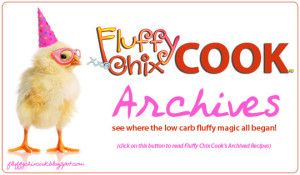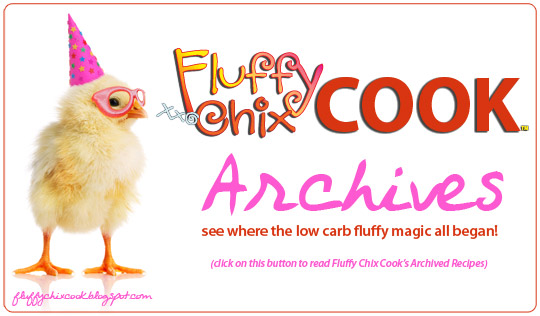 Copyright © 2012 Fluffy Chix Cook. All rights reserved.
We are not dieticians, nutritionists or medical professionals. The materials on this blog are for informational (and fun) purposes only. We do not fact check, nor do we worry about sources. Please do your own fact checking. We encourage you to look things up and check with your doctor or health care professional before acting on anything seen on Fluffy Chix Cook. xoxo