Creamy Ranch Dressing – Low Carb Keto and Sugar Free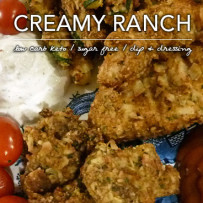 Enjoy Creamy Ranch from Fluffy Chix Cook, as a sugar free, real food, totally low carb keto and diabetic friendly alternative to the stuff served in a bottle, made in some secret valley. You will be hard-pressed to love a Ranch dressing more than this one.
Just a few minutes spent measuring the not-so-secret-herbs-and-spices in the Fluffy Chix Cook version of low carb Ranch Seasoning Mix yields a zesty spice blend perfect for use in the Creamy Ranch dressing or dip, or as a spice rub on meats. Keep it made up in your pantry and stir it together as needed.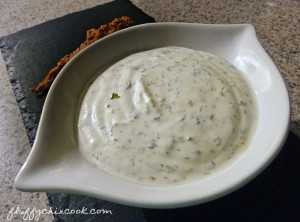 We grew up eating Ranch Dressing from the time it first came onto the market. Mama was mad for this creation and at any time, we had 4-5 packages of the Ranch mix stored in the pantry in case of nuclear emergencies (or hurricanes). She'd whip up a recipe made in the original style—with buttermilk and mayonnaise. And we ate it on anything that would stand still long enough for an application! It quickly became the family favorite. Little did we know that the main ingredients were sugar aka maltodextrin and MSG. Go figure.
When we set out to recreate a Ranch Dressing copycat recipe, we knew there would be no added fluffy-making ingredients adulterating our low carb dressing. And we will assure you, none of Fluffy Chix Cook's low carb salad dressings will ever, ever, never contain sugars (hidden or not-so-hidden). Please make Creamy Ranch, then come back and leave a comment letting us know how you liked it, ok? And be sure to check out our other dressing and salad recipes.
What was your favorite salad dressing and do you still eat it today?
Creamy Ranch Dressing – Low Carb Keto and Sugar Free
Sick and tired of hidden sugars, MSG and thickeners in your bottled salad dressings? Why not keep the dressing mix made up in your spice cabinet, ready for blending with these real food ingredients? You will fall in love with Creamy Ranch!
Ingredients
Instructions
Mix all ingredients together. Store in an air tight container in the refrigerator for up to a week.
For a thinner dressing, add extra water or cream to your desired consistency. Great as a dip for veggies, too.
Notes
We make the Ranch Dressing Mix and keep it in the pantry for convenience. Low carb keto, sugar free, Creamy Ranch dressing comes together quickly and tastes better than the stuff from a bottle. Wonderfully diabetic friendly!
Serving Ideas Serve on salads and as a dip or sauce.
Per Tablespoon 40 Calories; 4g Fat (92.2% calories from fat); 0.3g Protien; 0.5g Carbohydrate; trace Dietary Fiber; 6mg Cholesterol; 32mg Sodium; 0.5g Effective Carbs
Copyright © 2013 Fluffy Chix Cook. All rights reserved.
http://fluffychixcook.com/creamy-ranch-dressing-low-carb-keto-and-sugar-free/
Copyright © 2016 Fluffy Chix Cook. All rights reserved.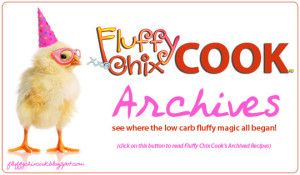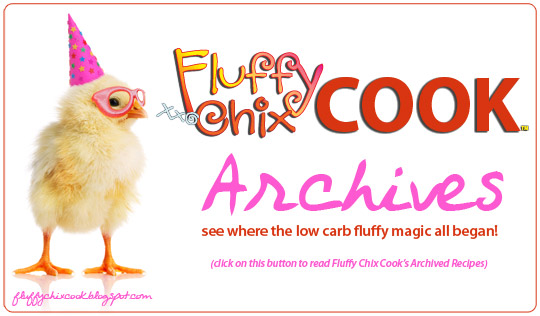 Copyright © 2013 Fluffy Chix Cook. All rights reserved.
We are not dieticians, nutritionists or medical professionals. The materials on this blog are for informational (and fun) purposes only. We do not fact check, nor do we worry about sources. Please do your own fact checking. We encourage you to look things up and check with your doctor or health care professional before acting on anything seen on Fluffy Chix Cook. xoxo