FEAST |February – a low carb keto valentine's feast for lovers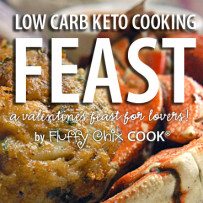 FEAST | A VALENTINE'S FEAST FOR LOVERS by Fluffy Chix Cook delivers a full menu of low carb keto recipes to celebrate Valentine's Day in romantic low carb style. Gulf coast blue crab cakes with jalapeno rèmoulade, bbq stone claws, quick chicken cordon bleu, salad, asparagus, keto rolls and two dessert choices make this keto Valentine's meal a true feast for less than 12-18 total carbs! Mix and match and customize the menu to fit your personal carb threshold. If you're looking for a truly traditional Coastal Southern meal, look no further. But don't stop at Valentine's Day! Use these low carb keto Southern classics all year long!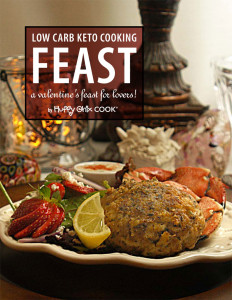 IN FEAST | VALENTINE'S FEAST FOR LOVERS E-BOOK YOU'LL GET 108 Pages packed with all the information you need to cook an authentic low carb keto Southern Valentine's Dinner for Lovers from scratch, a true foodie delight. But don't stop at Valentine's Day, cook these yummy low carb recipes any day of the year. You even have a choice of two meals: a Light Menu & Surf-n-Turf. You'll get:
Menu with serving sizes
Suggested equipment list
Detailed shopping list (or pantry checklist)
13 Original low carb keto Fluffy Chix Cook recipes
10 brand new recipes
10 Atkins Induction & Page 4 friendly
Tall tales and fun stories about Southern food culture
Helpful tips & tricks to make cooking easier
Special Helpful Stuff section
Products & gadgets
Equivalents
Kitchen wisdom
Quick fixes
Cooking term
Glossary
Low carb keto resource links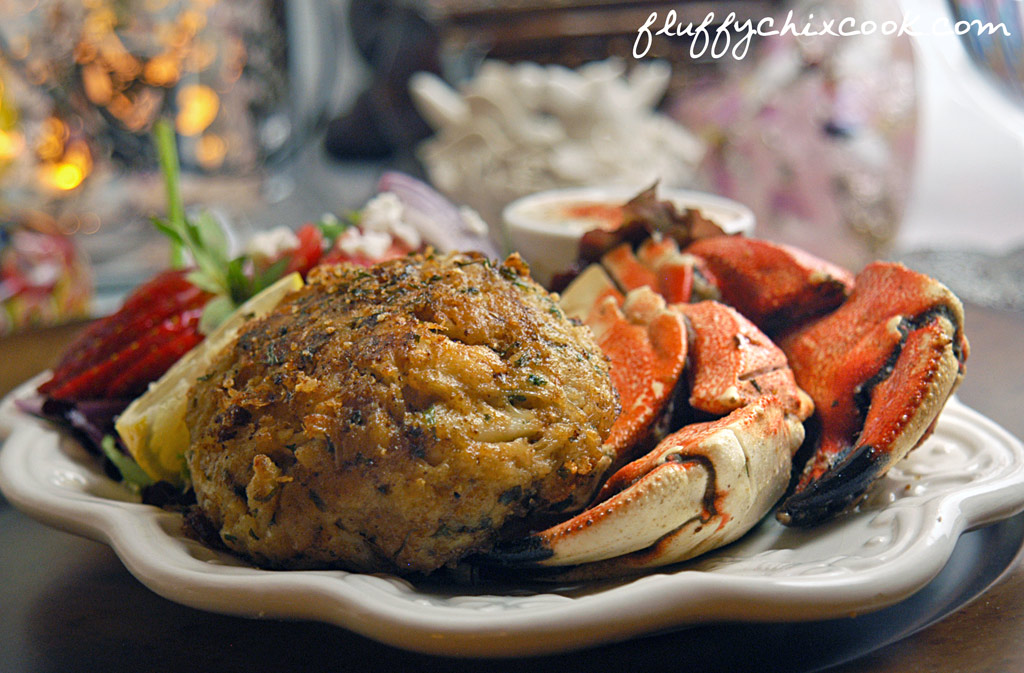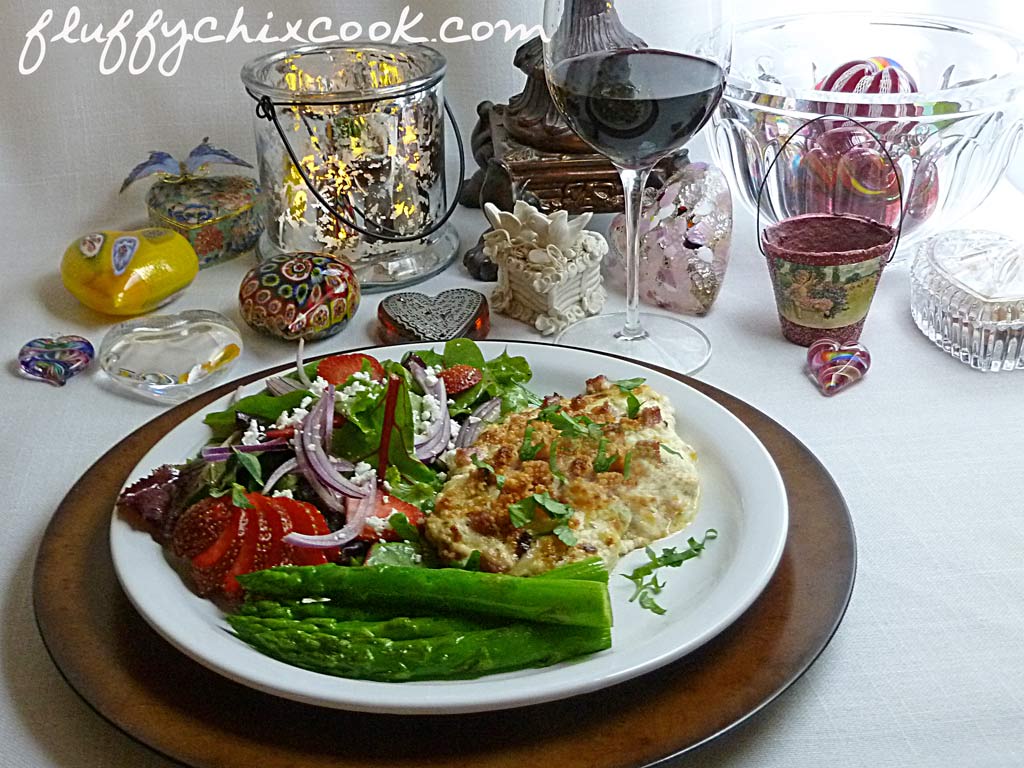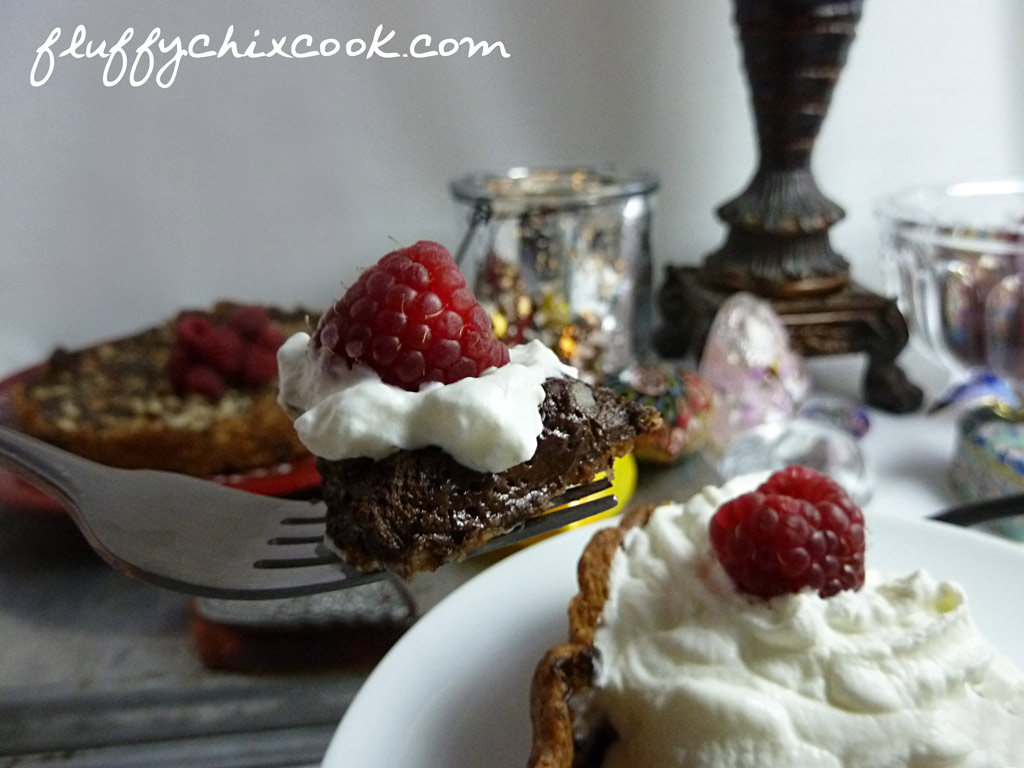 February FEAST | Valentine's is now available on the Fluffy Chix Newsstand for $1.99/download.

Join the Inner Circle Member (IF you haven't already joined!):

INNER CIRCLE REWARDS:

Exclusive Member's Only recipes (only the really cool recipes)
Exclusive Member's Only tips and tricks for living low carb keto
Special Meal Planning Series (when they become available)
Access to Breaking News, Events, Book Pre-sale Offers (as they happen)
Fluffy Chix Solemn Oath (not to spam or annoy you with email clutter and to never wittingly, or knowingly relinquish your email information to anyone.)

IF YOU ARE ALREADY A MEMBER OF INNER CIRCLE – SPECIAL OFFERS WILL BE EMAILED
TO YOU AS THEY HAPPEN. DO NOT RE-SUBSCRIBE, THANK YOU!!!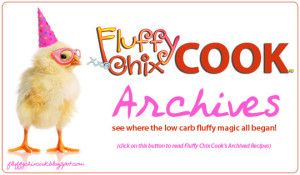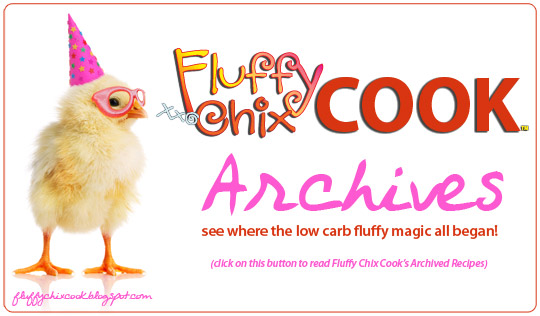 Copyright © 2014 Fluffy Chix Cook. All rights reserved.
We are not dieticians, nutritionists or medical professionals. The materials on this blog are for informational (and fun) purposes only. We do not fact check, nor do we worry about sources. Please do your own fact checking. We encourage you to look things up and check with your doctor or health care professional before acting on anything seen on Fluffy Chix Cook. xoxo