Honestly Cranberry – Low Carb & Gluten Free Dried Cranberry Review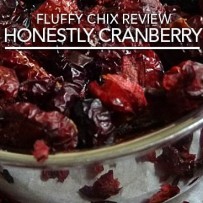 Fluffy Chix Cook reviews low carb and gluten free no sugar added dried cranberries from Honestly Cranberry. Sugar free dried cranberries that are free from added sugars or artificial sweeteners, oils, glycerin, or flavors are difficult to find and as precious as hen's teeth. Find out what happens when the Fluffys meet the low carb cranberries from Honestly Cranberry. And learn why the Fluffys give these moist and delicious jewels two solid wings up!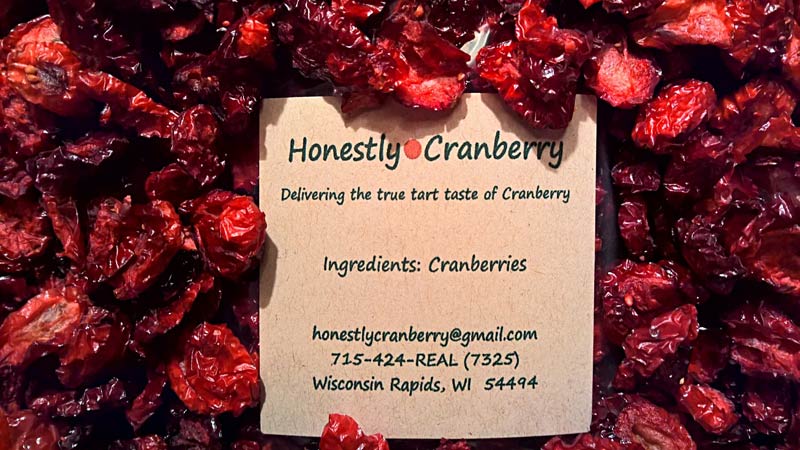 At last! No sugar added dried cranberries that have no "junk" in them! We can't tell you how happy we were to meet Mary of Honestly Cranberry because we've been waiting for a healthy low carb keto dried cranberry for 15 years. Seriously. For 15 years the Fluffys pined for low carb dried cranberries, but the only way we could get them was to make them ourselves-with mixed success. So when Mary kindly offered to send us a couple of free samples so that we could "test-drive" them, we shouted, "Oh heck yeah! Send us some!" (You should know that the fact that the Fluffys scored two free packages of dried cranberries from Honestly Cranberry in no way influenced our review. If they made us gak we'd tell you that too! But they didn't; we adore them! Oh and no money changed hands for this review either.)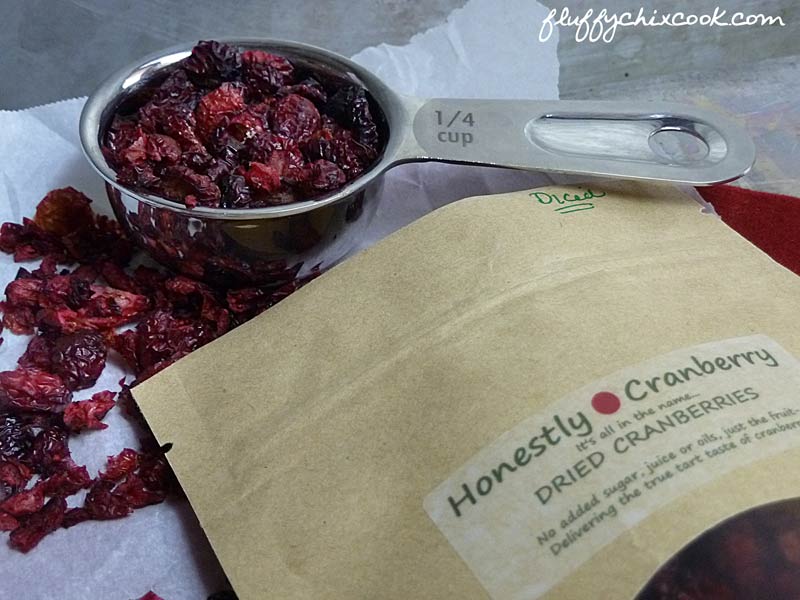 We never understood why cranberry growers had to add so much sugar to their fruit. Conventionally dried cranberries have around 33-40g of carbs per serving, and most of that comes from sugar. Holy shiznits, Batman! Was sugar needed in order to preserve them properly? Hayull no! Although sugar is a preservative, cranberries have everything they need to preserve themselves, in the form of Vitamin C and other powerful antioxidants. And cranberries are packed with Vitamin C. Now, cranberries are naturally low carb, so all those carbs were coming from the processing. Newsflash food manufacturers, not everything has to be sweet!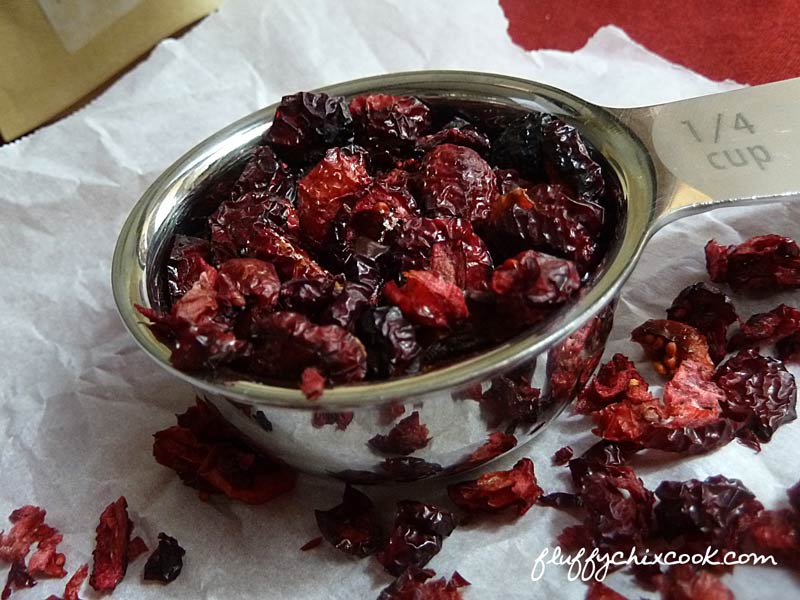 We were so excited when our samples arrived. Honestly Cranberry makes two styles of naturally low carb dried cranberries: sliced and diced. If you want larger pieces, order the sliced. For "chip" or nugget style pieces go for the diced. Both versions are honestly delicious. Sharply tart, as you would expect a cranberry to be-because come on…it's a cranberry…these babies are moist and chewy and make you pucker-up with joy. They smell delicious and from eyes, nose, to mouth they do not disappoint. They are naturally, deeply red and perfectly preserved.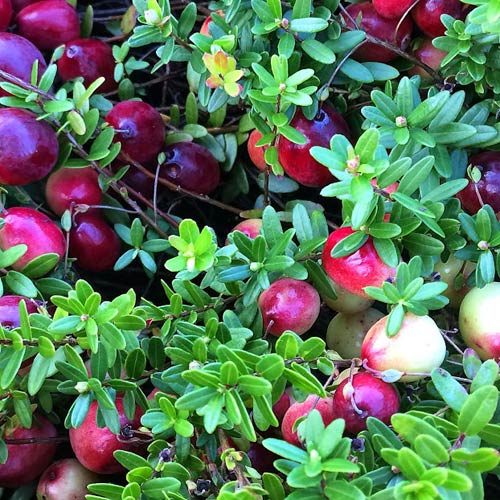 And guess how many ingredients are used to make these. Bet you can't guess.
Ingredients in Honestly Cranberry naturally low carb dried cranberries: Cranberries
Yep, that's it! Only one ingredient-cranberries. No sugar, preservatives, coloring, natural preservatives. Nada. Just pure, honestly cranberries.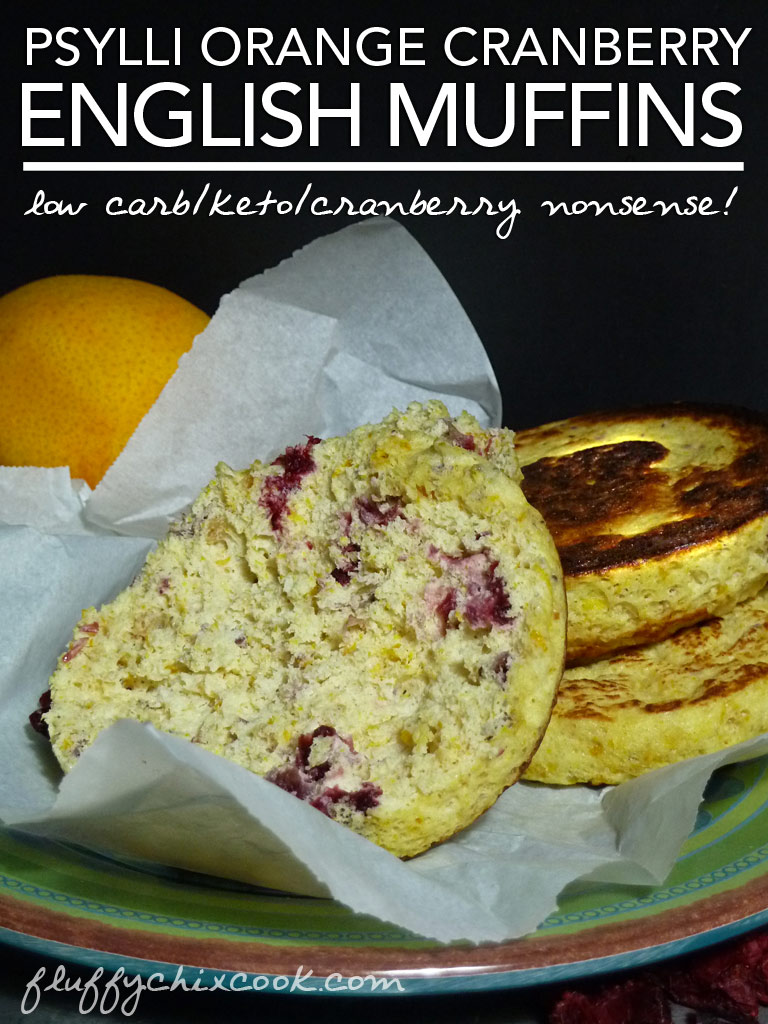 We tried using them to make the Fluffy Chix Mile High Orange Cranberry English Muffins and they worked great. Such wonderful cranberry flavor.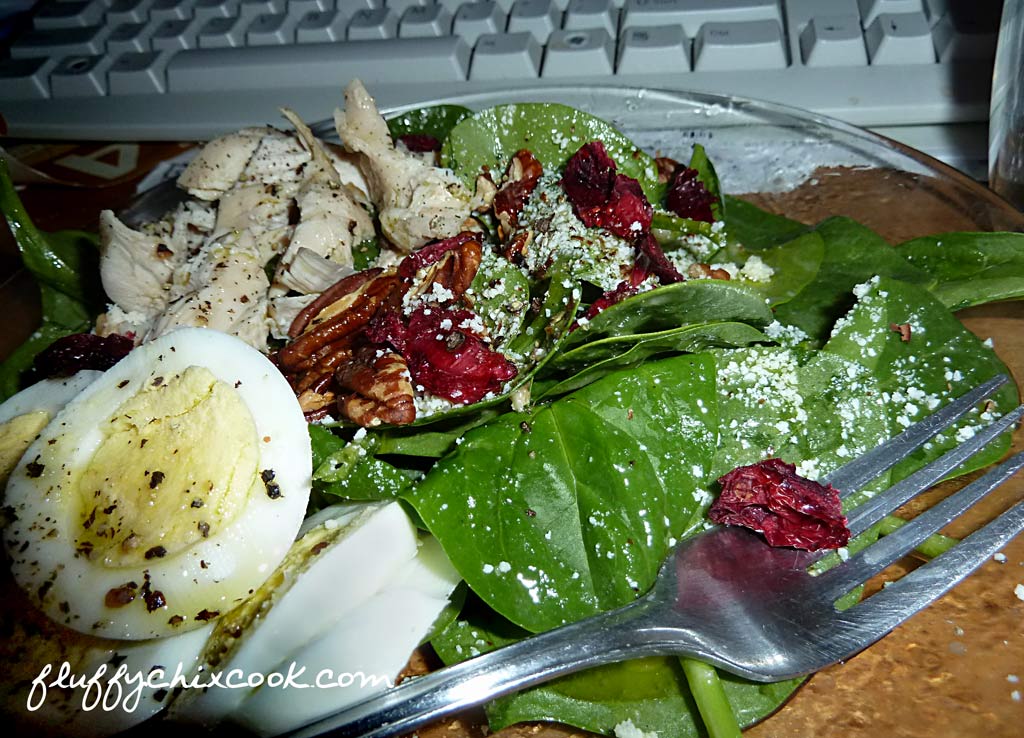 We made our favorite salad: roasted chicken, dried cranberries, toasted pecans, blue cheese, organic baby spinach, and our House Vinaigrette-amazing! Yum!
So it's with great pleasure the Fluffys give Honestly Cranberry's sugar free (no sugar added) low carb dried cranberries 2 solid wings up, which is equal to a 5 star rating! We will buy these dried cranberries over and over, and heartily recommend them to all our fluffy friends. The crops ah sayuved. No more drying cranberries for hours in our dehydrator. These are too good and too convenient.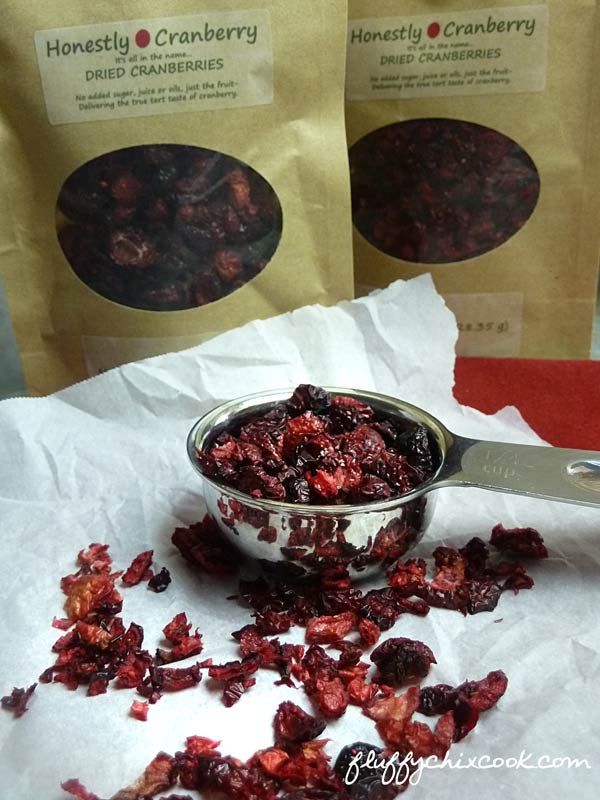 Unsweetened Dried Cranberries Nutritional Information:
per 46g (about 1/4-1/3 cup) 45 Calories; 0g Fat (0% calories from fat); 0g Protein; 11g Carbohydrate; 3g Fiber; 8g Effective Carbs
Now before you tell me, "Wow! 8g of effective carbs is just too high for me! We're not suggesting you sit down and eat an entire 1/4-1/3 cup serving of dried cranberries. You will likely eat 1-2 tablespoons at a sitting at the most. So you may have 1-3g of Effective Carbs in one serving of something containing the cranberries. Try them. You'll see. They will not spike your blood sugar or get your insulin pumping!
Visit Honestly Cranberry and place an order today!

info@honestlycranberry.com

7351 Ingegrity Way

Wisconsin Rapids, WI  54494

715.424.REAL (7325)

Attention: Mary or Steve
We are not dieticians, nutritionists or medical professionals. The materials on this blog are for informational (and fun) purposes only. We do not fact check, nor do we worry about sources. Please do your own fact checking. We encourage you to look things up and check with your doctor or health care professional before acting on anything seen on Fluffy Chix Cook. xoxo