Low Carb Keto Success Stories – Allison James Gismondi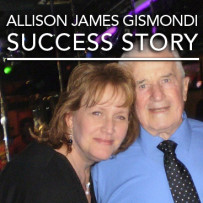 Do you sometimes find low carb cooking and meal planning a chore? How about boredom? We bet you are always on the lookout for new and fun ways to add interest to your low carb keto lifestyle? Join Fluffy Chix Cook's dear friend, Allison James Gismondi, as she reveals the secrets to losing over 50 pounds while cooking delicious low carb meals such as her beloved low carb pizza, creamy low carb ice cream, low carb biscuits, and even Crack Bread. Find out what happened when she put her family on a low carb diet! We bet you won't be surprised at the results; they're textbook low carb weight loss results. Here is Allison's low carb success story and the secrets of her success.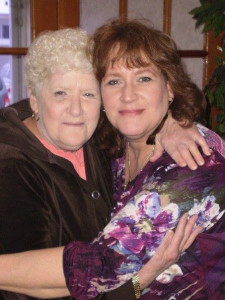 Cooking! Oh what a chore! Do you ever feel that way? It's something you have to do every single day. No matter what the circumstances are in your life, you will have to do some kind of cooking, especially when others are counting on you to feed them. Huh, they actually have the nerve to ask, "What's for dinner tomorrow?" And, they are currently eating. My goodness, they have actually asked me while I was still cooking! It's not actually the cooking either. It's the shopping and planning and coming up with all of these ideas for making your tribe happy. That is the part I don't like. It's the planning! How many ways can you make chicken?
Despite the chore of planning, I realized I do love to cook. Give me the idea, and/or the recipes, and I am very happy! I do enjoy creating food, really, I do. I love finding an idea from a recipe and feeling inspired to create my own recipe. I love that. I love pleasing my kids, and of course, keeping hubby happy is important, too. I have been lucky over the last 20 years. My kids always ate what I made. They love all food and yes, even their veggies. Pasta was a favorite in my house. It was simple and easy, and for a working mom it was very often, my go-to meal. It was easy to grill up some chicken and throw some rice on the plate. I didn't get to creative during the week, and on Fridays it was usually take out. Easy right? No problems. I got this covered. I would usually "create" on the weekends.
BUT!! One day that all changed for me. About 2 years ago my world came crumbling down. I learned about carbohydrates. Carbohydrates were a big part of my meals and all of a sudden I decided to eliminate them from my diet. I won't get into the facts behind me decision, because you already know them if you are here reading this. At first it was easy, because I was cooking just for me, and then cooking a separate high carb dinner for the family. I was still buying cereals for the kids and pasta and rice for my family. The more I read about carbs, though, the more I learned how toxic sugars are to the body. One day, I just started cooking low carb for all of us. Then that old problem of meal planning started again. OMG! I hated to cook again? I had no idea what to cook anymore. It was important to me to have delicious, fun, and now, healthy food, for my family and I. Meal planning was now starting all over again.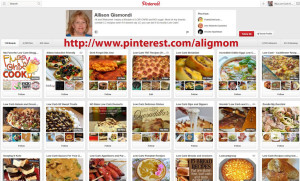 So I depended on my good old friend and secret weapon, Google! I typed in Low Carb and I couldn't believe what I saw. Thousands and thousands of recipes! Low carb Pizza??? What? How can that be? I still remember making Cauliflower Pizza! It was my first real authentic recipe. I made it for myself for lunch. Took one bite and couldn't believe how good it was!! My son tried it, and then my husband wanted a piece. They loved it. So, being the kind of Mom I was, I gave them most of it. Ya know that story about the Mom who was giving her family some pie, but there wasn't enough pie for everyone, so she simply stated that she actually didn't care for pie. That was me, and I bet most of you Mom's out there, too.
Getting back to the recipes! I found that while clicking on these recipes it not only gave me the recipe, but the author's (Blogger's) home page. Oh wow! I hit the jack pot. I had no idea how my life was going to change. I started "liking" all these blogs. Of course, I was already on Facebook, so I was familiar with "liking pages." But then I found Pinterest.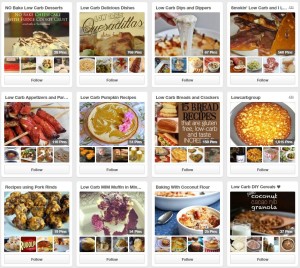 Pinterest. Hmm, what is this? I remember, I couldn't get off of the computer. I was so intrigued and shocked at all the recipe ideas. Oodles of Zoodles? Crack Slaw? Almond Flour? Fat Head Pizza? Cauliflower Rice???? What is this? I can eat bacon, butter and cream? Oh my, I do miss bacon, let me pin this one, too! The list goes on and on and on! I must have printed over 50 recipes that day. I still hadn't realized what I'd stumbled upon. I could cook with those ingredients, no problem. I began collecting and organizing my Pinterest boards. It soon became my other secret weapon to easy low carb meal planning and recipes. Can you believe I have over 10,000 pins—most of them involve low carb recipes? With that many low carb meal and recipe ideas, there's no boredom in meal planning, or cooking. I'd love for you to visit my Pinterest boards and click to follow me. We can share ideas and new recipes to inspire us and help us stay happy in our low carb lifestyle.
Through Google and Pinterest, I found there are so many talented bloggers out there. It is fascinating to me how food bloggers create these recipes. I have too many favorites! Too many to list! Here are some of my favorite food bloggers, along with some of my favorite low carb recipes.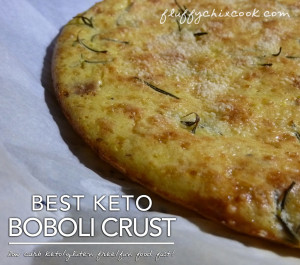 One day while pinning recipes, I ended up on the Fluffy Chix Cook blog and met Susie T. Gibbs (Sooze). I saw some very mouthwatering recipes and started to print and pin even more recipes and began making them. I love Fluffy Chix Cook's Mile High Biscuit Mix and all of the recipes you can make from it, like low carb Boboli Pizza Crust, delicious.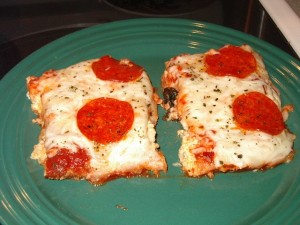 One of my favorite dishes to make is Pizza! So I love collecting and trying many low carb pizza recipes.  One of my favorite bloggers is Leeann Teagno at Cut the Wheat, Ditch the Sugar. Her ultimate pizza crust recipe tastes amazing and is so easy to make. I love her pizza recipe. I love all her recipes!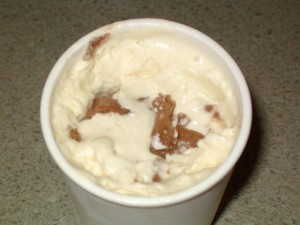 Another one of my must-have low carb dishes is low carb ice cream and Carolyn Ketchum at All Day I Dream About Food, knows a thing or two about ice cream! We love the cookie dough ice cream.
My whole family now eats low carb, thanks to these hardworking food bloggers. I always have some wonderful meal to cook for my family, without the drudgery of meal planning. I can't thank them enough for helping my entire family get healthy! I lost over 50lbs. My son lost over 60lbs. My husband has lost over 15lbs! We are never deprived and eat better and tastier than we ever have before.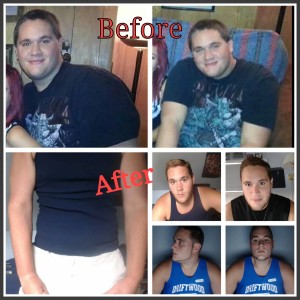 I salute Sooze, along with all the very talented bloggers who have made my life healthy, and most of all, for making my life easier. With just the touch of my keyboard, dinner is served. Oh, and not to mention, dessert too! Fluffy Chix Cook's Bloomin' Onion Bread, aka Crack Bread, was just one of the mouthwatering, gotta-have recipes from our dear friend, Sooze.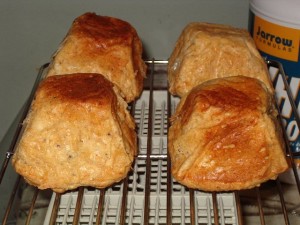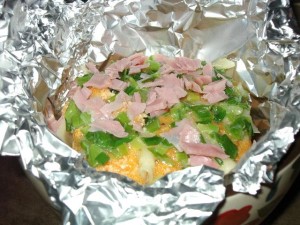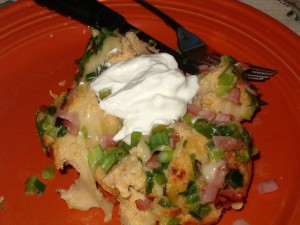 Can you believe the rise? You have do this one. Just out of this world!! You'll find Susie's original recipe for Bloomin' Onion Break (or Crack Bread as most call it) in the Fluffy Chix Cook Recipe Archives. Be sure to go check it out!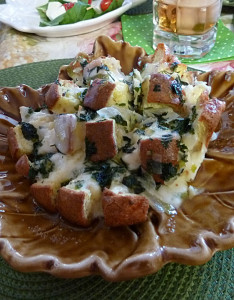 Get more Fluffy Chix Cooking action in the recipe archives.
We are not dieticians, nutritionists or medical professionals. The materials on this blog are for informational (and fun) purposes only. We do not fact check, nor do we worry about sources. Please do your own fact checking. We encourage you to look things up and check with your doctor or health care professional before acting on anything seen on Fluffy Chix Cook. xoxo