Low Carb Machaca | A Mexican Pot Roast to Write Home About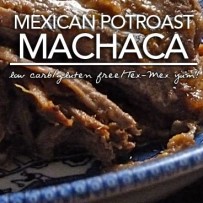 Learn why cooking large batches of meat and protein bases saves you time and money when living a low carb lifestyle. These healthy low carb pot roasts and batches of skillet ground beef simplify weekday meal preparation and allows flexibility to spice and adapt them to many different complex dishes and casseroles. Follow Fluffy Chix Cook as they teach the secret to delicious Low Carb Slow Cooker Machaca, sometimes called Mexican Pot Roast.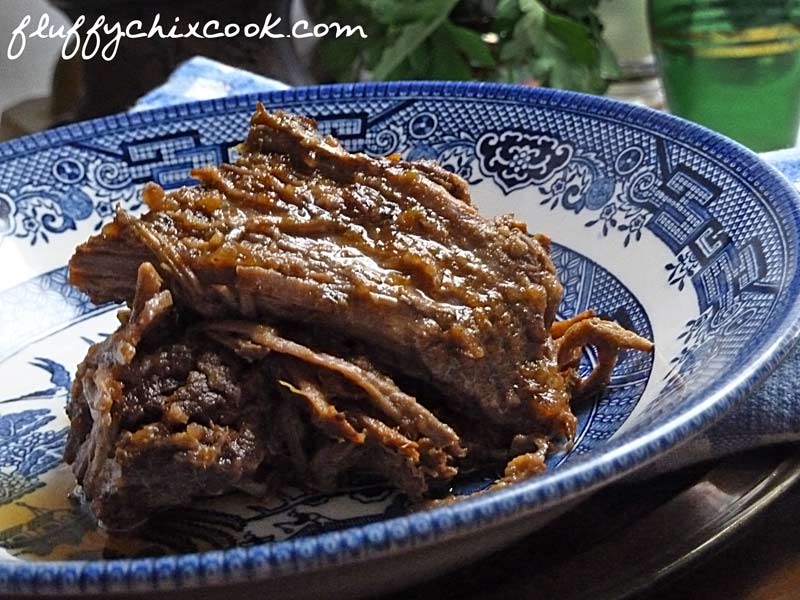 Making Low Carb Slow Cooker Machaca or Mexican Pot Roast is a snap. It's filled with rich, moist flavor, but the prep is insanely simple. And cheap. Did we mention cheap? Any time chuck roasts of any persuasion go on sale for less than $3.00/lb, we're buyers (and freezers) of them. The same thing goes for pork butt aka pork shoulder or uncured picnic hams. We buy pork butts at $0.97-$0.99/lb. These cuts are great  because they make economical meat bases to enjoy on their own as standalone meals of pot roast in pan juices, but also as the protein component in many different complex recipes. They portion, freeze and reheat like champs and just make life easier all around. We end up saving money on meat, and that makes Mr. Fluffy a very happy guy.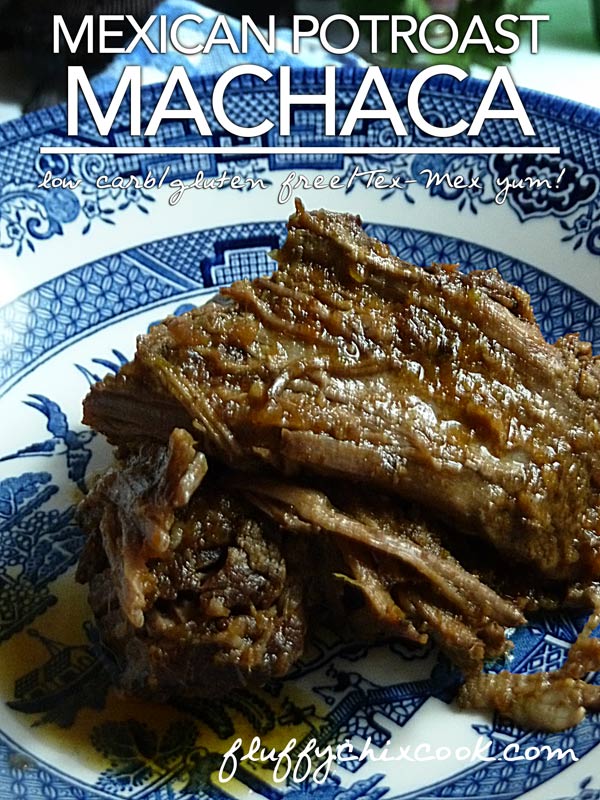 We made a 3 ½ pound (raw weight) Mexican Pot Roast, aka Low Carb Slow Cooker Machaca, and we also made a big recipe of Skillet Beef 2. After packaging some of each for the freezer, we've eaten morphed variations of these bases for every dinner. And we're still not tired of them. That's because every meal looks and tastes different, and some of them don't even have a Tex Mex influence despite the fact that the seasonings on the Mexican Pot Roast are very traditional Mexican spices. Remember cumin, coriander, garlic, tomato, onion, chiles, and cilantro are also used in traditional cuisines such as Middle Eastern, Spanish, Indian, African, Caribbean, South and Central American, even Pan Asian cuisines.  Bases should be versatile enough to be dressed up into many different flavor profiles. However, you can never argue with the superiority of a straight up low carb Tex Mex recipe such as Machaca Chiles Rellenos! Ole!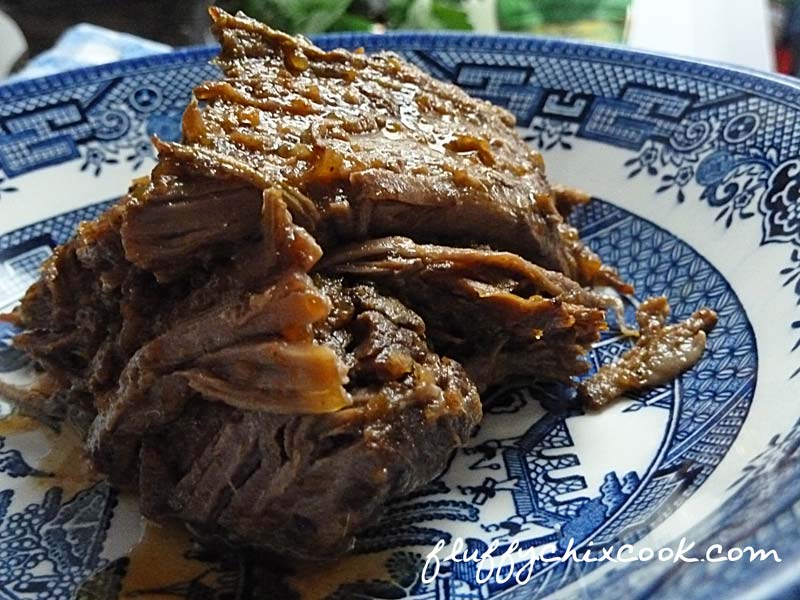 And the best news yet? For less than $15.00 we've fed 2 adults dinner (plus leftovers) for the week (just the meat portion). And even better? Each meal took less than 15 minutes to get on the table each night.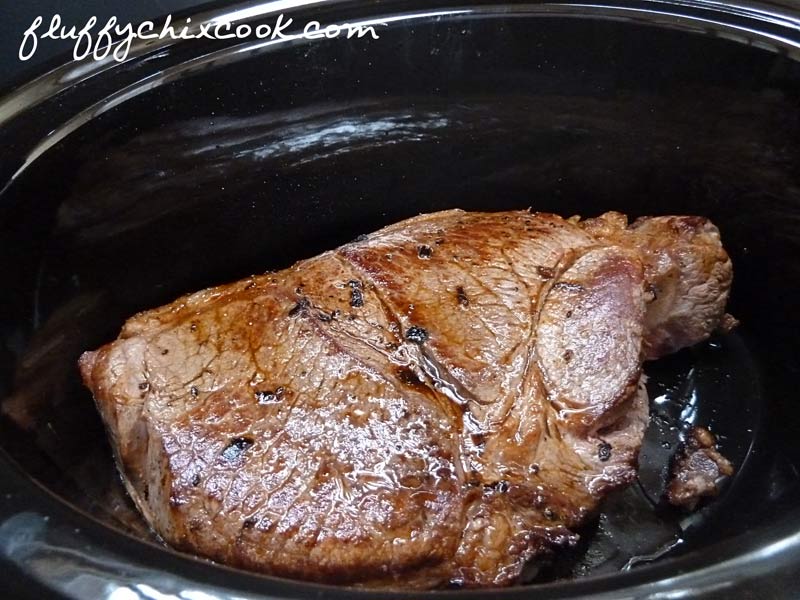 When making Mexican Pot Roast, be prepared for long, slow cooking times. It takes a while for the meat and connective tissues to break down into tender morsels of low carb keto succulence! But is it better to cook it in a slow cooker or a Dutch oven? Well, if you had a telephone to the Great Beyond and ask my WaWa or Mama, they'd tell you hands-down, that you don't  need any special cooking equipment beyond a pan big enough to house the meat and cooking components (i.e. the Easy Fresh Salsa, broth and spices). But if you feel better using a slow cooker, then by all means, get your slow cooker on!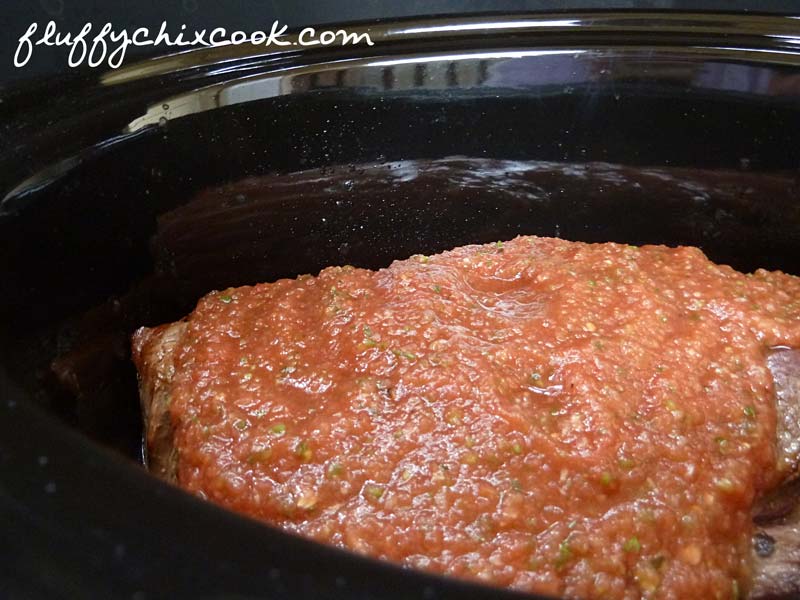 We adore cooking pot roasts in Dutch Ovens. The Fluffys have collected our favorite enameled cast iron pots in 3 sizes: small, medium and large (3qt, 5 1/2qt, and 7 1/2qt)—choosing the pot size that most closely fits the quantity to be cooked based on whether we want to conserve cooking liquid volume or whether we want to promote evaporation and concentration. Whahhhhh? We just saw your eyes glaze over sug (pronounced "shooooooogg"). That means, if we want liquid to boil down, we'll choose a bigger Dutch oven size with a wider circumference to promote evaporation. If we want it to stay pretty level, then we will make it "just fit" the size of the stuff being cooked without a lot of extra open area where evaporation would or could happen!
When we think pot roast, we actively want pan juices, so a slow cooker is a great option, because slow cookers don't do evaporation very effectively. We just tend to think that even on low, they cook "too hard" and hot. So for us, maybe it's not the BEST option, which is why we tend to prefer Dutch ovens for cooking pot roasts. With a Dutch oven it's possible to REALLY control the oven temperature and keep it under that 275° threshold for low and slow cooking.
Please try our recipe, then flit back here to tell us all about how it worked for you. We think you will fall in love with the simple plan of cooking large quantities of protein bases to save time and money.
Low Carb Machaca | A Mexican Pot Roast to Write Home About
Spicy, sultry, tender rags of beef pot roast wrapped in the warmth of Tex-Mex love. There's very little heat here, but tons of flavor and spice. You may never look at pot roast the same way again.
Ingredients
Instructions
Season roast with spices through freshly ground black pepper. In a heavy skillet melt bacon grease over medium high heat. Brown roast on all sides (about 2 minutes per side).
Transfer roast to the slow cooker. Smear with no- or low-sugar, organic tomato paste, Worcestershire and pour Easy Fresh Salsa and broth over the meat. Pour any juices, or bacon grease leftover from browning into the slow cooker. Cover and cook 1 hour on high. Reduce heat to low and cook until tender.
How long you'll cook this roast depends on how tough it is. We plan on cooking 6-8 hours on low for most chuck roasts. When roast is tender, transfer to a big bowl until it's cool enough to work with. Use two forks or your scrupulously clean hands to pull the meat into rags or shreds. Discard any stringy fat, and mix in any creamy fat. Add shredded beef back to pan juices. Stir to thoroughly coat. Serve piping hot with some of the pan juices over the meat.
You can also cook this in a large Dutch oven. We use our enameled cast iron Dutch Ovens and love all 3 sizes: 3, 5, and 8 quart Dutch Ovens. We actually prefer cooking low carb Mexican Pot Roast in the Dutch ovens over using the slow cooker because the meat tastes more moist and tender and the Fluffys think it takes less time to cook. Brown roast in the Dutch oven, add the other ingredients per the recipe above. Cover and cook on 250-275° until tender--maybe 6-10 hours depending on the weight of the roast and the toughness of the cut.
Notes
Easy Fresh Salsa is such a cinch to make as long as you have a blender. This version of beef rags or Machaca (or just call it plain ol' Mexican Pot Roast) takes the whole exciting world of Tex Mex and rolls it up into small, perfect bites of moist, succulent beef, dripping with Mexican spice. The fresh salsa adds that overtone since it's basically a sofrito (Mexican trinity of onions, peppers, and tomato). It's almost a set it-and forget it type of recipe. Once you spend 10 minutes browning the meat (important so you have a depth of flavor to pull from), the rest of the time is passive cooking time.
Serving Ideas Serve as the meat portion in many complex Tex Mex recipes or serve in a bowl with pan juices, along with your favorite veggies or salad. Avocado and tomatoes are always delish with it.
Nutritional Information
Per scant 1 cup Serving (6 serving yield): 608 Calories; 44g Fat (65.7% calories from fat); 44g Protein; 7g Carbohydrate; 1g Dietary Fiber; 6g Effective Carb
Per scant 3/4 cup Serving (8 serving yield): 456 Calories; 33g Fat (65.7% calories from fat); 33g Protein; 5g Carbohydrate; 1g Dietary Fiber; 4g Effective Carbs
Per full 1/2 Serving (10 serving yield): 365 Calories; 26g Fat (65.7% calories from fat); 27g Protein; 4g Carbohydrate; 1g Dietary Fiber; 3g Effective Carbs
Copyright © 2012 Fluffy Chix Cook. All rights reserved.
http://fluffychixcook.com/low-carb-machaca-a-mexican-pot-roast-to-write-home-about/
Copyright © 2016 Fluffy Chix Cook. All rights reserved.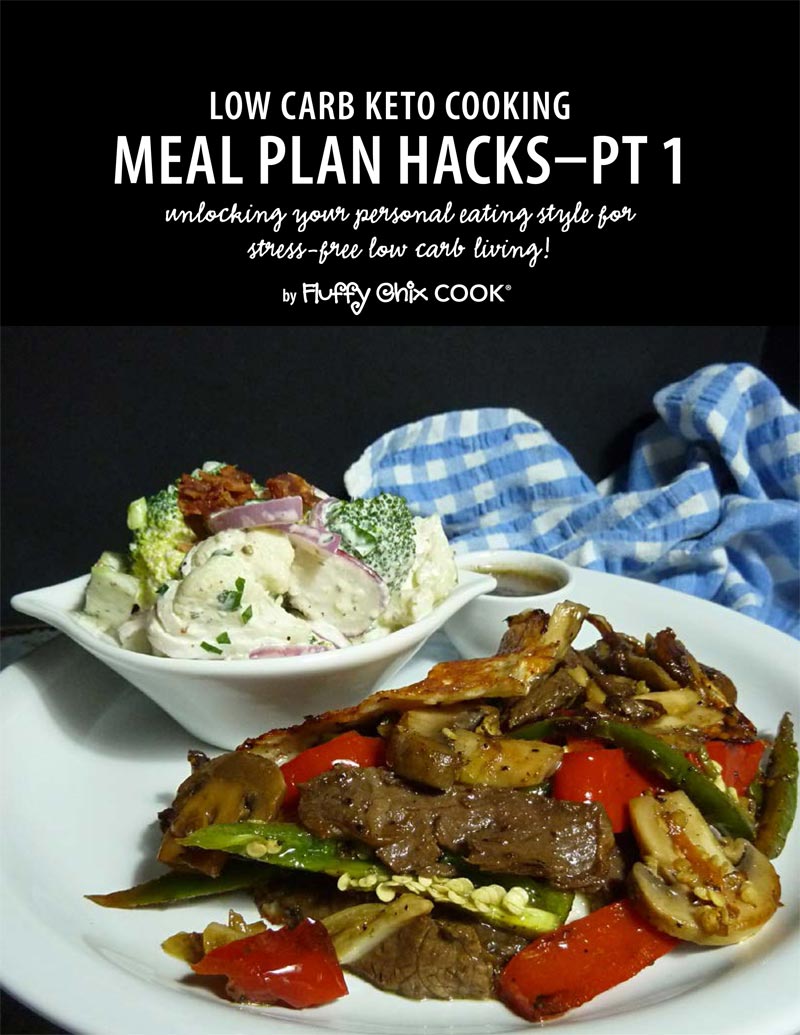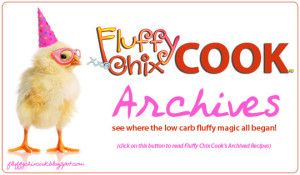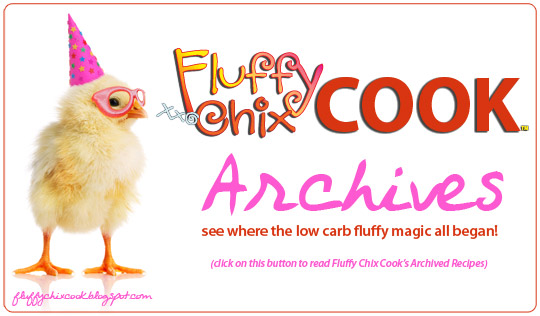 Copyright © 2014 Fluffy Chix Cook. All rights reserved.
We are not dieticians, nutritionists or medical professionals. The materials on this blog are for informational (and fun) purposes only. We do not fact check, nor do we worry about sources. Please do your own fact checking. We encourage you to look things up and check with your doctor or health care professional before acting on anything seen on Fluffy Chix Cook. xoxo