Low Carb Texas Barbecue Sauce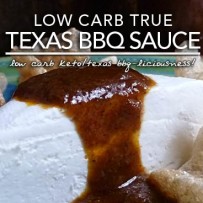 Do you yearn for a low carb barbecue sauce that's simple and quickly thrown together? Do you want a low carb keto sauce that isn't packed with sugar and that can be made completely without added sugar? If you desire to do the Texas two-step with a tangy, healthy low carb Texas BBQ sauce recipe, then join Fluffy Chix Cook to discover the secret to authentic Texas barbecue sauce.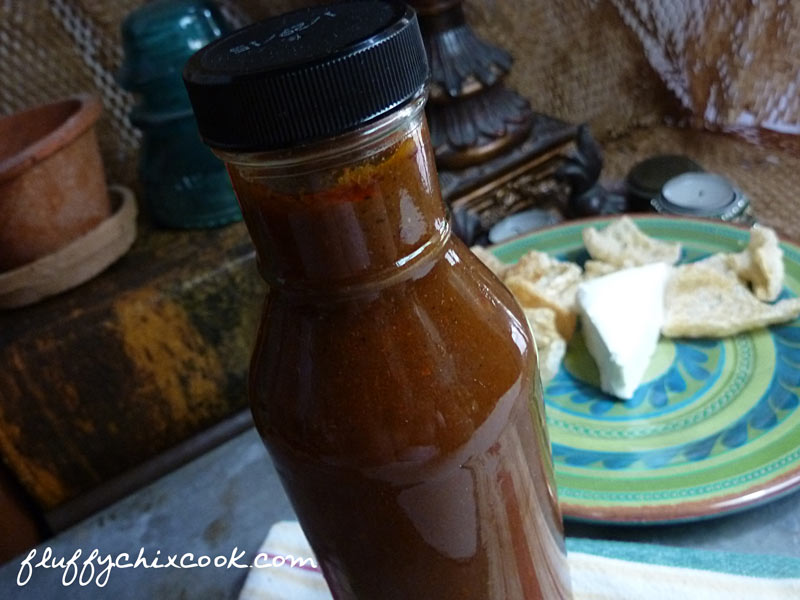 This low carb healthy Texas barbecue sauce recipe appears in Fluffy Chix Cook January FEAST e-book, but we decided to share it with you on the blog. It's a mainstay in our house and we get a little nervous when we approach our last few tablespoons. We wanted to give you the TNT (tried 'n' true) low carb keto Fluffy Chix barbecue sauce recipe, or as we say in Texas, the healthy low carb BBQ sauce recipe, because the low carb sauces on the market are often filled with questionable ingredients: partially hydrogenated soybean oils (trans fats by any other name), sugars with pseudonyms, MSG, starchy thickeners, blech! Who needs that in their lives? And it takes a LOT for me to say that, cuz the Fluffys are mid-hedonists!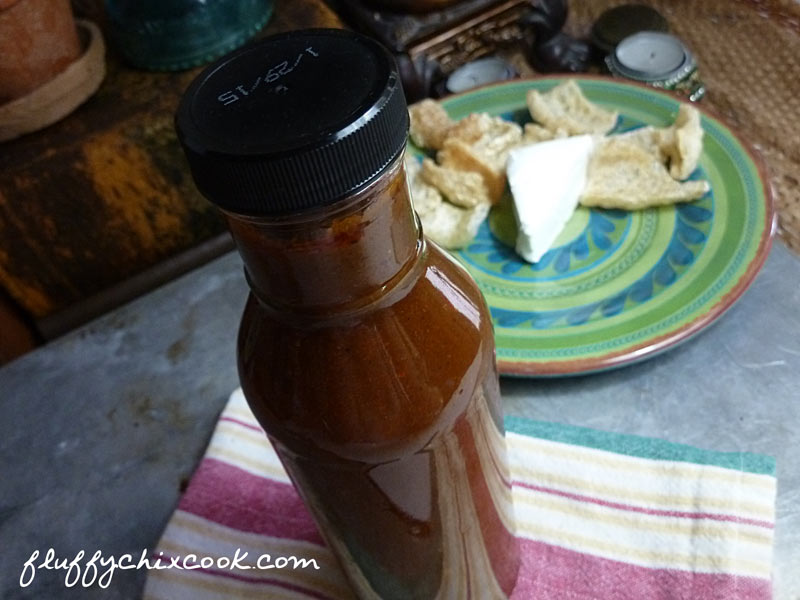 In Texas, we don't generally sauce our smoked meats, depending instead on very minimalist dry rubs, rich smoke, and plenty of fat caps for self-basting meats (as the fat renders). Texans usually serve any BBQ sauce as an option—on the side. In fact, some BBQ joints refuse to even serve sauce on the side declaring, "If you need sauce, then your meat sucks and you shouldn't eat it anyway."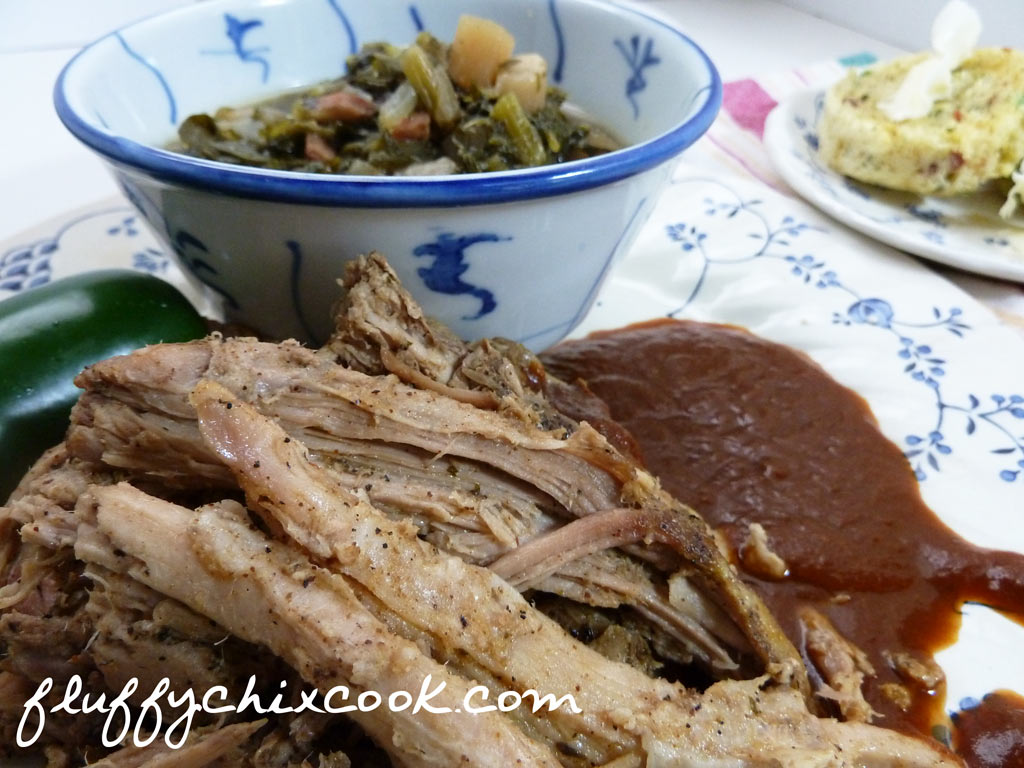 The flavor of Texas BBQ comes from great meat, first and foremost. That fact has been drilled into our subconscious since birth. In fact the assuredness of this "truth" is practically a birthright! But some of us are rebels! In fact, I'm a bit of a renegade. Mr. Fluffy feels the same way. It may have been that single link that united us into accord when we first set eyes on each other. We LIKE a little tangy sauce (on the side) with our barbequed meats—especially with pork ribs. And frankly, we're not afraid to stand up and admit it. Hoochymama!
BBQ + Texas Sauce = Dynamic Duo
We developed this sauce to honor the many happy hours spent in Sonny Bryan's eating brisket and chopped beef sandwiches (for which they are famed). Sonny Bryan's BBQ sauce is legendary. It's typical Texas, tomato based sauce with a great tang that comes from lemon and (we think) a good helping of vinegar. We puzzled it out and think it's a pretty close approximation of this restaurant's famous sauce. Sonny Bryan's BBQ has been a Dallas BBQ tradition for decades—since 1958. But the Bryan BBQ legacy actually began with his father in 1910 and extends through four generations of BBQ pitmasters. Sonny may be gone, and the restaurant sold to investors who later franchised it, but his brother Red's nephew, David Bryan is still making the family proud serving awesome Que, the famous Bryan's BBQ Sauce, and spectacular onion rings. Not part of the franchise, just the down-home-true-Texas-cue.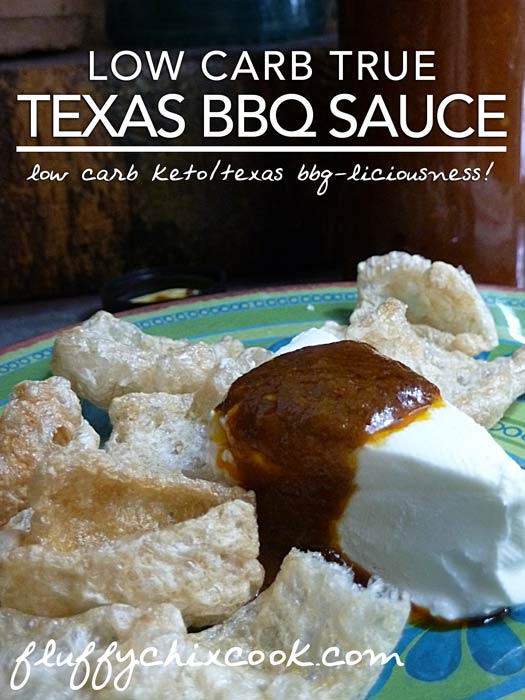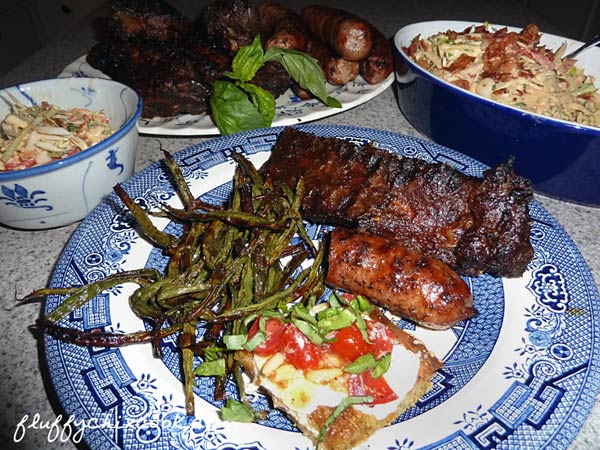 Hope you will try this recipe, since July 4th celebrations are coming up soon, it's just in time to try it out on a slab of brisket, pulled pork, bbq chicken, monster slabs of beef ribs, or a rack of pork ribs.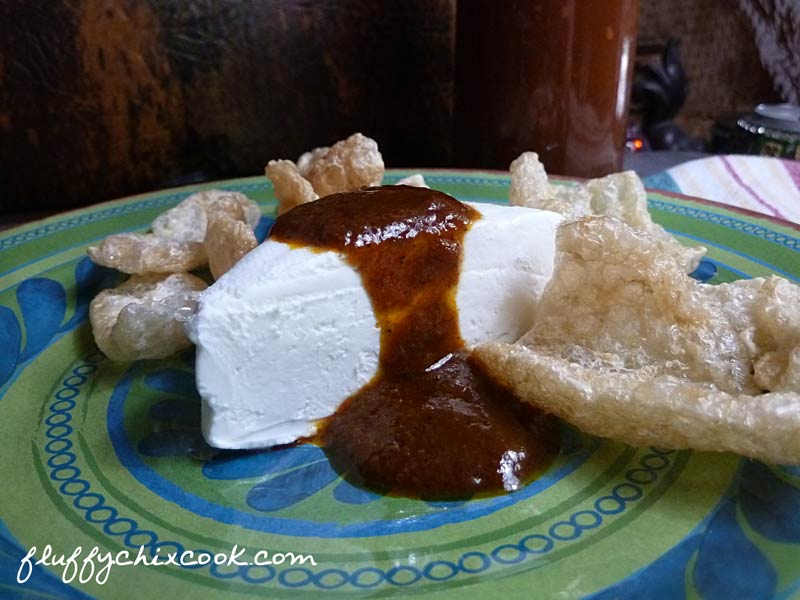 And even if you don't want to do BBQ, then pour that bad boy over a slab of cream cheese and shove a couple of pork skins around it…dayum good, dang easy, slap yor' mama silly, it's a quick and lightening fast appetizer. We'll be doing our next post using this barbecue sauce and Easy BBQ Pork Ribs. So stay tuned! And if you want an even easier, mix and go BBQ sauce then try the Fluffy's Quick Keto BBQ Sauce, it's another Texas-style winner without the simmer!
Low Carb Texas Barbecue Sauce
Delicious low-sugar barbecue sauce that has a touch of blackstrap molasses to it and is 100% true Texan in origin. If you grew up with vinegary, tomato-based sauces with only a tiny hint of sweet, this sauce is for you. The sauce doubles or halves well.
Ingredients
Instructions
Combine all ingredients in a medium sauce pan and bring to a slow boil. Reduce heat to simmer for 30-40 minutes until sauce thickens to your preference. Taste and adjust seasonings. Cool completely, portion and store in an airtight container for up to a week or portion and freeze up to 3 months.
Notes
This is the Fluffys' TNT (tried 'n' true) barbecue sauce, just in time for the 4th of July. It works great on everything from hamburgers to ribs and brisket—even when there's no grill or smoker involved. Portion and freeze this sauce in convenient serving sizes. It's a great all around barbecue sauce and works with any meat. If you don't have any meat drippings, feel free to use bacon grease or the fat rendered from cooking hamburger meat.
Serving Suggestions Use on any grilled or smoked meat.
Nutritional Information
Per Tablespoon 11 Calories; 1g Fat (53.4% calories from fat); trace g Protein; 1g Carbohydrate; trace Dietary Fiber; 1g Net Carbohydrate
Copyright © 2013 Fluffy Chix Cook. All rights reserved.
http://fluffychixcook.com/low-carb-texas-barbecue-sauce/
Copyright © 2016 Fluffy Chix Cook. All rights reserved.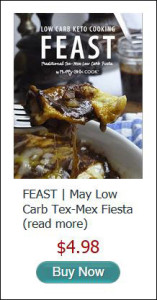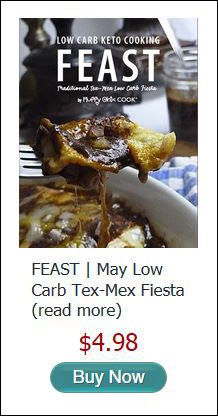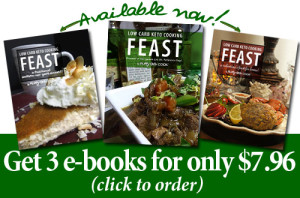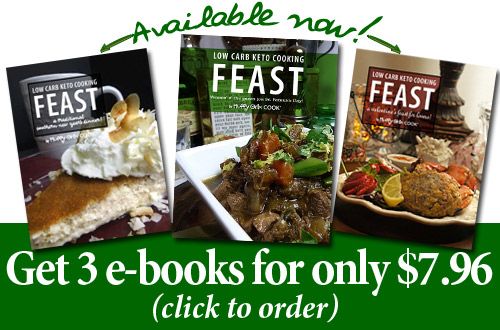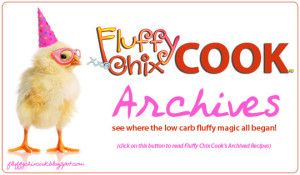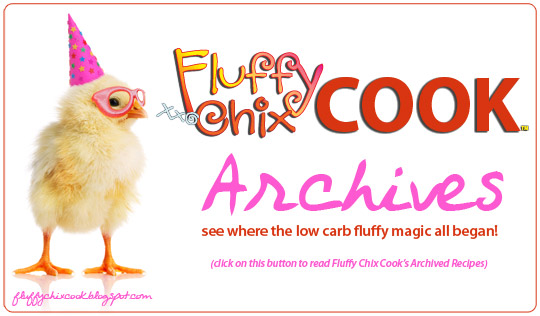 Copyright © 2014 Fast Days – Healing Days. All rights reserved.
We are not dieticians, nutritionists or medical professionals. The materials on this blog are for informational (and fun) purposes only. We do not fact check, nor do we worry about sources. Please do your own fact checking. We encourage you to look things up and check with your doctor or health care professional before acting on anything seen on Fluffy Chix Cook. xoxo