Mile High Keto English Muffins – Low Carb & Keto-licious!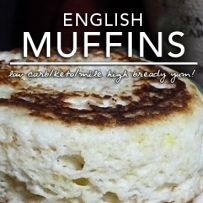 Breads and muffins, specifically, English muffins do not have to become forbidden items in a healthy low carb keto lifestyle! Join Fluffy Chix Cook, as they bring you the low carb Mile High Keto English Muffin, perfect for any meal of the day. Pan toasted and slathered in butter, topped with cream cheese and smoked salmon, or holding a burger, these English muffins bring "bread" back to your table.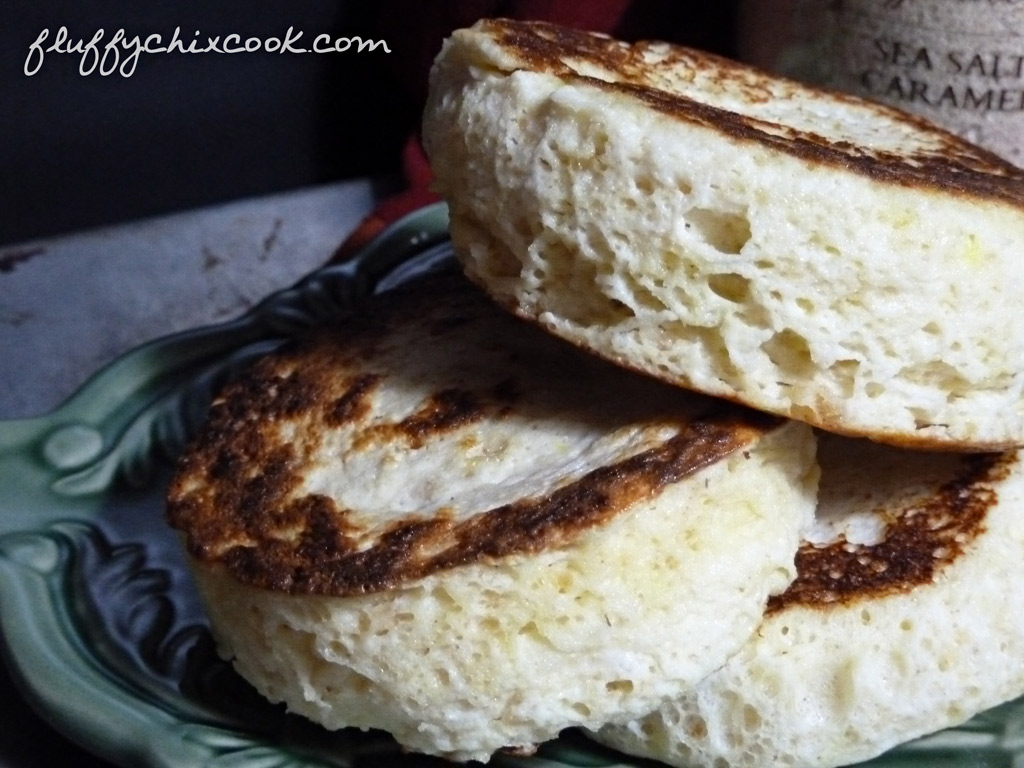 I'm a sucker for English Muffins. In our former high carbage days, we created our own sourdough starter and kept it living happily on our counter for years. I made the weekly bread and it was better than any bread, in any bakery, in the universe. I cain't make this stuff up. The universe! One of our favorite sourdough recipes was sourdough English muffins: great, open crumb and creamy texture, with that characteristic sharpness of sourdough. We knew without doubt, that we needed to find a substantial low carb keto replacement for English muffins. We think we've succeeded.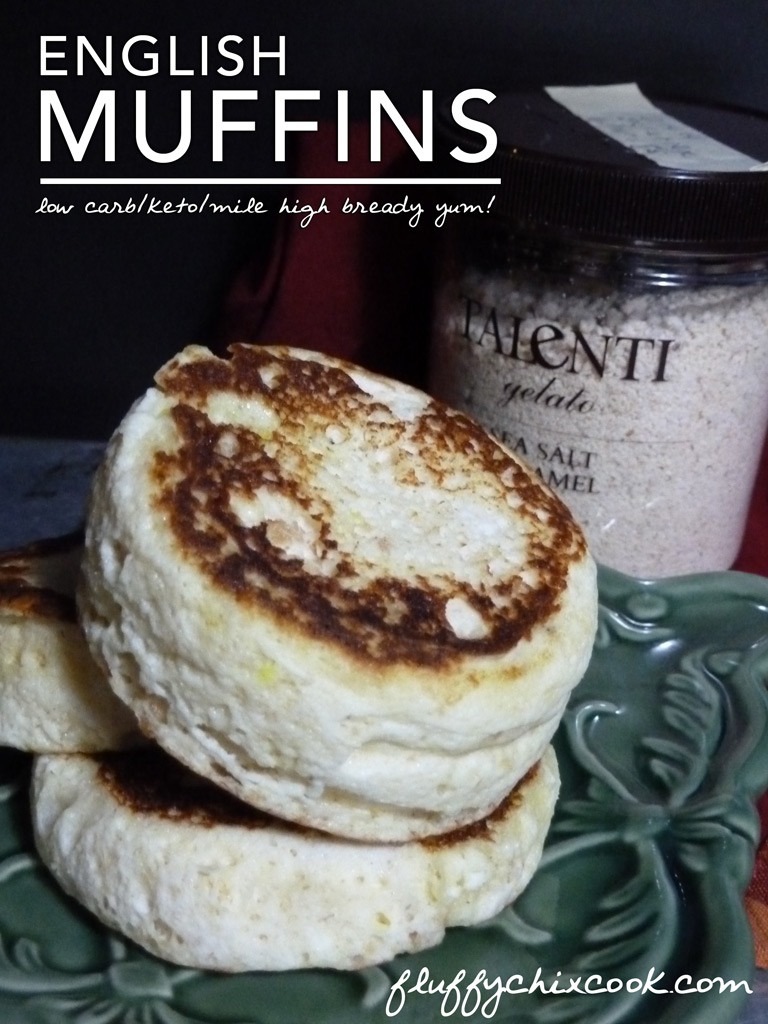 We broke up with our sourdough starter the day we began Atkins Induction, over 14 years ago, now. And I do admit, we have "looked back," and mourned the death of the sourdough starter. It doesn't take much stretch of the imagination to understand, that we're not on a mission of elimination. We don't WANT to get rid of bread. We don't want to "adjust" to our "new" 14+ year, LCHF, keto lifestyle without bread. It wakes up the binge monster in us, and that never ends well. This LCHF food plan works for US! We are not a slave to IT! And yes, our LCHF keto plan includes luscious bread and English muffins!!!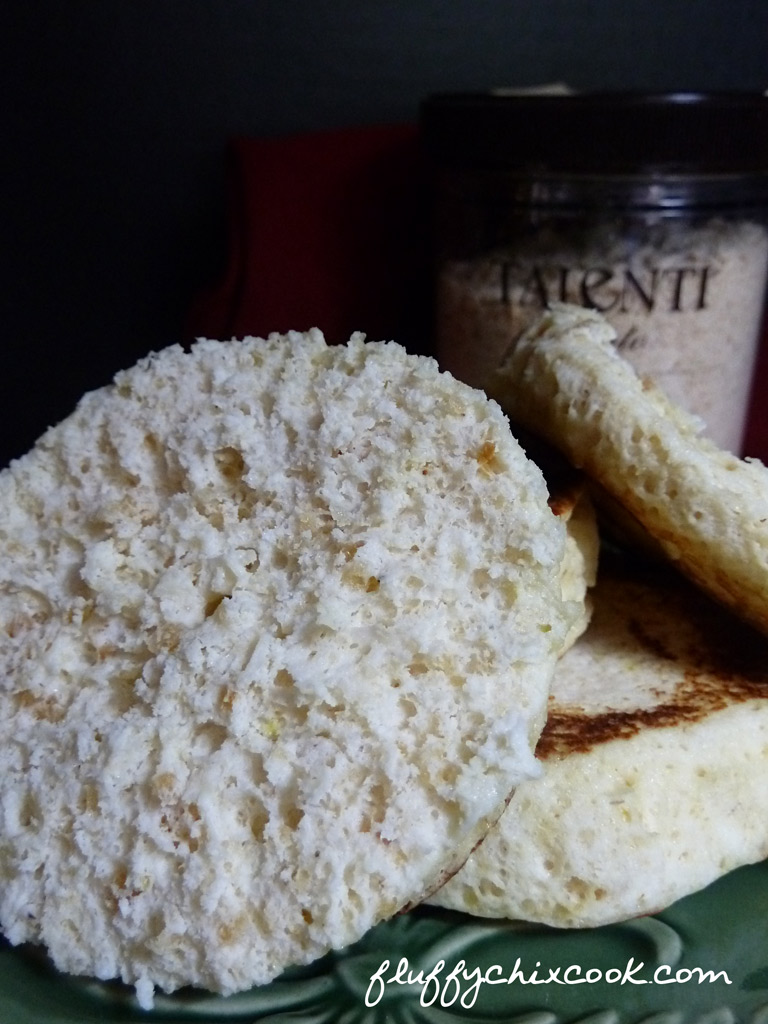 Instead, we just broke up with high carb ingredients. Unfortunately Mr. Sourdough was collateral damage of the  low carb keto war. Buh bye! Over the years, Fluffy Chix has played hanky panky with many low carb bread-instigating, ingredients. We believe that we've arrived at a truly versatile blend and the Mile High Keto Biscuit Mix is a great all-purpose flour, nut-free replacement. (Allergy alert—there is coconut and oat fiber involved). Please remember, we are mid-hedonists. No purists in residence, except when it comes to oils and fats.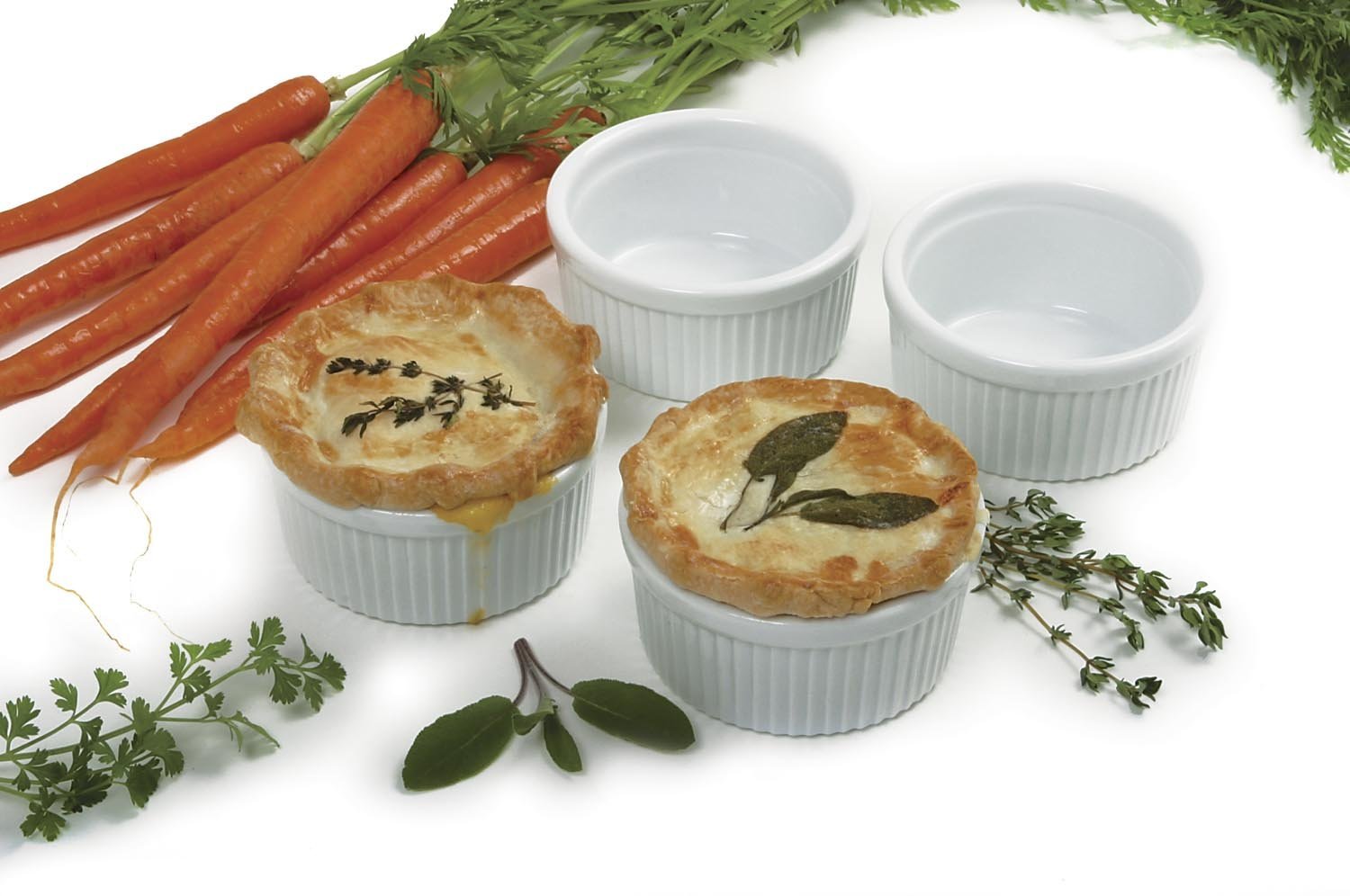 Here are our favorite bun and muffin pans. If you can't find them at a big box store, feel free to order online from our trusted Amazon partner. We love that these 4-inch ceramic ramekins, by Norpro, are the perfect size for English muffins and buns. The buns easily release from the pans, making clean-up a snap.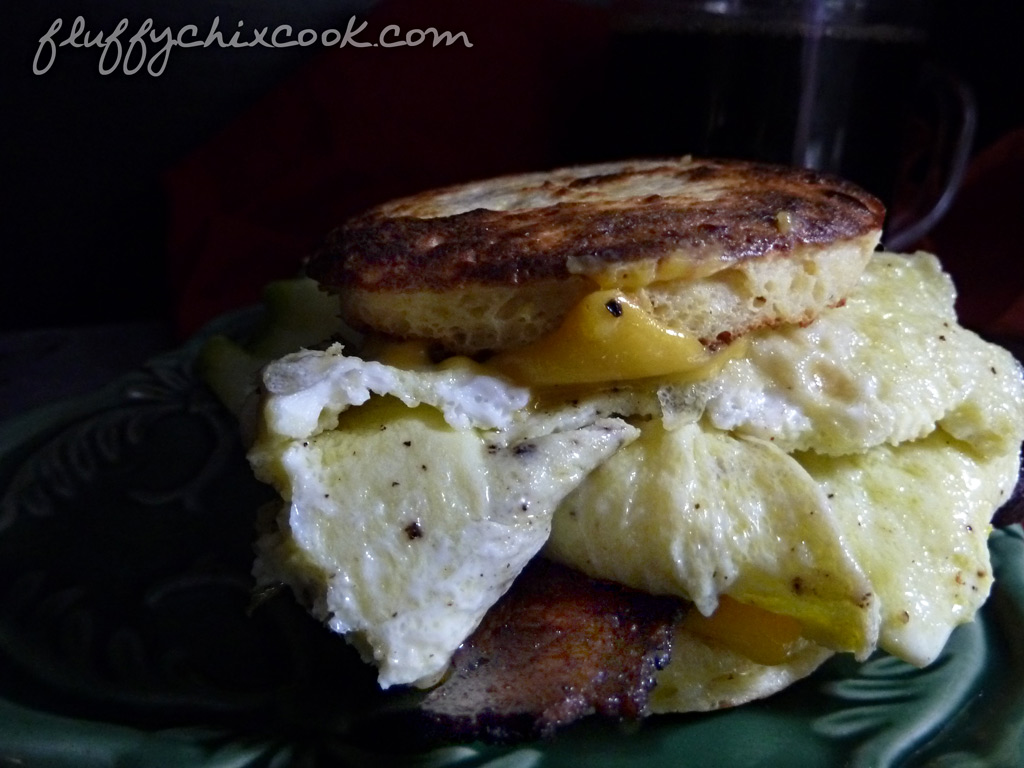 Go break out the MHKBM (Mile High Keto Bake Mix) and give these babies a whirl. We believe you will be grateful and swear allegiance, becoming Fluffy Chix DFSWs (Delicate Flowers of Southern Womanhood), upon the first bite—second bite, tops. Together, we will take over the world, one low carb Mile High Keto English Muffin at a time. The End.
Mile High English Muffins – Low Carb & Keto-licious!
Mile High Keto English Muffins are an OWL friendly, English muffin recipe that uses the Mile High Keto Biscuit Mix. The beauty of this English muffin is that it's completely realistic and great low carb keto bread, but it doesn't spike my blood sugar, and I lose weight after eating them. (YMMV—so please test with your glucometer and scale.)
Ingredients
Instructions
Spray a 3 to 3-1/2 inch ramekin (with 2-3 inch sides) with olive oil or coconut oil cooking spray, or coat with olive oil.
Mix all ingredients with a spatula until evenly combined. Divide into 3 servings (about 5 tbsp/muffin). Pour into prepared ramekin.
Microwave each one on high for 65 seconds. Cook 1 at a time for the best rise. Heat a small heavy skillet (cast iron works great) over medium heat until very warm. Add English muffins (unsplit) and toast in a dry pan until golden on the outside (about 45 seconds per side). Remove from pan. Split English muffin with a fork or knife, and enjoy. Top with your favorite low carb foods!
If desired, pan toast the fork-split side in melted butter, for a toasted English muffin. The toaster oven is not the English muffin's friend. It causes it to shrink up and dry out.
Notes
Mile High English Muffins are Fluffy Chix Cook's favorite OWL-friendly, low carb keto English muffin recipe. We love that they're entirely diabetic friendly and won't spike your insulin or blood glucose. When you have the biscuit mix on hand, you can make so many different low carb bread recipes in only minutes. We use the microwave because for some reason, the boost it gets from moist-cooking in the microwave drives a higher, more explosive rise than the rise experienced through conventional baking. It takes very little time to cook in the microwave, and browns up in a dry pan on the stovetop. (We use carton egg whites because of economy and because whole eggs will be too eggy. The keto part comes in with the toppings that sit on the English muffin!)
Serving Ideas Enjoy these with butter and low carb preserves or as a breakfast sandwich. These are also awesome used as a non-traditional hamburger bun.
Nutritional Information
Per Serving 104 Calories; 5g Fat (44.1% calories from fat); 11g Protein; 3g Carbohydrate; 2g Dietary Fiber; 1g Effective Carbs
Copyright © 2014 Fluffy Chix Cook. All rights reserved.
http://fluffychixcook.com/mile-high-keto-english-muffins-low-carb-keto-licious/
Copyright © 2016 Fluffy Chix Cook. All rights reserved.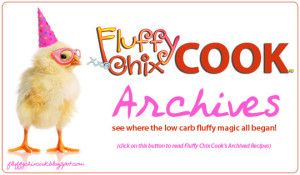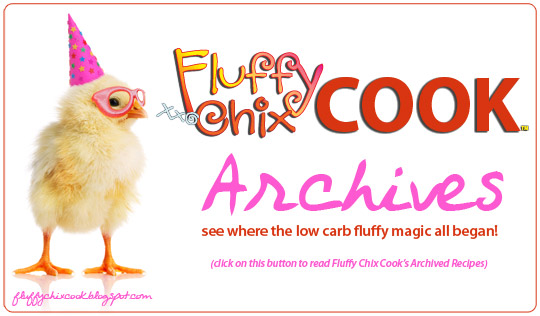 Copyright © 2014 Fluffy Chix Cook. All rights reserved.
We are not dieticians, nutritionists or medical professionals. The materials on this blog are for informational (and fun) purposes only. We do not fact check, nor do we worry about sources. Please do your own fact checking. We encourage you to look things up and check with your doctor or health care professional before acting on anything seen on Fluffy Chix Cook. xoxo