Never Fail Hollandaise – Low Carb Keto | Gluten Free | Egg Fast Magic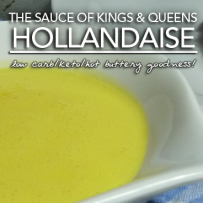 Join Psylli Susie T. of Fluffy Chix Cook as she shows you how to make No Fail Hollandaise, a rich, lemony, buttery sauce perfect for low carb keto lifestyles. Learn why Southerners prize this creamy, dreamy sauce like no other. Not only is hollandaise keto friendly, it's also a perfect low carb Egg Fast and Fat Bomb recipe.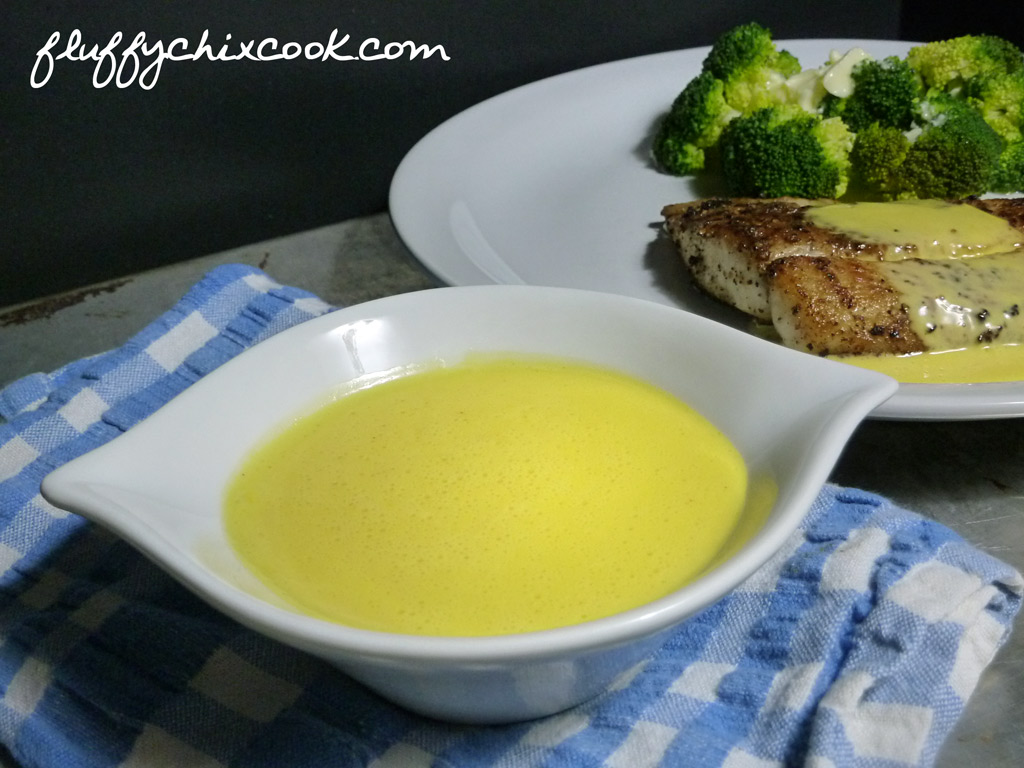 There are certain truths Southerners hold self-evident:

No white or straw hats after Labor Day.
No white or straw hats before Memorial Day.
Always have materials for chicken salad sandwiches ready to go for any celebration or catastrophe.
Know how to make a mean cocktail, a tender pie crust, and lump-free cream gravy.
Have a secret recipe for hollandaise.
Hollandaise Sauce is the name of the game from the DFSW Primer of Sourthern-osity, for today chil'rens. Some of you may not even know what a hollandaise is, much less how to make one. Some of you may not care (but you cain't fix stupid). But one thing hollandaise is awesome for? Making low carb keto proteins and veggies taste like a high speed train to Flavor Town. I'm telling you, this sauce can make cardboard tasty. Hollandaise is a magical sauce derived by an emulsion of butter, lemon/acid, and a bit of spice. How can anything with lemon and butter taste bad? It's wholly low carb, keto, diabetic friendly and works great as a either a fat bomb, or for an Egg Fast recipe: poach a couple of eggs, throw hollandaise on top and fall asleep with a smile on yo' face.
People have lived in fear of this sauce for centuries, and for just cause, too. It can be persnickety and functions best in a very tight temperature range. Too hot and the sauce breaks, too cold, and it's thick and gloopy. It can be silky and smooth one minute and seized and tragic the next. The longer it sits, the more possibility for epic fails.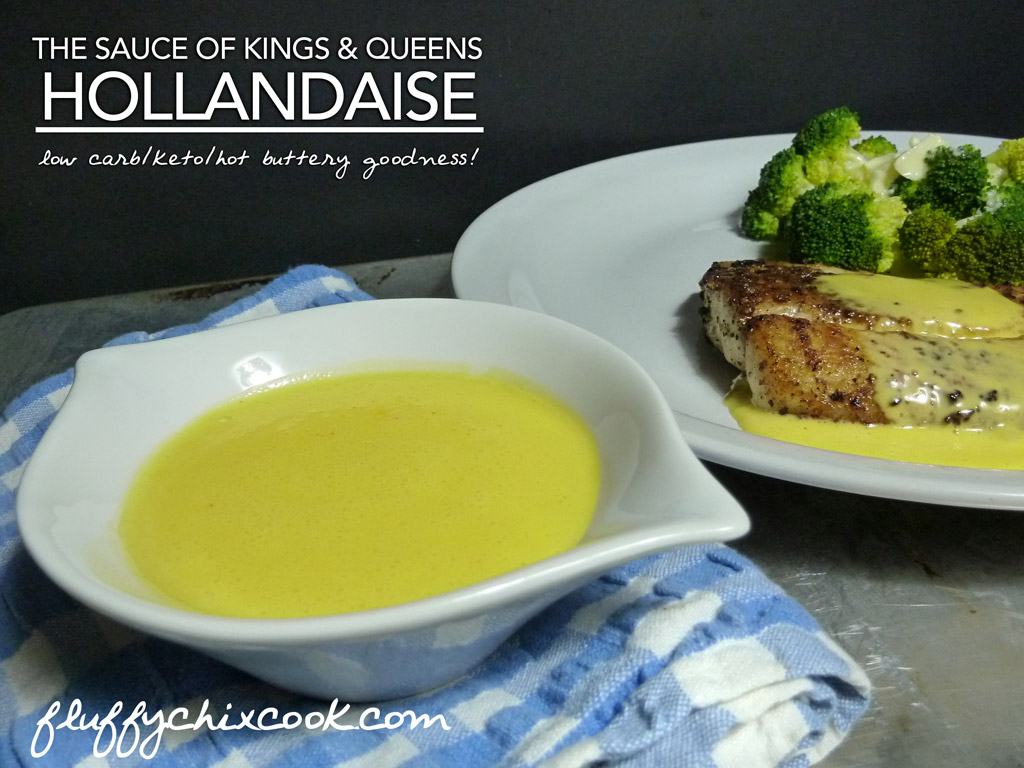 For decades during our mamas' and grannies' days, making a fabulously silky hollandaise was a badge of honor. It signaled your Junior League-worthiness, and showed you were, indeed, mistress of all you surveyed. You had chops, serious cooking chops—something we were taught was important in life. To be successful as a Southern woman you needed to know how to please your family and friends with gifts of food, drink, and hospitality—among equally important things like knowing the proper fashion etiquette of the season, or secretly channeling Miss Manners in all social situations.
Some of our mamas' and grandmamas' hollandaise sauce failures were a result of lack of air conditioning, and lack of electric gadgets and 21st century advances. Southern summers without a/c were brutal, even with attic and ceiling fans. Our granmamas used the old classic recipe for hollandaise, give or take a pinch of lemon zest or cayenne, and they beat it by hand with a whisk—lots of muscle-power and dedication. It took a good 15-20 minutes of solid whisking to make a proper hollandaise. But now days, emersion blenders or regular blenders, take the angst out of the hollandaise. Both of these methods are nearly never fail.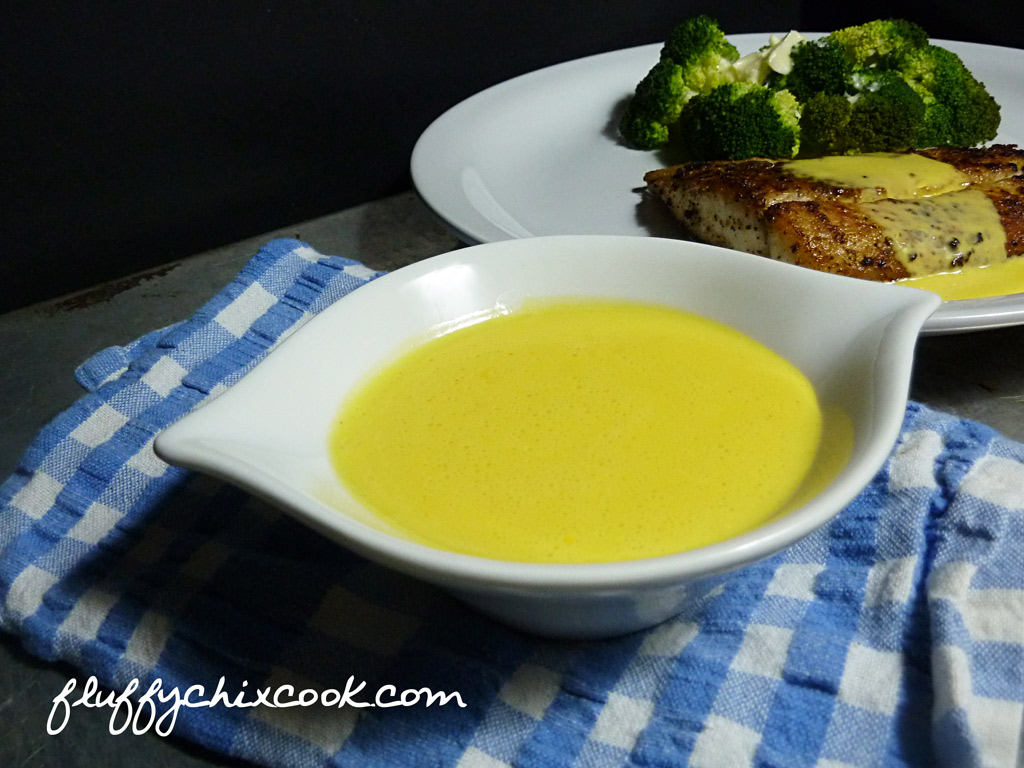 But hollandaise failure does happen. When it happens, don't throw it away, save it instead! If your sauce breaks. Transfer about 1/3 of it to a separate container. Add 1 tablespoon of ice water at a time, and whisk until each ice water addition incorporates into the sauce. Usually by the second tablespoon (sometimes the third or fourth tablespoon), the sauce becomes creamy and silky again and the fats and solids are playing nicely together, once more. Then using your immersion blender or with the stand blender running, slowly drizzle the broken portion of the sauce back into the newly re-emulsified sauce. The sauce should remain creamy and silky.
Sauce failure usually happens when the butter is too hot, or the kitchen is too hot, or you have blended it too long. Heat from the burr of the blender makes the sauce too hot. If hollandaise gets too hot, the butter falls out of emulsion. The sauce "seizes."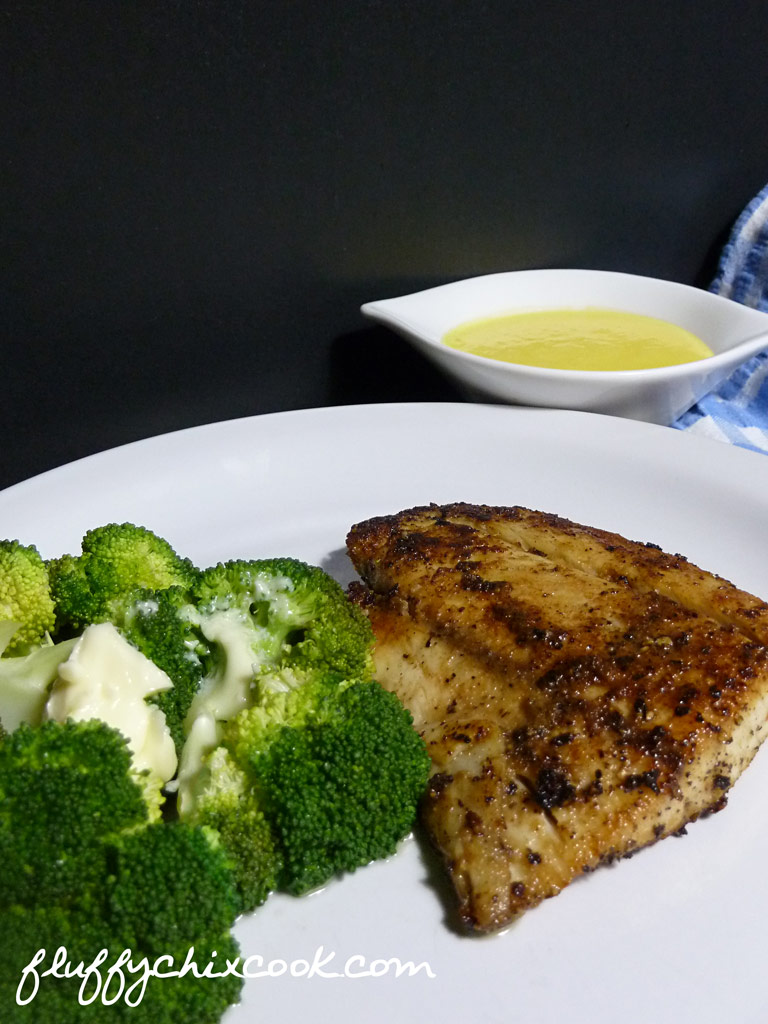 An emulsion is a semi-permanent or temporary marriage between fat molecules and either solids or liquids. Certain foods are used to enhance emulsification. Egg yolks are an historic and fabulous emulsifier. Egg yolks are a natural source of lecithin (an emulsifier). Mustard and mustard powder are two other emulsifiers. If you're quick thinking and you start to see the edges of the sauce start to break, throw that ice cold butter (you have in reserve) into the seizing sauce and hand whisk like crazy to bring the temperature back into range for emulsion.
But honestly? With today's emersion blenders, failure rarely occurs. Hollandaise is so simple and easy, probably less than 8 minutes start to finish. Make it once and you will cherish it forever; being able to include it in your Southern arsenal of cheap party tricks. Whip it out at the next fight or the next time you overdraw the checking account. Whip it out to serve with your pan seared trout or salmon—impress the neighbors at your kitchen wench-ability. Slather hollandaise onto your next asparagus. The splash of dry sherry (Taylor) is awesome and adds a secret touch of DFSW (Delicate Flower of Southern Womanhood) naughtiness to the hollandaise.
Not only does never fail low carb keto hollandaise magically transform hungry beasts into gentle lambs, Hollandaise is a perfect low carb keto food. It single handedly can correct any protein to be faithfully keto-worthy. It's the BEST fat bomb in the world. Take it from a Southerner. We know hollandaise.
Never Fail Hollandaise – Low Carb Keto | Gluten Free | Egg Fast Magic
Never Fail Hollandaise Sauce brightens the lives of the weariest low carber with lemony, creamy goodness. Perfect for a low carb keto diet. The sauce is best when served immediately. Do not try to freeze or reheat. To eat it cold, just stir well and use it more as a mayonnaise.
Ingredients
1/2 cup butter
3 medium egg yolks
2 pinches kosher salt
1 pinch cayenne
1-2 tablespoons lemon juice
1/2 tablespoon water
1/2 tablespoon dry sherry, dry vermouth or dry white wine
In Reserve (Rescue Ranger—use only in case of emergency)

1 tablespoon ice cold butter, cubed into 4 pieces (waiting to be a hero)
Optional

1 teaspoon lemon zest
Instructions
Melt butter in a small sauce pan over medium heat. Remove from heat when melted and just bubbling. Don't let it brown.
In a tall narrow container, big enough to fit a burr blender (immersion blender), place egg yolks, salt, cayenne, lemon juice, water and dry sherry—or other dry wine. Blend a second or two with the immersion blender, then with the blender turned to "on," slowly drizzle butter into the egg mixture. Stop when you get to the solids at the bottom of the pan. Don't add those. Work the stick up from the bottom to the top. By the time the blender is at the top, it should be fully thick and sauce-tastic! Serve immediately.
(Note: If it looks like the sauce is about to break—the fat and solids separate—send in the Rescue Ranger! Quickly toss that one lone tablespoon of ice cold, cubed butter into the sauce and blend it in with a whisk or immersion blender. The coolness of the butter should bring the hollandaise back from the edge of disaster.
Hollandaise can be prepared about 30 minutes ahead and kept in a sealed container over a warm water bath. If holding over a water bath, place plastic wrap directly on the surface of the sauce to keep skin from forming. Stir before using. You may also make it as much as an hour or two in advance and keep it in an insulated thermos until ready to use.
Notes
Hollandaise sauce (and its variant, béarnaise sauce, a tarragon flavored hollandaise) is the glue that holds marriages and partnerships together. The rich, buttery, tart unctuousness never fails to please and softens the hardest heart. It's also a Southern cook's best defense for company and also when she overdraws the checking account.
Serving Ideas Serve with your favorite veggie, meat or seafood. Crazy delish!
Nutritional Information
Per Serving: 84 Calories; 9g Fat (94.7% calories from fat); 1g Protein; 0.33g Carbohydrate; trace g Dietary Fiber; 0.33g Effective Carbs
Copyright © 2012 Fluffy Chix Cook. All rights reserved.
http://fluffychixcook.com/never-fail-hollandaise-low-carb-keto-gluten-free-egg-fast-magic/
Copyright © 2016 Fluffy Chix Cook. All rights reserved.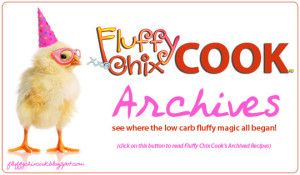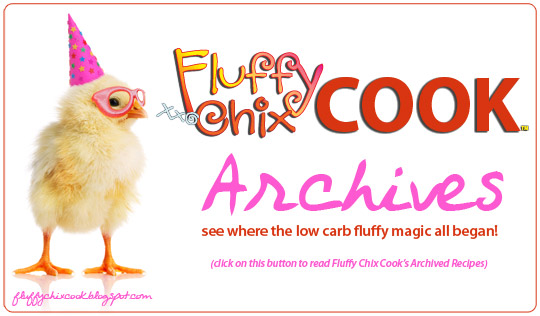 Copyright © 2014 Fluffy Chix Cook. All rights reserved.
We are not dieticians, nutritionists or medical professionals. The materials on this blog are for informational (and fun) purposes only. We do not fact check, nor do we worry about sources. Please do your own fact checking. We encourage you to look things up and check with your doctor or health care professional before acting on anything seen on Fluffy Chix Cook. xoxo