Healthy Ranch Dip Mix – Low Carb and Sugar Free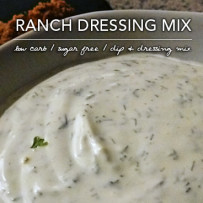 Who isn't looking for a healthy Ranch dressing mix? Join Fluffy Chix Cook and Susie T. Gibbs in bringing you a healthy Ranch dressing mix—sugar free and diabetic friendly—a low carb, keto delight. And psssst…no MSG was harmed in the making of this recipe. Let's face it, whether or not we were raised on a ranch, or in Hidden Valley—99.99% of the population hankers for Ranch Dressing or Ranch Dip and if you're keto or low carb high fat, the search is even more intense, because you want Ranch Dressing and Dip that is sugar free and often want it to be gluten free, too!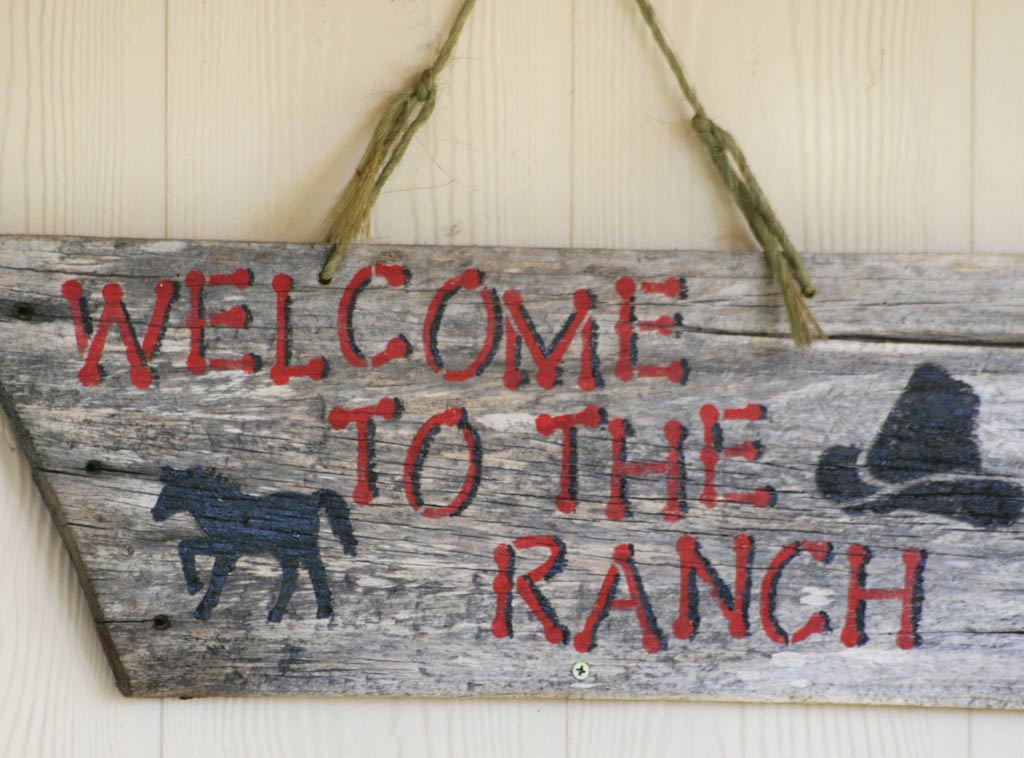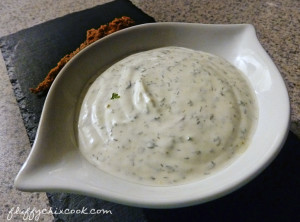 We've been informed by commercials that Ranch Dip is healthy, that it breeds healthy children, makes them grow-up to become wholesome, healthy, normal weight adults. But we beg to differ…we have a whole family of kiddos who were a little fluffy, that grew into fluffy adults, who ate a LOT of Ranch (dip and dressing), and who could probably prove this one a myth…and you don't have to look much further than the ingredients listed on the label.
Ranch Dressing Mix Ingredients: maltodextrin, salt, monosodium glutamate (aka MSG), dried onion, dried garlic, spices, modified food starch, less than 2% buttermilk powder and calcium stearate, and natural flavors (soy).
I'm not sure in which universe maltodextrin (sugar by any other name), MSG, modified food starch are touted as "healthy." And then there's soy, mostly GMO, and quite troublesome to those with hormone positive cancers, thyroid problems, auto immune diseases and food sensitivities. Yikes! That's not a low carb friendly ingredient list and it certainly isn't diabetic friendly. And that's why we believe you should make your own dang Ranch dressing mix and Ranch dip. Five minutes in the kitchen = Tasty, tasty, sugar free, low carb keto-licious dressing.
Tell me, who hasn't googled for a "healthy Ranch dressing?" Show of hands, please? And if you're low carb, we bet you've searched even harder for a low carb, sugar free Ranch mix you can conveniently sprinkle into secret dairy mixtures to make gorgeous and creamy, Ranch dip. Yikes! That's not low carb friendly and it certainly isn't diabetic friendly.
What's a Texas, Ranch-lovin' chix to do? Most of the knock-off recipes had too much dill and too little other herbs to balance the dill. So we developed our own Fluffy Chix Cook Ranch Mix every bit as tasty as the original package, completely sugar free, diabetic friendly, and free from any dalliance with those ingredient bad boys: maltodextrin, MSG, modified food starch, or soy. We love this Ranch Dip Mix so much, we encourage you to get jiggy with it and make a double or triple batch—as long as you're in a measuring mood. Store in an airtight container then conveniently measure out 3 ½ tablespoons per recipe. Or use it as a seasoning blend on meats and veg! Yeeeeeehaw! Straight from our "ranch" to you!
Keep Your Spice Blends Dry
Tip: Save the packages of desiccant found in spice bottles that help keep spices and herbs dry. Place one or two of the packages into the bottles to keep the mix from clumping. Keep the desiccant in its own little package. Be sure not to rip or tear the desiccant package! Don't mix the desiccant package ingredients into the dressing mix!! Desiccant is usually a mixture of sand and other "icky" things that are not safe to eat!
Get the recipe for Fluffy Chix Cook's low carb, diabetic friendly Ranch Dressing now. Or read the original recipe on Fluffy Chix Cook's Archived Recipes Site.
Healthy Ranch Dip Mix – Low Carb and Sugar Free
Fluffy Chix Cook' Ranch Dressing Mix tastes terrific as a dip, dressing, or as a seasoning blend. Doubles and triples well, and the best part? No hidden sugars, starches, or gums! Use it to make our Creamy Ranch Dressing and Dip. We have it on good authority that it tastes just like the old-timey Ranch Dressing we used to make with mayo and buttermilk!
Ingredients
Instructions
Mix everything together and store in an air tight container.
Use 3 1/2 tablespoons per recipe of Ranch Dressing or use as a seasoning.
Notes
You will never miss the prepackaged ranch dressing mix, again. Make your own dressing in a flash. We don't use powdered milk or buttermilk in this recipe, because the carbs are higher than using fresh dairy. This is just the seasoning spices—and they're close to a dead ringer. For greater convenience, and Ranch Dressing in seconds, double or triple this recipe. Because come on, you're already measuring the herbs and spices anyway. Don't forget to get the recipe for the actual Creamy Ranch. (click on the link)
Serving Ideas Use as a salad dressing, dip or sauce. It's also great as a marinade or seasoning blend.
Nutritional Information Per Tablespoon: 4 Calories; trace Fat (11.7% calories from fat); 0.14g Protein; 0.71g Carbohydrate; 0.14g Dietary Fiber; 0mg Cholesterol; 68mg Sodium; 0.57g Effective Carbs
Copyright © 2013 Fluffy Chix Cook. All rights reserved.
http://fluffychixcook.com/healthy-ranch-dip-mix-low-carb-and-sugar-free/
Copyright © 2016 Fluffy Chix Cook. All rights reserved.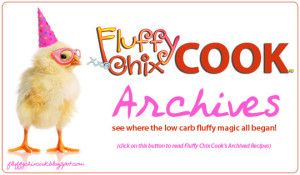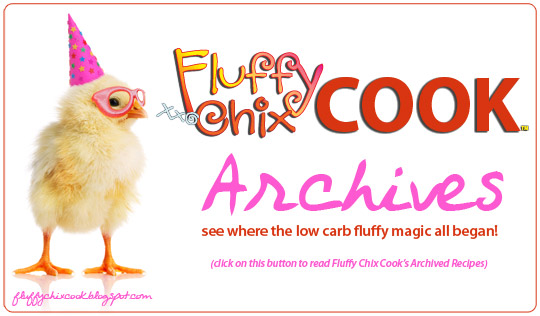 Copyright © 2013 Fluffy Chix Cook. All rights reserved.
We are not dieticians, nutritionists or medical professionals. The materials on this blog are for informational (and fun) purposes only. We do not fact check, nor do we worry about sources. Please do your own fact checking. We encourage you to look things up and check with your doctor or health care professional before acting on anything seen on Fluffy Chix Cook. xoxo