Low Carb Keto Induction Cornbread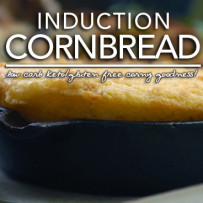 Explore Amoretti Popcorn and Sweet Corn Extracts with Fluffy Chix Cook and learn why you never have to live without healthy low carb keto cornbread again. Living a low carb lifestyle does not mean you must resign yourself to a life without bread. If you've yearned for low carb cornbread, then your search ends with the Fluffys. Taste and texture meet happiness with Low Carb Gluten Free Induction Cornbread.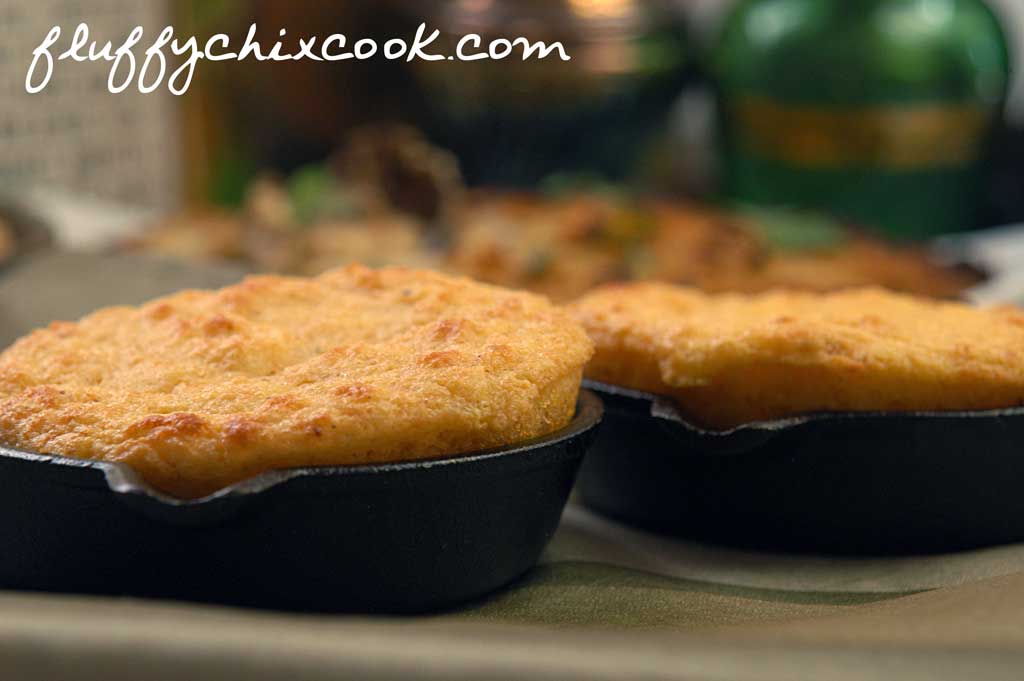 We'll spare you a long drawn-out "remember when" post about how a Southerner would rather be caught dead than live without their beloved family cornbread recipe. That's a fact, but a little irrelevant to the Fluffy Chix recipe for low carb keto cornbread. Instead, let's spend time introducing you to a couple of key players in the Fluffys' low carb pantry.
When living low carb, reproducing or replicating certain flavors from a former high carb life can pose challenges. We do pretty well replacing former high carb textures (to an extent), but some flavors simply elude in the quest for the low carb keto holy grail: yeast flavors (baking bread), sourdough, sweet corn, popcorn, balsamic vinegar…just to name a few.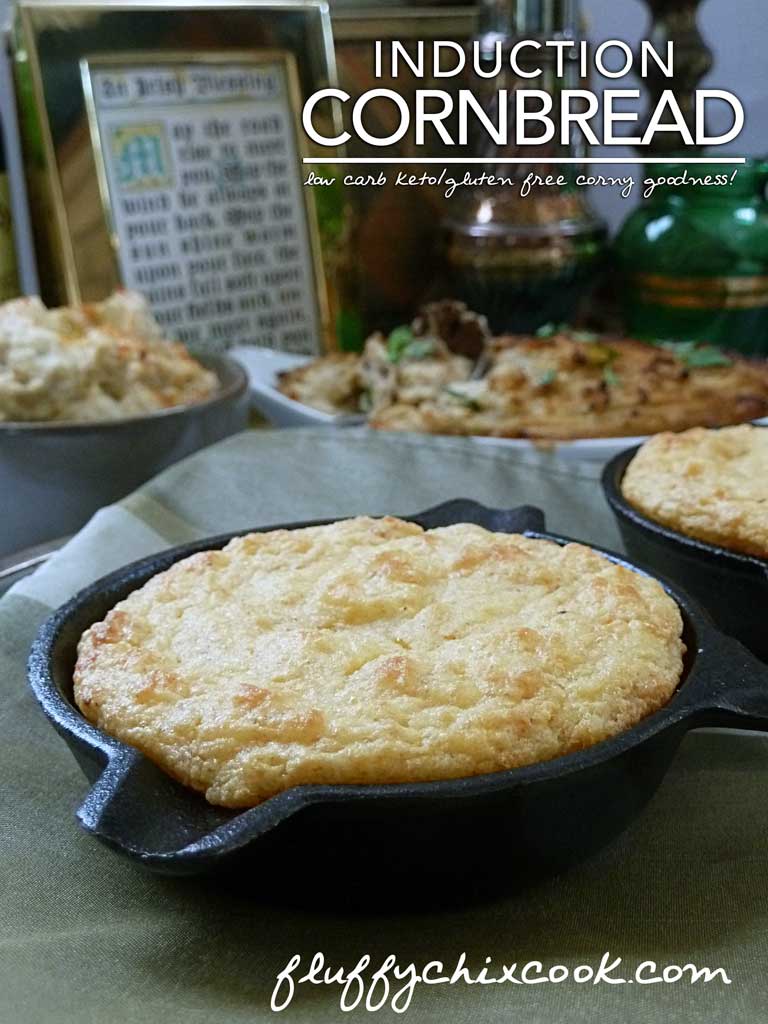 Many low carb food bloggers go the distance trying everything to approximate these elusive flavors. The Fluffys personally tried to emphasize high carb baking flavors by using low carb items such as pureed baby corn, corn bran, vegemite, brewing or blooming yeast in a low carb beer, and reducing red wine vinegar while adding drops of this or that, all with the intention of reproducing one of these elusive flavors. Nothing worked with gusto; with punch.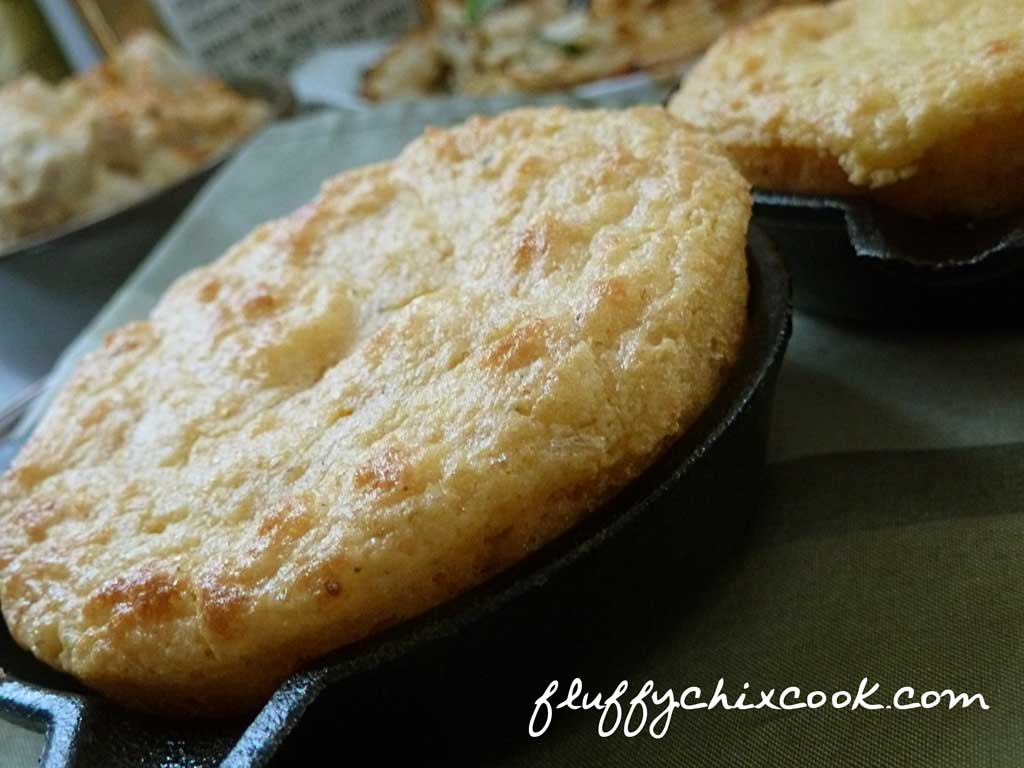 Now, for the good news…Fluffy Chix Cook nailed it (if by "it" we mean texture and cornbread), but we tried everything to increase the inherent "corniness" of our low carb keto cornbread without raising the carb count. Meh, the results were ok, but they did not blow our socks off—until we met a flavored extract made by Amoretti, a company specializing in gourmet ingredients for the pastry, savory and beverage industry, and the home cook too.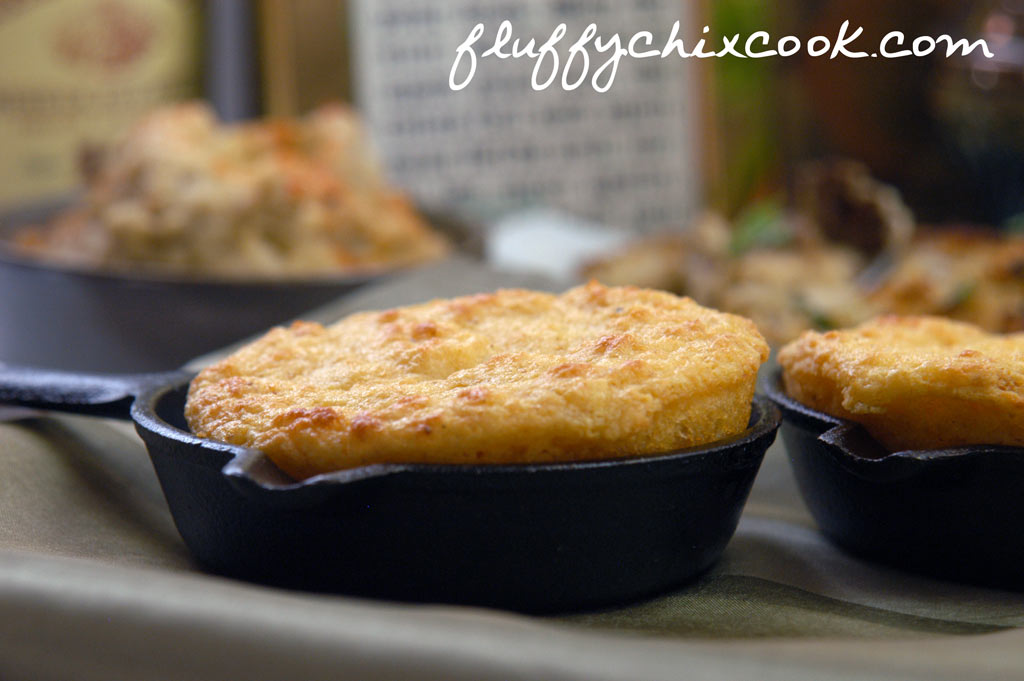 Amoretti makes an extensive line of flavoring extracts and among them are the highly sought baked bread, sourdough, popcorn, sweet corn, and even balsamic vinegar flavors. Hallelujah and praise the Lard. We were thrilled when they agreed to send us a handful of samples to play around with—for free! Yippee! So we experimented with Mile High Keto Biscuit Mix, Mile High Cornbread Mix, and even began playing around with a new Induction friendly cornbread. Oh and let's not forget that balsamic vinaigrette, now sugar free and filled with a garlic punch, thanks to Amoretti's Balsamic Extract.
In all, the Fluffys tested 5 different Amoretti Extracts, and although we weren't completely convinced by the baked bread or sourdough flavors (just a little too much maple undertone for us), we were thrilled with the popcorn, sweet corn and balsamic extracts. Amoretti Extracts are very powerful, about 10X as powerful as other extracts. They recommend using them by weight of the product to be flavored. Just 1% by weight will get you into the flavoring ballpark. Although Amoretti normally sells to the hospitality industry, they do have a number of flavors available on Amazon in 2 ounce trial bottles. Now, they are spendy, but remember, you will mostly be using these extracts in 1/8 teaspoon increments or less—so they last a good while.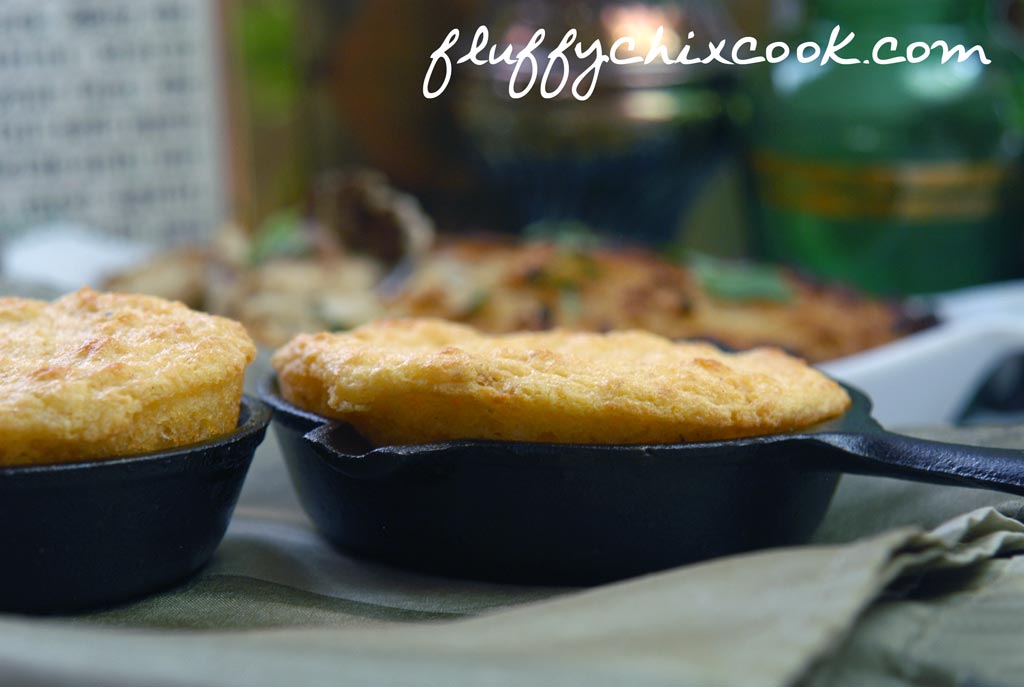 The Fluffy Chix Induction Cornbread tastes and feels like high carb cornbread and we couldn't be happier. We've also used Amoretti's Popcorn and Sweet Corn Extracts to make low carb "fried corn" and maque choux (similar to fried corn). There are subtle differences between popcorn and sweet corn, but we use them interchangeably. Oh and the Fluffys low carb cauli grits are sensational with a little sweet corn extract added for corny goodness. (Remember the recipe for low carb grits appears in the FEAST January e-book. If you're a Southerner or a DFSW-wannabee, this is a must-have e-book. Never whine about missing grits again. The texture and flavor satisfies all your Southern gritly needs. In fact, we love them "plain," without the garlic or cheese in the recipe, using only the Amoretti Sweet Corn Extract and Kerrygold Butter.)
So remember, if you're looking for big corn flavor or balsamic vinegar flavor (the balsamic vinaigrette recipe is coming soon, swearsies), then Amoretti Extracts are your ticket to flavor town. Even though we received freebie samples, our review stands. We give a hearty two-wings-up on the Amoretti Extracts: popcorn, sweet corn, and balsamic vinegar.
WHY PORK RIND CRUMBS?
Now, let's talk about pork rind crumbs. Pork rind crumbs do not have a ready substitution in Fluffy Chix bread recipes. We use pork rind crumbs because they add body, a "stretchy," gluten-like texture, and an open crumb to baked goods and breading mixes for very few calories and zero carbs. Pork rinds add protein structure to recipe—something limited in low carb flour substitutes. Remember, gluten is a protein found in all purpose flour. Remove that and you must find substitutes in order to contain the air bubbles that cause rising and expansion. We totally understand and support dietary and religious restrictions that restrict or prohibit the use of pork rinds…but if you're restricting them because they are "icky," then we want to share a few pork rind facts.
According to Men's Health, pork rinds are actually healthy. Protein makes up the predominant macro in pork. They're high in two essential amino acids: glutamic acid and glycine and each play an important role in protein metabolism. Since we don't normally eat a lot of products that contain naturally occurring sources of either and tend to eat higher amounts of lean protein than our ancestors, it occurred to us that using pork rinds might be an effective way of increasing the prevalence of glutamic acid and glycine, through diet, to aide protein metabolism.
Respectively, pork rinds consist of more monounsaturated fatty acids than any other type of fatty acid. Monounsaturated fatty acid (oleic acid) is the same type of healthy fat found in olive oil. So don't be squeamish people! Try them. They're versatile and when used properly do not add an overly-porcine component to any low carb recipe.
Fluffy Chix process two bags of pork skins at a time in the food processor. Just tump the pork skins into the processor and pulse into coarse, panko-size, crumbs. (Our favorite brands are Bakenets or Utz. Each have 2 ingredients: pork and salt. Pretty minimal processing, right?) Store pork rind crumbs in a big Mason jar in either the fridge or freezer for a quick, convenient, ingredient in low carb, nut free, flour substitutes. Making your own pork rind crumbs is way cheaper than buying the actual pork rind crumbs.
If we were going to sub pork rinds in a recipe, we'd probably sub for nut flour or seed meal in maybe a 2:1 ratio of nut flour to pork rind flour. But, you would have to play around with the quantities and adjust nutritional totals accordingly. And even then, you'd probably need to add a little xanthan gum or glucomannan to replace the stretch, or glutinous nature of pork rind crumbs. Almond flour baked goods are often dry and crumbly.
One last note, you may be aware that Fluffy breads, like many low carb breads, taste better and rise/cook more evenly when made in smaller portions—single servings rather than whole, big loaves. That plays into our preference, since we prefer freshly "baked" low carb breads, warm from the micro or oven and our recipes make it easy to cook individual portions on the fly.
The little cast iron pans from Lodge are ideal for baking these tiny, individual-sized Induction Cornbreads. We have the 3 ½-inch Lodge Mini Skillets, and the 5-inch Lodge Mini Skillets and love both tiny sizes. The smaller size is the perfect size for individual servings and the 5-inch size makes 2-3 lovely mini-wedges. You can find them available at sporting goods stores such as Academy or REI, but they're also available through the Fluffys' trusted Amazon partners and our Amazon store. (Remember affiliate links make the blogging world go round. TIA for your support.)
Just want to add, thanks to our friend Naz for pointing this out, the mini cast iron pans are not a pre-req for making this cornbread.  Feel free to use whatever you have on hand! 3-4oz ramekins or custard cups work too. You can often find them at thrift stores and garage sales for $0.25-$0.50. Just be sure to pre-heat the pans and make sure you oil them.
Please try the latest Induction Cornbread (and don't miss out on the Amoretti Popcorn or Amoretti Sweet Corn Extracts to give that extra hit of bold corn flavor), then pop us a comment letting us know how they worked! We think you will love them as much as we do—we're corn nuts! Get it? Corn nuts…
Low Carb Keto Induction Cornbread
Induction Cornbread is low carb keto yum in a mini cast iron skillet! Flavor them any way you want! Sometimes we just want to have plain ol' Southern Cornbread!
Ingredients
1 tablespoon bacon grease
Instructions
Preheat oven to 400°. Add 1/2 tablespoon of bacon grease to 2 mini cornbread skillets (3-inch). Place skillets on a baking tray and heat in oven for 3-5 minutes. Make cornbread while pans preheat.
Mix dry ingredients in a bowl. Stir to combine.
In a separate bowl, combine wet ingredients and stir until evenly mixed.
Add wet to dry ingredients and stir with a spatula until batter is smooth. Carefully brush hot bacon grease onto the sides of the hot skillets. Divide between preheated cast iron pans. Bake at 400° for 8-12 minutes. Check at 8 minutes. Remove and serve immediately with plenty of butter.
Notes
We love the texture of this Induction Cornbread. It's very close to real-deal, high carbage cornbread. But in the past, the lack of corn flavor always disappointed us. The Fluffys found Amoretti Extracts, available through our trusted Amazon partner (remember affiliate links make the blogosphere go round). The popcorn extracts, and sweet corn extracts are amazing. They're spendy, but last a long time because the extracts are 10x as strong than other extracts. You use very little (about 1% by batter weight)! Hope you will give these a try and let us know if you love Amoretti as much as we do!
Serving Ideas Serve slathered in butter with your favorite soup, salad, protein, stew or casserole!
Nutritional Information Per 1/2 recipe: 214 Calories; 17g Fat (72.1% calories from fat); 13g Protein; 2g Carbohydrate; 0g Dietary Fiber; 2g Effective Carbs
Copyright © 2015 Fluffy Chix Cook. All rights reserved.
http://fluffychixcook.com/low-carb-keto-induction-cornbread/
Copyright © 2016 Fluffy Chix Cook. All rights reserved.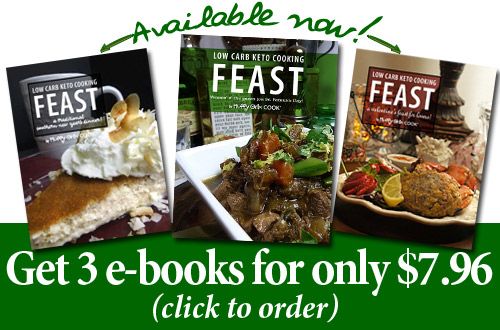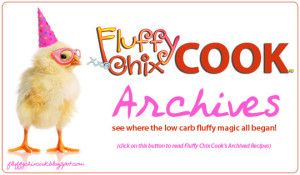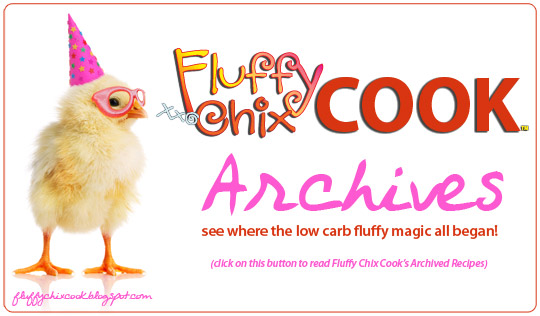 Copyright © 2014 Fluffy Chix Cook. All rights reserved.
We are not dieticians, nutritionists or medical professionals. The materials on this blog are for informational (and fun) purposes only. We do not fact check, nor do we worry about sources. Please do your own fact checking. We encourage you to look things up and check with your doctor or health care professional before acting on anything seen on Fluffy Chix Cook. xoxo